Real Madrid are set to smash the world record transfer fee and pay 180 million euros for Monaco's 18-year-old French international striker, Kylian Mbappe, according to sources in the Spanish press.
According to Spanish sports paper 'Marca', the transfer would see Madrid make an initial down payment of 160 million euros, with a further 20 million in 'add-ons' as Mbappe continues his Madrid career.
If the deal goes through, it would smash the current 105 million that Manchester United spent to sign Paul Pogba last summer, although the world record may not last for long if Paris Saint Germain push ahead with their attempts to buy Barcelona striker, Neymar Junior for a possible 222 million euros.
Marca say Mbappe will sign a six-year deal and earn an estimated seven million euros a season.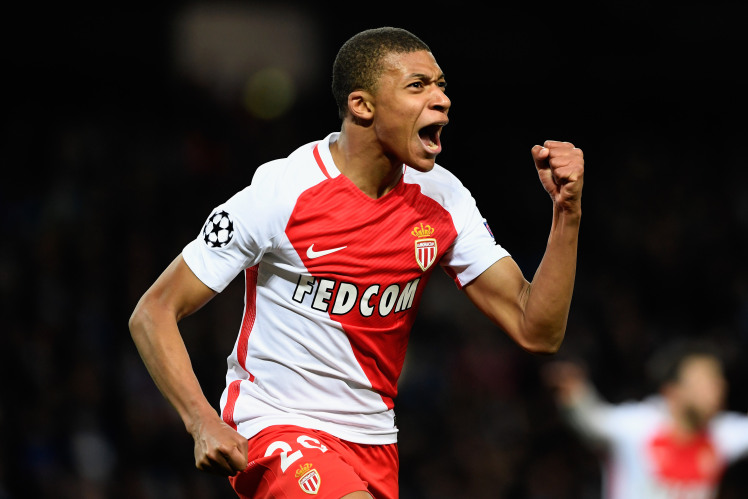 The teenage striker had a sensational breakout year in the 2016-17 season, helping Monaco to an unexpected semi-final place in last season's Champions League and he was the object of desire of several other clubs, including Manchester City.
ALSO READ: Real Madrid Agree Terms With Monaco And Mbappe And Set To Complete World-Record £120M Deal In Coming Weeks
The departure of Alvaro Morata to Chelsea for around 60 million euros leaves Madrid looking for another striker, but although Morata was willing in the short term to wait his chance, it is unlikely Mbappe will be willing to do the same.
So if the deal does happen, the future of either Gareth Bale or Karim Benzema could be on the line between now and the end of August.