Former Chapecoense goalkeeper Jackson Follmann began running again on Monday, almost eight months after surviving an air crash that killed 19 of his teammates.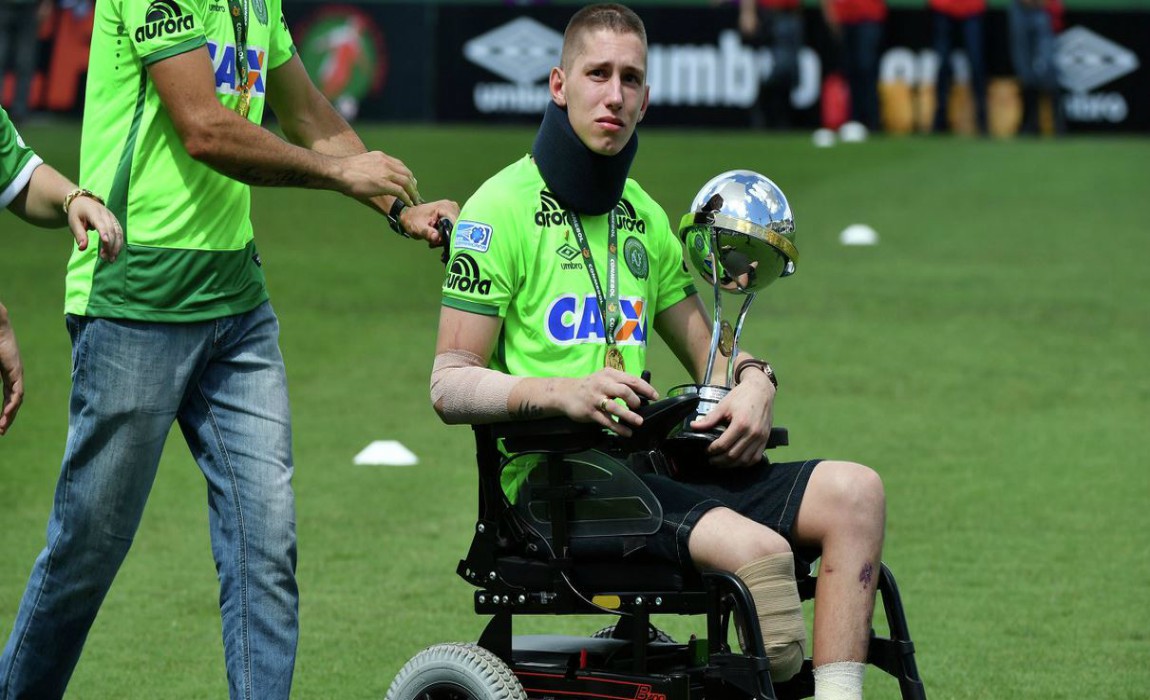 Follmann, 26, posted a video on social media in which he jogs along a section of Chapecoense's Conda Arena pitch.
"This is a unique moment in my rehabilitation," Follmann wrote. "It's a sensational start to the week … By taking it slowly, you can go far."
Follmann corre em campo pela primeira vez oito meses depois da tragédia da Chape e posta vídeo https://t.co/LHaZQmcpSl pic.twitter.com/k1bB0cCxg7

— globoesportecom (@globoesportecom) July 24, 2017
Follmann was one of six people pulled alive from the wreckage of the LaMia charter plane, which slammed into a hillside near Medellin, Colombia, last November after running out of fuel. Seventy-one people died in the crash.
Follmann, who had the lower half of his right leg amputated, has said he hopes to play sport again in some capacity.