The Harry Kane saga is looking towards reaching a sensational conclusion as Manchester City prepare a bumper offer to lure Daniel Levy into selling his star player to a direct rival. According to reports, City are ready to bid as high as £160 million for the English marksman who will turn 28 this month. Although Tottenham would be reluctant on selling Kane to Pep Guardiola's team, they won't get this sort of money in the future. Whether the deal goes through or not will be clear in the coming days, but the bigger question is — If it did, will they be able to use the money to build a title-challenging squad?
Harry Kane poised for £160m move to Man City after Daniel Levy gives permission https://t.co/kCniewIb0H pic.twitter.com/r3webGICbH

— The Sun Football ⚽ (@TheSunFootball) July 22, 2021
Tottenham have sold their star players in the past, albeit to teams in other leagues such as Gareth Bale and Luka Modric to Real Madrid. They received a hefty sum of £85 million for Bale in 2013 as he became the world's most expensive player at that time, but couldn't reinvest the money properly and remained a "nearly" team that couldn't fulfil the fans' expectations.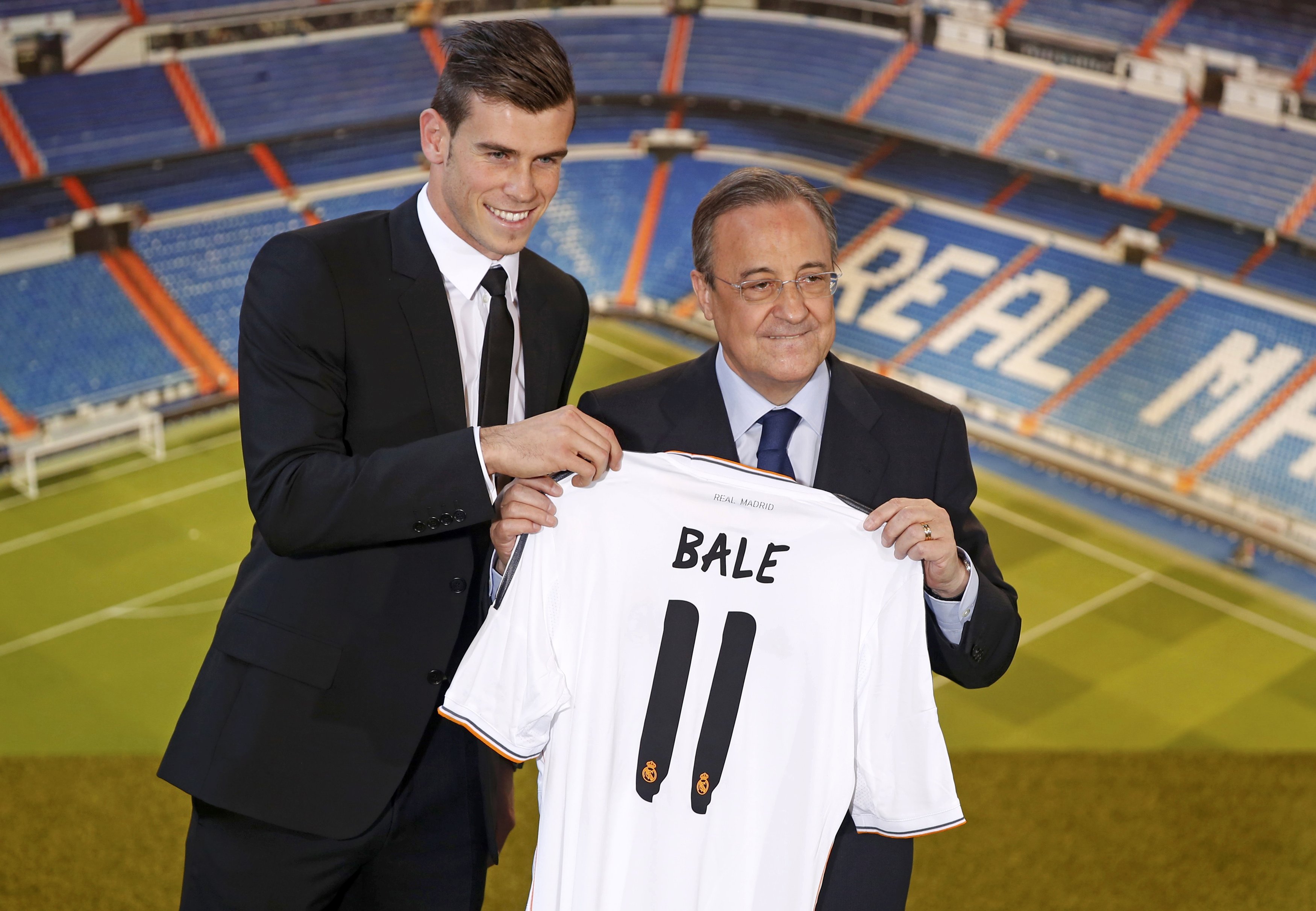 They focused on bringing the maximum players who were young and carried the potential to become future stars but it didn't turn out as expected. While they had to offload most of them in the coming years, only Erik Lamela remains at the club and he too hasn't contributed much to help the team find glory and looks likely to be on the move soon.
It was nearly a £100 million shopping spree back in 2013, they will have a much bigger purse this time around. We, at FootTheBall, take a look at where their 2013 transfers are and what they can learn from their past mistakes —
ROBERTO SOLDADO
The Spanish forward born, brought up and nurtured in Valencia was bought by Tottenham in August 2013 for a then club-record fee of £26 million. The then 28-year old straight away became a first-choice starter for Andre Villas Boas' team and had the crucial job of providing them goals game in game out. He failed to deliver and had to be sold two years later on a £10 million deal to Villarreal in August 2015.
We have reached agreement with La Liga side Villarreal for the transfer of @R9Soldado. We wish Roberto all the best. pic.twitter.com/H4AKtZkQI7

— Tottenham Hotspur (@SpursOfficial) August 14, 2015
Soldado returned to his home country but couldn't find his Valencia form, which made him a player in demand. It was another less-than-ideal stay for him at Villarreal before another at Fenerbahce and another at Granada before his recent transfer to Levante in this transfer window. For a 36-year old, he's still scoring a good number of goals and netted 13 times in the last season.
For Tottenham, though, he was a failed transfer and they should scout their Kane replacement in a little better and well-researched manner.
PAULINHO
The Brazilian midfielder was brought in from Brazilian side Corinthians for a sum of £17 million. But he couldn't stay beyond two years and was signed by the Chinese club Guangzhou FC for £12 million in 2015. He was then acquired by Barcelona in a shock move to fulfil their box-to-box midfielder requirements in a whopping £35 million deal.
We are now able to confirm the transfer of @paulinhop8 to Guangzhou Evergrande – http://t.co/CjdU2Larao pic.twitter.com/HsTRbGF9Zr

— Tottenham Hotspur (@SpursOfficial) June 30, 2015
He couldn't impress Ernesto Valverde with his 12 goal involvements in the first season and was loaned back to Guangzhou for six months but was signed on a permanent move mid-season. Recently, he moved to the Saudi Arabian club Al-Ahli on a free transfer.
His time at Tottenham is not very fondly remembered and they had to sell him at a loss. A mistake they wouldn't want to repeat with the Harry Kane money.
ERIK LAMELA
The only remaining piece of the Class of 2013, Erik Lamela has been at the club since he was 21. He was expected to be the next big thing for Spurs considering the potential he carried. Alas, he could never realise that potential and has been constantly underperforming.
⚽️ 🏆 @PremierLeague Goal of the Season

🇦🇷 👏🏼 Congratulations, @ErikLamela #THFC ⚪️ #COYS pic.twitter.com/xfZokTM03d

— Tottenham Hotspur (@SpursOfficial) June 5, 2021
He was brought in from Roma after an impressive 2012/13 season that saw him have 20 direct goal involvements in Serie A including 15 goals. In his eight seasons at Tottenham, the Argentine didn't have a single season where he crossed 15 goal involvements, his best being 14. His time might be up at the North London club as they look for probable buyers for the 29-year old.
He could only score once in the last season and made no assists, making it his worst season for Tottenham. He was bought for £30 million, becoming a club-record signing by outspending the Roberto Soldado move.
CHRISTIAN ERIKSEN
The only signing from that window that Tottenham can be proud of was of the 21-year old Danish midfielder Christian Eriksen who had arrived from Ajax for a fee of around £11 million. He won the club's player of the year award in the debut season and then again in 2017 where he broke the record for the most goals scored by a Danish player in the Premier League previously held by Nicklas Bendtner by scoring his 33rd. He scored and assisted many crucial goals and scored many clutch free-kicks as well. He couldn't however lead the team to a trophy and lost two finals with the North London club.
You will always be one of our own.

🤍 @ChrisEriksen8 🤍 #THFC ⚪️ #COYS pic.twitter.com/JKdG17VNZ8

— Tottenham Hotspur (@SpursOfficial) June 13, 2021
In January 2020, with less than six months left on his contract, he was sold to Inter Milan for just £27 million in what was considered a bargain deal. He didn't impact the Inter side much but was a part of the Scudetto winning side the last season. He remains an Inter Milan player as of now.
VLAD CHIRICHES
Another signing made off the Gareth Bale money was of the Romanian centre-back Vlad Chiriches, who came in as a 23-year old for a sum of nearly £8 million. He stayed at the club for two seasons before Mauricio Pochettino offloaded him considering him as unimportant for his project.
CONFIRMED: We have reached agreement with @sscnapoli for the transfer of Vlad Chiriches. We wish him every success. pic.twitter.com/dDqAmN9p6n

— Tottenham Hotspur (@SpursOfficial) July 30, 2015
He was sold to Napoli for £6 million in 2015 and has stayed in Italy ever since. In 2019, he went on a season-long loan deal to Sassuolo who then acquired the player on a permanent deal in the summer of 2020 for £8 million. He made 24 appearances for Sassuolo the last season and helped them finish seventh. A solid career, but not for Spurs.
ETIENNE CAPOUE
One more failed deal from 2013 was of the French defensive midfielder Etienne Capoue who was purchased from the Ligue 1 club Toulouse for a fee of around £9 million. He was also sold in 2015, albeit to a fellow Premier League club Watford in a £7 million transfer and stayed there for the next four and a half seasons.
We have reached agreement with Watford for the transfer of Etienne Capoue. pic.twitter.com/jWFSvD6oKo

— Tottenham Hotspur (@SpursOfficial) July 6, 2015
The 33-year old was finally sold to Villarreal in January 2020 where he helped the team win its first-ever trophy – The UEFA Europa League. He is a strong and well-built midfielder who didn't meet the requirements of Mauricio Pochettino and was termed as another failed transfer. Tottenham might still go for a midfielder in this transfer window and must tread smarter to avoid another mistake.
NACER CHADLI
Nacer Chadli was definitely a part of the long list of young players with unfulfilled potential at Tottenham. He was brought in from FC Twente from the Dutch League as a 23-year old for an initial transfer fee of £7 million. The left-winger stayed at the club for three seasons but could only provide 41 goal contributions in 119 games across all competitions, losing his place in the squad under Pochettino.
We have reached agreement with West Bromwich Albion for the transfer of Nacer Chadli. pic.twitter.com/WR38DN1raR

— Tottenham Hotspur (@SpursOfficial) August 29, 2016
He was sold to West Brom in the summer of 2016 for approximately £13 million, but couldn't impress in his two years there too. He scored and assisted 11 goals for them in two seasons and was sold to Monaco in a £10 million deal. He then went on loan to Anderlecht the next season before being sold off to Istanbul Besaksahir in August 2020 for an undisclosed fee.