Rumours about Neymar's sensational move to PSG intensified when reports suggested that the Ligue 1 side are keen on matching his mammoth release clause, with Catalan sports outlet daily Sport claiming that the Brazilian player's representatives believe that it is high time that their client move out of Lionel Messi's shadow at Barcelona – and be the main man in some other club.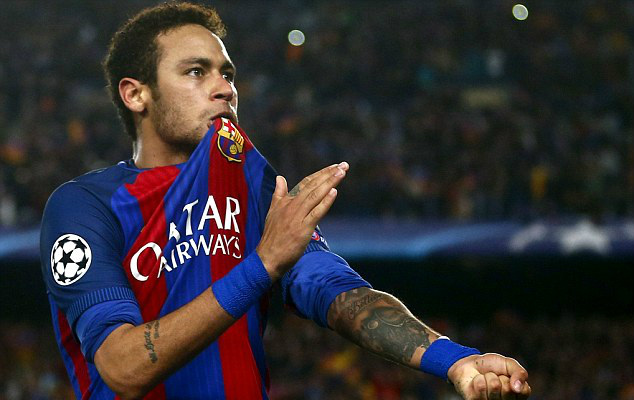 Paris Saint-Germain want to lure him away and are willing to match the Brazilian superstar's €222 million (£196m) release clause.
The Catalans boasted about signing Neymar in 2013, but now they are on the verge of losing him after only four years for a transfer fee that will break all existing records.
Earlier on Monday, Barcelona technical director Robert Fernandez had made it clear that the Catalan club have received no offers for any of their players during this summer transfer window. He also cleared the air that no club have shown interest in meeting the whooping release clause in Neymar's new contract, which will keep the Brazilian at the club until June 2021.
He said: "I don't think that will happen," when asked if a club would meet Neymar's €222million (£196m) buy-out clause.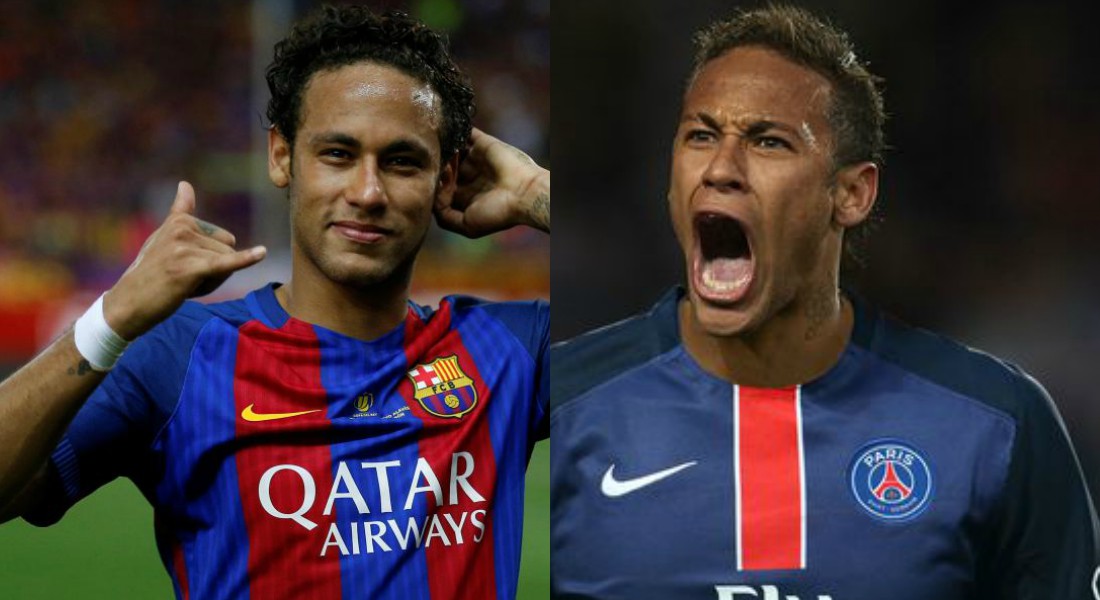 But PSG chairman Nasser al-Khelaifi has taken up the challenge and is desperate to land the Brazilian Parc des Princes this summer, as he is convinced that this is what will take to make the Ligue 1 side Champions League winners.
Neymar had displayed magical form to stop PSG from progressing in last season's Champions League. He anchored the Barcelona attack in that fairy-tale 6-5 aggregate win as he scored a quick brace from an incredible free-kick, a penalty and later assisted in the 95th-minute winner- all within seven minutes and left the French side flabbergasted.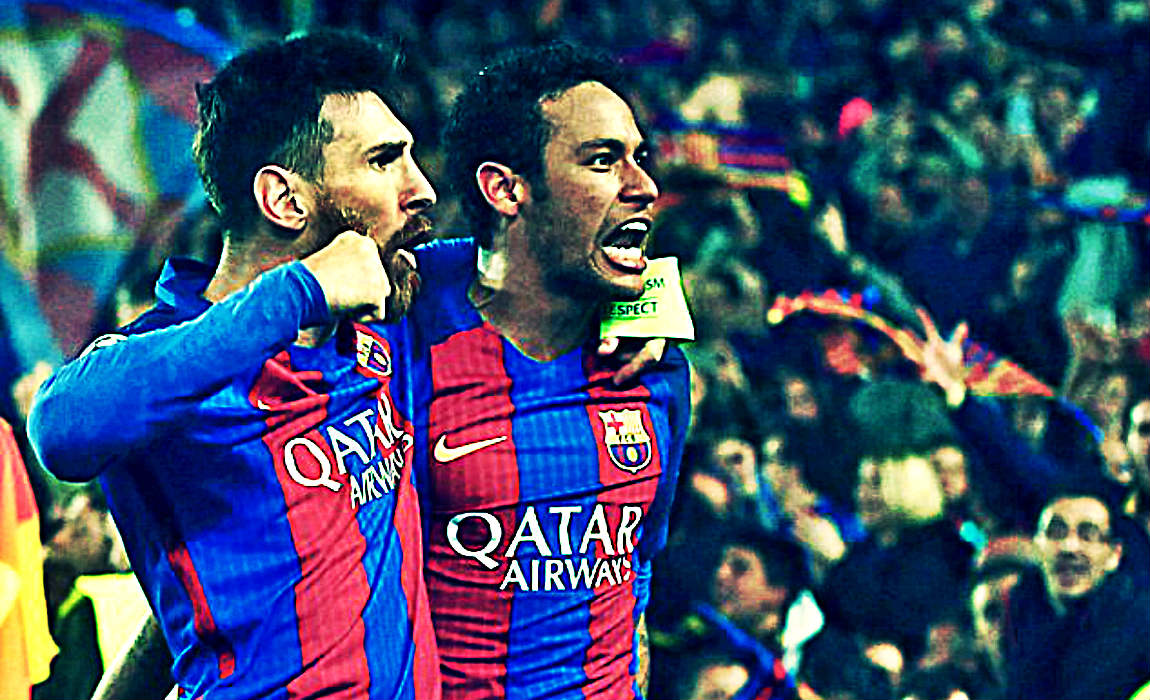 Many had thought that he finally stepped out of Messi's shadow to become Barcelona's most prized asset. But in reality he is still behind the Argentine legend.
Neymar was sent off after receiving a double warning in their 2-0 defeat to Malaga just after few weeks and he was handed a further game's suspension when he mocked the fourth official while heading towards the tunnel. And as a result he missed the high-octane El Clasico clash two weeks later.
Barcelona outplayed Real Madrid without the services of Neymar and all thanks to a 92nd-minute winner from the 'legend', Lionel Messi.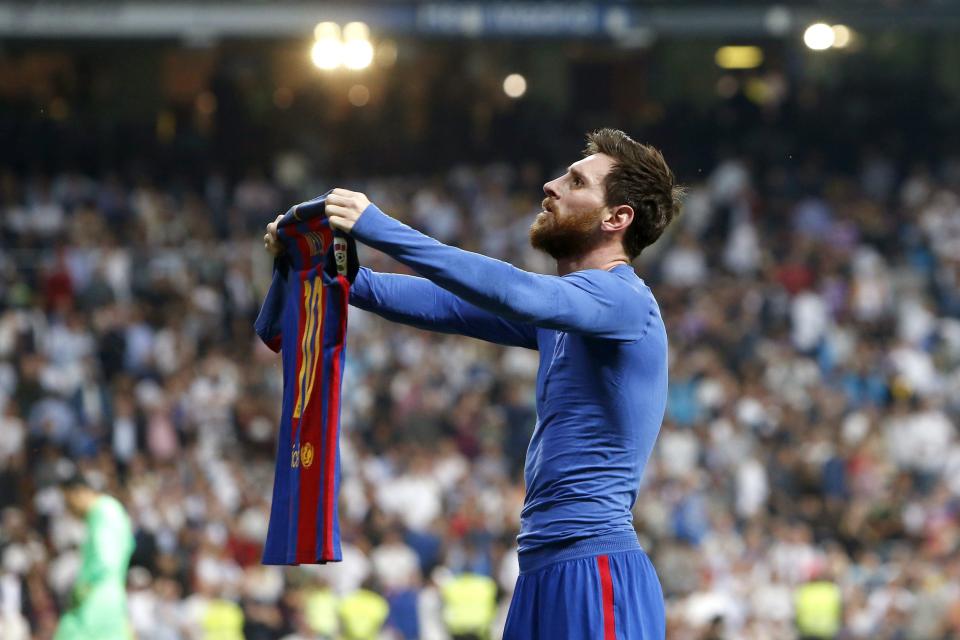 It showed the world that Messi is still the undisputed king at the Camp Nou and how challenging it would be for Neymar to take his place.
As the season progressed and entered the last quarter, it was understood that Barcelona hierarchy was not happy with Neymar's extravagant social life, which took a toll on his fitness.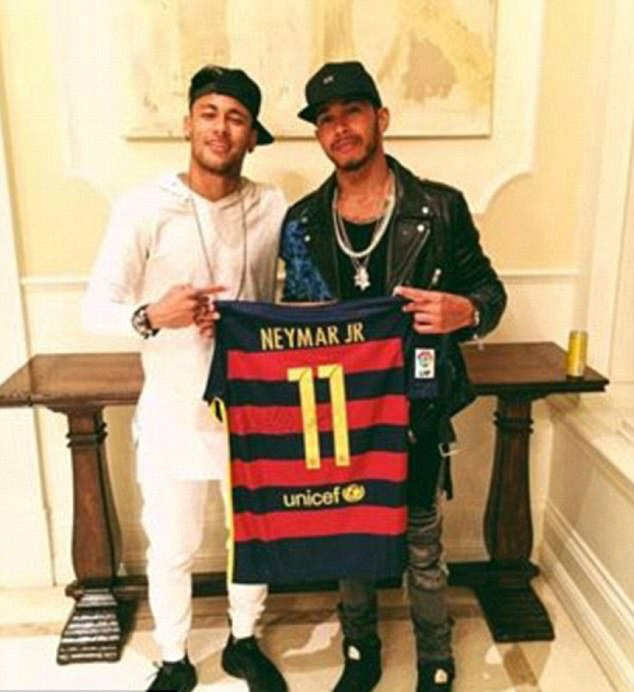 After delivering a heroic performance in their 6-1 win over PSG, he went out partying that night with Lewis Hamilton. The Brazilian had taken permission to celebrate the epic comeback win but just four days after hanging around with the Formula One driver – he did not feature in Barcelona's defeat to Deportivo through injury.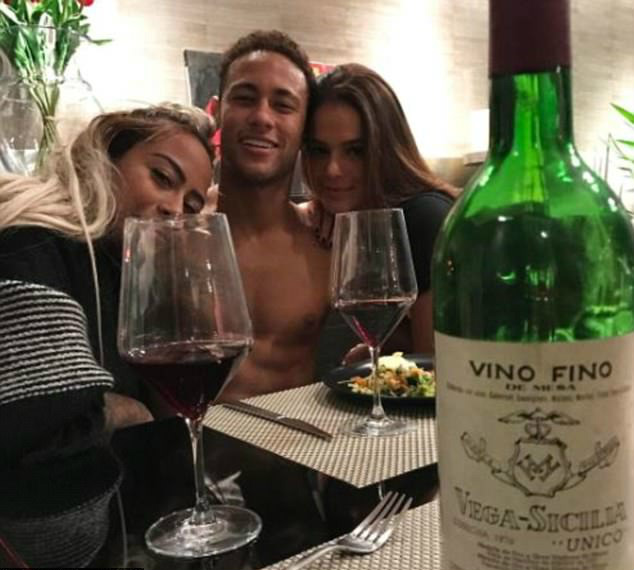 Barcelona lost to Deportivo on the eve of Neymar's sister Rafaella's birthday – and later it was found out that it was the third consecutive year that the Brazilian missed a game being played on that particular date – and this did not go down well with the Barca hierarchy.
His bromance with Hamilton was at its peak when he also developed a close bond with Canadian singer Justin Bieber – and went out on frequent trips to London with the pop icon during days off.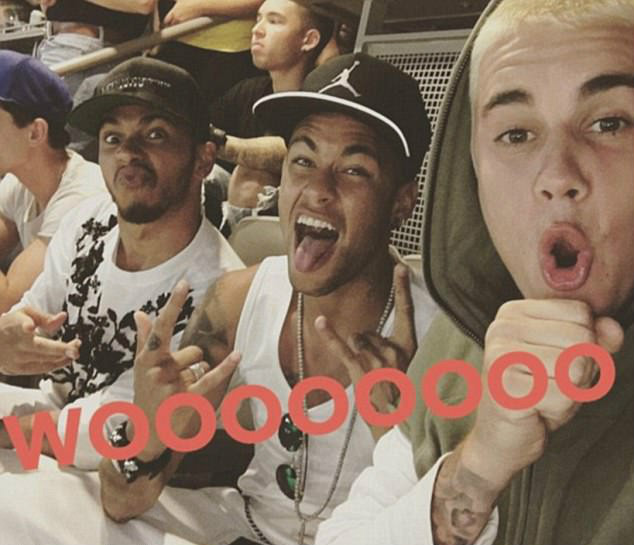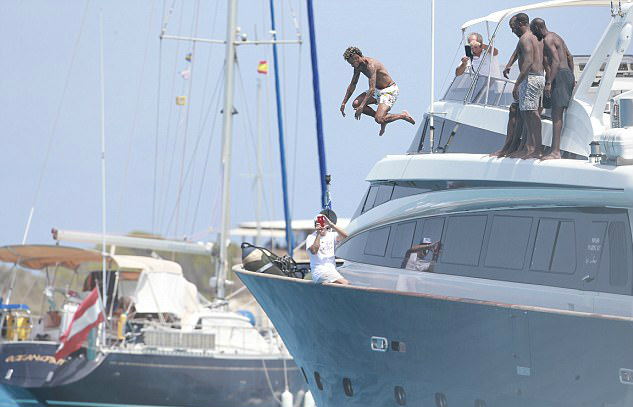 During a training ground bust-up with Barcelona's then-assistant coach Carles Unzue it was reported that Unze had advised Neymar to trim down his off the field activities or he would end up like another Brazilian Ronaldinho, who saw his career cut short due to an extravagant social life.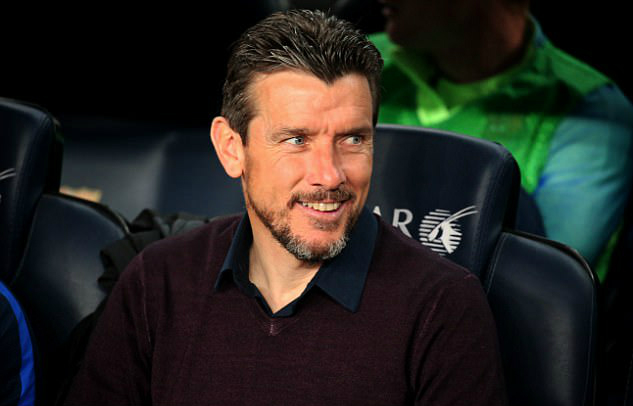 Unzue is no more at Barca but sources close to the club have claimed that Neymar's reputation as a player is taking a downhill ride. He is being looked upon as a playboy player and not a leader who can beat all odds to guide the team to success – very much unlike Messi – the captain of the ship.
Meanwhile, a staggering €222 million in bank if Barca end up selling the Brazilian this summer – will give them added impetus to land all their transfer targets.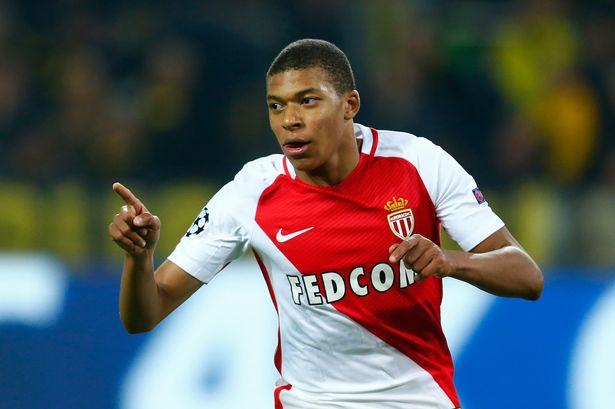 They can rope in Veratti form PSG and Monaco teenage sensation Kylian Mbappe or Dortmund starlet Ousmane Dembele this summer as direct replacement for Neymar.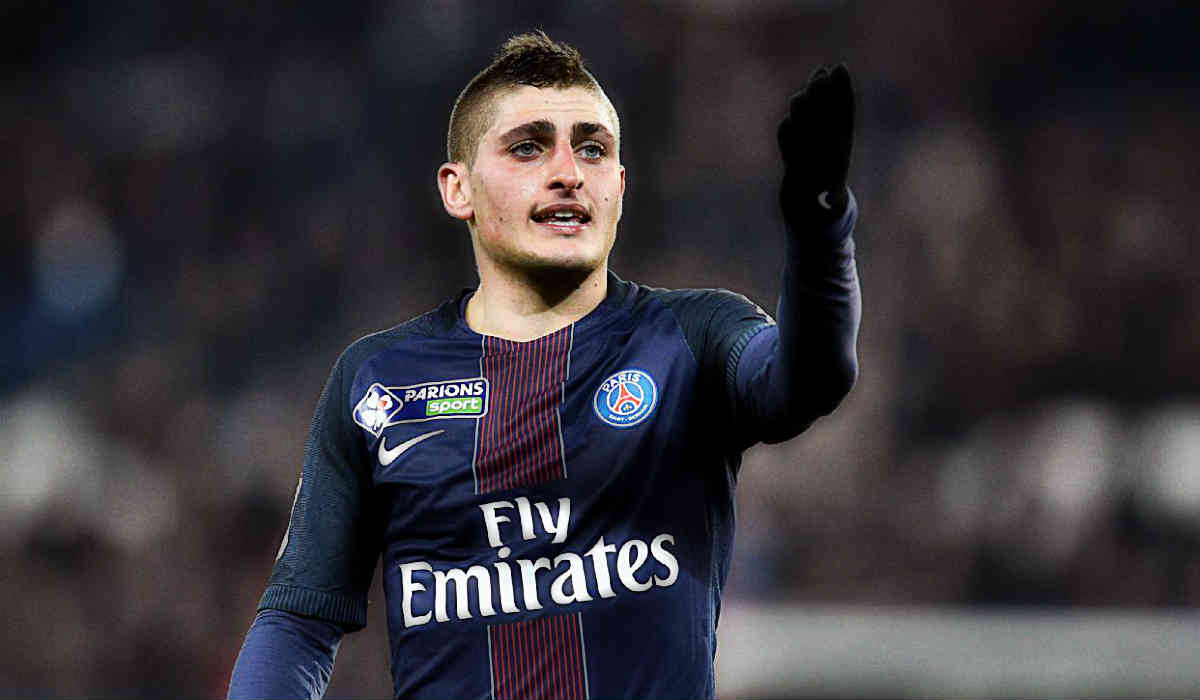 'No one is more abracadabra than Neymar,' former Barca coach Luis Enrique once said. But Barcelona believe that a 30-year-old Lionel Messi has more magic left in him than his Brazilian team-mate.
Know why Neymar is on the brink of leaving Nou Camp for a world-record transfer to PSG.