The golden generation of Belgium will want to carve out a path much different to what the Three Lions side from 2004-2006 failed to achieve.They would be hoping that they could lift the trophy at Euro 2020 as this might prove to be the golden generations last chance before players start entering the twilight of their careers. To be drawn alongside the modern-day powerhouses of Spain, France and Germany the Red Devil's will have to deliver tournament success at any cost. 
See you at the Euro2020. 👊🏻😁#TÔTOUTARD #tousensemble🇧🇪 pic.twitter.com/cA82tYUPx9

— Thomas Meunier (@ThomMills) April 1, 2021
Euro 1980 was the last time Belgium reached the final of a major tournament. Losing 2-1 to West Germany in the final of the European Championship the Red Devil's side of 2020 could well be presented their best chance to be grouped amongst Europe's elite.
The man to coach our best @BelRedDevils team ever: Guy Thys! Thank you to all our fans who have voted. 🤩🇧🇪

Discover more details about the team 👉🏼https://t.co/hsdqg01cz3 pic.twitter.com/eoVopbIkvu

— Royal Belgian FA (@RoyalBelgianFA) January 8, 2021
The world number one side are approaching the twilight of their golden generation. Roberto Martinez will surely be aware it's now or never. Stacked with an attack arsenal of the world's best, can Belgium finally crack the code to unlocking a halcyon that will be talked about for generations to come? 
ROUTE TO EURO 2020

Belgian maintained a perfect record en route to their qualification at Euro 2020. Despite winning every single game, Belgium will do its best to not be deceived by the achievement. They were drawn alongside minnows San Marino, Kazakhstan, Cyrus, Scotland a perpetual loser and Russia an occasional challenger. 
🇧🇪 Belgium are unbeaten in their last 27 competitive home matches… #NationsLeague | @BelRedDevils pic.twitter.com/JepNm3xDwQ

— UEFA EURO 2024 (@EURO2024) November 15, 2020
The team was superior on all fronts against its opposition and failed to be challenged in any capacity. Roberto Martinez has constantly played down his team's chances but will understand that cracking the winning code is the final step in delivering success with his strong side. 
LIABILITIES
The major fallback for Martinez's side will be his ageing backline. Jan Vertonghen who left Tottenham for Benfica is no longer a colossal in defence. Thomas Vermaelen at 35 is long past his prime. Toby Alderwireld has been inconsistent for club this season. So can Belgium win the Euros with the defence clearly it's Achilles heel?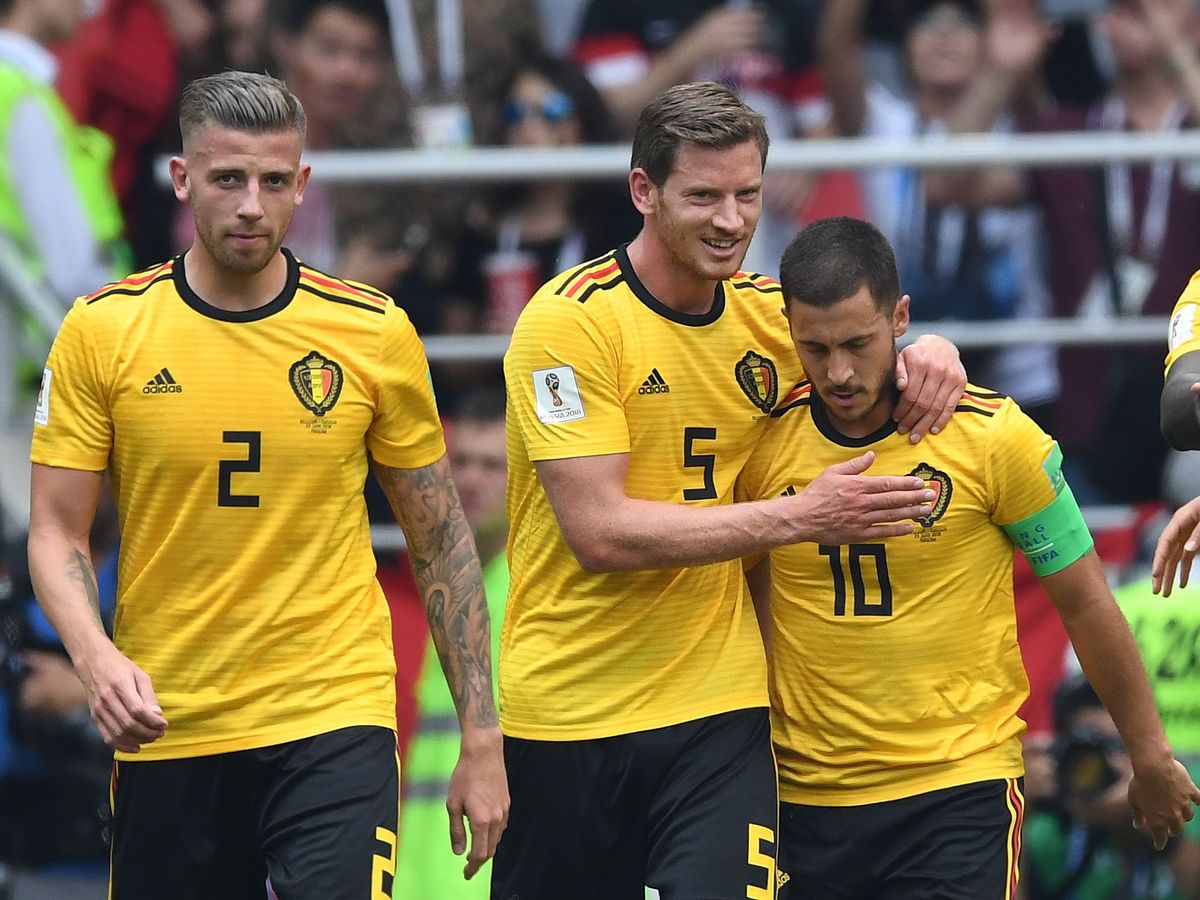 The biggest cause for concern for Martinez will be the fitness of star man Eden Hazard. Struggling with persistent injuries the Belgian has not been the same since his departure to Real Madrid from Chelsea. 
Martinez's squad doesn't have the depth that teams like France and England can boast of. After the 2018 FIFA, World Cup Marouane Fellaini and Moussa Dembele retired and Martinez failed to retain Radja Nainggolan. 
CRACKING THE CODE
Goalkeeper: Thibaut Courtois
The Belgian shot-stopper is one of the best in the world and won the Golden Glove at the 2018 World Cup. He was also adjudged as the best goalkeeper in the world that year. 
After initially struggling after his move to Real Madrid, Courtois has become a mainstay in the Los Blancos lineup winning the La Liga in his first season at the club. Courtois has carried his form into this season and will be an impregnable force in the Belgium goal. 
Midfield: Kevin De Bruyne
It's one of the easiest things as a football admirer to wax lyrical about the Manchester City ace. Arguably one of the best midfielders today, De Bruyne has reached new levels of greatness under Pep Guardiola. 
20 – Kevin De Bruyne has now assisted 20 goals in all competitions this season for club and country (16 for @ManCity and 4 for @BelRedDevils). Machine. pic.twitter.com/A6cBZIlVnl

— OptaJoe (@OptaJoe) March 27, 2021
Although right-footed the Belgian possesses a mean left foot, his ability to launch from range with either foot makes him a huge threat at the edge of the box. His crossing is next to sublime, his ability to crave out defences is ridiculous. Since 2017 he has completed more through balls "40" than any other midfielder. 
Attack: Eden Hazard
Hazard at one point of time was arguably the Premier League's best player. Since moving to Real Madrid for a mammoth fee, Hazard has struggled for fitness and has spent the majority of his tenure on the treatment bed.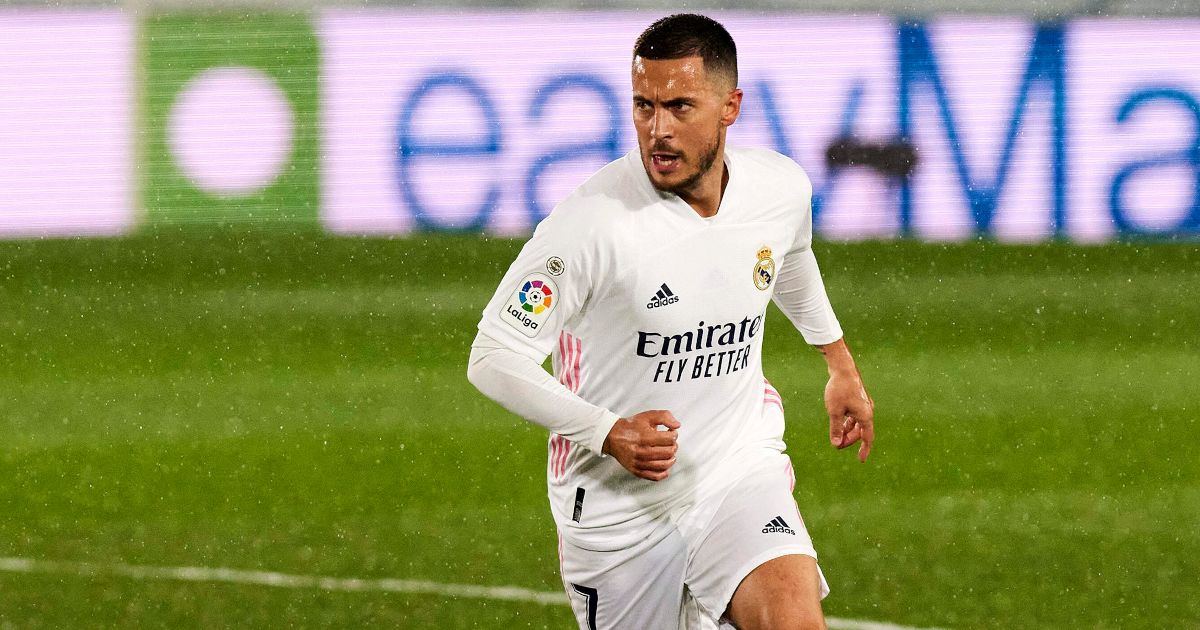 He recently made his return to the first-team squad in the Champions League semifinal game against former club Chelsea. It's no secret Hazard is a delight to watch when on song. He can make any defence crumble like a pack of cards when he is at his electrifying best. Belgium will be hoping to have a fully fit Hazard for next months Euro Championship. 
Attack: Romelu Lukaku
Romelu Lukaku has always been a prolific goalscorer. The Belgian has scored 61 league goals in 92 appearances for Inter Milan, thereby firing them to win the Serie A this season with four games to spare. 
#SPORTS::: Romelu Lukaku Is The First Player Able To Score 20+Goals And Register 10+Assists In A Serie A Season.

AuthenticVoice:#romelulukaku#intermilan pic.twitter.com/EZIu9bOFAc

— Authentic voice (@Authenticvoice6) May 4, 2021
Lukaku has credited Conte for his rediscovery of form. The former Manchester United striker has sorted his nutrition out and has highlighted being drilled by Conte every training session to bring out the best from the striker. The striker is in his prime and along with De Bruyne and Hazard could fire Belgium to continental success..
Although Roberto Martinez might not be the most tactically sound manager the amount of world class players in this golden generation for Belgium, they will probably realize that Euro 2020 might be their last chance to win some silverware at the international stage.