The Euro 2020 final will have 22 stars on the pitch showcasing their talents in front of a record crowd in the stadium and millions watching on their TV. What if we told you that the Euro 2020 final will actually have 23 stars on the pitch? Enter Bjorn Kuipers, the man who is going to be refereeing the final. 
WHO IS BJORN KUIPERS?
Bjorn Kuipers is a 48-year-old Elite Panel referee from the Netherlands. He became a FIFA listed referee in 2006 and has been an Elite Panel referee since 2009. While the job of a full-time football referee is certainly enough to get by easily, Bjorn Kuipers is certainly in it for the love of the game. How can one be so sure of that fact? Because money is the least of his problems.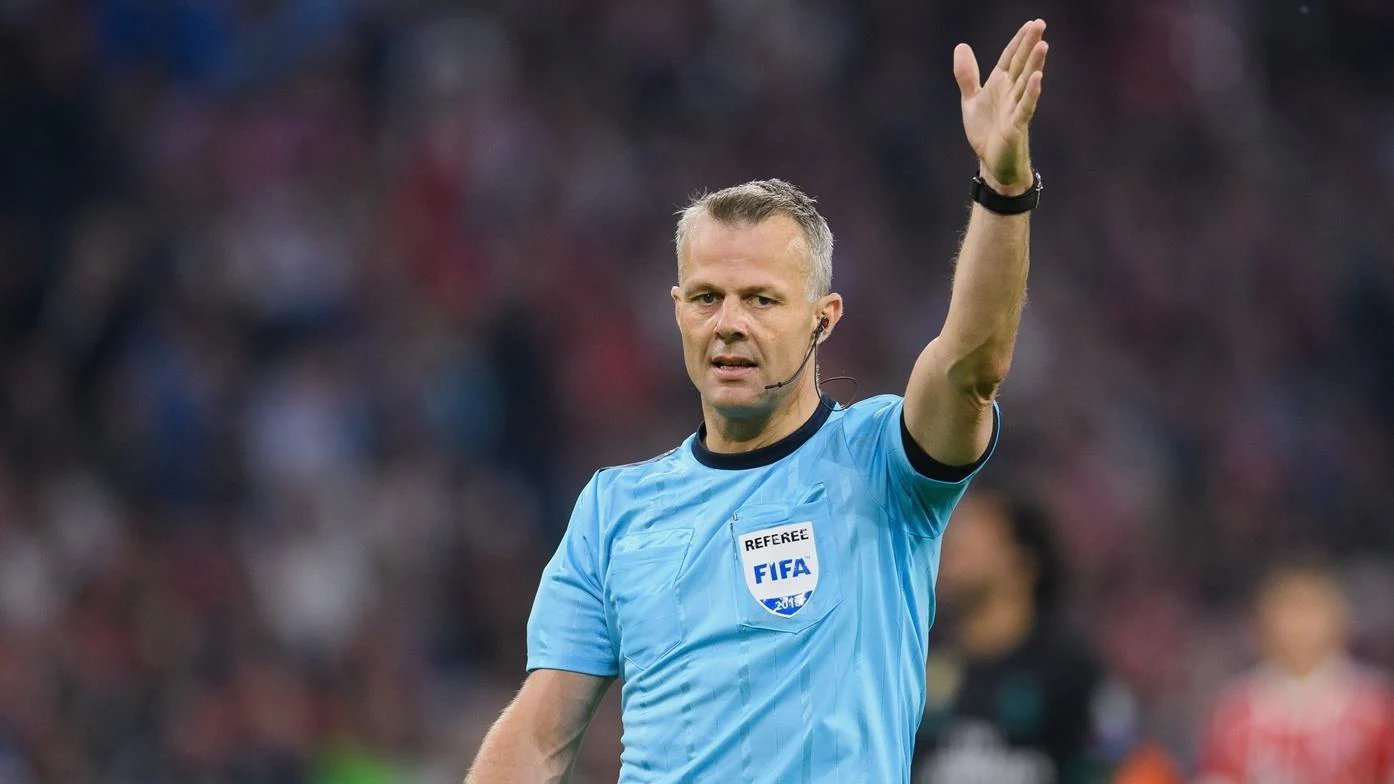 Bjorn Kuipers, born in Oldenzaal in the Netherlands, runs a supermarket chain called Jumbo Supermarkets and is also the owner of a hair salon in the Netherlands. At an estimated worth of nearly £12 million (in 2016), he is regarded as the "Richest referee in world football". 
Jumbo supermarket is a commercial giant in the Netherlands. They sponsor the current No.1 F1 driver, Red Bull's Max Verstappen. Graduating with a degree in Business Administration from Radboud University in Nijmegen, Kuipers' business nous can be seen by the fact that his Jumbo franchise was awarded the best Jumbo Franchise in the country in 2016. 
Along with this supermarket chain, he owns a hair salon with his wife, Marlies. He is a well-known entrepreneur in his hometown with more than 500 offices spread across the country, raking in upwards of £3 million every year from his non-football ventures alone. 
CAREER IN FOOTBALL
Maybe due to the fact that refereeing is a luxury for him due to his off-field ventures, Kuipers has been a monumental success in this profession too. 
Since becoming a part of Elite Panel in 2009, Kuipers' career has gone from strength to strength as he has been in the middle of some of the biggest games in world football. He has refereed the 2013 and 2018 UEFA Europa League Finals, along with the 2014 Champions League Final. On the international scene, he has already refereed three group stages at the Euros so far. Notably, he was also the man in the middle when England beat Sweden in the Quarter Finals of the 2018 World Cup. England will be hoping for a similar result this time.
Kuipers has gone through all these matches with barely a chink in his refereeing reputation. He will be hoping for a similarly flawless refereeing performance in the Euro 2020 final. After all, when the 'backup' venture is more successful than the full-time job, nothing much can faze a person, especially one that has gone to the very top of both his 'backup' venture and full-time profession.