The world witnessed a goal-fest today as Spain beat Croatia in a nail-biting 5-3 Round of 16 game that went onto extra-time. Both teams were in it to win it, as we could clearly see the passion in the eyes of either set of players.
Both Spain and Croatia finished their group stage campaign with a bang after a disappointing performance in their first 2 games. Croatia defeated Spain in the Euro 2016 and hence the Spaniards were eagerly looking for payback. FootTheBall brings you 5 important things we learned in the Round of 16 fixture between Croatia and Spain in Euro 2020.
1) THE GLORY DAYS OF MODRIC ARE OVER
🇭🇷🆚🇪🇸

52′ | 1:1 | It's a tough one at Parken. #CROESP
#CRO | #EURO2020 | #Vatreni🔥 pic.twitter.com/2lTi6sH5Xc

— HNS (@HNS_CFF) June 28, 2021
Gone are the days when the Croatians can depend on Luka Modric to work his magic on the ball and lift his team from a dire situation. No doubt Modric still has a lot of fight left in him, but his performance today was blatantly disappointing. He was hardly seen in Spain's half.
Croatia as a whole didn't create a lot of goal-scoring chances and we feel if Modric was on his toes for most of the game, things would have turned different for them and they might as well finished their comeback in the second half. He had one golden moment in the game as he created the chance for their second goal but that was all he could offer.
Croatia cannot depend on their 35-year-old veteran forever and the other lads in the camp have got to step up their game if they intend to win anything in the coming years.
2) SPAIN KEPT KNOCKING ON THE DOOR
🤗 Si hay un momento mejor para marcar TU PRIMER GOL como internacional, a mí no se me ocurre.

📸 Secuencia del golazo de @CesarAzpi.#CRO 🆚 #ESP | 1-2 | 75' #SomosEspaña #EURO2020 pic.twitter.com/dIVS6XB86m

— Selección Española de Fútbol (@SeFutbol) June 28, 2021
Throughout the 90, Spain looked had complete control of the game. They kept working the ball around the box looking for opportunities and even though they missed a gazillion chances, they kept going and eventually got what they were looking for.
Spain's passing game was too much for the Croatian backline to handle and were looking like the superior team ever since the referee blew his whistle. They had a horror show in the last 10 minutes of the 90, but they picked themselves back up and did exceptionally well in extra time.
3) CROATIA FOUGHT THE GOOD FIGHT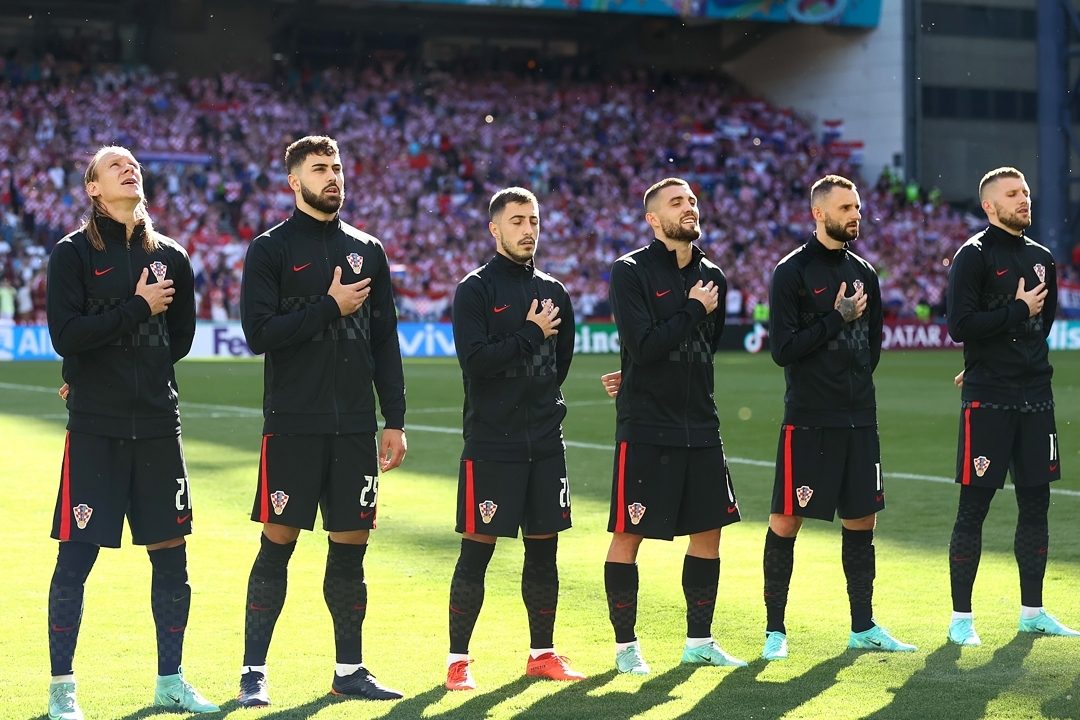 Any sane man would surely feel bad for Croatia as they gave it their everything on the pitch but just couldn't finish the job in extra time. They believed in themselves even when Spain had the lion's share of possession and were 2 goals up and got their equaliser deservedly so. Even in the first half, when Spain was continuously barging onto them in numbers, Croatia kept its composure and gave a good fight to the Spanish giants. Croatia would be proud of themselves walking off the pitch. The players had given it their all for achieving the comeback and simply didn't have enough gas left in them to play an extra 30 minutes.
4) DALIC'S SUPER SUBS MADE THE DIFFERENCE
Croatia played a lot better in the second half than they did in the first 45 and it was all thanks to the super subs made by Zlatko Dalic. The 2 players that scored goals for them in the dying minutes of the first 90, Orisic and Pasalic, were subbed in later in the game by their manager. The tables completely turned for the frontline of Croatia as they didn't turn off and kept troubling the Spanish defenders. They even started the first half of Extra time really well but just got unlucky.
5) WON THE BATTLE BUT WON'T WIN THE WAR
😱 ¡¡UYYYYYYYY!! ¡¡@AlvaroMorata ha tenido el sexto!!

¿¿¡¡Pero de dónde saca las fuerzas este chico para esa galopada en la prórroga??!!#CRO 🆚 #ESP | 3-5 | 116' #SomosEspaña #EURO2020 pic.twitter.com/HLi4yJNK9z

— Selección Española de Fútbol (@SeFutbol) June 28, 2021
Although Spain came out victorious over Croatia in the extra time, the game should have never reached that stage and the Spaniards know it very well. Spain had a comfortable lead by the last 10 minutes but they let the game slip through their fingers really easily. Their backline looked simply dejected from the game at times and it was about to cost them a seat in the Quarter Finals of Euro 2020.
First of all, after creating such a catalogue of chances, they were only able to score once in the first half. With the opportunities the forwards had, they should have easily netted the goal at least three times in the first 45.
Their next opponents are most likely going to be France and the performance they showed today is just not enough to beat a team of their standard. They will have to work a lot harder in the shooting department ahead of their Quarterfinal if they want to have any chance of reaching the last 4.