The Ukrainian national football team has been without a win since coming out victorious against La Roja last year in October in the Nations League, drawing their last three matches in the European World Cup qualifiers to sit in second place in Group D. They sit just one point above Finland having played a game more than them and need to start winning matches if they hope of playing in Qatar next year.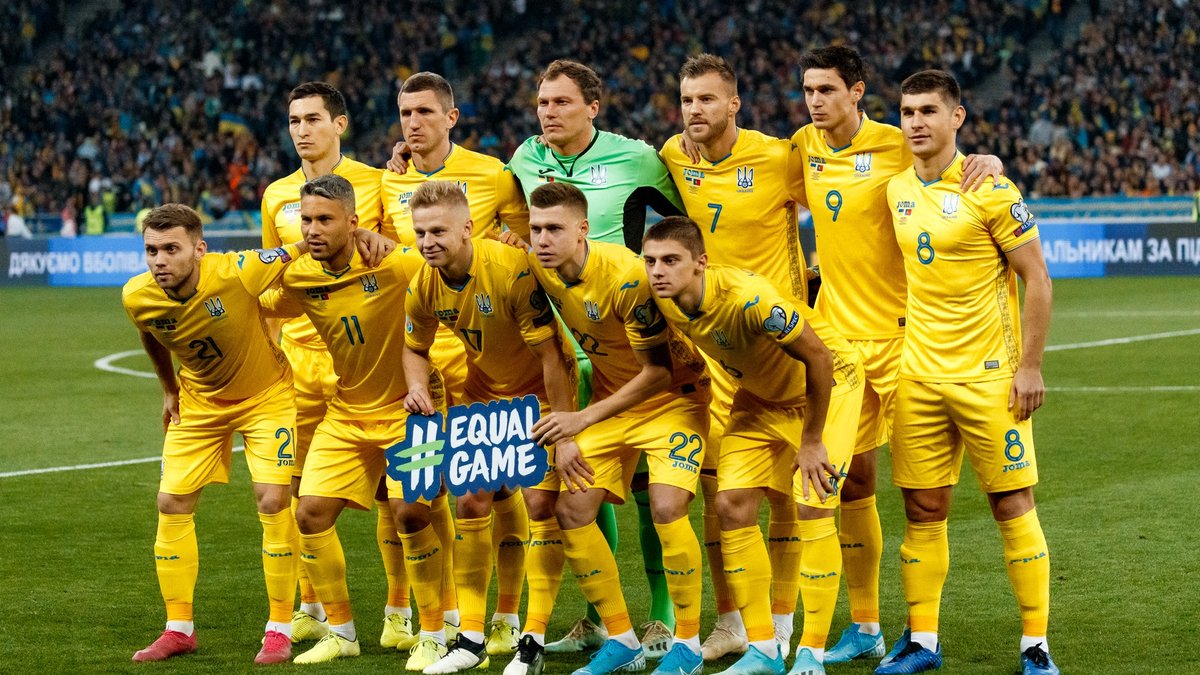 On the contrary, they finished top of their qualifying group for the Euro 2020 tournament. They have only ever participated in two UEFA Euro tournaments, the first one was the 2012 edition in which they were co-hosts alongside Poland and the second time in 2016 when they won against Slovenia in the play-offs to earn a spot at the quadrennial continental competition.
WHO IS UKRAINE'S MANAGER?
The Ukrainian national football team's manager need no introduction, because their coach is none other than the celebrated former footballer and national icon Andriy Shevchenko. He was appointed after Ukraine's disappointing Euro 2016 campaign that saw them getting eliminated in the group stage, and that too without scoring even a single goal across three matches.
We played with good attitude and great team spirit against a strong team. Very satisfied with the performance of my guys! Now focused on the next challenge. 💙💛 #FranceUkraine #WCQ @uafukraine pic.twitter.com/Au8mJ062zm

— Andriy Shevchenko (@jksheva7) March 24, 2021
Prior to stepping into the managerial role, Shevchenko dabbled in politics after his retirement from football back in 2012. Fast forward nine years and he is back in the realm of the beautiful game, albeit as someone who will now be orchestrating and pulling the strings from the manager's technical area for his nation.
PROBABLE SQUAD
GOALKEEPERS: Trubin, Bushchan, Lunin, Pyatov (C)
DEFENDERS: Matvienko, Kryvtsov, Zabarnyi, Popov, Syrota, Zinchenko, Mykolenko, Sobol, Kornienko, Mykhaylichenko, Karavaev, Tymchyk
MIDFIELDERS: Stepanenko, Sydorchuk, Makarenko, Shaparenko, Buyalskyi, Shepelev, Andriyevskyi, Malinovskyi, Kovalenko, Lednev, Bondarenko, Sudakov
FORWARDS: Tsygankov, Marlos, Yarmolenko, Zubkov, Yaremchuk, Besedin, Dovbyk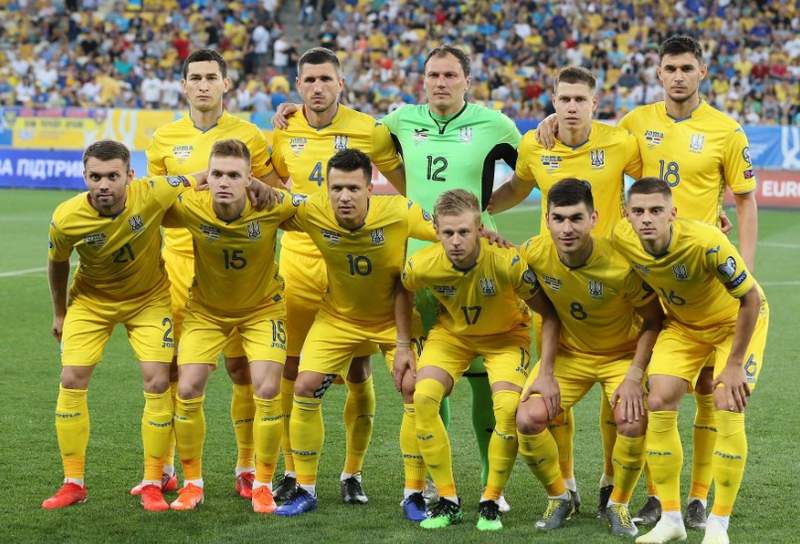 Ukraine have a good squad with quality players like Zinchenko and Yarmalenko but can Shevchenko bring it all together?
STAR PLAYER
The star player for the Ukrainian national football team is surely Andriy Yarmolenko. The 31-year old has scored 38 goals for the Yellow and Blue and is only ten goals behind from breaking the all-time scoring record of his country, currently held by his manager Shevchenko.
In addition to all this, he has also played at the highest level when it comes to club football  – he played for Borussia Dortmund during the 2017-18 season and has been, since leaving Dortmund, plying his trade in the Premier League at West Ham United.
His ability to convert the chances that come Ukraine's way will have a significant impact on their campaign as in 2016 they ended their Euro campaign without even scoring a solitary goal in the group stage.
RISING BALLER
The player to look out for Ukraine at this summer's European Championships is the 22-year old midfielder Mykola Shaparenko. The current Dynamo Kiev is one of the youngest goalscorers in the Ukrainian first division. He joined the ranks of Dynamo Kiev in 2015 and until 2017 featured for the club's reserve teams.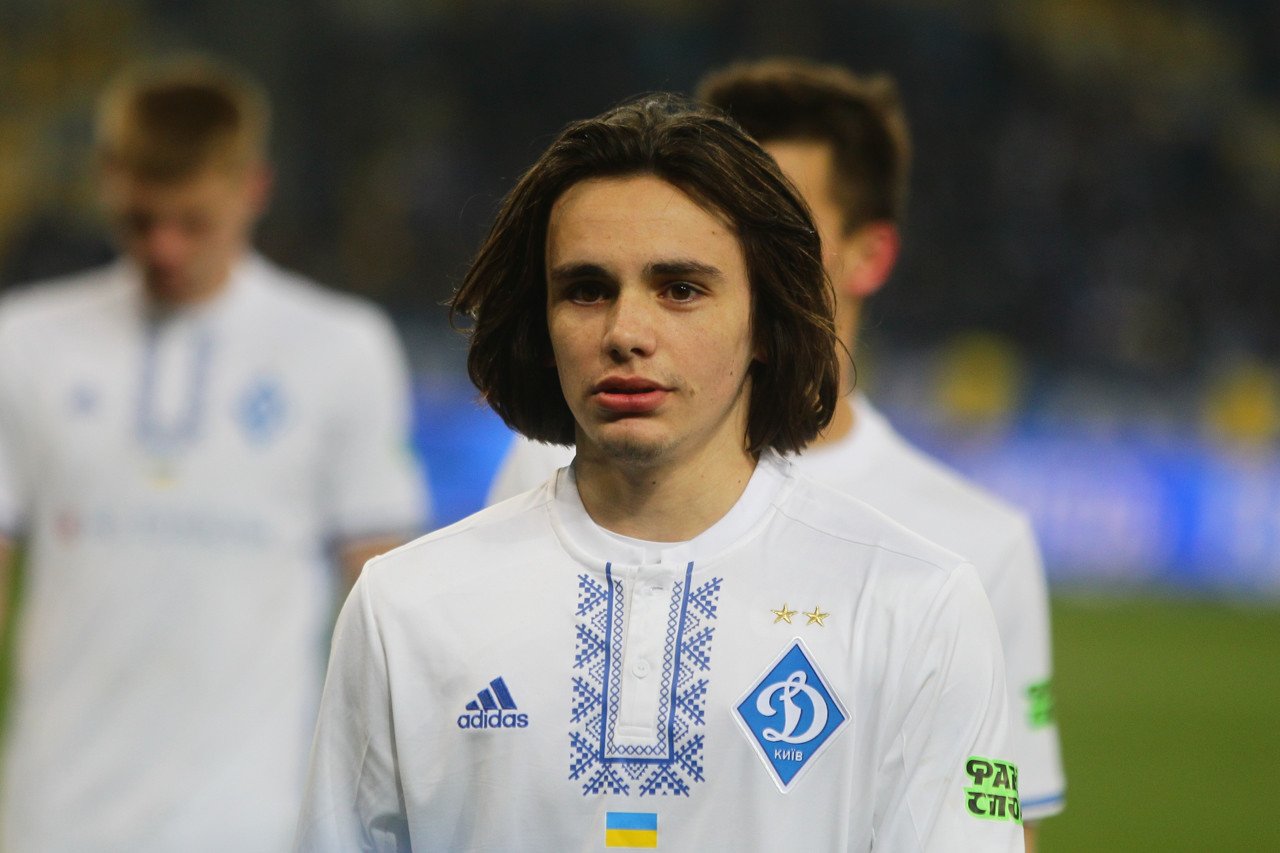 In 2017 he made his senior debut for Dynamo Kiev, coming on as a stoppage-time substitute against FC Zirka Kropyvnnytskyi at the Zirka Stadium. The following year he made his senior debut for the Ukrainian national football team aged only 19 years on 31st May 2018 in a match with Morocco at the Stade de Geneve – again making an appearance from the bench. At Euro 2020 it will be interesting to see what impact the 22-year old will have on the fortunes of Ukraine.
RECORD
Ukraine has only ever played in two European Championships (in 2012 and 2016). The 2012 edition saw them participating by virtue of being co-hosts and in the 2016 tournament they finished bottom of their group.
💙💛 Молодіжка проведе в жовтні 2️⃣ виїзних матчі!

1️⃣0️⃣ жовтня – Румунія – Україна, матч кваліфікації до #U21Euro

1️⃣4️⃣ жовтня – Греція – Україна, товариський матч#МиЗбірна pic.twitter.com/NaygEwhfBG

— Ukrainian Association of Football (@uafukraine) September 18, 2019
The Yellow and Blue have never ever qualified for the knockout stage of the continental tournament, and even failed to score a solitary goal during the 2016 tournament in France as they were dumped out of the competition in humiliating fashion that led to the sacking of the then Ukraine manager Mykhaylo Fomenko.
CHANCES
Ukraine have been drafted in Group C at Euro 2020, a group that also contains the Netherlands, Austria and North Macedonia. As such, it is a relatively favourable group for the Ukrainians, who can set their eyes on finishing in second place. Austria can potentially give them a run for their money, but expect the Yellow and the Blue to steamroll North Macedonia in the group stage.
💙💛Збірна🇺🇦 зіграла внічию зі збірною Нігерії!

Україна-Нігерія 2:2 pic.twitter.com/tTl8GVnZ2i

— Ukrainian Association of Football (@uafukraine) September 10, 2019
PREDICTION
As stated earlier, the Ukrainians have never qualified for the knockout stage at the European Championships. But this time around expect them to feature in the latter stages of the continental tournament as they have been drafted in a relatively easy group alongside the Netherlands, Austria and North Macedonia. FootTheBall predicts that Ukraine will surprise a lot of people by qualifying for the knockout rounds at Euro 2020. But will exit the tournament in the Round of 16.