The European Championships are set to get underway this Friday, sparking a month-long celebration of football across the continent. The competition will showcase some of the biggest global stars in the game and of course, the unheralded talents who will become household names.
The performances of these players can help them earn a huge transfer to the biggest of clubs and establish themselves at the top of their game. With teams choosing a lot of younger talents for this summer, it will surely be exciting to see how they shine on the international stage. FootTheBall is discussing such players and today, we have with us Danish striker Kasper Dolberg.
WHO IS KASPER DOLBERG?
Dolberg plays as a striker OGC Nice in Ligue 1 and the Danish national team. He made his debut for Swedish club Silkeborg IF in 2015 and his career has only gone up. Joining Dutch giants Ajax in the summer of 2016, Dolberg racked up an impressive range of accolades. He was voted the Dutch Football Talent of the Year in his debut season along with finishing as runners-up in the Europa League.
Kasper Dolberg in 2016/17:

Breakthrough campaign 💪
First season in Europe 👌
21 goals in all competitions ⚽️
Ajax talent of the year 👏👏👏 pic.twitter.com/ayNTBAjED5

— UEFA Europa League (@EuropaLeague) May 8, 2017
Having spent three seasons with the club, winning the league and cup double in his last, Dolberg joined Nice at the beginning of 2019-20. His impact was immediately felt, with Dolberg finishing as the club's top scorer in his first campaign with 11 goals and contributing three assists. He was voted the Player of the Season by the club's fans and had been a wonderful addition.
❤️🖤 IT'S ALL OVER!!!!!! Thanks to a brace from Kasper Dolberg, Le Gym win Le Derby 2-1!

Issa Nissa pic.twitter.com/Qv7vz5X7As

— OGC Nice 🇬🇧🇺🇸 (@ogcnice_eng) March 7, 2020
However, the 2020-21 season was not the best of years for the 23-year-old. Though he featured in 25 games, Dolberg could only manage to score six goals and have two assists. With the Euros coming up, he will be looking to put all his troubles behind him and inspire Denmark to good results.
PLAYER ANALYSIS
Dolberg is deployed in the central striker role of a 4-3-3. This is helpful since both his club and national team use the same formation. His position in the middle of the attacking three helps Dolberg in becoming the target man who is adept at receiving the ball at feet. Furthermore, he is also known for his quick speed with the ball and has the know-how of being a goal poacher. Most of his strikes have come from inside the penalty box as a result of this.
It has taken some time but 🇩🇰 Kasper Dolberg (22) is on a roll for @ogcnice! 🔥

🆚 Lyon
✅ 87 minutes
⚽️ 2 goals
🚀 4 shots on target
⚔️ 3 duels won
🙌 2-1 win over OL

8 goals in Ligue 1 now for the former #Ajax star. 👏

OGC Nice now unbeaten since early December. 💯 pic.twitter.com/DDRPbt5dkO

— Football Wonderkids (@fbwonderkids) February 2, 2020
Dolberg is also able to run off the shoulder of defenders, thus creating situations where he is one-on-one with the goalkeeper. He might also be used on the right of the front three due to his dominant foot and eye for the killer pass. Dolberg has been a serial goalscorer all his young career, even if this season has been underwhelming. Last season, he comfortably outscored his xG of 8.63 by scoring 11. In 2020-21, his six goals were just shy of his xG which stood at 7.54.
However, it has not been all bad for the striker. He had an improved passing accuracy of 81% over the year, along with increases in chances created P90 (0.75 from 0.57) and aerials won P90 (1.03 from 0.95). Dolberg's final goal of the Ligue 1 season was crucial for both Nice and their opponents Lyon. It confined Les Gones to the Europa League while Nice achieved a strong 9th place finish.
For Denmark, Dolberg has progressed through all of the youth ranks, scoring goals at all age levels before making his senior debut in 2016. He has seven goals from 26 appearances and will be one of the key attacking threats for the Danes this time around too.
BOOMING FACTOR
Dolberg was spotted by Ajax scout John Steen Olsen when he was in Sweden. Olsen is the same man who helped discover his national colleagues Christian Eriksen, Viktor Fischer and Swedish superstar Zlatan Ibrahimovic. Having featured only once as a substitute in the 2018 World Cup, Dolberg will be raring to go for this year's tournament. The Danes are in Group B along with Russia, debutants Finland and strong favourites Belgium.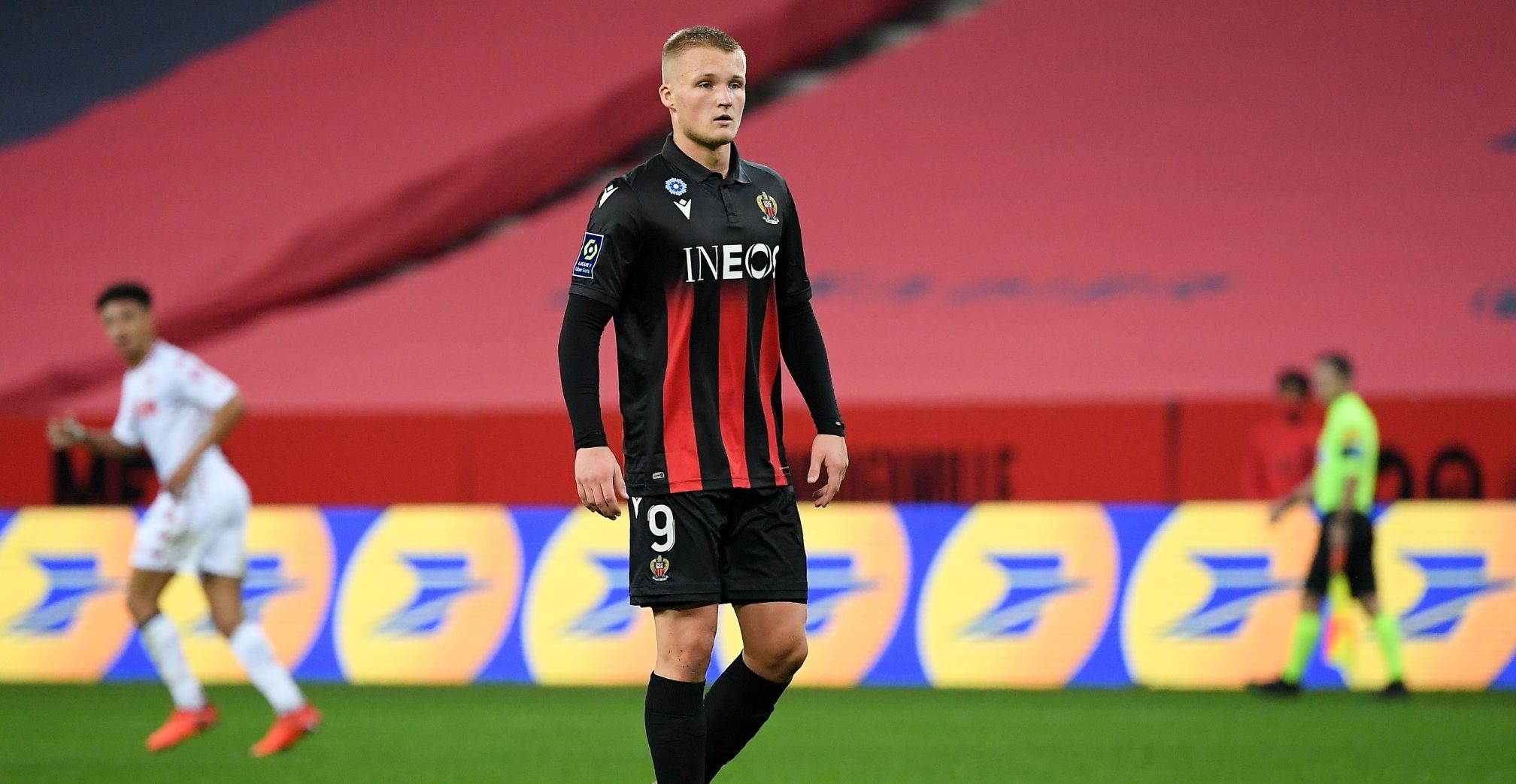 They have a solid chance of finishing second and even challenge Belgium to make it to the knockout rounds. In the quest for this, Dolberg is surely to come in handy. His six goals are the most achieved by any of the forward options in their respective leagues, which raises Dolberg's chances of being a regular fixture. He will be relied upon heavily to supply the goals, and his quickness will be a real handful to deal with.
Two goals for our boy @Dolbergofficial in a 5 star Denmark performance! Congrats Kasper #EURO2020 pic.twitter.com/XeK4wWyQdY

— 9024 Media (@9024media) June 11, 2019
Furthermore, his ability to get off shots rapidly in the box and from distance is sure to cause problems for opposing defences. After failing to qualify for the 2016 edition, Dolberg and Denmark have the chance to put in some strong performances. This will prove a real chance for Dolberg to showcase the supreme talents that has made him a household name across his clubs so far.
PREDICTION FOR EUROS
Given the fact that Denmark will go with three attackers, Dolberg is a sure-fire starter for the first match. He will most definitely be partnered with Leipzig striker Yussuf Poulsen as two of the three. Who goes for the third will be anybody's guess. All of this is not to overlook the fact that Dolberg can play as either the central option or on the right.
🇩🇰 Kasper Dolberg's last 5⃣ games for Denmark = ⚽️4⃣#EURO2020 pic.twitter.com/hyFmTSud2H

— UEFA Nations League (@EURO2024) January 27, 2020
His versatility will be key in the Danes search for goals. He will be sure to leave a good impression for his national team and live up to the promise that has made him a star in such a short time. Though his move from Ajax to Nice was questioned in 2019, his prolificness in front of the goal has put an end to that. If Dolberg does manage to grab a few goals and assists in the tournament, a bigger transfer can be in the works before the start of the next season.
IDEAL LANDING SPOT
Dolberg is still relatively young and has had only five years of top-flight experience. However, three of those did come with Ajax who are one of the heavyweights in the Netherlands. Therefore, it does look likely that if a move were to materialise, Dolberg will have to settle for a secondary role. In January, there were strong rumours of him being linked to RB Leipzig, where his Denmark teammate Poulsen plays.
https://twitter.com/AnfieldWatch/status/1352195950933135360?s=20
They have had an underwhelming season as well and with a new manager set to come in, a transfer could yet be in the offing. The same is true for his current club too, who have hired Ligue 1 winning coach Christophe Galtier. Dolberg might be tempted to stay and improve under a new manager, especially with just two seasons in France.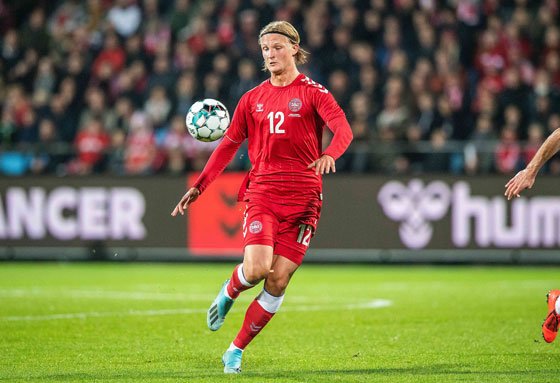 A few other clubs that can also come in include AC Milan and Wolverhampton Wanderers. Both the clubs have one leading main man and could do with another reliable secondary. No matter where his future lies, there is no doubt that his stick will only rise in the coming years, starting from the Euros.