After the FIFA World Cup, the Euros is the next big competition for European teams to fight for glory. Now that the group stages have been completed, the so-called weaker teams have been weeded out and the real contenders are left standing who are about to battle it out in the knockout stages.
The Round of 16 of Euro 2020 has begun and Denmark, Wales and the Czech Republic have already booked their places in the Quarter Finals. But there are still 5 spots up for grabs. FootTheBall identifies the other teams that are most likely to reach the quarter-finals of Euro 2020.
BELGIUM
Belgium, much like the Dutch, haven't lost a single game in the tournament so far. But their chances of making it to the Quarter Finals are looking a bit doubtful as they face Portugal in their Round of 16 fixture.
Belgium were close to being on the losing end against a spirited Denmark in their 2nd matchday but De Bruyne got back from his injury and saved the day. Portugal on the other hand have only won their first game and are yet to make much of an impact in the tournament. Although some might say that they were in a similar position in 2016 and still won the whole thing, it seems highly unlikely for them this time around.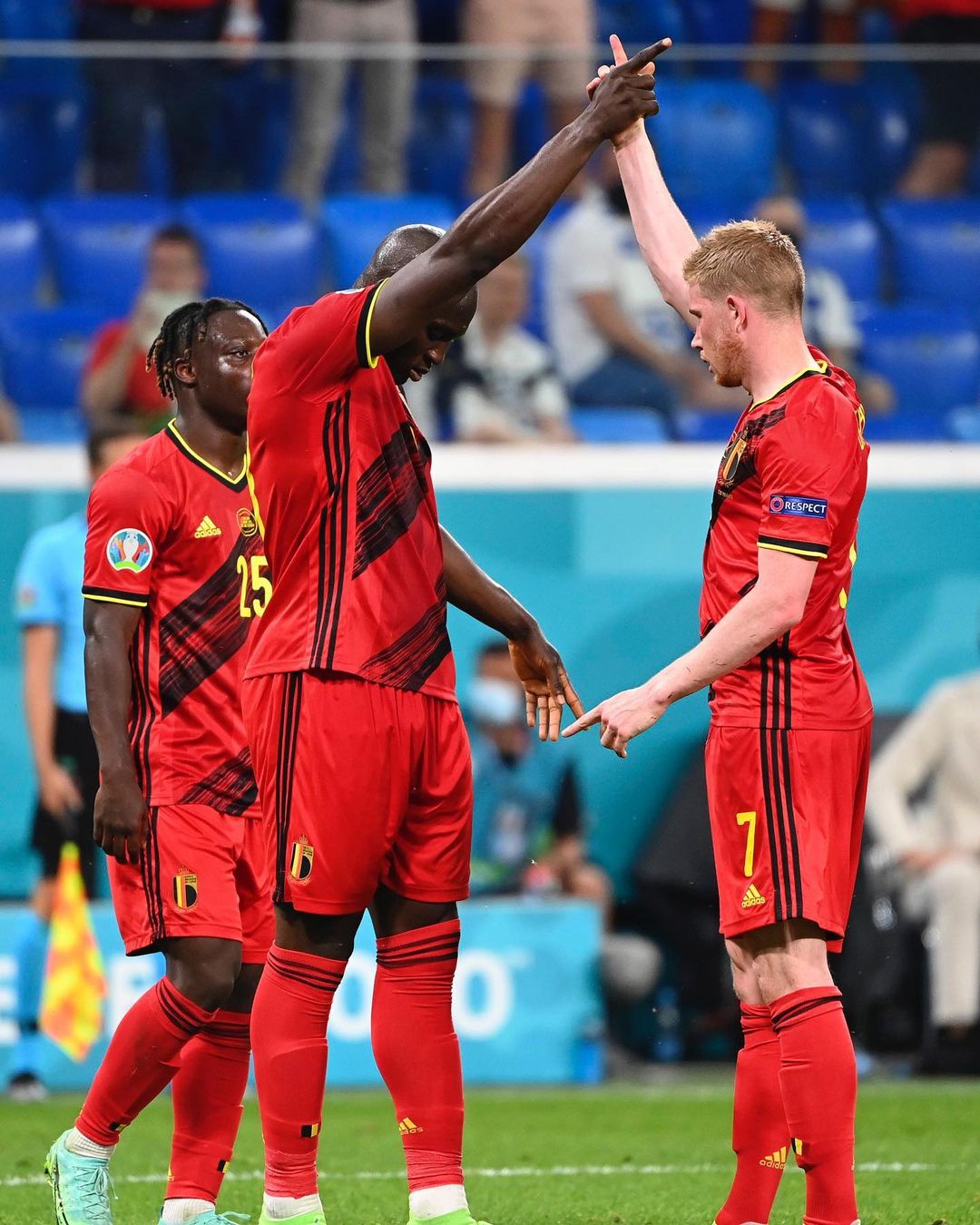 Belgium have been predicted to win Euro 2020 by a lot of Pundits and hence they are probably going to coast through Portugal tonight.
SPAIN
Spain aren't looking the same as they would have hoped for before the tournament. They drew their first 2 games against Sweden and Poland and hence only finished 2nd in the table. Thankfully for them, the fixtures have been kind to them as they are about to face Croatia who themselves have not been in the best form so far in the tournament.
Spain were looking a bit lost without a strong leader earlier in the tournament but that changed when Sergio Busquets got back from his injury. Spain played their 3rd matchday with Busquets at the helm and won a whooping 5-0 victory over Slovakia knocking them out of the tournament. Spain would bring the same momentum on the pitch against Croatia tomorrow and would probably end up on top of them progressing further ahead in the tournament.
FRANCE
France would have struggled to qualify for the quarter-finals of the tournament if they would have faced a fierce opponent in their first knockout stage fixture. Luckily for them, they are about to face Switzerland in the Round of 16 who are surely not a difficult opponent for the star-studded French squad.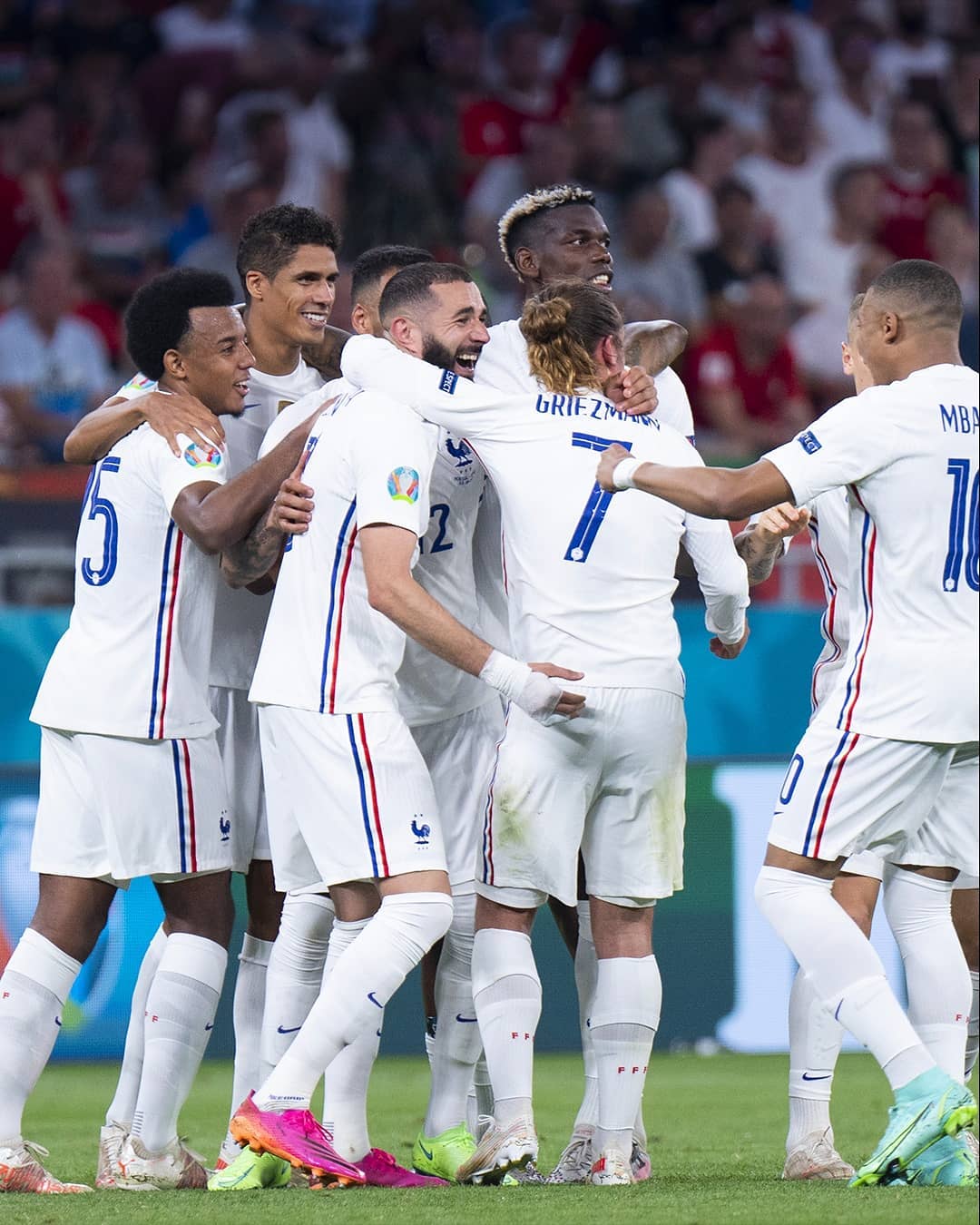 France topped the group of death as they got away with a win and 2 draws with their backline and Pauk Pogba looking in a solid form. Switzerland have only won against Turkey so far in the tournament and their defence is not looking capable of stopping Mbappe and Griezmann from stirring trouble on the flanks. France just has a better quality all around and are title contenders at the moment. They are surely going ahead in the tournament.
GERMANY
Germany too might have a lot of trouble going ahead as they are facing England in the round of 16. England have definitely not lived upto the expectations yet and are facing problems in the scoring department as they have only scored twice so far. Germany lost a narrow game against France but have won and drawn against Portugal and Hungary respectively.
Their defence has hardly placed a foot wrong in the tournament so far and their attacking department has also done enough for them. The whole team is just looking well-oiled and should rise upto the occasion in Wembley.
SWEDEN
🥶 Kylan när 𝗩𝗶𝗸𝘁𝗼𝗿 𝗖𝗹𝗮𝗲𝘀𝘀𝗼𝗻 skjuter hem gruppsegern i 93:e minuten.#EURO2020 | #SWE pic.twitter.com/fe4pH7gXo1

— Svensk Fotboll (@svenskfotboll) June 24, 2021
Sweden are about to face Ukraine in their Round of 16 game and would be pretty confident considering how they topped their group. Their backline has been performing really well as they have only conceded 2 goals so far in Euro 2020. Keeping Spain at bay is not an easy task, but this side did as they got away with a 0-0 draw in their opening game.
Their front line is also looking exciting with a few youngsters trying to make their mark on the international stage. We feel that Ukraine would struggle against this Swedish outfit and are just not up for it, hence Sweden will be the last team to qualify for the Quarter Finals of Euro 2020.