A fairy tale for the ages. What started off with a 3-0 win in a half full stadium against Turkey in the European Championship Qualifiers on 9th September 2014, culminated with a 2-1 win in the Round of 16 over England on 27th June 2016. Even though Iceland went on to lose the Quarterfinal against the eventual runners up, France, the win over England shook the entire footballing world, thanks to their energy and resilience despite their underdog status.
Lets do this #sexyrurik pic.twitter.com/n7EcLzsRRO

— Kari Arnason (@karibestmeister) June 9, 2018
Now in 2021, nearly 5 years after that resounding win against England, we look back at the 'Vikings' that won the hearts of the enchanted neutrals of the beautiful game and how they fared in their afterlife.
Training at the national stadium in Yerevan ahead of our @FIFAWorldCup qualifier vs @OfficialArmFF on Sunday. Feels a bit like home … 🙂 pic.twitter.com/E2lUEBN8wS

— Knattspyrnusambandið (@footballiceland) March 27, 2021
GK – HANNES ÞÓR HALLDÓRSSON
Middle-named Thor (anglicised), Halldórsson was literally unbeatable after that early penalty conceded and played a huge part in the win. After the Euros, the part-time filmmaker had his big move of his career to Azerbaijani champions Qarabag in 2018. Even though he only featured 8 times for the club, Halldórsson made appeared in Champions League qualifying stages and Europa League group stages. Presently, he is back in Iceland playing for Valur alongside his passion for filmmaking.
Hannes Þór Halldórsson saves the penalty from Messi!!!#fyririsland pic.twitter.com/JaD2GYW92h

— Knattspyrnusambandið (@footballiceland) June 16, 2018
RB – BIRKIR SÆVARSSON
Known for his heroics in keeping Cristiano Ronaldo and Raheem Sterling at bay in the group stages and round of 16 respectively, the marauding right-back stayed at Swedish club Hammarby until 2017 after which he moved back to his first club Valur in 2018. He was famously seen in his native country working in a salt packing factory in 2018 prior to their World Cup campaign to Russia.
👑 Athlete – @BirkirSaevars
⚽️ Shirt – @footballiceland
💸 Lottery Ticket – 1000kr ISK
❤️ All donations will go to: BUGL
🕖 Lottery Draft : 19:00 20. May ! Mondayhttps://t.co/g7ElwwyEep @valursport @Valurfotbolti @KHlidarendi pic.twitter.com/SAZB9LJtKa

— CharityShirts.is (@CharityshirtsIs) May 7, 2019
CB – KÁRI ÁRNASON
The assister for their equaliser, Árnason was somewhat a nomad his whole career and that was seen in the Euros afterlife as he moved to 4 clubs in 5 years. This period included a high-profile return to Scottish side Aberdeen in 2017 which lasted only a year, reemphasizing the nomadic nature of his career. These days, Árnason is plying his trade for Icelandic club Víkingur, whom he joined in 2019.
He's back! 😀#StandFree pic.twitter.com/nwFxQ5Kt2Q

— Aberdeen FC (@AberdeenFC) July 14, 2017
CB – RAGNAR SIGURÐSSON
The lesser known Sigurðsson, Ragnar was one of the highlight performers in that Iceland squad, forging a near-telepathic partnership with Kári Árnason in the heart of the defence which paid dividends at the other ends of the pitch, as they combined for the equaliser against England. Sigurðsson, who was linked with big names such as Liverpool after the Euros, eventually moved to Fulham in 2016. The move failed to materialise though, and Sigurðsson returned back to Russia in 2018 and presently settled down in Ukraine, signing for Rukh Lviv in the winter of 2021.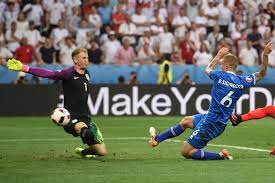 LB – ARI KÚLASON
Creative playmaker turned left-back, Kúlason was one of the mainstays in Iceland's whole campaign from qualifiers to the knockout stages. The defender has been a quiet customer in terms of changing clubs compared to the others as he had only moved twice since his appearances in the Euros, once in 2016, from Danish side OB to Belgian side Lokeren and again in 2019, to KV Oostende and has stayed there since.
RM – JÓHANN GUÐMUNDSSON
Iceland's flying winger came into the Euros as the leading assister in the 2015-16 season of Championship even though getting relegated with Charlton Athletic. He was believed to be too good for relegation and that in addition to his fine performances in France helped him secure a move to Burnley after the Euros, where he has been an important figure the last 5 years of Burnley's stay in the Premier League.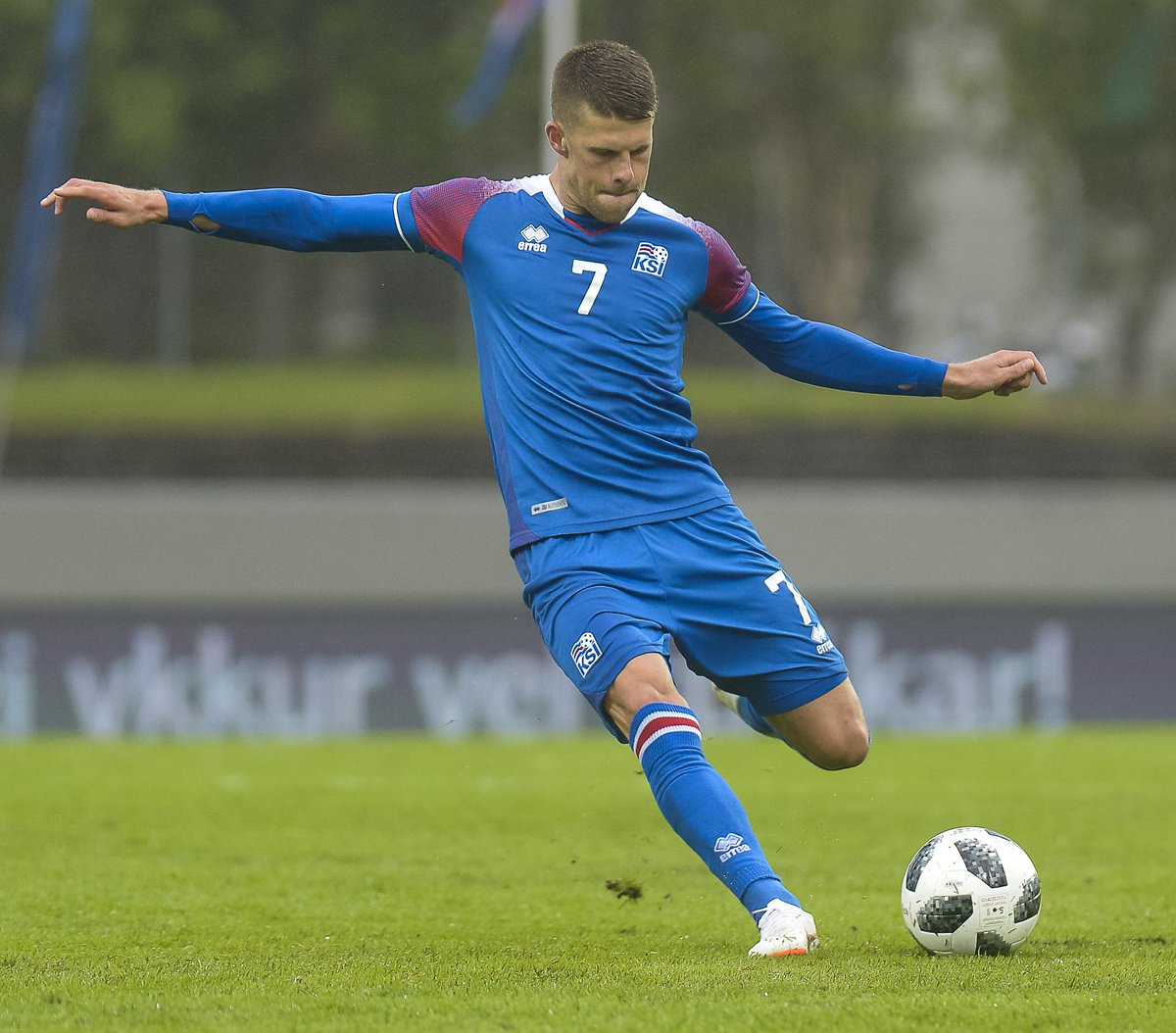 CM – GYLFI SIGURÐSSON
Another anglicised Thor, Gylfi, the creator-in-chief in the Euros, was and still is the face Iceland football as a whole and was instrumental in their run to the knockout stages. But at club level, Sigurðsson's career has had mixed fortunes in the past years. Following his big money move of £40m from Swansea to Everton in 2017, Sigurðsson, apart from the 2018-19 season where he was the star of the side, did not make any huge impact for Everton and with the arrival of James Rodríguez from Real Madrid, his playing time might start to reduce even more.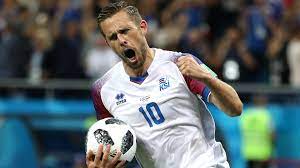 CM – ARON GUNNARSSON
The other creator-in-chief (from less glamorous places on the pitch) in the squad, Gunnarsson's long throws were ironically developed when he was at Cardiff City, primarily in the Championship and eventually, those long throw-ins came back to have their say in the historic win over England. Captain of the national side, Gunnarsson had received offers from various other clubs in the Championship but he remained at Cardiff until the end of 2019 when the club chose not to resign his contract. Since then, Gunnarsson has joined Qatari side Al-Arabi SC, in the Qatar Stars League.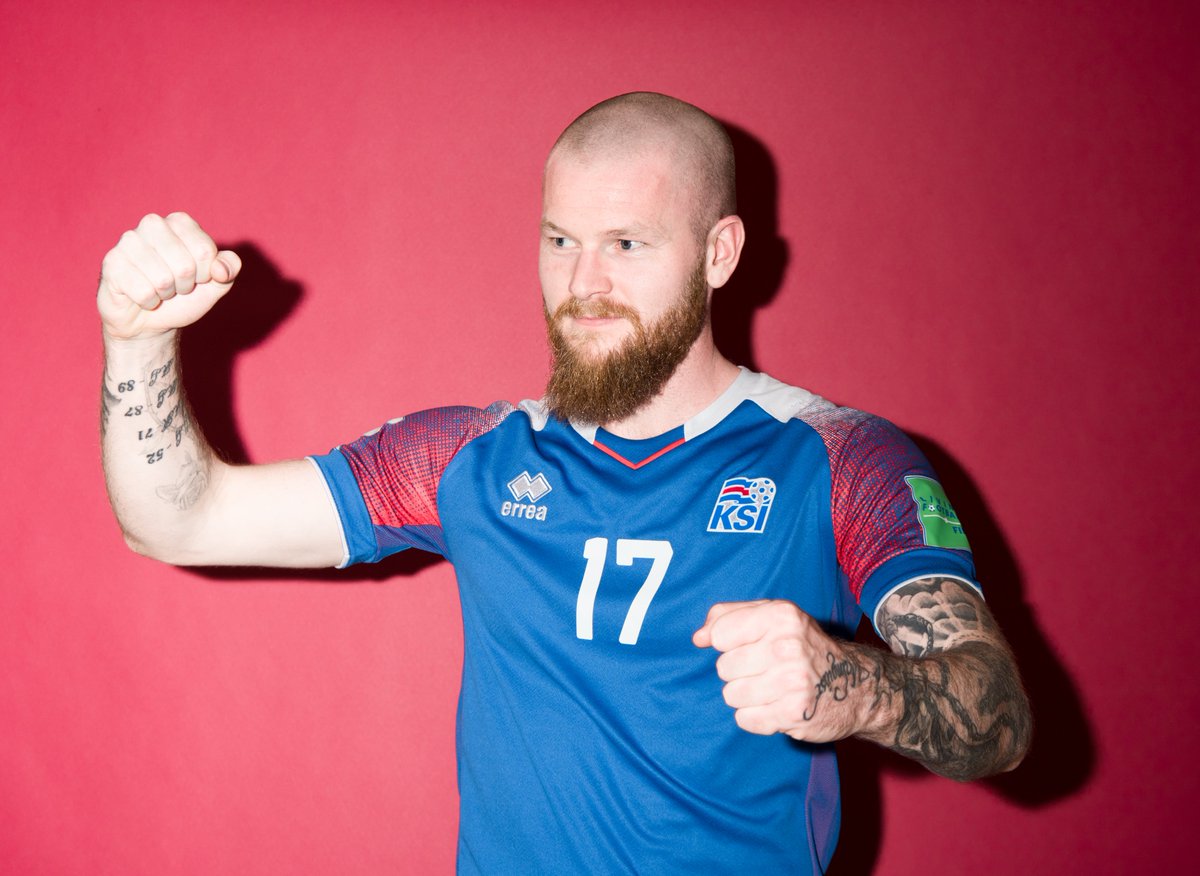 LM – BIRKIR BJARNASON
Joint-top scorer for Iceland in the Euros, Bjarnason moved from Swiss club FC Basel to English giants Aston Villa, back when they were in the Championship, in January 2017. The midfielder was instrumental in helping Villa achieve promotion to the Premier League after which he returned to Italy to join Lombardy-based club Brescia in Serie B.
Birkir Bjarnason is the latest player to withdraw from the @footballiceland squad due to injury, ahead of the @UEFAEURO match vs @BelRedDevils #fyririsland pic.twitter.com/1TmtjutAw9

— Knattspyrnusambandið (@footballiceland) November 14, 2018
CF – KOLBEINN SIGÞÓRSSON
The man with the winning goal against England, Sigþórsson faced what any footballer does not want to in his career, a long-term injury which sidelined him for 18 months. And that too, it was right after the Euros had finished which made him play barely any games for Nantes, his then employers. He then moved to Swedish club AIK in 2019 where he was able to play quite a few games but was not able to realise the enormous potential that was shown in the early stages of his career at AZ and Ajax.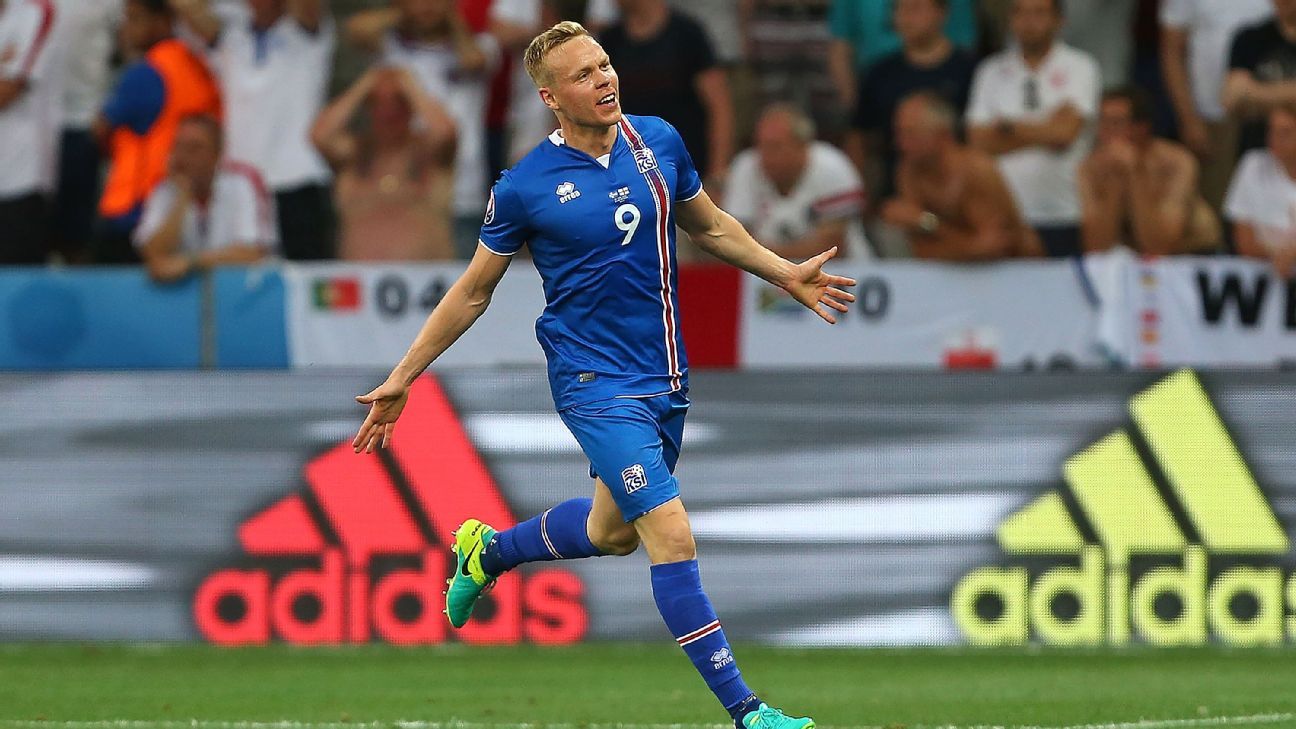 CF – JÓN BÖÐVARSSON
Another one of the quieter players in the squad, Böðvarsson made his presence felt at key moments of Iceland's run in the Euros. The forward made his big move to English club Wolverhampton Wanderers where he fared only for one season before making a move to fellow Championship side Reading. After two relatively successful seasons, he moved clubs, once again in the Championship, this time to Millwall, where he has stayed since.
✍️ SIGNED! Forward Jón Daði Böðvarsson has completed a move to the Madejski, signing a 3-year deal @ReadingFC –https://t.co/Jnk1rChDh8 🇮🇸 pic.twitter.com/5xG0gy1nnt

— Reading FC (@ReadingFC) July 14, 2017
Everyone of the starting eleven that played against England in 2016 went on to make the 23-man squad for Iceland's maiden World Cup in Russia 2018, which unfortunately did not turn out to be as successful as the 2016 Euros as they crashed out in the group stages even though they held a star-studded Argentina to 1-1 draw in the opening fixture. 8 out of the 11 that started against England featured from the start against Argentina.
Even though Iceland's fairy tale ended prematurely in the quarterfinals against France, the memories are forever etched in the hearts of a football fan and as the commentator from Iceland, Guðmundur Benediktsson said "We're never going home! Just look at this! Such things have never been seen! I can't believe my own eyes! This is … Never wake me up! Never wake me up from this insane dream!"
And if you cannot love something like that, maybe sport at its most unpredictable, emotionally charged essence is not for you.