Spain has been one of the most disappointing teams in the Euro 2020 group stages thus far and has been a shadow of La Roja's fabled "golden generation. With two successive draws in two matches against considerable inferior opponents, Luis Enrique's men have lacked the panache that Spanish football was once renowned for.
A number of managerial loopholes, as well as events that have been a kick in the back for Spain, have led to the discussion that they are in a hole if things aren't done correctly moving ahead.
MONTHS OF CRITICISM AND BLOWS
There had been a lot of noise, and a lot of criticism, surrounding Spain in the run-up to and during Euro 2020. Some questionable management decisions that were strongly condemned, as well as some knocks before the tournament, have severely sapped the "Tiki-Taka-Esque" spirit out of the Spanish players and staff.  
First, it was the exclusion of captain Sergio Ramos, as well as the like of Iago Aspas, Sergio Canales, Nacho, or Jesus Navas. Erik Garcia, Pablo Sarabia, and Adama Traore were called up instead, despite not having the same experience as the aforementioned players or having had poor seasons.
https://twitter.com/FootTheBall/status/1396774027545354240
Spain, without a doubt, doesn't lack talent, but the exclusion of several veterans of the team has resulted in a lack of voice in the dressing room. Of course, players like Busquets, Alba, and Koke are highly decorated veterans of the game who are also excellent leaders, but no one comes close to what El Capitano, Sergio Ramos, brings to the table in terms of leadership. 
Nonetheless, Luis Enrique valued the profiles that suited his methods and assembled a group of players with quality though little international experience, which has been problematic for Spain thus far.  
Then followed another blow. Sergio Busquets tested positive for COVID and Diego Llorente was a false positive. Players were isolated, a backup squad was formed for their last friendly matchup against Lithuania and it wasn't until two days before their Euro 2020 opener against Sweden that the full group (bar Busquets) could train together again.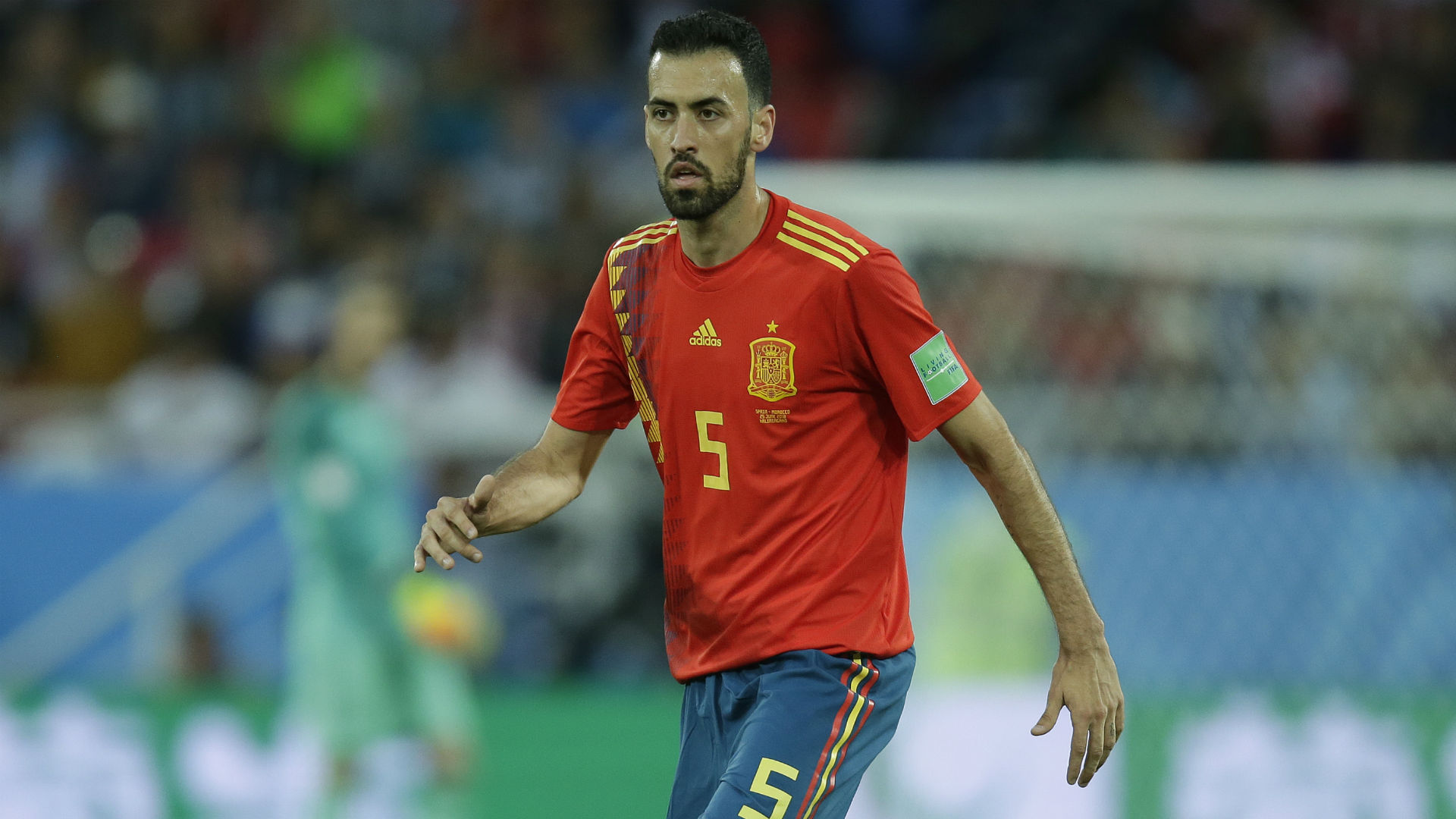 This was not an ideal situation for any side, and as a result, Spain's optimism has gradually faded. 
TACTICS NOT EXECUTED TO PERFECTION
With the most fervent belief in an ideology, Spain has been a little hazy on how to carry it out perfectly. For years, La Roja has bleed possession and positional play football, with the apex of that ideology's domination being between 2008 and 2012. However, the movement and fluidity necessary to execute it flawlessly have been lacking from Luis Enrique's side.
Spain has been a very dismal squad under Luis Enrique. The mental and physical endurance required to be in the right position at the right moment, which is essential for faultless positional play execution, has been lacking in Spain for months and wasn't visible in matches against Sweden and Poland as well.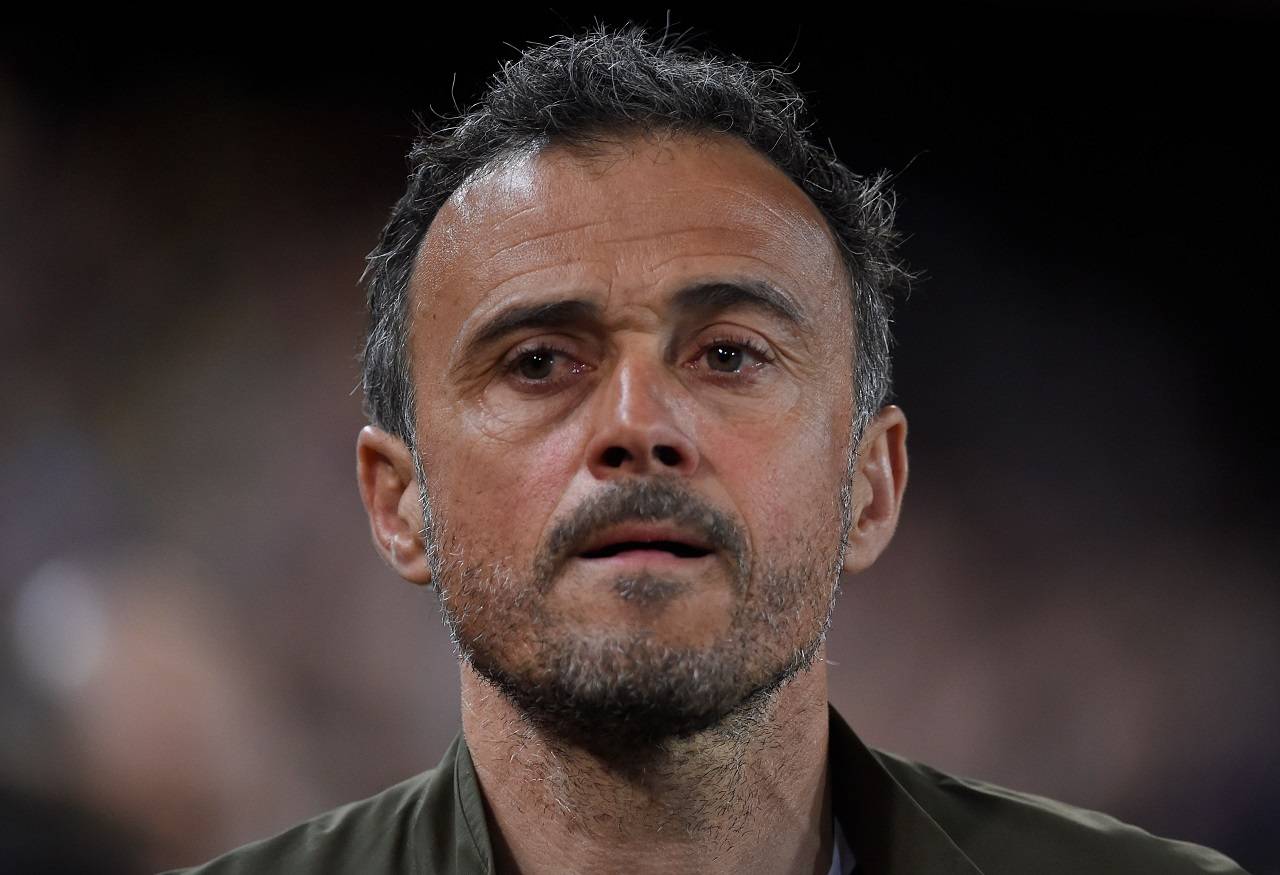 When it comes to positional play, the rule is simple: If you have the ball, make the pitch as big as possible. And how do you make the pitch as big as possible? Optimising space with breadth and depth so that defenders can be more spread out and interior gaps can be formed.
But the issue for Spain has been that the full-backs are the ones offering the width meaning that wingers stay inside and overpack the central zones. As a result, the wingers coming inside decrease the spaces that may be generated with the width. Furthermore, full-backs cannot always provide width since they must be active in defensive responsibilities.
Then there's the drawback that full-backs have less skill to dribble and operate in the final third than natural wingers, making Spain less threatening via the flanks. Given Spain's previous performances, Luis Enrique's tactics have been rather foggy. 
THE OFFENSIVE X-FACTOR AND MIDFIELD BLUNDERS
The biggest problem for Spain has been that they have lacked goals in Euro 2020. An offensive marksman, someone with the powers of David Villa to produce something out of nothing has been the missing piece of the Spanish puzzle. Luis Enrique's side lacks the self-efficiency upfront.
Dani Olmo is the closest to be that guy for Spain, but his recent performances haven't stuck out. He is a gifted player with several attacking tools, but his consistency to receive the ball in static positions from where it is difficult to produce dynamic advantages has been a source of problem for Spain. Olmo was supposed to be La Roja's brain and executioner upfront, but the 23-year-old hasn't delivered 
But, of course, Olmo isn't the only one to blame. La Roja's midfield hasn't been as aggressive and effective as it once was. And it's not the fault of the midfielders. Disagreements have arisen as a result of Luis Enrique's usage of Pedri. The right ecosystem for Pedri will make him shine amongst the future generation. The 18-year-old will always perform any role diligently, but he was asked to receive the ball in front of the opposing midfield rather than behind it, where his strengths lie. 
Misusing of players like Pedri as well as lack of minutes for players like Thiago, and with full-backs stationed on the left rather than a winger in 1v1s, players' roles have become more unnatural under Luis Enrique.  
Spain may have hushed the critics for the time being by qualifying for the Euro 2020 knockout stages in a firing fashion, beating Slovakia, but significant adjustments are required for Spain that will be helpful in the long term.