The Sweden national football team has made its way into its third consecutive international tournament by finishing as runners-up of Group F in the qualification process for this summer's Euro 2020.
The Blue and Yellows finished second only behind Spain in Group F and only ever suffered a loss at the hands of La Roja during its entire run in the qualifying rounds.
The Swedes finished four points above fellow Scandinavian nation Norway as they booked their place at the continental championship this summer.
All this is made more awe-inspiring and monumental by the fact that Sweden are going through a sort of rebuilding/transitional phase when it comes to the players that feature in the first team.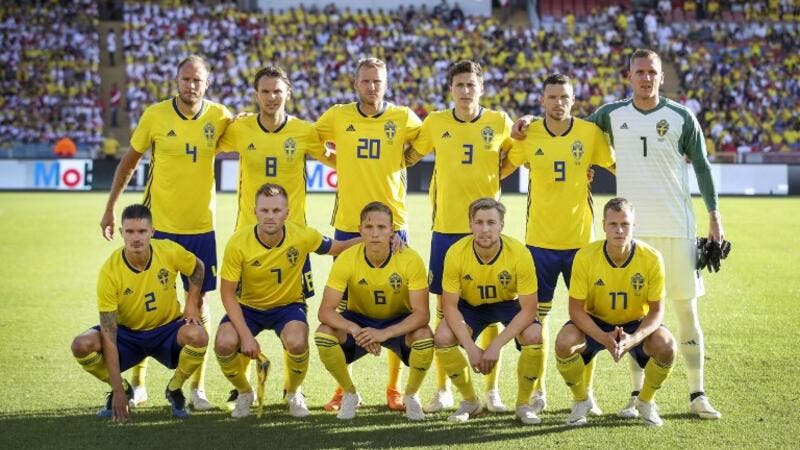 RIGHT MIX OF YOUTH AND EXPERIENCE
Sweden's most obvious strength is their tactical discipline and a watertight defensive organisation. Sweden's manager Andersson has utilised the 4-4-2 formation quite excellently to the Swedes' advantage all throughout their qualifying campaign for UEFA Euro 2020.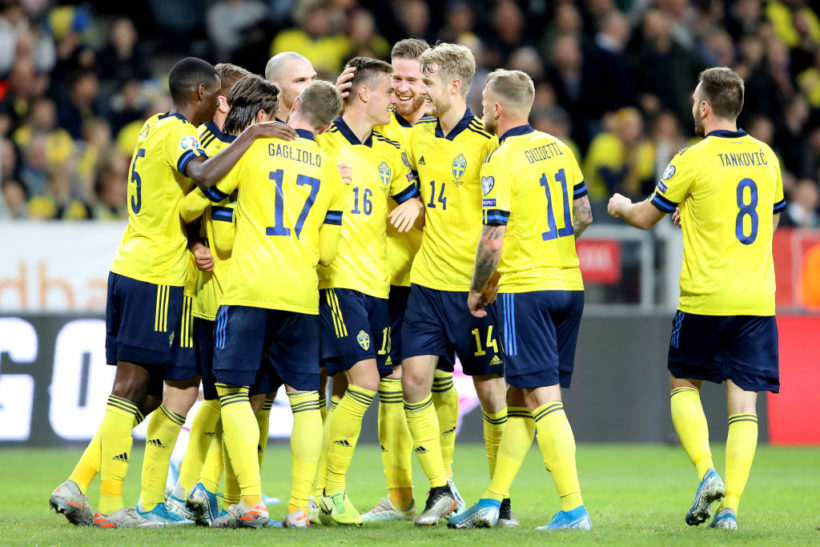 The Blue and Yellows are characteristically involved in a majority of direct build-ups when in possession of the ball and seek to tame the opposition team's attacking threat as soon as possession changes hands.
Given the amount of talent stacked in this Sweden squad, expect them to pose a significant threat to all the other teams in their group at the Euros this summer.
SWEDEN – A FORCE TO BE RECKONED WITH
This Sweden squad is a near-perfect amalgamation of youth and experience when it comes to the composition of its players. From Milan's Zlatan Ibrahimovic to Juventus' Dejan Kulusevski, the Blue and Yellows have amongst their ranks a host of footballing veterans and prodigies.
One such veteran is the centre forward Zlatan Ibrahimovic. The 39-year old recently signed a contract extension with AC Milan that will see the former LA Galaxy player stay at the San Siro until the end of the 2021-22 season.
He had initially decided to hang his boots for his national side after Euro 2016, bidding to solely focus on club football, but has made a remarkable comeback into the squad and will be playing what is most likely his last major international tournament for Sweden.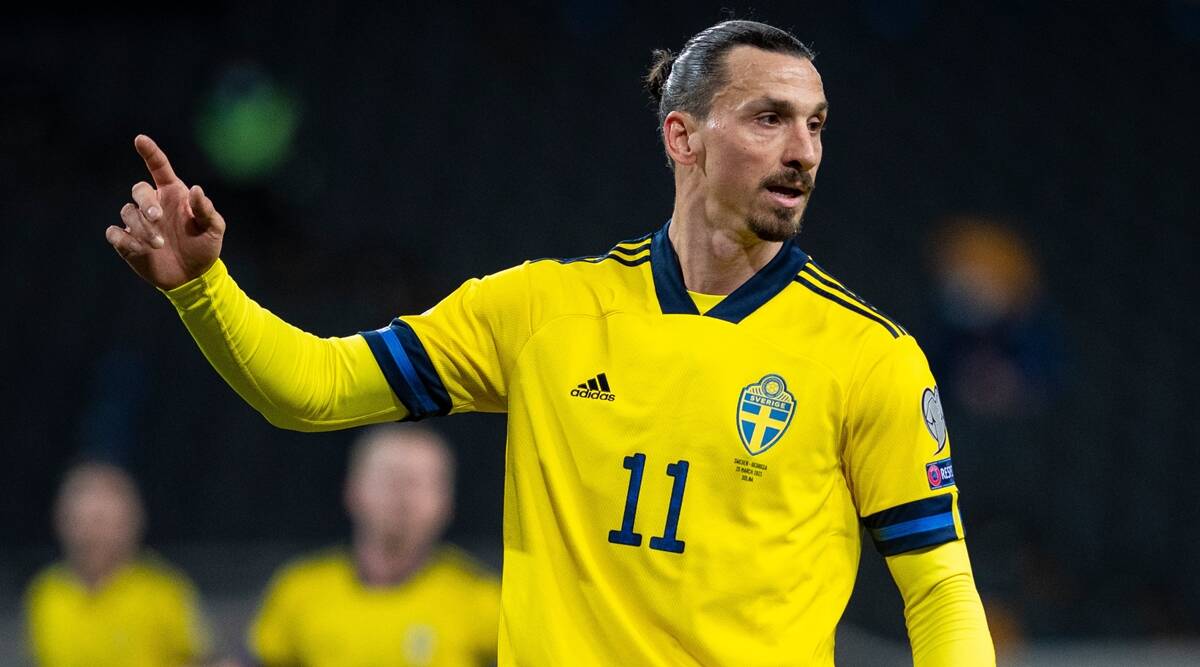 As always he will be pivotal for Sweden if they harbour aspirations of qualifying into the knockout stage from Group C this summer. The Sweden national football team's all-time top scorer will be eyeing to at least make it to the quarter-finals at Euro 2020.
He has until now scored 15 goals for AC Milan in Serie A and his side are at least assured of a Europa League place next season, even though the title race has now effectively ended with fierce rivals Inter Milan securing their first Scudetto in 11 years.
Therefore, Ibrahimovic will be expected to lead from the front at Euro 2020 to secure a respectable second place finish for the Swedes.
EXPECT KULUSEVSKI TO SHINE AT UEFA EURO 2020
On the other hand, Juventus' right winger Dejan Kulusevski will be making his debut at the European Championships this summer, with the 21-year old having made his first international appearance for the Blue and Yellows in November 2019 during the qualifiers for UEFA Euro 2020.
The former Atalanta player has already netted once for his national side and will be looking to add to his goal tally at this summer's European continental tournament. He is a tall, versatile player who is good in the air and is capable of playing in a wide variety of positions.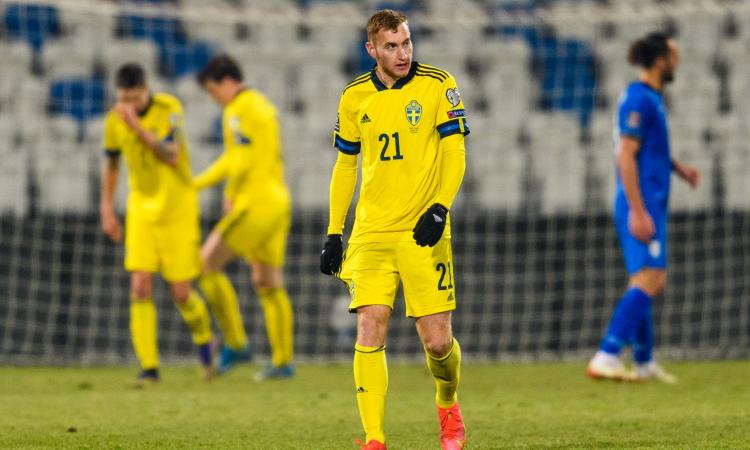 Apart from his usual right winger role, he can be deployed as an attacking midfielder, box-to-box midfielder, left winger and even as an offensive minded central midfielder which is more popularly known as the mezalla (half-winger) role in Italian footballing jargon.
He has scored four goals for Juventus this season in the Italian top-flight and has created one other goal. Almost in half the matches that Juventus have played during 2020-21, he has been on the starting line-up for Andrea Pirlo's team.
All this prepares the fans to expect a significant role that he will be essaying for the Blue and Yellows this summer at the Euros.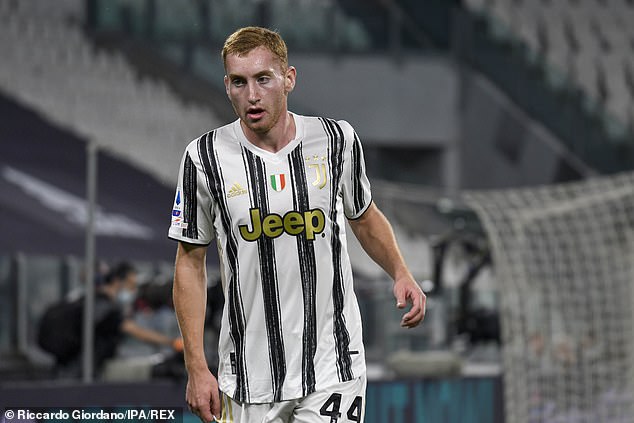 Kulusevski can change his pace at will, he is gifted with a clinical left foot, has a formidable physicality when coming up against opposition defenders and an unceasing work rate off the ball.
He has all the bearings of becoming a future star in Piedmont's capital as well as in the national team set-up of Sweden.
Expect the 21-year old to gradually inherit the mantle from Ibrahimovic, and the moment couldn't have come at a more appropriate time – with the Euros in the offing.
It is time for both Zlatan Ibrahimovic and Dejan Kulusevski to prove their mettle at one of the most prestigious tournaments in the world of football