An international tournament like the Euro, or the World Cup is a prime opportunity for players to play themselves into the wider public consciousness. Watched by millions across the world, these tournaments break all barriers of league and language. 
A team that performs well in these tournaments plays at most 10 matches, but still, the performance in those matches sometimes can have a greater impact on a player's career than a sustained period of excellence with his club side.  Someone like James Rodriguez got his dream move to Real Madrid on the back of a sparkling World Cup campaign in 2014. 
FootTheBall is here to tell you about such players that teams should "Buy Before They Boom". These are the players that are primed for a breakout with glittering performances in the Euro, which is sure to rocket their valuation through the roof. One such player is Teun Koopmeiners. 
WHO IS TEUN KOOPMEINERS?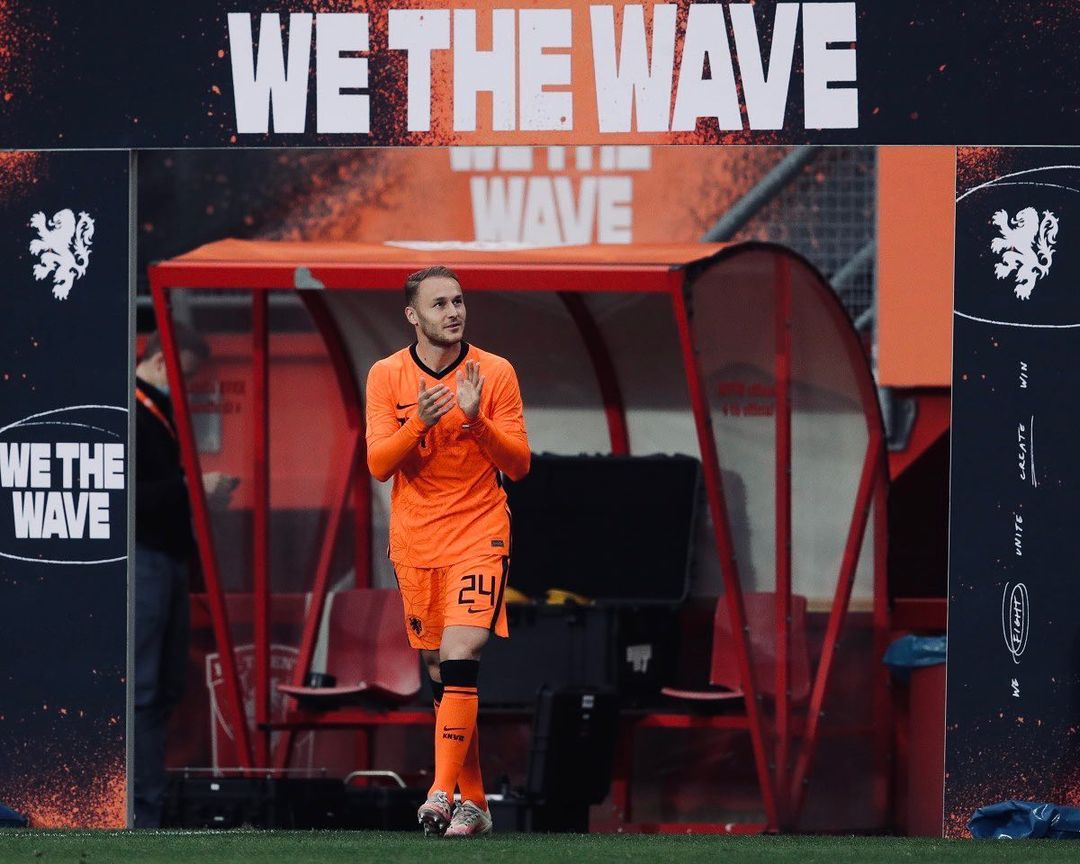 Teun Koopmeiners is a 23-year-old midfield player who plays for, and captains AZ in the Dutch Eredivisie. Koopmeiners is a product of AZ youth academy, joining the club at the age of 11. He progressed through the ranks quickly and made his debut as a Substitute for his club in Oct 2017. 
He made a quick impression in his debut season and was soon a starter in the team, fulfilling a variety of roles, thus showcasing his versatility and adaptability. 
Teun Koopmeiners was given the captain's armband at his boyhood club at the age of just 21. Subsequently, his on-field exploits began matching his leadership qualities. 
In the 2020-21 season, Teun Koopmeiners finished with 15 goals and five assists in the league alone, despite playing in positions further away from goal. This has been the best return of his career so far pointing towards a player that is improving all the time at a rapid pace. 
PLAYER ANALYSIS
Equally comfortable as one half of a midfield pivot in a 4-2-3-1 or as a sole defensive midfielder in a 4-3-3, he can play a variety of roles on the pitch. He has even started some games as the third CB in a formation with three central defenders as well as playing as an outright central midfielder. 
His preferred position is as the slightly withdrawn mid. This is because he has that Lampard-esque knack for arriving at the edge of the box at the right time and taking high percentage shots. 
His 15 goals in the league this season comes from an xG of 11.06, indicating that he has a tendency to convert these shots more often than not. Moreover, an xG of 11 itself is a notable stat for a defensive midfielder.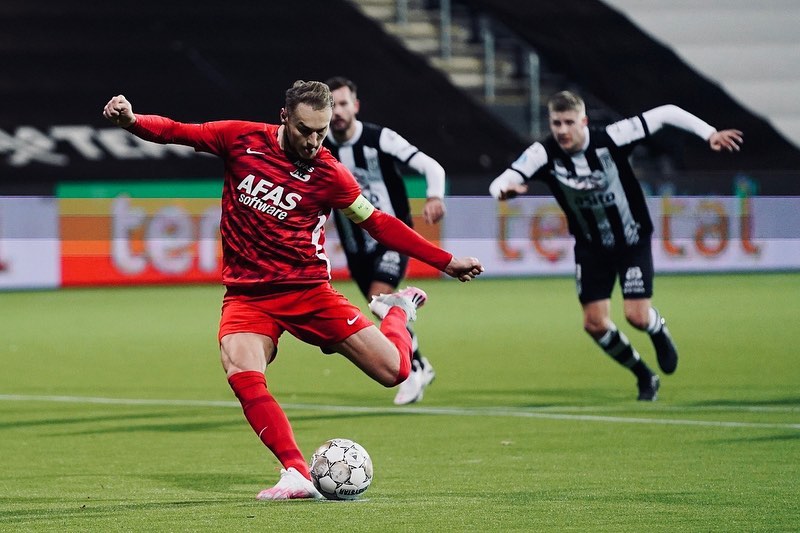 However, where Teun Koopmeiners really shines is in his passing range and overall ability with his feet. Players from Netherlands are always expected to dictate the pace of the game with their ability on the ball and the AZ captain is no different. 
Koopmeiners' ability to break opposition lines with a long ball over the top is probably unparalleled in the Dutch league. He has shown the ability to receive short goal-kicks from the 'keeper and put his attackers through on goal with a simple, accurate ball over the top. Being left-footed is also a distinct advantage for him as it allows him to open his body to access a whole other side of the pitch. He is highly press-resistant with slight body-feints allowing him to evade his marker. 
On the defensive side, which is more important considering his position on the pitch, Teun Koopmeiners rates highly. According to InStat, the defensive midfielder regains possession through a tackle/interception 10.5 times per game, rating higher than world-class operators like Joshua Kimmich and Casemiro, albeit against a lower standard of opposition. He made 84 successful tackles in Eredivisie in the 2020-21 season, a mark that would have put him just behind Aaron Wan-Bissaka's 88 in the PL, arguably the world's best one-on-one tackler. 
He is a threat from set-pieces too. With five goals from set-pieces, he led the way in Eredivisie.
One caveat that can be attached to him is his ability to transition his performances from the Dutch league to Europe's top five leagues. Also, he is not especially quick in a foot race which could be a hindrance for him against pacy attackers. He tries to compensate for it with positioning and interceptions and is more than capable of doing so. 
BOOMING FACTOR
Dutch League, as a market for prospective buyers, has always been a hit-and-miss league. For every Ruud van Nistelrooy, who shone at Manchester United, there is a Vincent Janssen, who struggled to convince at Tottenham Hotspur. This is why Euro 2020 could be such a pivotal tournament for Teun Koopmeiners.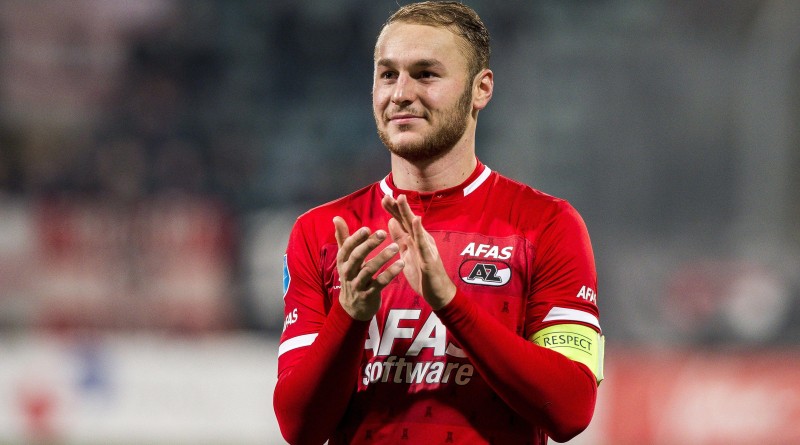 If he carries over his performance from the Eredivisie to the Euro, in front of a wider audience, it could be enough to convince prospective buyers to take a plunge on him. 
Another reason why he is set to explode is his set-piece prowess. Although he might not be the first choice set-piece taker in the squad, nothing sticks in the mind of fans or scouts more than a moment of magic. 
His leadership quality and utmost belief in himself should ensure that he will keep his nerves calm and put in a commanding display at the Euro. The Netherlands have been drawn in a comparatively kind group with no outright tournament heavyweights in it. This should give Teun Koopmeiners ample opportunities to showcase his talent as he could be in for a deep run in the tournament. 
PREDICTION FOR EUROS
Despite his sparkling performance for AZ, Teun Koopmeiners might not be guaranteed to start at the Euros. Esteemed colleagues like Frenkie de Jong, Georginio Wijnaldum are ably supported by emerging talent Ryan Gravenberch, ever underrated Maarten de Roon. 
Still, van de Beek's troubles at Man United this season could mean that Teun Koopmeiners gets more game time than expected. He'll be hoping to leave a mark on the tournament in any which way possible, be it a long-range assist, a rocket free-kick or a determined defensive performance. A competent performance at the Euros combined with otherworldly stats in the domestic season for his club could mean that the phone of Koopmeiners' agent might be ringing non-stop after the Euros. 
IDEAL LANDING SPOT
A left-footed defensive midfielder who can break defences in a deep block, is press-resistant, hard tackler, while being able to drop in as the left-sided CB in a back three. If this description reminds you of Nemanja Matic at the peak of his powers, then the perfect landing spot for Teun Koopmeiners is Manchester United, the team which has Nemanja Matic with waning powers.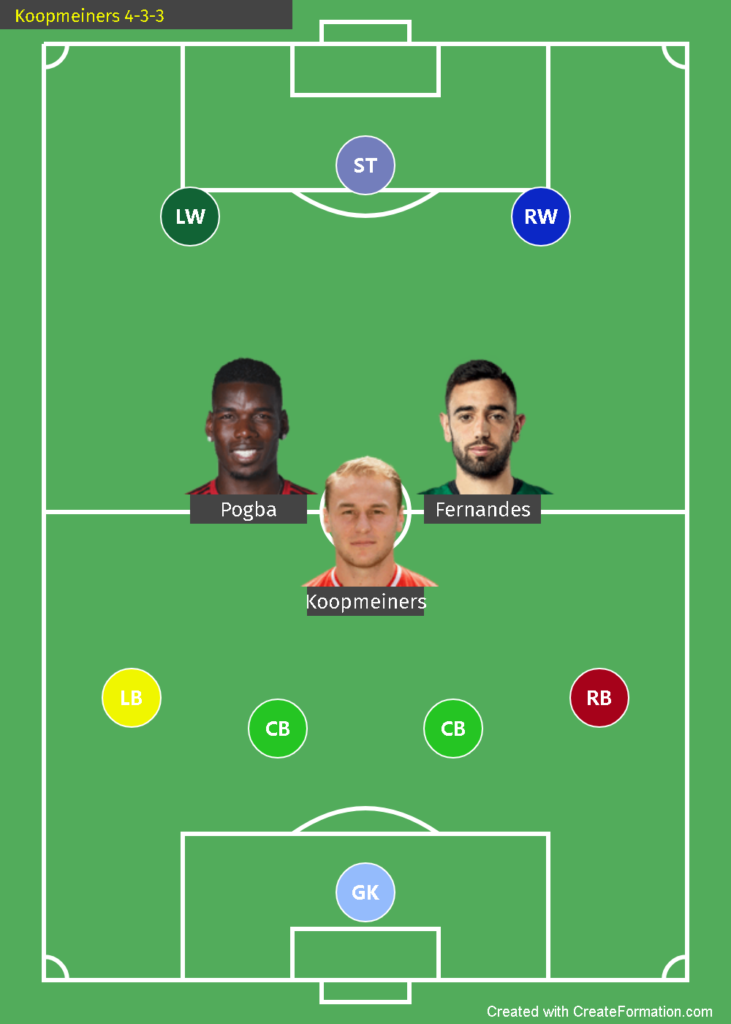 Manchester United have been linked with numerous defensive midfielders who can play the sole holding role in a 4-3-3. This would allow them to play Paul Pogba and Bruno Fernandes as "Free 8s", players who can look to attack the opposition box with creativity and flair. 
Moreover, Teun Koopmeiners is equally as comfortable playing as one of the two holders in a 4-2-3-1. Paired with someone like Fred or Scott McTominay, Koopmeiners can be the deep-lying playmaker or ball carrier while supplementing the energy of his partner.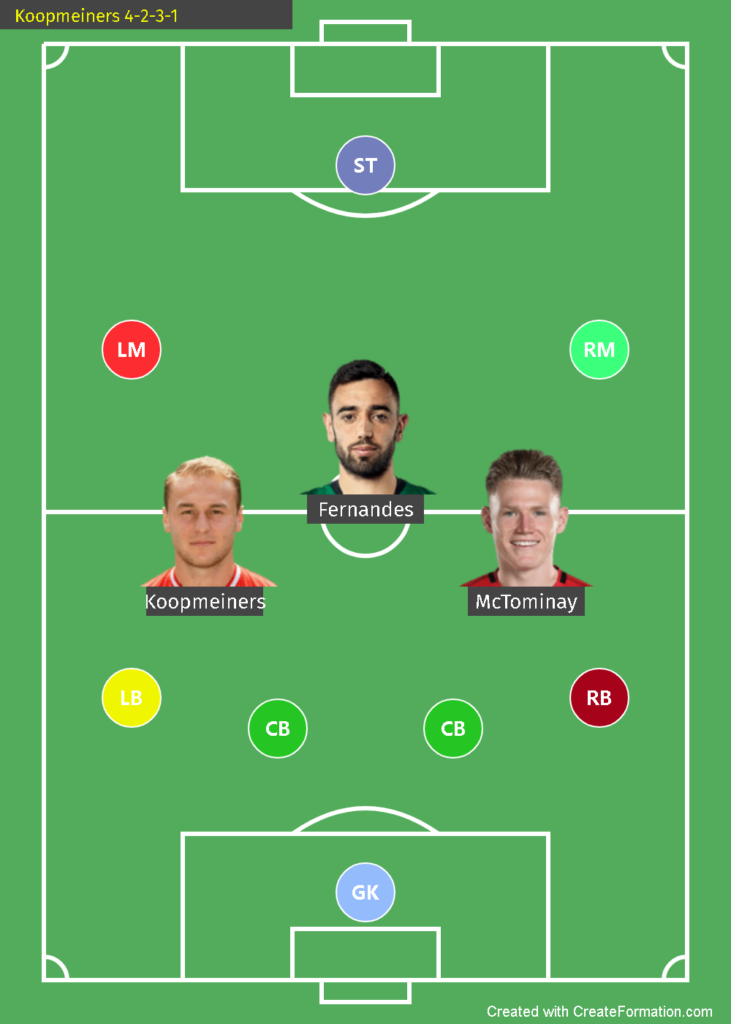 At this moment, Teun Koopmeiners can be a budget buy for a top team in Europe. AS Roma have already been firmly linked with the AZ star with incumbent manager Jose Mourinho eager to link up with him. However, if his star continues to shine at the Euros, prospective buyers can find themselves at the back of some very long lines.