The Covid 19 pandemic has completely messed up the footballing calendar which has been one of the major reasons behind modern day footballers getting injured so often. The tight schedule followed by players makes international games just a lot harder than they used to be.
With the Euros around the corner, let's have a look at how the tournament is going to affect the players physically and what problems the managers are going to face while setting up the squad.
INTERNATIONAL FOOTBALL THE CULPRIT
Back in November during the international break, a lot of players got injured due to physical fatigue which resulted in them missing club football for a month or two. Making up for the three months lost to the global pandemic is visibly taking a toll on their bodies and increasing the number of substitutions from three to five hardly makes any difference.
🏴󠁧󠁢󠁥󠁮󠁧󠁿 Joe Gomez
🏴󠁧󠁢󠁥󠁮󠁧󠁿 Ben Chilwell
🏴󠁧󠁢󠁥󠁮󠁧󠁿 Raheem Sterling
🏴󠁧󠁢󠁳󠁣󠁴󠁿 Andrew Robertson
🇳🇱 Nathan Ake

A number of Premier League players suffering an injury during the international break.

— Squawka News (@SquawkaNews) November 15, 2020
There wasn't any pre-season break after last season, which means the players have been working hard for nearly a year now without taking a break and Euro 2020 is definitely going to make their lives a lot harder. Even the managers are going to have a hard time setting up the team ahead of a game so as to ensure they don't overuse or fatigue any of the players.
It has not even been a week since a long and a hard season ended that the players have been made to play international friendlies ahead of the Euros, during England's game against Austria, Trent Alexander-Arnold walked off the pitch injured in the dying moments of the game. No he wasn't a victim of a horrible tackle, in fact, there was no one around him when he got injured. While he was clearing the ball upfield, his left thigh gave in.
Trent Alexander-Arnold played the whole season for Liverpool but the human body has its limits and the injury before the Euros was almost inevitable. Imagine now that this was only the first game of what is going to be a long month. Wonder how many players will see the same fate as Trent ahead in the tournament. It is a matter of utmost worry for the managers since they might end up losing match winners due to stupid and avoidable injuries like these.
Southgate says @TrentAA has a thigh issue, and that the #ThreeLions' medical team expect to know more in the next 24-to-48 hours.https://t.co/tdTV5DgOnh

— England (@England) June 2, 2021
The match schedules are extremely tight by themselves because of the number of competitions clubs take part in and International football is just making everything ten times harder for the players. We aren't suggesting that International football is not important. UEFA, FIFA and national Football Associations have to keep the well being of the players in mind while setting up the calendar. Multiple times clubs played three games in the same week last season which was completely unethical and inhumane by the higher-ups.
PLAYERS INJURED FOR THE EUROS
We talked about how players might get injured throughout the tournament, but some players didn't even last till the Euros. It is a dream of every footballer to represent their nation at a stage like the Euros but their club duties have already worn their bodies out.
Mason Greenwood, one of the hottest young talents of England wasn't even available for the squad selection due to some underlying injury.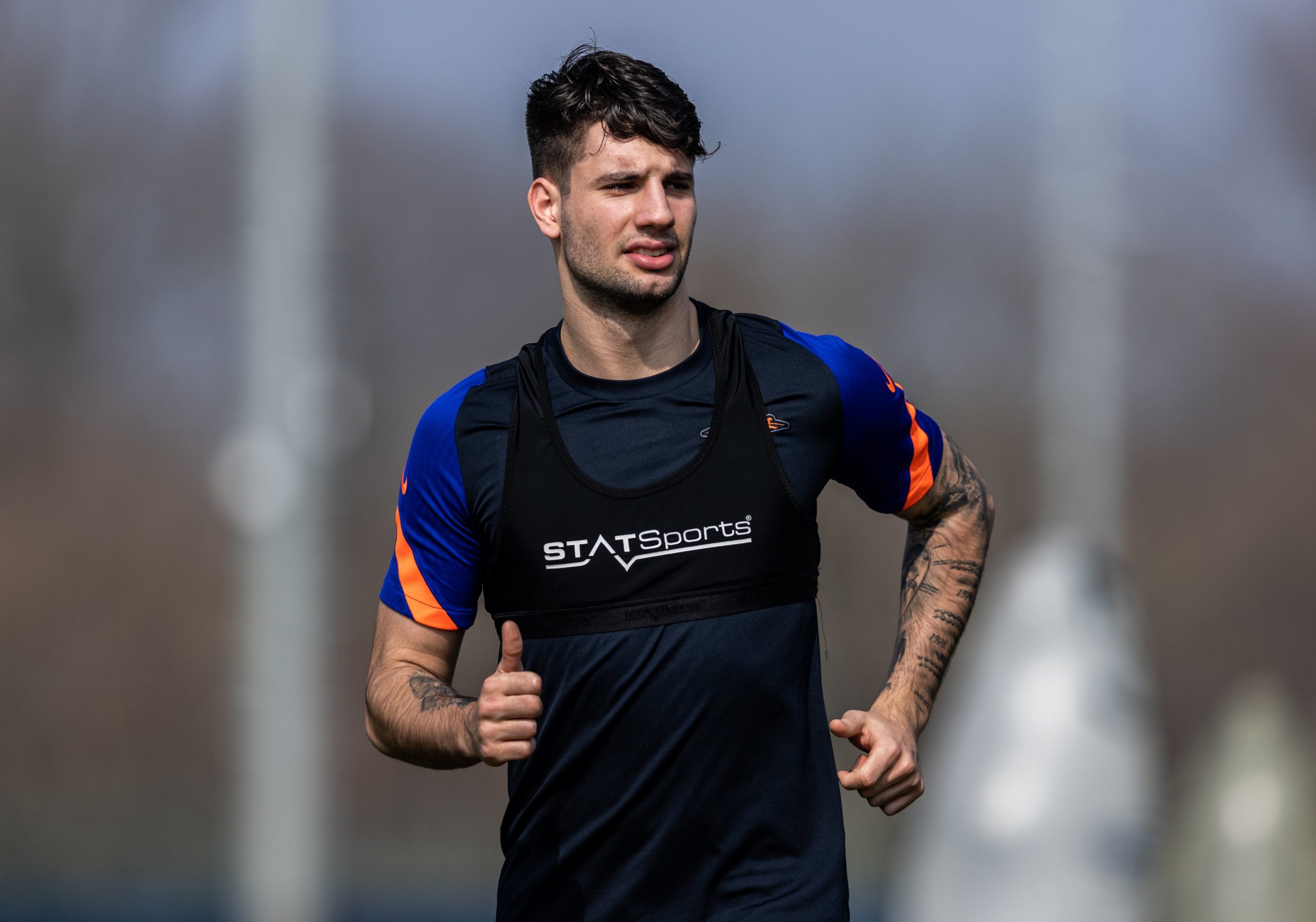 Dominik Szoboszlai is one of Hungary's main players and after getting them to the tournament he can't even make an appearance for them at the Euros.
Both Jordan Henderson and Harry Maguire have been included in England's squad but they still haven't fully recovered from their injuries, imagine if this costs England the title!
Germany's goalkeeper, Marc-Andre ter Stegen is unavailable for the Euros due to a knee injury he suffered during the season for Barcelona.
Harvey Barnes had to stretchered off today after picking up a knee injury, has been confirmed to be out for 6 weeks 🤕

Here's Leicester's injury list:
Wesley Fofana❌
Dennis Praet❌
Wes Morgan ❌
Ayoze Perez❌
James Justin ❌
James Maddison❌
Harvey Barnes❌
Jonny Evans❌ pic.twitter.com/2C4uEiJKfl

— International Champions Cup (@IntChampionsCup) February 28, 2021
Harvey Barnes would have surely been a name in the squad for England had it not been for his knee injury back in April. Virgil van Dijk ruled himself out of contention for Netherlands while Zlatan Ibrahimovic's return for Sweden met a premature end. Marcus Rashford is also going to play at the tournament carrying an injury which has seen him struggle for months now.
Well, this list is incomplete, like Trent Alexander-Arnold, we are sure there are going to be players getting injured left and right throughout the Euros. It is going to be an extremely different Euro tournament this time, one that has never been seen before. It is a challenge for all the teams to get past these hurdles and still turn out to be victorious, but the question is, which team is more up for it?