1.12 billion. This is the viewing figure of the final of World Cup 2018. If the FIFA World Cup is the world's most-watched sports event, then the Euros are not far behind. 
A good month at the Euros could count for much more than a great couple of years in a less prestigious league. The playing field is levelled in such competitions thereby signifying that one who can perform at the biggest stage can perform anywhere. It is a big reason why clubs take such huge gambles on players on the back of a few scintillating performances in Euros, World Cup, Copa America etc. Smart would be those clubs that snap up these players before they hit the big time at such tournaments. 
FootTheBall is here to tell you about such players that teams should "Buy Before They Boom". These are the players that are primed for a breakout with glittering performances at the Euro 2020, which is sure to rocket their valuation through the roof. One such player is Victor Tsygankov.
WHO IS VICTOR TSYGANKOV?
Victor Tsygankov is a 23-year-old wide attacking midfielder who plays for Dynamo Kyiv in Ukraine's premier domestic league, the Ukrainian Premier League (UPL).
Born in Israel, he came to Ukraine as a kid. He has been with Dynamo Kyiv all his career, having first joined their youth ranks. He made his way through the age group football at Kyiv to earn a debut in August 2016, against FC Stal Kamianske.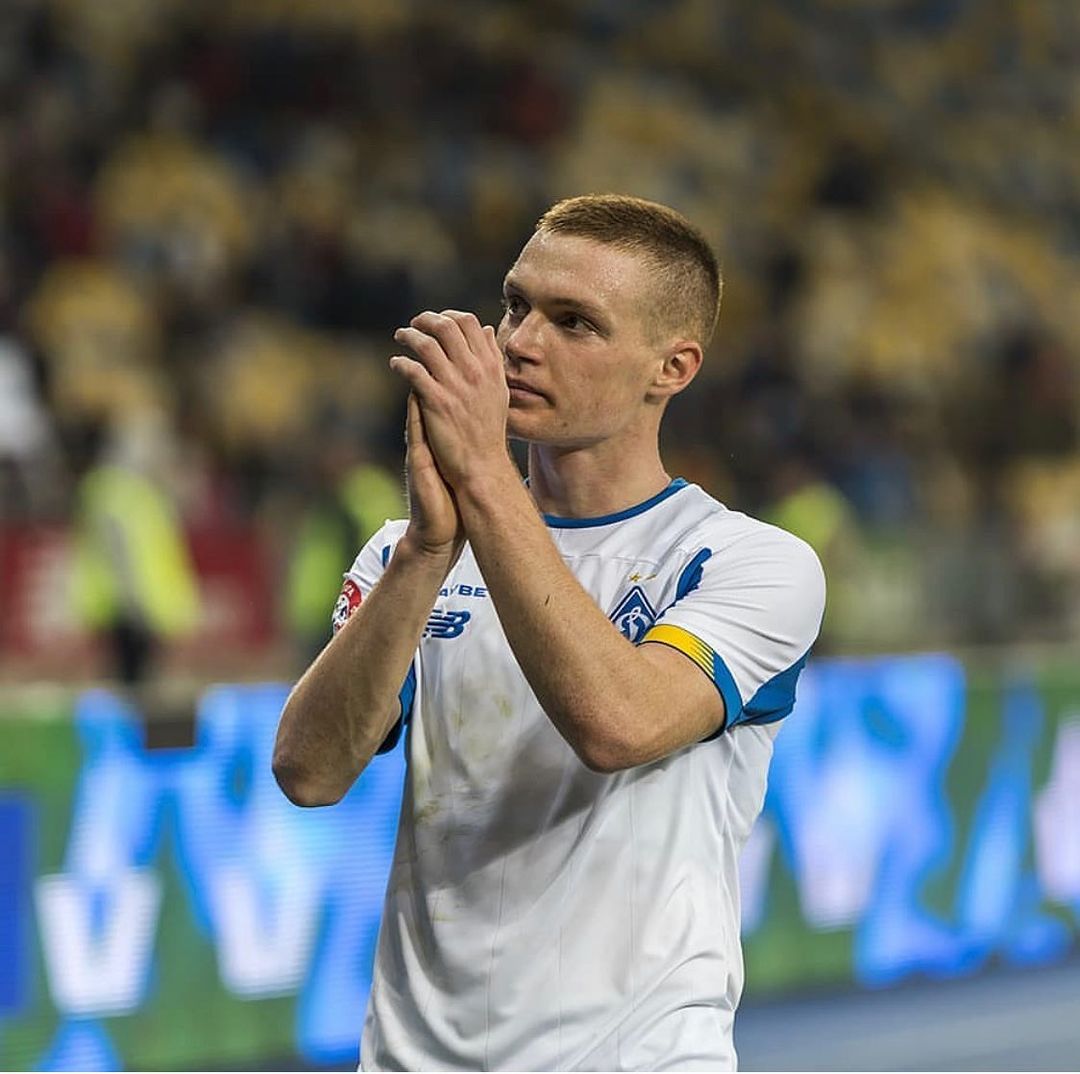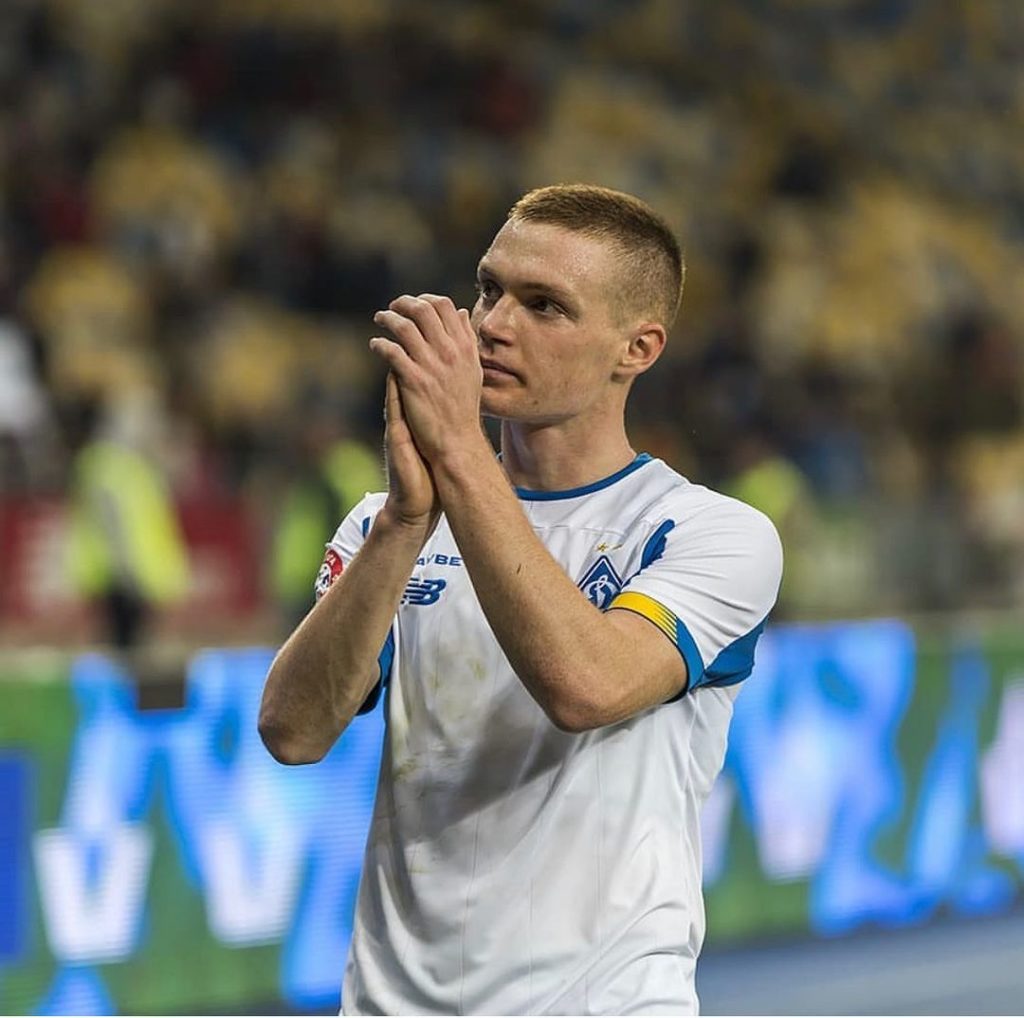 On the international scene, he is already an established international for Ukraine's senior national team. He has earned 25 caps to date, finding the back of the net six times. 
Putting in consistently good performances in the domestic league, as well as impressing sporadically with Ukraine, Tsygankov's numbers have been among the best in the league. In the 2020-21 season, he scored 12 goals while providing eight assists in the league itself, in just 20 games, an average of a goal contribution per game. This season was particularly injury-riddled for him as he played only 60% of the available minutes. His best goal return in a season stands at 18, which came in the 2018-19 season. 
PLAYER ANALYSIS
Victor Tsygankov is another in the new age of versatile forward line players who are comfortable playing across the front line. However, his preferred position is on the right side of the attacking midfield trident, or as an out-and-out right-winger. Here, too, his game is the product of his times as he likes to come inside onto his stronger left foot and shoot instead of maintaining the width of the pitch by hugging the sidelines. 
Considering this style of play, his return of eight assists from 20 appearances is still appreciable, but, there is a caveat attached to this return. Tsygankov is the nominated, premium set-piece taker for Dynamo Kyiv, leading to inflationary chance created, key passes and assist numbers.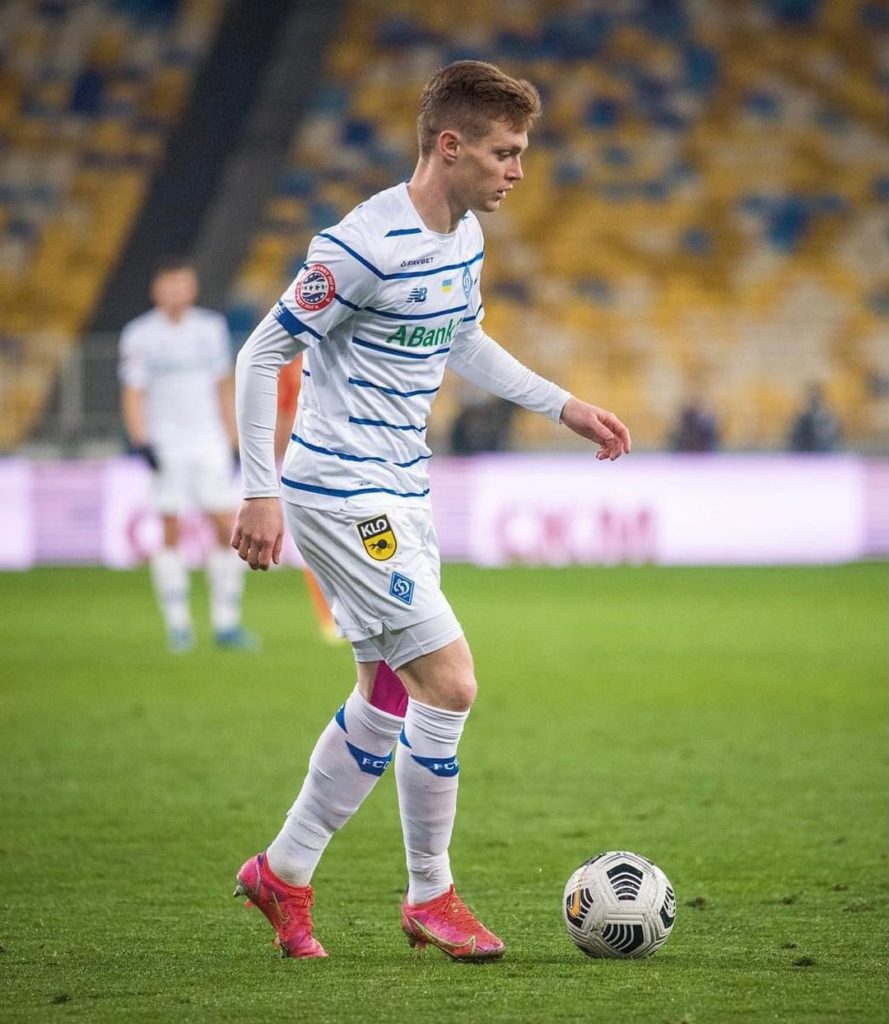 As for his defensive contribution, Tsygankov has not been put in a position where he has to put in more defensive work. Dynamo Kyiv is one of the premier teams in the competition, starting as the favourites in most matches. Still, his work rate playing as a wide attacker might be a prelude to better things. With a bit of tactical drilling on positioning and pressing, he can become a serviceable defensive presence too. 
His tendency to take speculative shots, however, can halt the momentum of attacks sometimes. He tends to take long-range efforts from the right side of the box, often from way outside. Still, his 12 goals in the league this season have come from an xG of 10.63, just over enough to not seem unsustainable, while being quality figures for someone who doesn't play as a striker. 
A pro-comparison can be made with Netherlands' Arjen Robben. Robben was known for his left-footed shots after cutting inside from a wide right position. Victor Tsygankov, similarly, takes the majority of shots from his favoured left foot. Out of 99 shots taken this season, just 11 have come off his right foot. Unless he becomes as fiercely proficient with his left foot as Robben used to be, this is something that opposing teams can plan for and play him out of the game. 
One way that Tsygankov has diversified his game is by becoming comfortable in a variety of positions. He can just as ably play off the left-wing as well as a second striker in some cases. 
In summary, Tsygankov is the archetypal modern wide player who is a "wide player" in name only. He is a constant goal threat from anywhere around the opposition box. His pace and trickery can be a useful weapon in late-game situations as well as to break down deep defences. 
THE BOOM FACTOR
People still remember the volley from outside the box from James Rodriguez in World Cup 2014 which made him the talk of the footballing world. That tournament, for him, culminated in a dream move to Real Madrid. 
Such 'X-Factor' plays remain etched in the minds of the viewers for a long time. Therefore, it is always likely that off-the-cuff attackers, who rely on their instinct, pace and trickery to conjure something out of nothing are most likely to explode at such tournaments. Tsygankov fits such a mould perfectly. 
His incisive running, combined with the penchant for the unexpected, positions him as the ultimate wildcard. 
Another boom factor for him is the league from which he comes. Over the years, the Ukrainian league has given many quality exports to Europe's top five leagues. Players like Fred, Fernandinho, and Willian have all gone on to have great careers after leaving Ukraine. Still, the standard of opposition remains an unknown quantity. This problem is exacerbated for players playing for one of the big teams, as they tend to steamroll lower opposition. This causes scouts to look at plain numbers with some doubt.
Victor Tsygankov looks well placed to placate those doubts. If he can perform against defences of the calibre of the Netherlands, then there should be no doubt about his ability to translate that talent against a higher quality of opposition.
PREDICTIONS FOR EURO 2020
Unlike other upcoming talents, it is a boon for Tsygankov that he is already one of Ukraine's most important players. Along with West Ham United's Andriy Yarmolenko, Ukraine will be looking to leave opposition fullbacks a chastening experience every game.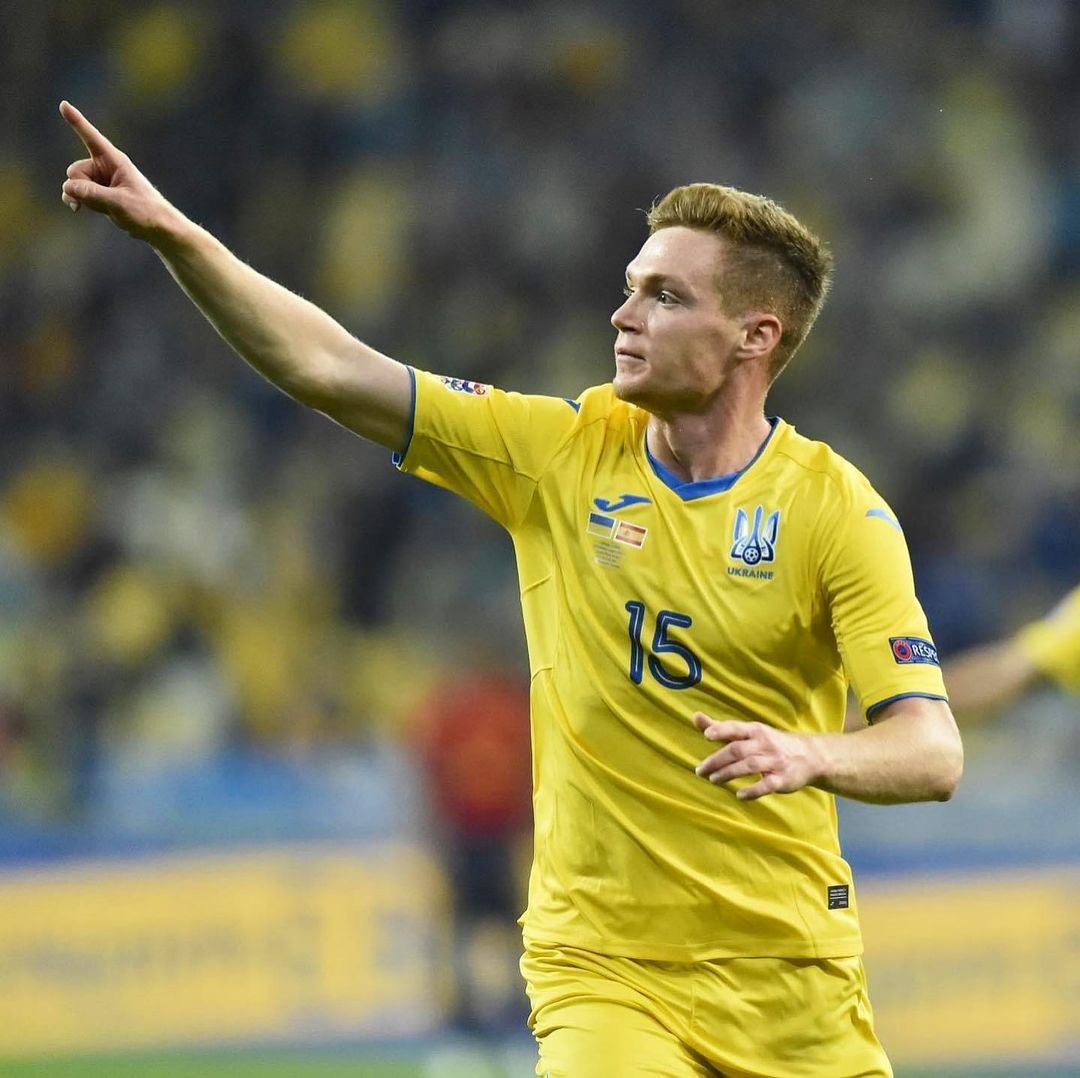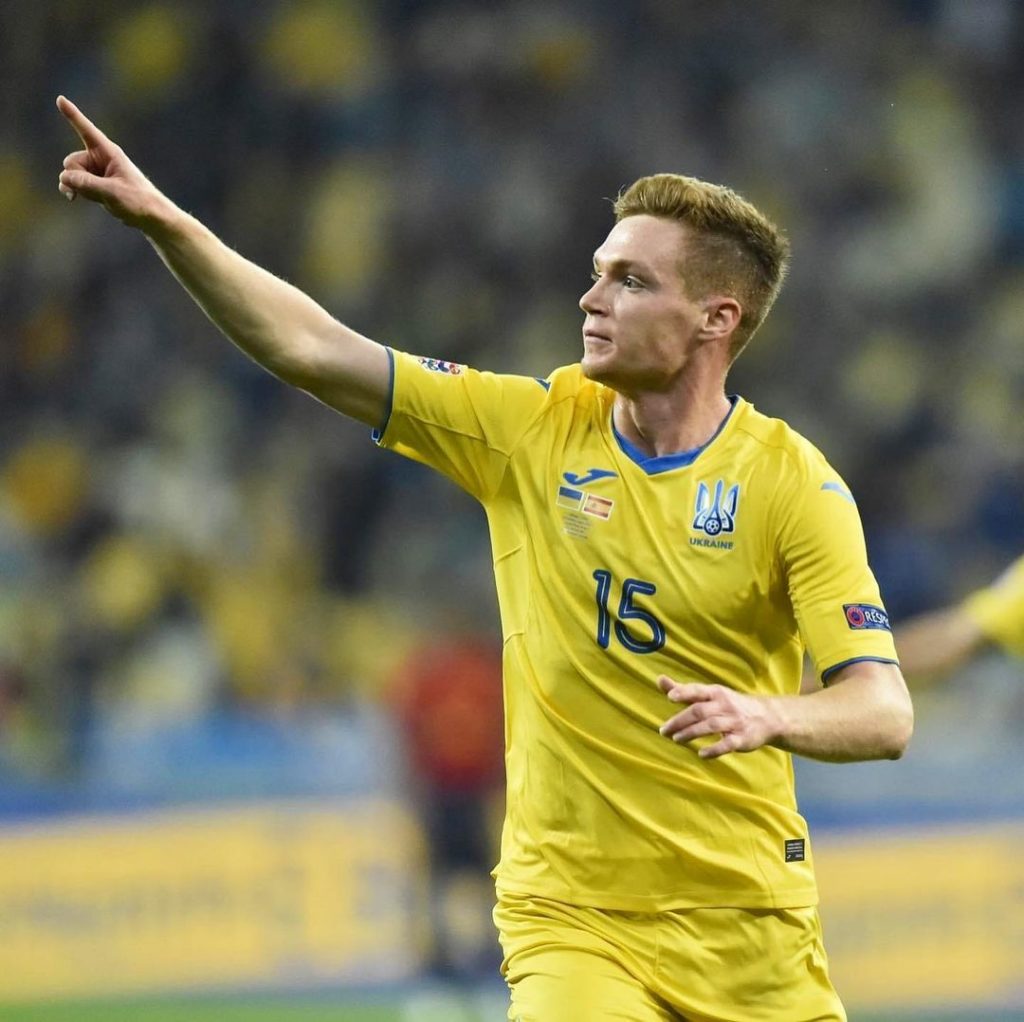 Tsygankov would be looking at games against Netherlands and Austria as markers for his development while being wary of the banana skin that is North Macedonia. Still, not being drawn in a group with one of the presumptive heavyweights could ensure that Ukraine embarks on a deep run in the tournament. This would hand ample opportunities to Victor Tsygankov to showcase his talents and abilities. 
International football is generally not very free-flowing. In such a case, if Tsygankov can decide a game with a moment of magic, a star could be born. 
IDEAL LANDING SPOT
Three world-class attackers, two playing as Inside Forwards, who like to cut in from the flank onto their favoured foot. All three might be coming to the end of their cycle after winning every major trophy at their current club, including an elusive domestic league title. If it was not clear already, the fallen champions of England, Liverpool are the subject of interest here. 
Sadio Mane, Mohammed Salah and Roberto Firmino had become the go-to frontline for manager Jurgen Klopp, as Salah and Mane's eye for the goal was ably complemented by Firmino's selfless work. 
However, this season has shown chinks in that armour. Mane and Firmino looked a shell of themselves while Salah has constantly been fluttering his eyelashes at the likes of Real Madrid and Barcelona. Diogo Jota has already risen to prominence and with the addition of Tsygankov, Liverpool might usher in a new era of attacking tridents.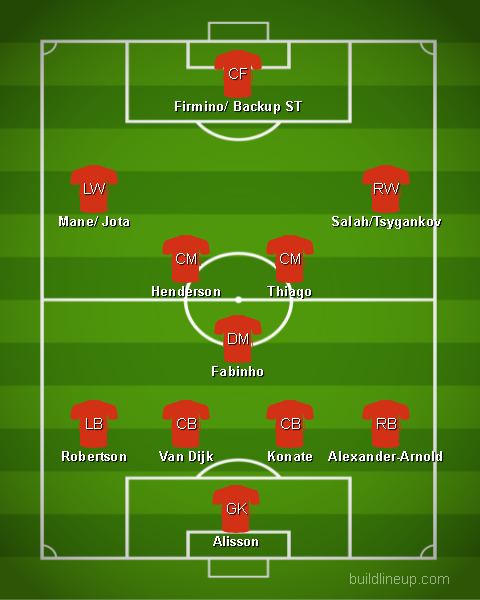 Although Tsygankov would probably not be deemed ready to go straight into Liverpool's first team, he could play the role of a spark plug off the bench. Interestingly, similar arguments were also made for Diogo Jota before he exploded into form for Liverpool, ultimately even managing to make Jurgen Klopp rethink Firmino or Mane's position in the team. 
Even if Victor Tsygankov fails to hit the ground running like Jota, there is still a mercurial talent in him that could be nurtured tactically and technically to eventually rule the Kop. That's the kind of talent Tsygankov possesses. The only question remains- Will a team buy him before he booms?