Identity can be seen at the heart of any high performing team and the accomplishments of international football sides is underlined by a unique way of playing and thinking and for Wales, it was always them being effectively a personified footballing cliché – the spirited underdogs, the brave failures, occasional giant killers. That was until the late Gary Speed took over in 2011.
Although his previous experience as a manager was that of at Sheffield United for four months, where he faced 9 defeats in 18 games. But the faultless professionalism during his playing days and his natural leadership skills were keys to his potential managerial prowess.
WALES UNDER SPEED
Speed took over the reins of the national team from John Toshack, under whom Wales was this uninspired bunch who did nothing much in the international scene. Speed's appointment brought in new sense of life into the camp as well as the whole country who were yearning something from their national side for years.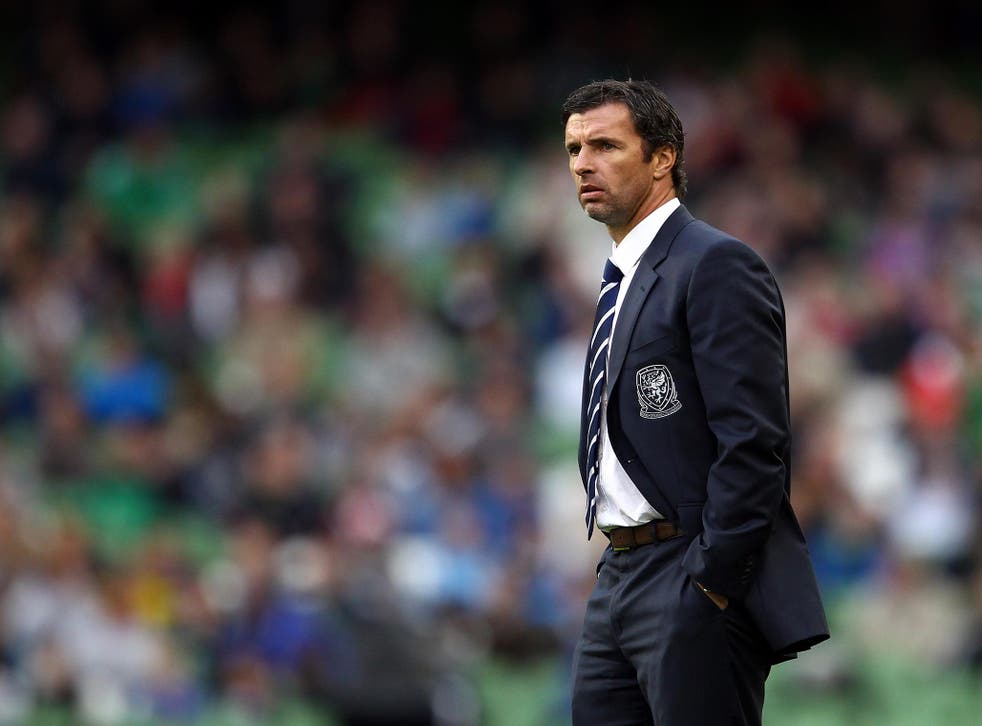 Gary Speed, the man who changed the identity of Wales under his tenure. (Image Courtesy: Daily Mail / Website)
And it was quickly realised by the fans that the new manager wasn't going to hold to the old, cliched labels and rather build a Wales team with an identity of them competing for honours every now and then and qualifying for every major tournament.
While these were big and bold statements, that too coming from a manager who had only four months of prior experience with Sheffield, it became evident that Speed was particularly to international football where he could work with playing who were proud to play for their country.
For that, he needed young, hungry players and he was lucky that a group of youngsters were just getting ready to introduce themselves after their exploits at their respective clubs. And this group's predominant name was Gareth Bale, who was just starting to have him talked about on the global stage after his performances for Tottenham.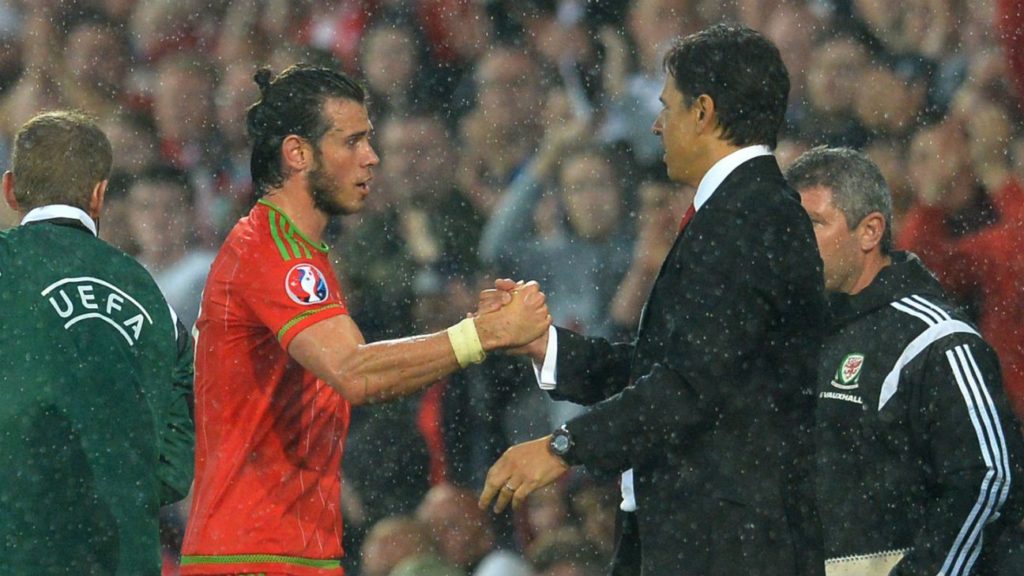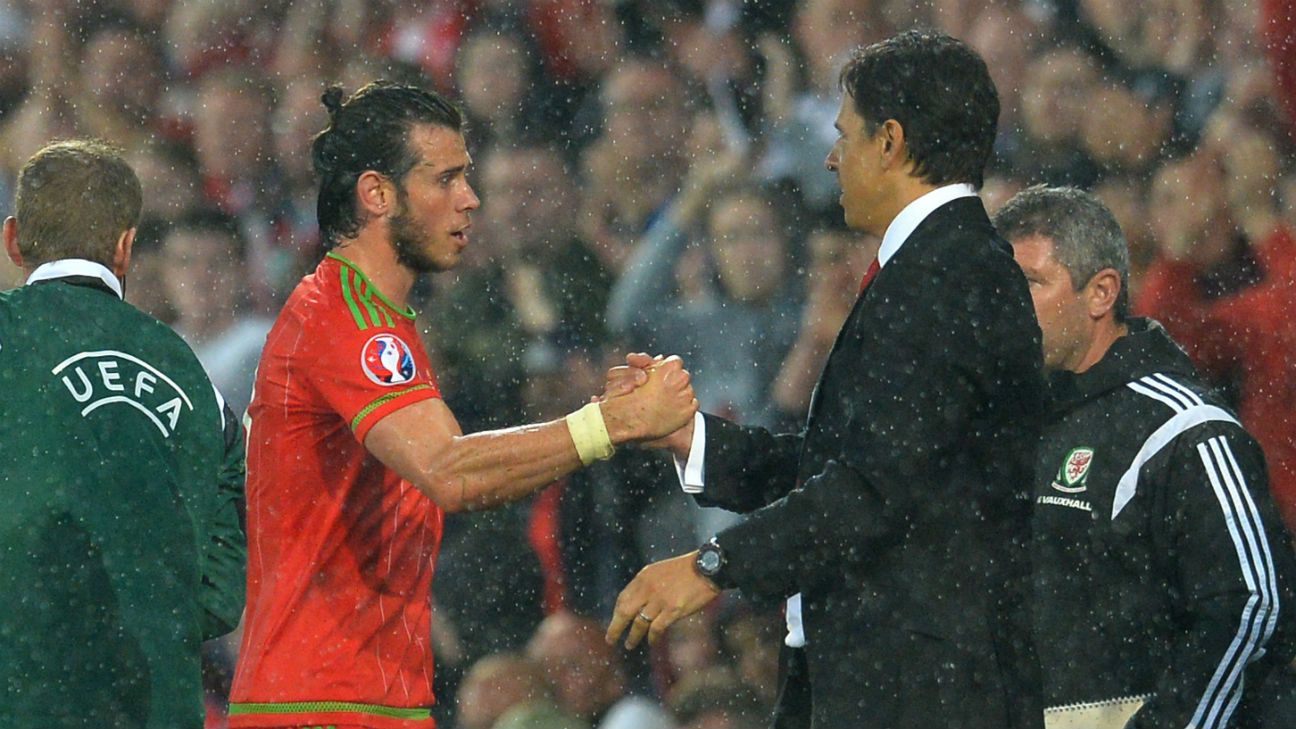 Bale, with Speed after being substituted. (Image Courtesy: ESPN / Website)
Along with Aaron Ramsey and Joe Allen, Bale formed the core of Wales' up and coming team, and everything was starting to click for them, as Speed oversaw his side move from 117th to 45th in the ten games that he managed.
His style saw his team setup in a 4-3-3 with Ramsey and Allen in the midfield and the attack being given the freedom to express themselves. They started off with losses, but by the time Speed's short tenure of ten games ended abruptly, it was just the start that the Welsh fans needed.
The 4-1 win over Norway, which was heralded not only in the national, but also across Europe, was overshadowed just a few days later when Speed was found dead due to apparent suicide at his home. The whole nation was in tragedy, after all the man had showcased such encouragement and excitement but that had quickly turned into crushing grief.
He was replaced by Chris Coleman two months later, but the influence of Speed's passing away was profound during the Euro 2012 and World Cup 2014 qualifying campaigns, where Wales failed to qualify for either.
Coleman made some tactical changes but most of the team was built on Speed's idea of teamwork, cohesion and trust and eventually found solutions in 2016, where Wales not only qualified for the Euros and went till the semi-finals.
After qualifying, Coleman paid tribute to his predecessor by saying, "I will be raising a glass to my good friend Gary Speed, obviously who is no longer with us but always in my thoughts – our thoughts."
And prior to the semi-final, he added, "If you think about Gary Speed, he had 10 games as a manager. He won five and showed great promise as a young manager. He's not just a Welsh but a sporting icon. He could be sitting here where I am, enjoying what we're enjoying. Unfortunately that was taken away. We always remember Speeds."
The man who started it all, Speedo.
FACTORY OF WINGERS
When one talks about wingers from Wales, the first name that comes to the mind is Ryan Giggs. Manchester United's record holder for the most number of appearances, Giggs was the start of the production line of the wingers that were churned out by the system.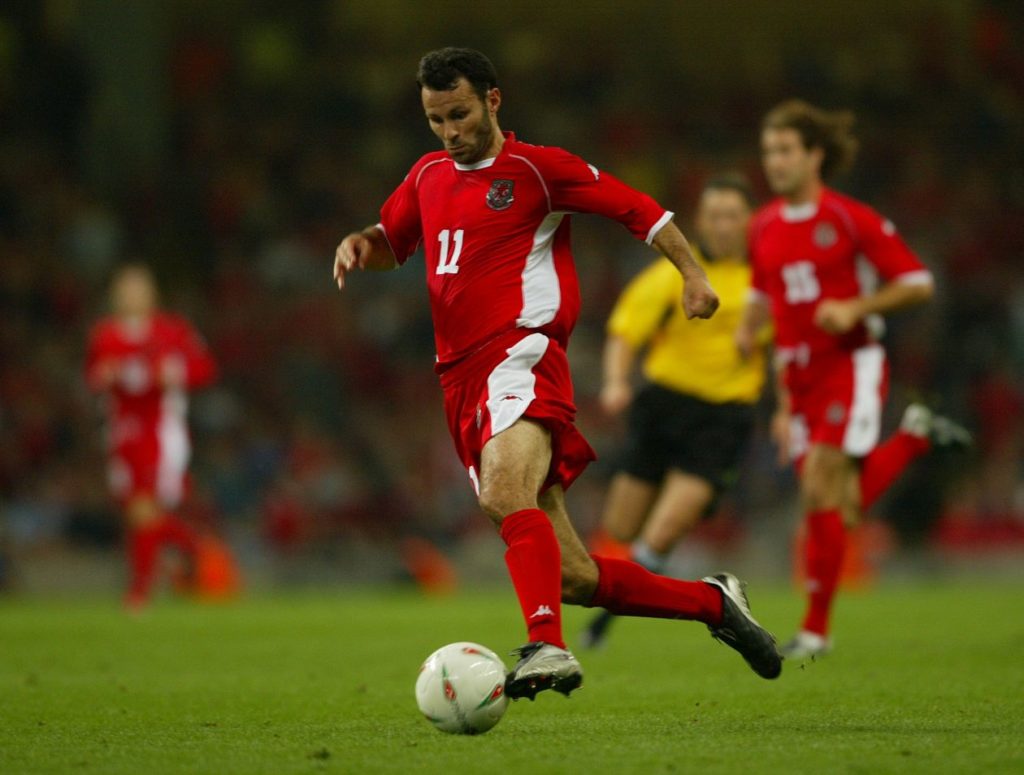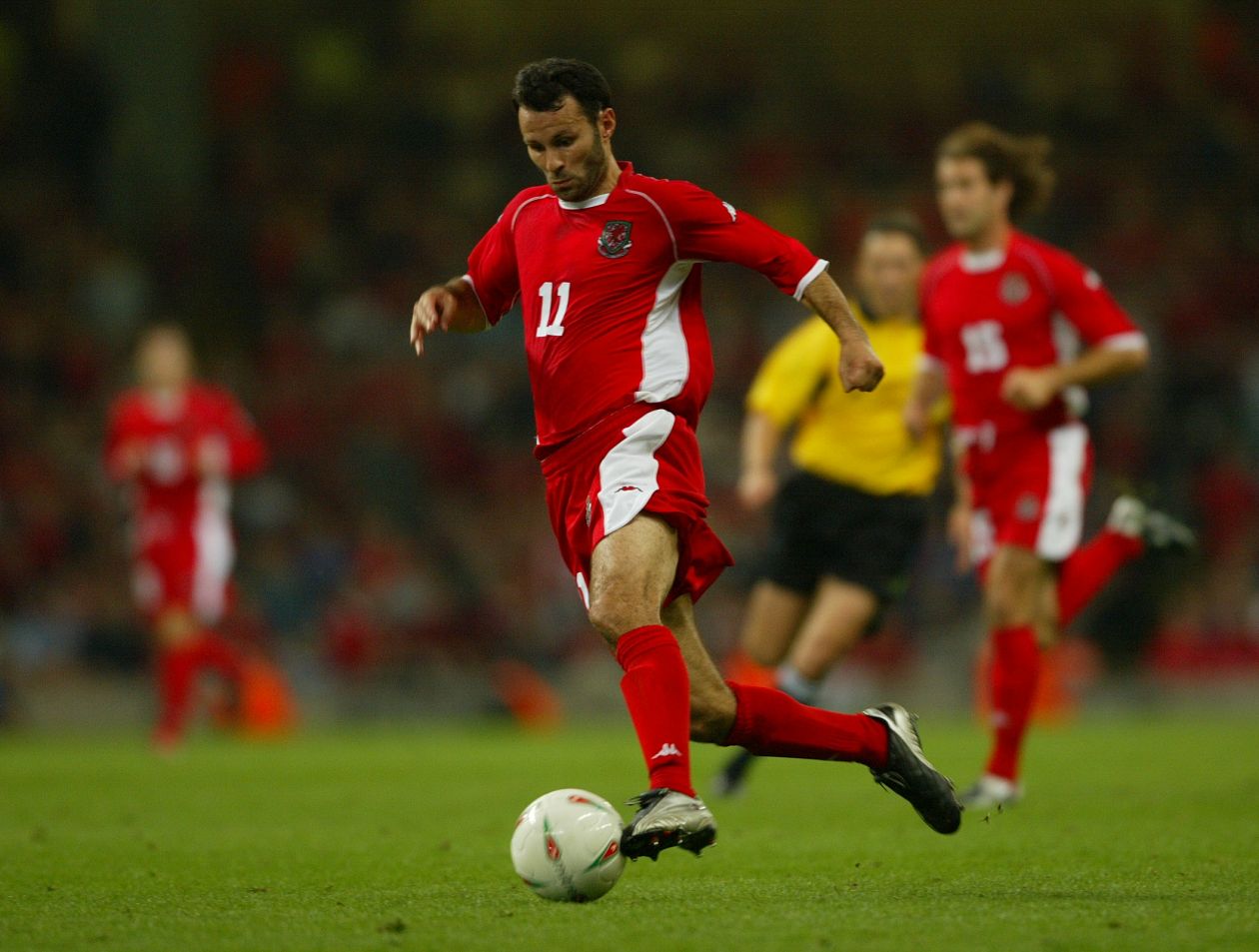 Giggs, playing for Wales in a friendly against Finland. (Image Courtesy: Wales FA / Website)
After Giggs came Gareth Bale and under the eyes of Gary Speed, Bale took off in the Welsh jersey, putting in performances left, right and centre for his national side and Tottenham, earning him a move to Real Madrid in 2013.
After their success at Euro 2016, the Wales FA, had bought in a new syllabus on how to identify the right players for the national teams, add in some bits regarding the identity, and this included a specific part which talked about "wide attackers" or wingers.
The characteristics required for a Welsh winger ranged from being creative, mobile, quick, game awareness and self-confidence.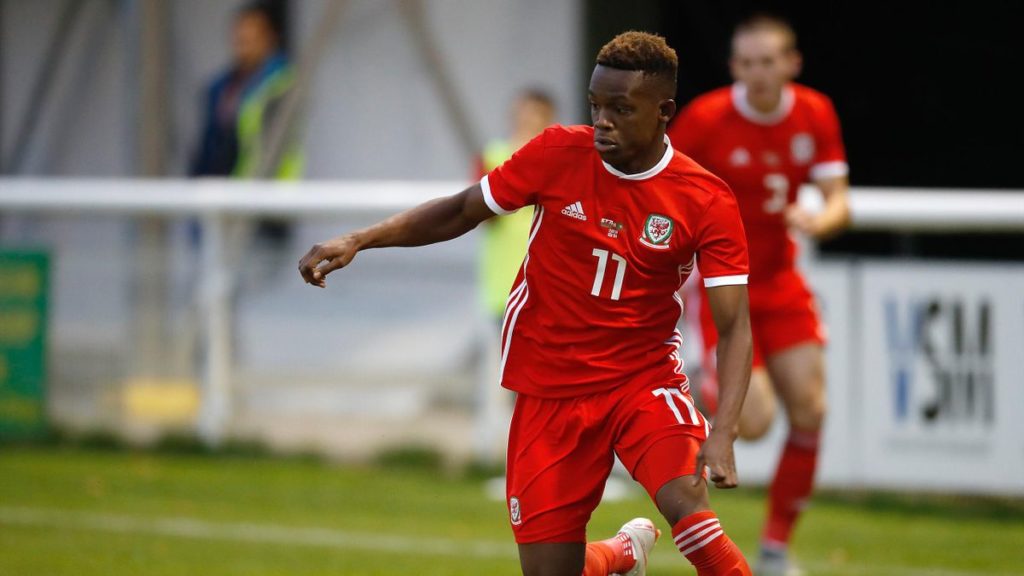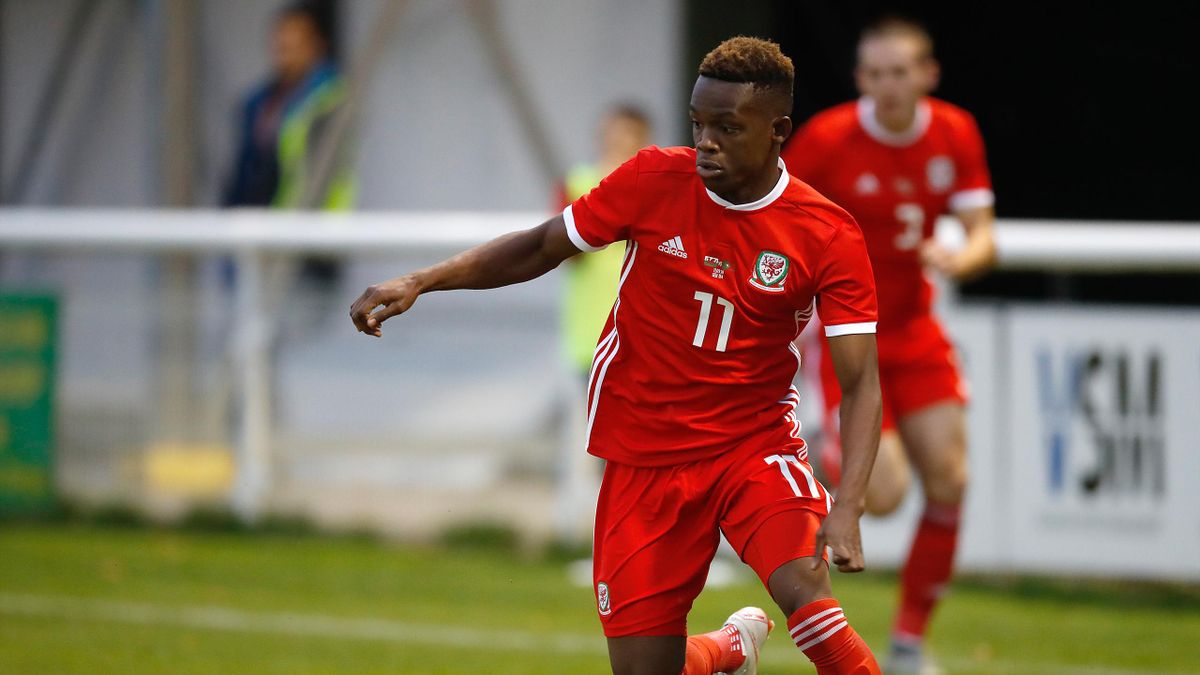 Matondo is next in line in the wingers produced by Wales. (Image Courtesy: Wales FA / Website)
And these can be seen in the new line of churned out wingers in Daniel James and Rabbi Matondo who are plying for clubs like Manchester United and RB Leipzig, respectively. Having Ryan Giggs as their manager also helped the federation in developing these youngsters and will hope to continue in developing bright and talented wingers.