Borussia Dortmund wonder-kid Felix Passlack has been generating a lot of buzz in the last couple of seasons and now the 18-year-old is back in the news, thanks to a sensational trick he performed.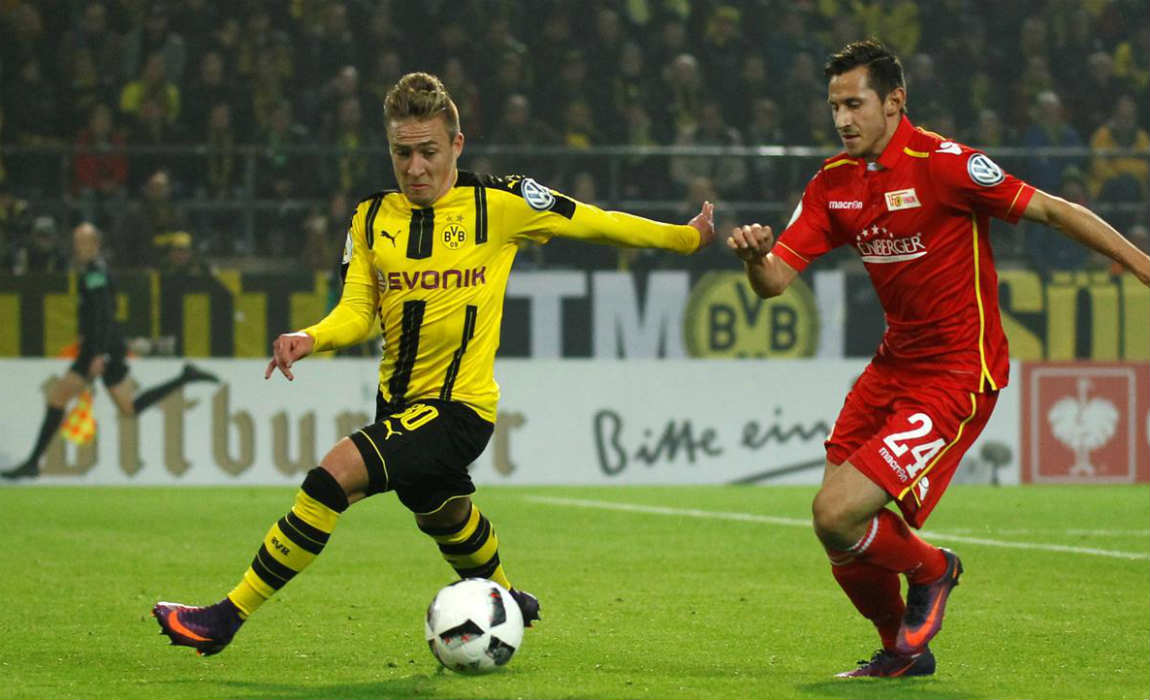 Felix didn't do the trick with a football, no – but with a chewing gum.
Felix juggled his gum with his feet and knees before catching it back with his mouth.
The 18-year-old looked pleased after performing a brilliant juggle trick.
Felix Passlack was warming up for Dortmund's clash against Union Berlin, when he spit out his gum and started juggling with his boots and knees.
He then tried to catch it back with his mouth but failed, he then went back to juggling and eventually finishes the skill by catching the gum back with his mouth.
Watch his fantastic skills here.
#bvbfcu Da kann nichts Schiefgehen! Europäische Weltklasse??? pic.twitter.com/PIOupsqVCQ

— Kick and Rush (@KickandRush_09) October 26, 2016