Real Madrid star Cristiano Ronaldo has always stated that he loves his fans from the core of his heart and this video proves that.
The former Manchester United man came to the aid of a die-hard fan, who was desperate to get close to his footballing idol.
The security tackled the fan and came down hard on him but Ronaldo – the man with a golden heart controlled the situation.
Ronaldo stepped in to help the fan who was stopped by the security for jumping over the barriers and rushing towards the team bus as it was about to leave for Valdebebas.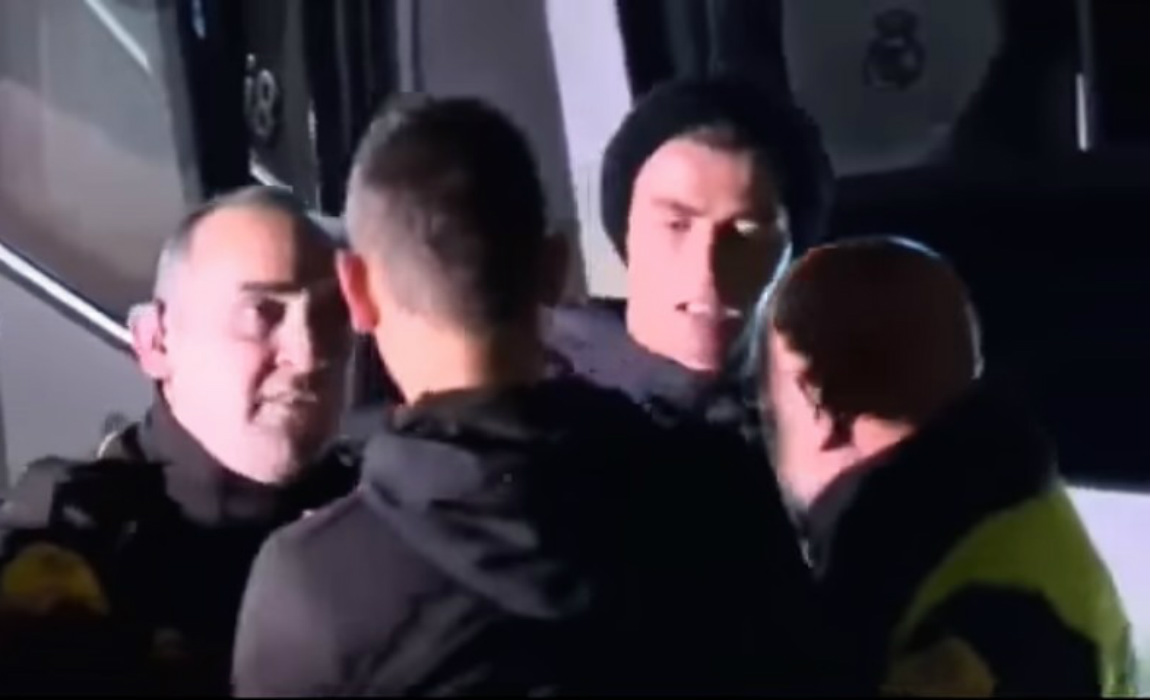 The security men tried to drag the fan away but Ronaldo walked over to them – telling the security to calm down.
He was all smiles and clicked a picture with the fan before boarding the team bus.