Ronaldo likes everything perfect doesn't he.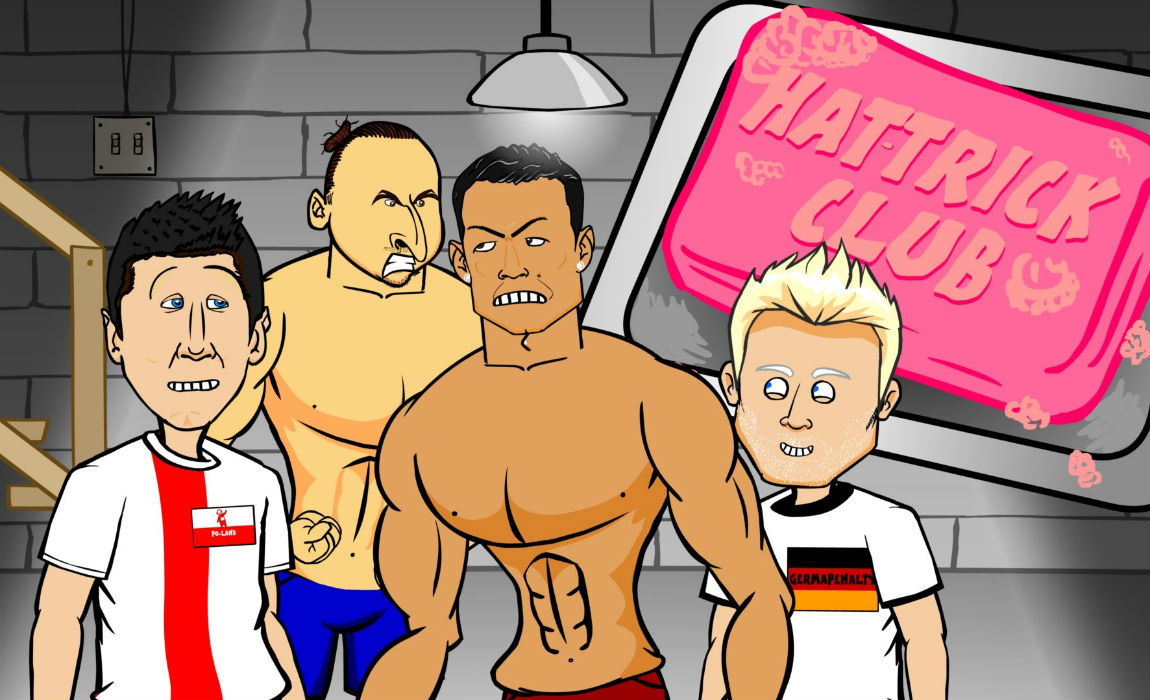 Be it his Abs or his goals, the Real Madrid superstar has attained the super-stardom through his beyond brilliant skills on the pitch.
However, some say that the Portuguese captain is little arrogant when it comes to off-pitch behavior.
Hey, but if wanting to be a part of the 'Perfect Hat-trick Club' is arrogant then we too would like to be arrogant.
Watch this hilarious video and love Ronaldo for awesome football skills.