With Copa America less than a month away, 2019 champions Brazil have quite a few reasons to be optimistic regarding their title defence. They will be bringing back mostly the same core of players as well as longtime coach, Tite.
Star player Neymar seems to have overcome his injury issues which caused him to miss the last edition and he will be raring to go. The PSG attacker will find able allies in Roberto Firmino, Gabriel Jesus, Richarlison and Vinicius Junior, which forms a terrifying selection of attacking options for the Selecao.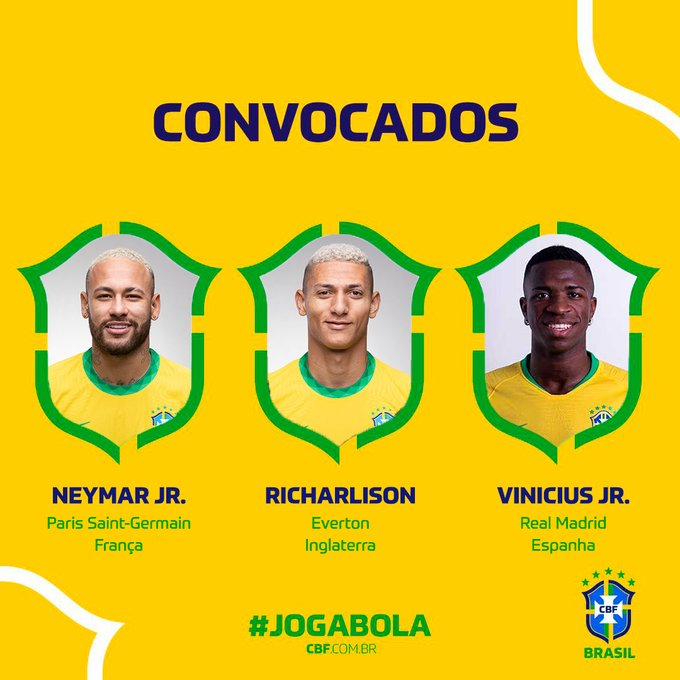 In this regard, what is often overlooked is the fact that Brazil has one of the best defensive teams in the competition. Their defenders are world-class while the players who sit in front of the backline have really come into their own over the past few seasons. With Brazil having recently announced its 28-member squad for the World Cup qualifiers, it might be prudent to focus on this aspect of Tite's squad and why it will play a central role this summer. 
STUPENDOUS BACKLINE
In Ederson and Alisson, the Selecao have the two of the top three goalkeepers in the Premier League right now. Long renowned for their excellent shot-stopping and reflexes along with being excellent with their feet, they are integral parts of their respective teams. Both have been crowned champions in consecutive campaigns and are goalkeeping behemoths in their own rights. 
HEAD-TO-HEAD: Alisson vs Ederson

Which of these two should start for Brazil at the World Cup this summer?@martinlaurence7 shares his thoughts — https://t.co/Jtd0hFPEGK pic.twitter.com/hQUXFipaJM

— WhoScored.com (@WhoScored) March 21, 2018
Though Alisson has started the majority of games under Tite, the luxury of having two world-class goalkeepers in the squad cannot be overstated. With the regular season and Copa America being separated by little more than two weeks, the fitness of the pair will lead to Tite possibly having to wait till the last minute to decide who gets the nod for their first match. 
Making the custodian's job easier will fall on the shoulders of Brazil's impressive backline. Thiago Silva is having a career renaissance at Chelsea, with the former PSG man having started 21 matches in the league this season. He has become the first player to reach consecutive Champions League finals with two different teams and is a major reason why the Blues have the second-best record of goals conceded per match. 
This… 👏 @TSilva3 v Rennes! pic.twitter.com/2yMaiLU5Kt

— Chelsea FC (@ChelseaFC) November 5, 2020
Silva was paired with his now former teammate Marquinhos in 2019, with the PSG captain having cemented himself as first choice for Brazil. He is widely known for his aerial prowess from corners which makes him a potent threat in the opposition's penalty box too. Though both of them have suffered injuries in the ongoing season, there is no doubt that they will have attackers on notice in this year's tournament like it was two years back.
5 – Marquinhos has scored five goals in the Champions League since the beginning of last season, more than any defender. Four of them were scored during quarter or semi-finals. Captain. #PSGMCI pic.twitter.com/5M48pVMxhq

— OptaJean (@OptaJean) April 28, 2021
One man who has really burst onto the scene and looks primed to start in place of either of the ageing workhorses above is Real Madrid man Eder Militao. The 23-year-old is having a breakout campaign for Los Blancos who are gunning for a second consecutive La Liga title. With injuries having decimated Zidane's team for much of the season, Militao has been the anchor on which the team has been able to count on time and again towards the backend of the season.
Though he started his career playing as right-back, his switch to the centre of the defence has been fluent. Having featured primarily off the bench in 2019, Militao looks finally ready to start for the Samba Boys this year. 
6 – No other Real Madrid player has won more tackles in a single game this season in all competitions than Eder Militão 🇧🇷 against Chelsea (6/7 – level with Marcelo Vieira 🇧🇷 against Huesca in October 2020 – 6 de 6). Effort. pic.twitter.com/xDXhcd4Z54

— OptaJose (@OptaJose) April 27, 2021
On the flanks, Tite will be able to rely upon the Juventus duo of Danilo and Alex Sandro who are part of a select group of regular performers for the Old Lady this season. Even 38-year-old Dani Alves might get a place in the squad while young left-back Renan Lodi of Atletico Madrid will serve as deputy to Sandro.
MIDFIELD MINEFIELD
Protecting the backline is never an easy task, though one man seems to relish the job more than most. Casemiro is another Real Madrid player who has been having a fantastic season in the middle of the park. The Brazilian is one of the most robust tacklers in the game, and is an expert in reading plays to intercept in a timely manner. 
Though he has picked up 10 yellow cards for the second straight season, the current campaign has also seen him score his personal high of six goals in La Liga. Casemiro is set to be a sure fire starter in this team, with his penchant for breaking up attacks coming in very handy.
Fabinho of Liverpool vs Casemiro of Real Madrid, 2019-20 league stats. pic.twitter.com/UlnIxIP0zZ

— StatsBomb (@StatsBomb) April 20, 2020
Liverpool man Fabinho has found himself shuffling between midfield and defence under Jurgen Klopp this season. With the Reds also suffering from a defensive crisis of players, Fabinho has been the go-to man whenever Klopp has needed him to play centre-back. His calmness on the ball along with a keen eye for passing has earned him rave reviews ever since his move from Monaco three years ago.
Both of these players never shy away when things get rough, which will certainly be the case in the summer. Physical play has been a hallmark of leagues around the world with the Copa America set to be no different. Furthermore, even the Premier League might see more participation in this area.
https://twitter.com/AnfieldWatch/status/1393114603400450050?s=20
A couple of additions to the squad will come in the form of Fred and Douglas Luiz, who play for Manchester United and Aston Villa respectively. Fred has been having an up-and-down season, though Solskjaer is trusting him more and more in the big games. Luiz has been an ever present for Dean Smith's side who always punch above their weight.
Fred, Manchester United 2019-20.

One of the few Brazilians named like your uncle, these season he's been playing better than your uncle. Those pressure numbers are extreme and slightly unusual for a nominal DM. pic.twitter.com/JpejR3ZSH5

— StatsBomb (@StatsBomb) December 13, 2019
However, neither of them are in the mold of the superstars of above. That is not to say there will not be requirements for them during the course of the tournament. Both Luiz and Fred are experts in keeping the ball and moving forward with it when necessary, in support of their teams' wide players or forwards. They do not look likely to start unless some injury concerns arise but Tite will surely sleep better knowing he has so many options to choose from for the tournament.
ANOTHER COPA TO COME?
Having seen the rich variety of players available for selection, it will be no surprise if Brazil do go on to claim another Copa crown. The nation is revered for producing some of the best attacking and creative players the world has ever seen. However, this tournament might just be where Brazil will be able to showcase their talents from the defensive side of things.