Last year would have been the first time in more than a century that the Copa America tournament would have been hosted by two nations (Argentina and Colombia) in tandem in South America. However, it wasn't to be as the Covid-19 pandemic played spoilsport and the quadrennial tournament was deferred by a year.
The tournament was rebranded as Copa America 2021 in the wake of its postponement by CONMEBOL, but the world's oldest international tournament fell into jeopardy as Colombia witnessed massive anti-government protests and Argentina was crippled by the Covid-19 pandemic just before the start of an already delayed Copa America.
Estas son las sedes de la CONMEBOL #CopaAmérica 2021 🏟️ ​

Estas são as sedes da CONMEBOL #CopaAmérica 2021 🏟️ ​

​Here are the venues for the 2021 CONMEBOL #CopaAmerica 2021 🏟️​#VibraElContinente pic.twitter.com/ob5qQbT3pd

— Copa América (@CopaAmerica) June 2, 2021
CONMEBOL, hesitant to reschedule the tournament once again, decided to shift it to Brazil – the country with the second highest number of coronavirus-related deaths in the world – in what is seen as a highly controversial decision that has become a political hot potato in both Brazil and South America
HOW IT ALL STARTED?
Until late April this year, everything was smooth sailing for CONMEBOL and Copa America 2021 as both Argentina and Colombia were slated to host the tournament in the summer.  But all hell broke loose when Colombian protesters took to the streets to oppose a proposed tax reform of the government.
Until now more than 50 protesters have died since the demonstrations began in late April. Owing to the growing social and economic crisis in the country, Colombia withdrew as hosts on May 20.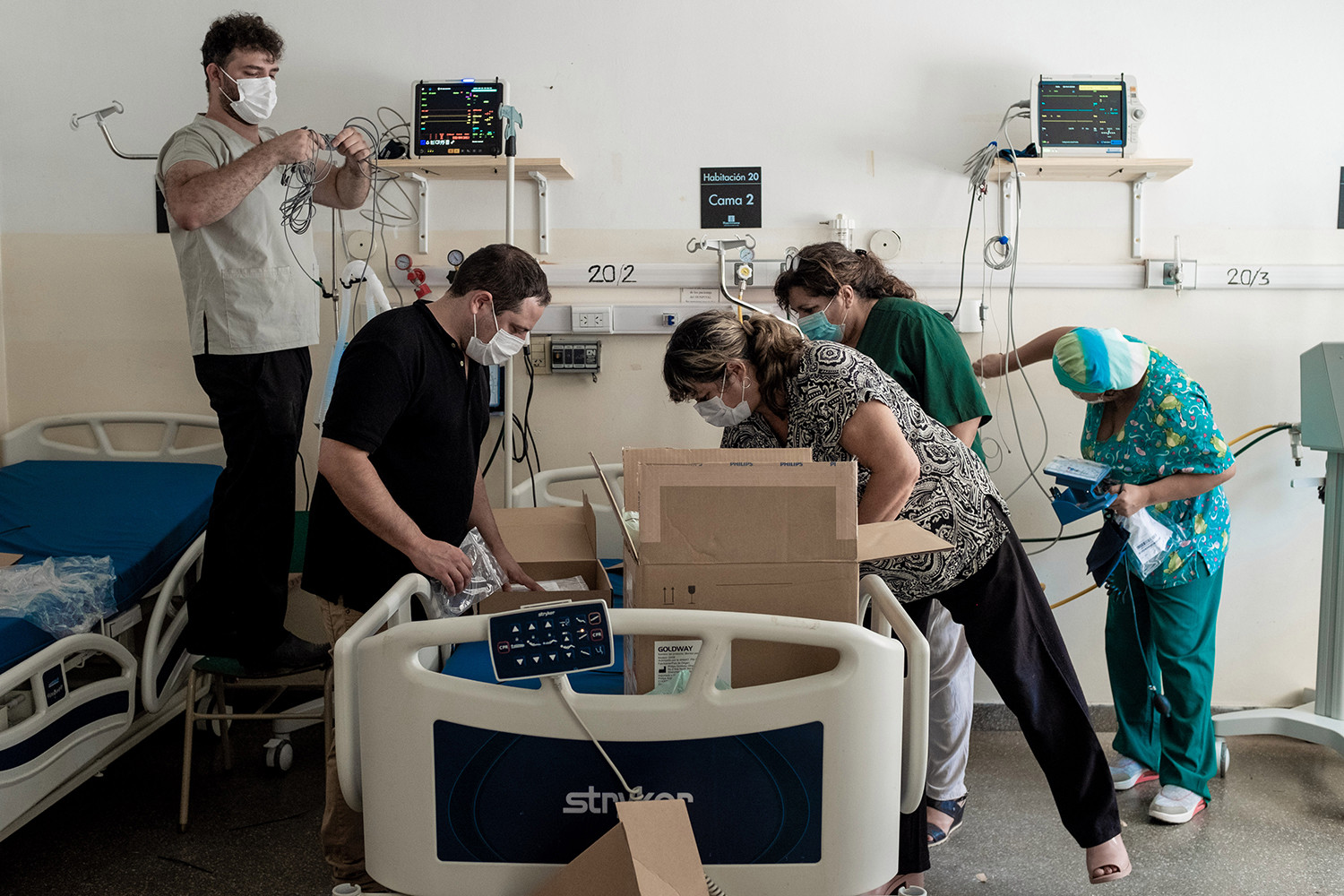 Later on Argentina were also scrapped as hosts given the devastating wave of Covid-19 that swept across the nation and for a while Copa America 2021 was without a host.
But then, Jair Bolsonaro stepped into the scene as a purported 'saviour' who gave the thumbs-up to hosting the quadrennial tournament in Brazil.
WHAT IS THE SITUATION NOW?
CONMEBOL have decided to hold the tournament in Brazil as of now, but their decision has received a lot of flak for going forward with hosting the tournament in the second most affected nation in the world by Covid-19.
Deferring the tournament this year would have meant huge financial losses for CONMEBOL – the last Copa America tournament held in Brazil brought in a mammoth $118 million, the second largest source of revenue for CONMEBOL behind the Copa Libertadores.
Therefore, CONMEBOL had strong financial reasons to host the tournament this very summer.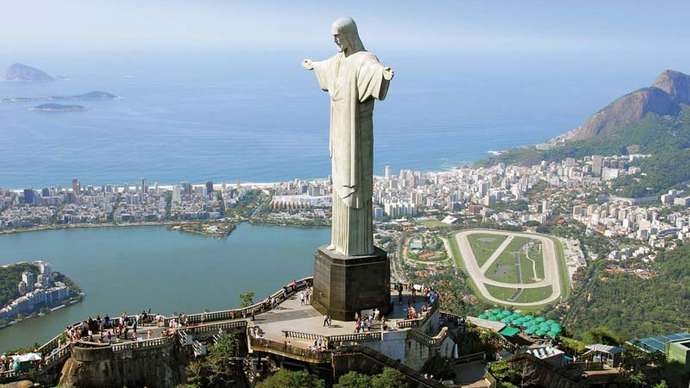 Meanwhile Brazilian president Jair Bolsonaro has been lambasted by Brazilian senators for the move to hold continental tournament in the midst of its worst ever crisis since democracy was restored in the country in 1985.
Bolsonaro's administration has been dubbed as a purely authoritarian and autocratic regime that does things on the whims and fancies of the 66-year old president. Bolsonaro's army chief went in for vaccination with a veil of secrecy shrouding him from public attention as the country's head of state is against vaccines.
When inquired about Brazil's move to not approve the use of the Pfizer vaccines in the second worst affected country in the world, Bolsonaro joked about vaccines turning people into crocodiles.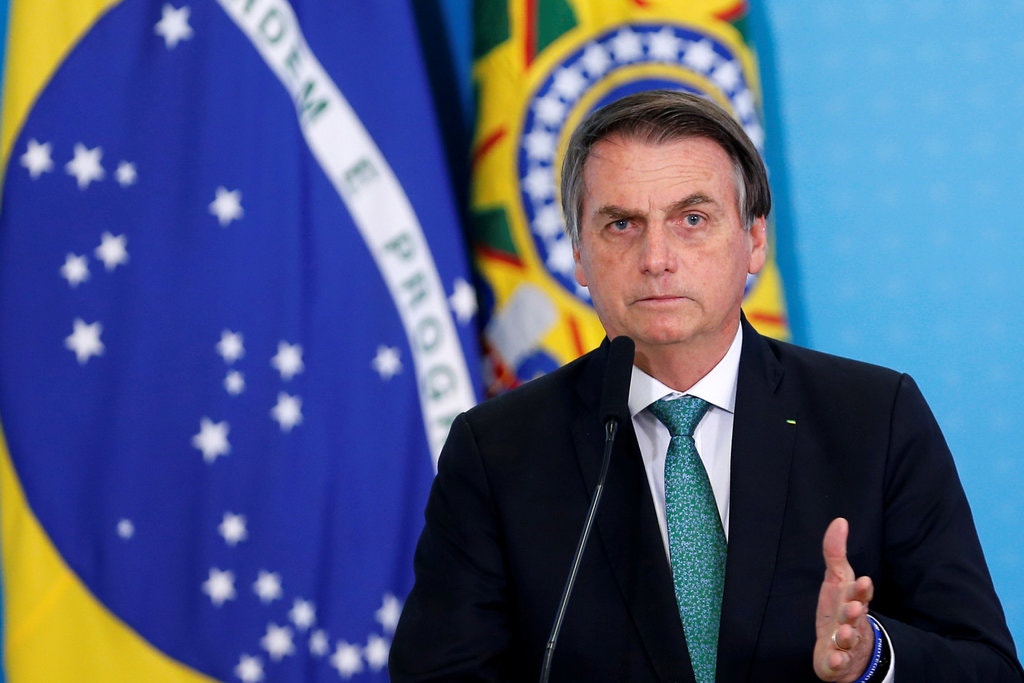 And now Brazil will be hosting a tournament that was trolled by social media users with the hashtag #CovaAmerica – 'Cova' is the Portuguese word for grave. Bolsonaro and his administration are currently being investigated for the handling of the Covid-19 crisis by a parliamentary commission.
The rapporteur of that commission, senator Renan Calheiros has called the tournament the 'Championship of Death'. "It is unbelievable that the federal government wants to host the Copa América here in Brazil at the very moment when the pandemic is at its worst, filling our cemeteries and our ICUs like never before" he was quoted saying by CNN.
Así se jugarán los partidos de la CONMEBOL #CopaAmérica 2021 🏆 ¡Cada vez falta menos! ⚽💪🏻​#VibraElContinente pic.twitter.com/l3J5rtjsLS

— Copa América (@CopaAmerica) June 3, 2021
He also issued a public appeal to Brazilian superstar Neymar to not play in the tournament. "Neymar, do not take the field in this Copa America, while your friends, your relatives, your acquaintances continue to die and the vaccine does not reach our country" he was quoted saying by Radio Eldorado
There have been large scale protests in Brazil as well against Bolsanaro's overwhelming failure as President. So, effectively, Colombia backed out because of political unrest and Argentina were removed due to a public health crisis to move the tournament to Brazil – which has both.
WHAT THE PLAYERS HAVE TO SAY ABOUT IT?
Political controversy has seeped into the sporting arena as many players have backed Bolsonaro's decision to host Copa America 2021 and to go against the 66-year old is seemingly impossible as the Brazilian government is largely totalitarian in enforcing its decisions.
Reports emerged a couple of days ago of the Brazilian national team planning to back-out of Copa 2021 in light of all these troubles. This was naturally met with threats from both CONMEBOL and the country's political leadership.
Meanwhile Uruguay forward Luis Suarez also voiced his opposition to the Copa America 2021 being held in Brazil in a week's time from now. Some of his fellow countrymen have backed the 34-year old Atletico Madrid player.
Argentina's Sergio Aguero has also expressed doubts about playing in Brazil in the shadow of the fatal Covid-19 pandemic in the country.
"It is clear that we are not well here (in Argentina), so that was a correct decision by CONMEBOL. If it is difficult there (Brazil), we cannot play" he said to journalists in Buenos Aires, the Associated Press reported.
Brazilian forward Neymar wants to play in the Olympic Games in Tokyo in July and August this year and not taking part in Copa America 2021 would open the door for him to play in the Japanese capital.
So, as of now there is a veil of doubt over how the Copa America 2021 tournament will be played in Brazil given the intense and widespread opposition the decision of CONMEBOL and Jair Bolsonaro has received from various quarters in the media, opposition parties and the Brazilian citizens.
Given the conditions in South America as a whole, and in Brazil especially, the Copa would be better off getting cancelled. With deaths mounting and next to no vaccination underway, this tournament might just prove to be a huge disaster that no financial loss can outweigh. Does that matter though for Bolsonaro and his stuttering capitalist machine?