Copa America 2021 is around the corner and despite all the late drama, it is finally being hosted by defending champions Brazil and starts on 13th June 2021 with a match between Brazil and Venezuela.
👋🏻⚽ ¡AQUÍ ESTÁN, ESTOS SON!

🏟️ Cuatro sedes y cinco estadios albergarán la CONMEBOL #CopaAmérica 2021.

🤔 ¿Los conoces?

👉🏻 Todos los detalles: https://t.co/AafB9h7QYp

👉🏻Todos os detalhes: https://t.co/vSJsZ0zmRw#VibraElContinente pic.twitter.com/lgBaPaDkGf

— Copa América (@CopaAmerica) June 4, 2021
It will be a heated competition between some of the best teams across South America. The top teams are stacked with in-form attackers and goal scorers who are predicted to dictate the game this year. Uruguay has Luis Suarez and Edinson Cavani; Neymar and Richarlison will be scoring for the hosts while Alexis Sanchez will be looking to win the competition the third time for Chile. Lionel Messi and Lautaro Martinez will be leading the line for Argentina in their bid to win the competition for the first time since 1993 in what could be Messi's last attempt.
Assim serão jogadas as partidas da CONMEBOL #CopaAmérica 2021 🏆 Falta cada vez menos! ⚽💪🏻​#VibraOContinente pic.twitter.com/yQsnkomAvb

— Copa América (@CopaAmerica) June 3, 2021
But these forwards will face some of the best shot-stoppers in the world, some of whom have the ability to win their teams matches on their own. Brazil boasts two of the best goalkeepers in the Premier League whereas Chile's two-time Copa winning captain Claudio Bravo is still in top form. Argentina will have a new face between the posts this time as their usual number one Sergio Romero sat out all season.
Let's take a look at the Top Five goalkeepers to feature in Copa America 2021 —
DAVID OSPINA — COLOMBIA
The Napoli goalkeeper has been an irreplaceable part of Colombia's national team since 2007 and still continues to do so at the age of 32.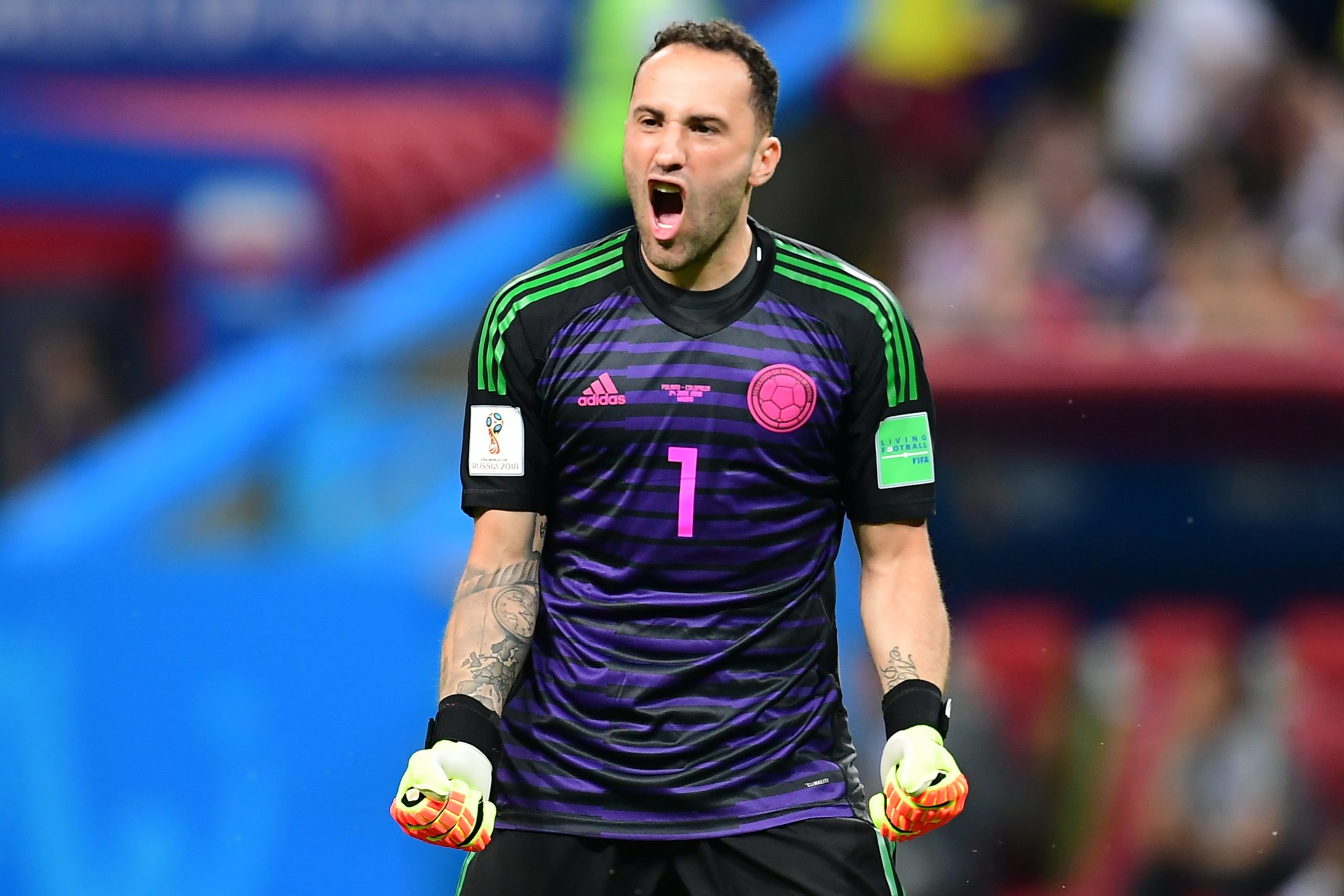 He has made 106 appearances for the national side and is the most capped goalkeeper in Colombia's history. If Colombia progress in the tournament this year he might overtake Carlos Valderrama as the overall most capped player for the Los Cafeteros.
Ospina played 16 league games for Napoli in the Serie A this season and kept a 50% clean sheet record while saving 77% of all shots faced.
He is regarded as one of the best shot-stoppers of his time and known for having top-notch reflexes and making difficult diving saves for his team. He will be a crucial part of Colombia's attempt to win their second-ever Copa America.
FERNANDO MUSLERA — URUGUAY
Currently, Galatasaray's number one and goalkeeper Fernando Muslera is all set to make his team win Copa America for the 16th time, as they already hold the record for the most titles, winning their 15th in 2011.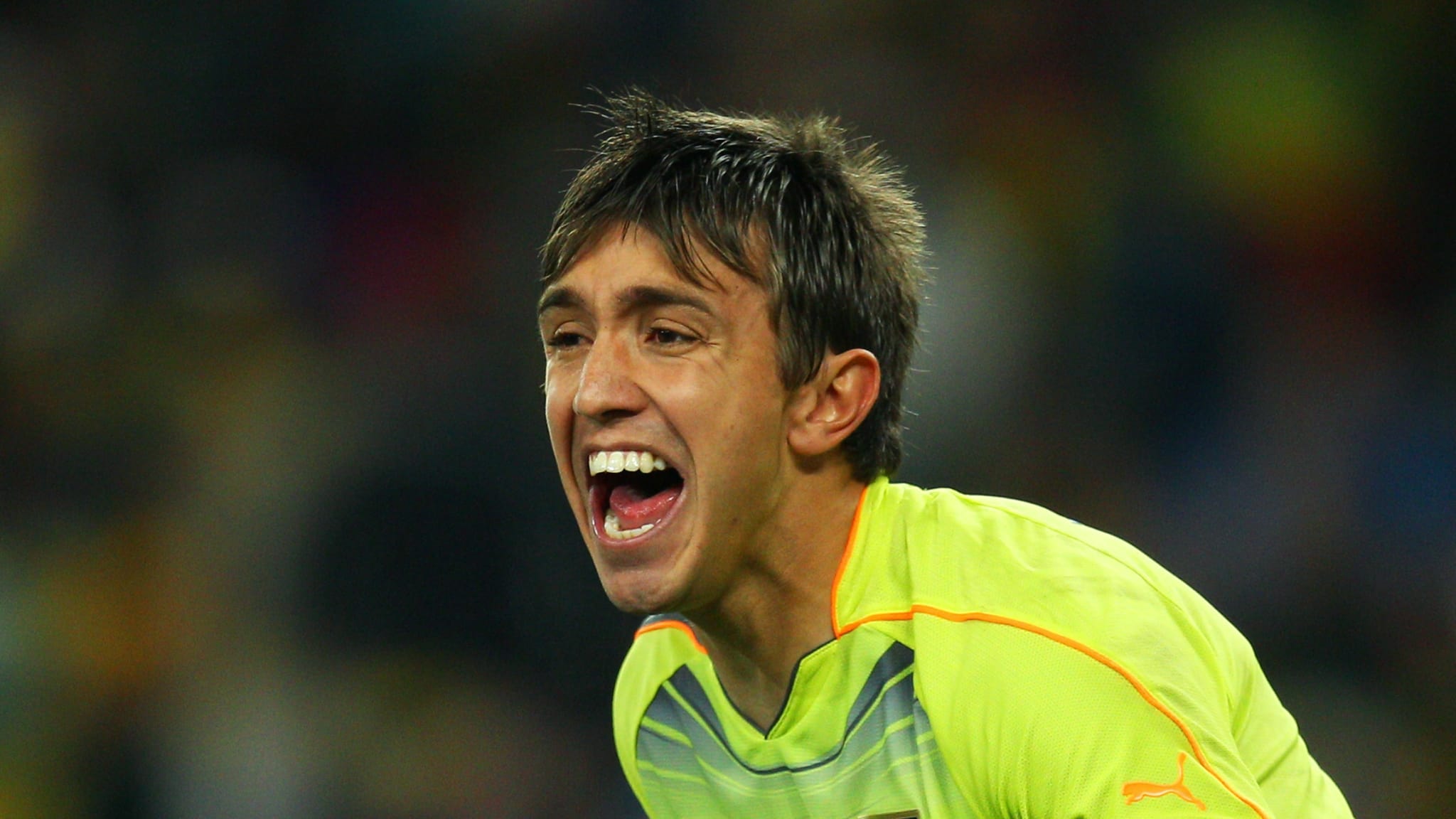 Muslera saved a key penalty from Carlos Tevez in the 2011 Copa America quarterfinal against Argentina, helping his team win the shoot out 5-4.
Muslera has been the first-choice goalkeeper for Uruguay since 2009 and has made 117 appearances for his national side, only behind Diego Godin and Edinson Cavani among active players.
The 34-year old goalkeeper has been with Turkish club Galatasaray since 2011 and has won nine major trophies with them over the years. The acrobatic shot-stopper kept nine clean sheets in 22 matches for Galatasaray this season, saving 76.8% shots on target.
EMILIANO MARTINEZ — ARGENTINA
Martinez had been underappreciated all his career and was used mostly as a backup keeper until injuries to Bernd Leno in 2019/20 forced Arsenal to use the Argentine goalkeeper in nine premier league matches, where he kept three clean sheets and made some incredible saves for the Gunners.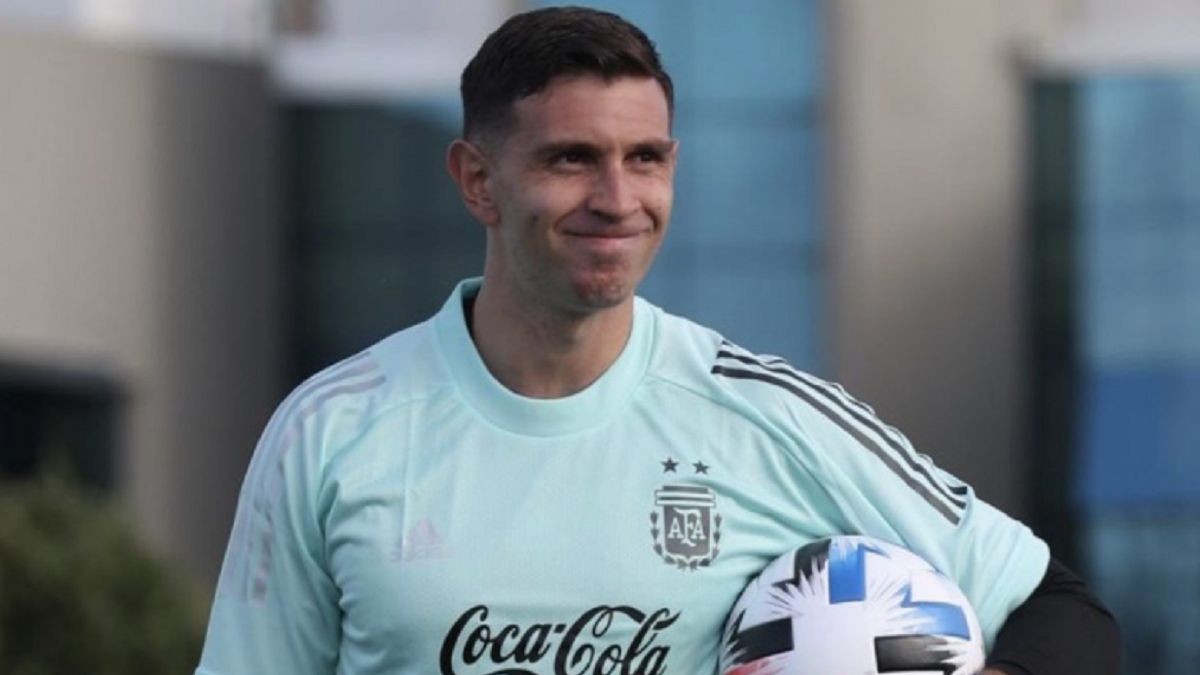 Aston Villa bought him the following season, and Martinez became their first-choice goalkeeper. In his first season for Aston Villa, he kept 15 clean sheets, the third-most in the Premier League. He saved 76% of the total shots he faced during the season and caught the attention of the national coaches who were already looking for replacements for long-time number one Sergio Romero, who had a frustrating season with Manchester United and hardly made any appearance for the Red Devils.
Martinez earned his debut for Argentina in June 2021 in a World Cup qualifier against Chile in a 1-1 draw. Martinez is known for his agility and ball distribution skills, helping his team build attacks from the back.
EDERSON — BRAZIL
The former Benfica goalkeeper is world-renowned for his brilliant ball distribution and long passing, something that earned him Pep Guardiola's trust and Manchester City's number one spot.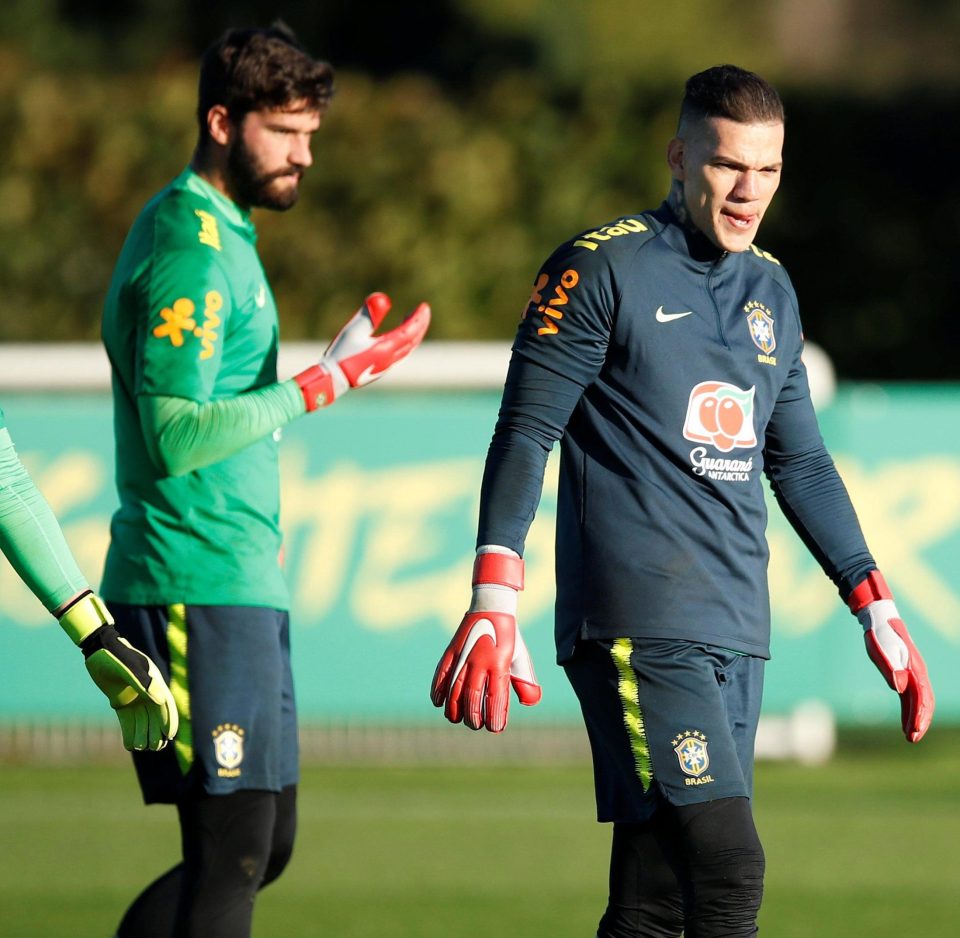 Although, earlier Julio Caesar and later Liverpool's Alisson Becker kept him under their shadows, Ederson is most likely to become the first choice for Brazil this Copa America after a brilliant domestic season with Manchester City.
The 27-year old kept 19 clean sheets for Manchester City in the league while saving 75% shots on target. Known for his ball distribution, Ederson also made an assist while having a 60% accuracy in long passes. He won the Premier League and League Cup with City while finished runner up in the Champions League this season.
He made his international debut in 2017 and has made 11 appearances for the Selecao. He was the second choice goalkeeper behind Alisson at the 2019 edition where Brazil won their ninth Copa America title. This year though, he is likely to move up in the hierarchy and become manager Tite's first choice in their bid to win the 10th Copa America for Brazil.
CLAUDIO BRAVO — CHILE
Chile's captain and number one Claudio Bravo turned 38 this year and is on the downside of his club career at Real Betis, but for his national team, he will still be a key player at the Copa America 2021.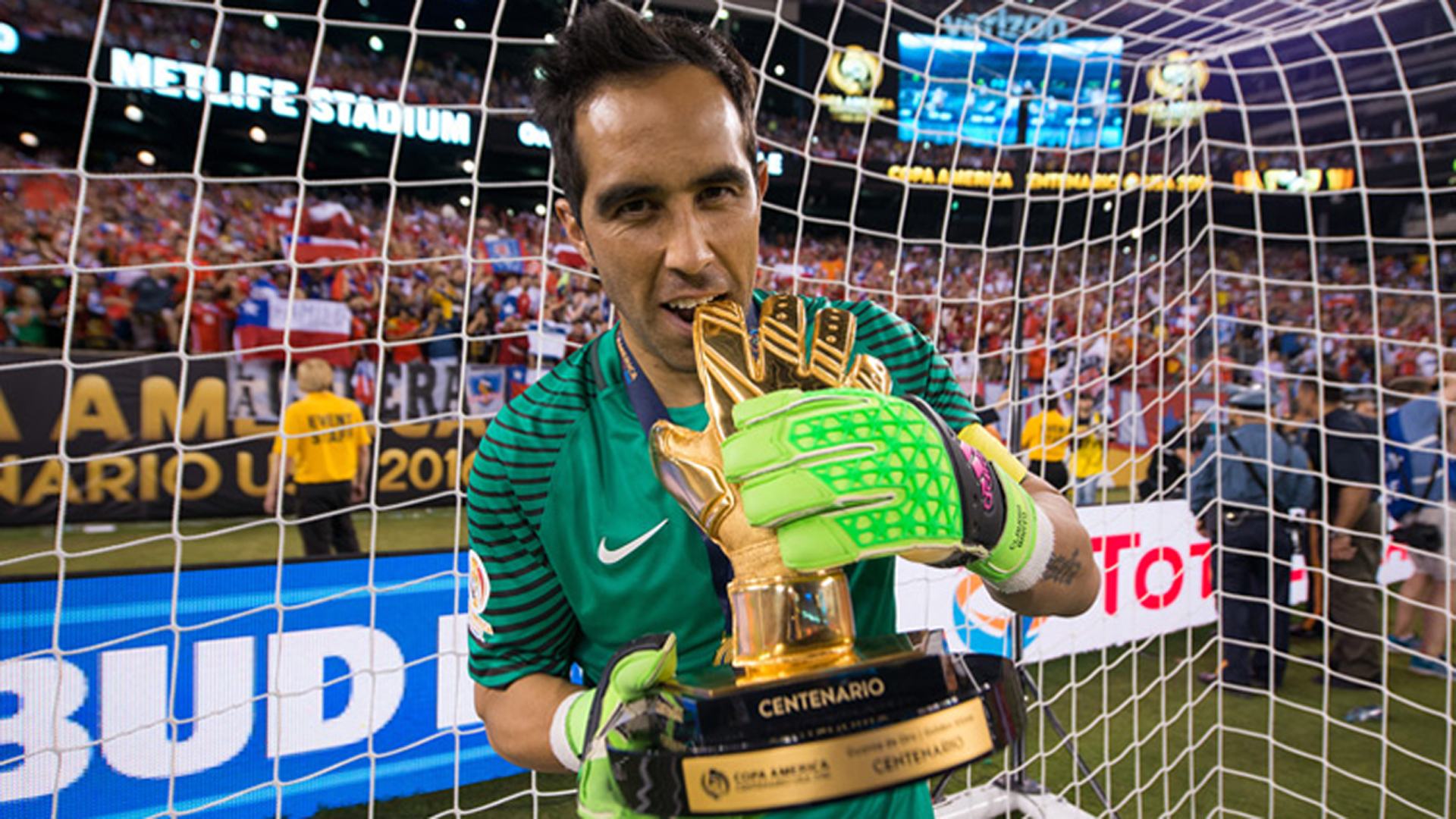 After spending his prime at Barcelona and Manchester City, the Chilean plays for the Spanish side Real Betis where he kept nine clean sheets this season and saved 70% of the shots faced.
Bravo led Chile to their first-ever Copa America title in 2015 when he saved the decisive Ever Banega penalty in the shootout before Alexis Sanchez scored the winning spot-kick.
Under Bravo's captaincy and leadership, Chile repeated history the next year and won their second Copa title, once again against Bravo's then Barcelona teammate Lionel Messi, who missed his penalty after another 0-0 draw courtesy of some brilliant saves from Bravo in the 120 minutes prior to that. He yet again saved a decisive penalty, from Lucas Biglia this time making Francisco Silva's penalty the winner for Chile.
He won the Copa America Golden Glove on both occasions, becoming the only goalkeeper to do so in the competition.