This summer might be a lively one for international soccer in the USA, amid speculations from South America hinting that the postponed Copa America competition may make its way to the States. 
Copa America could be hosted in United States, not Argentina. Full details. https://t.co/g4l50CL5J6

— Roy Nemer (@RoyNemer) May 25, 2021
Copa America, which was postponed for a year because of the COVID 19 outbreak, is scheduled to take place from June 12 in Argentina, but South America's governing body CONMEBOL is feverishly seeking an alternate solution for the tournament as Argentina is presently under lockdown. 
https://twitter.com/FootTheBall/status/1397304176716107779
According to Mundo Albiceleste, all football activities, from the top flight to smaller clubs, have been instantly halted. This follows a direction issued by Argentina's Alberto Fernandes to the Argentine Football Association (AFA) and the Liga Profesional. This has created further doubts about the country's potential to host the massive event entirely.
ARGENTINA'S PANDEMIC WOES
Originally scheduled to be co-hosted by Colombia and Argentina, the event has been relocated to actually happen only in Argentina due to the ongoing political protests against the Colombian government. A COVID-19 pandemic outbreak in Argentina is now poised to disrupt further plans. 
The decision was made in the wake of escalating COVID cases and deaths caused by the outbreak. Since the beginning of April, Argentina has been on an emerging tendency, with 25,000 cases being reported on a daily basis. The death rate has become even more concerning, with May 18 seeing the largest record rise of 744 fatalities, with an average of 450 in recent weeks. As a result, the administration had little option but to accept this dramatic measure.
Argentina To Go Into Total Lockdown As Covid-19 Cases Soarhttps://t.co/teugjpLlK6 pic.twitter.com/KY87qSHGHv

— Channels Television (@channelstv) May 21, 2021
The vaccination campaign has also been tardy, with just 4.8 percent of the total population receiving both doses.  In comparison, 18.7 percent of the population received the first dosage. Both of these indicate that the vaccination progress in Argentina has been gradual. This spells trouble for CONMEBOL and its marquee competition. 
Argentina's lockdown, which is set to last until May 30, might be prolonged if officials believe the situation is not properly within control.
A USA-COPA AMERICA REUNION?
Chile, Ecuador, and Venezuela have all expressed interest in organizing the tournament. However, according to a report from Colombia's Blu Radio, a relocation to the United States is gathering traction.
As per the sources, if the Copa America is staged in the United States, it will not be played in any venues that will be hosting Gold Cup games. The Gold Cup final is set for August 1 in Las Vegas. The event will take place in Glendale, Arizona, Kansas City, Houston, Orlando, and Dallas, as well as Frisco, Arlington, and Austin.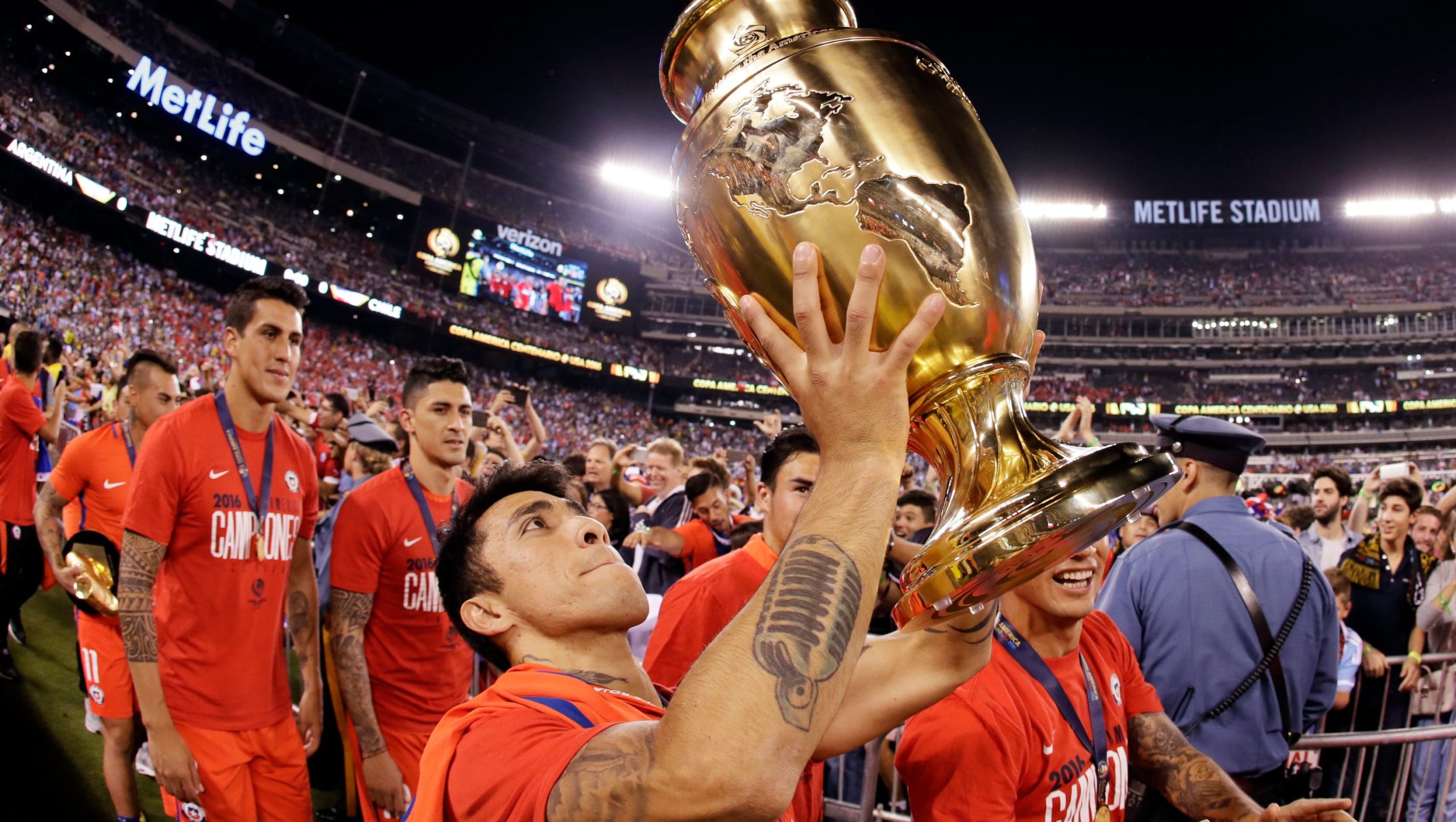 The United States did host the 2016 edition of Copa America, and is the only non-member of the region to have done so. Chile won the 2016 tournament on penalties against Argentina at MetLife Stadium in East Rutherford, New Jersey.
A BETTER ALTERNATE
The schedules for the Gold Cup coincide slightly, but not significantly. From July 10 to August 1, the Gold Cup will be held mostly in Texas, as well as in Orlando, Las Vegas, Kansas City, and Phoenix, while the Copa America will be held from June 13 to July 10. Moving the Copa America competition from Argentina or out of South America at such short notice would, of course, need considerable changes in administrative preparation, but the United States is capable of doing so.
Concacaf announces host cities and stadiums for 2021 Gold Cup
Details: https://t.co/jQW7oqhUvU

Concacaf anuncia estadios y ciudades sede para la Copa Oro 2021
Detalles: https://t.co/kywWBUWrAF#ThisIsOurs #GoldCup21 pic.twitter.com/fOFzzqKigt

— Gold Cup (@GoldCup) April 22, 2021
Fans can turn out in massive numbers if the event is staged in the USA as Copa America Centenario was a big hit when it was hosted in the United States in 2016.  At least some spectators would be allowed to attend and this interim solution might suit the players and staff because the United States has considerably higher vaccination coverage compared to rest of the nations. 
From people I've heard from in US & South America, there is indeed something to reports that CONMEBOL is exploring moving the Copa América to USA as announced host Argentina deals with Covid spikes. But a lot of work to do before it's official. Tournament set to start June 13.

— Grant Wahl (@GrantWahl) May 26, 2021
And, of course, if no solution is found, the tournament might have to be postponed once again as a final resort. Though it goes against CONMEBOL's wishes, the judgment will not be under their control. Whatever unfolds in the following days, the route to Copa America has become a lot more challenging for all parties concerned.