The answer to the question who has kept the most clean sheets in Europe's top five leagues is not Manuel Neuer. Not Ederson. Not Samir Handanovic. Not even Jan Oblak but rather, Mike Maignan. The Lille shot-stopper had 21 shut-outs which formed the base of their Ligue 1 title triumph edging out PSG on the final day.
REPLACING DONNARUMMA
Maignan's form, and Lille's financial troubles, have inevitably invited interest from some of Europe's biggest clubs. AC Milan have reportedly won the race for his signature and Maignan is set to replace Gianluigi Donnarumma at San Siro this summer.
Gianluigi Donnarumma will leave AC Milan as a free agent in the next weeks. The decision has been made and it's confirmed by Milan director Maldini: the goalkeeper will decide his next club soon.

Milan are gonna sign Mike Maignan from Lille as new GK for €13m fee. 🔴🇮🇹 #Milan

— Fabrizio Romano (@FabrizioRomano) May 26, 2021
Donnarumma's contract is up this season and Milan have failed to agree terms for an extension, probably because his agent is Mino Raiola. He will be leaving the club, as confirmed by club director Paulo Maldini. The Italian has been linked with Juventus in the past as well and Turin is the likeliest destination this summer as well with his namesake Buffon leaving the club at the end of the season.
MIKE MAIGNAN THIS SEASON
Maignan is a more than able replacement for Donnarumma. Lille's defence led by Sven Botman and Jose Fonte has been good but it is Maignan's performances which have ensured a Europe high clean sheet record. He came within two minutes of equaling the all-time French record of 22 but a 91st minute header on the last day against Angers prevented that.
The 24-year-old's strengths lie certainly primarily in shot-stopping. Mike Maignan has been amongst Europe's most elite shot stoppers as seen in the graph below which plots save percentage against Post Shot xG differential per 90 (abbreviated to PSxG/90).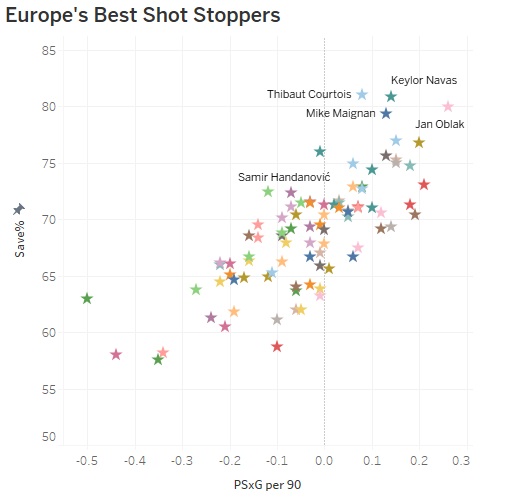 The PSxG/90 differential basically measures the impact of a goalkeeper by subtracting the goals conceded from the post shot probability of a goal. The higher the PSxG/90, the better the goalkeeper has performed in comparison to the average goalkeeper.
Only Jan Oblak, Thibaut Courtois and Keylor Navas have been better than Maignan in both metrics. He has performed far better than Samir Handanovic who has arguably been the best goalkeeper in Serie A.
MAIGNAN'S STRENGTHS
Maignan is such a good shot-stopper for two primary reasons – positioning and reacting quickly. He cuts off angles well and is sharp with his footwork. He is light on his feet which also allows him to pull off brilliant reflex saves from crosses.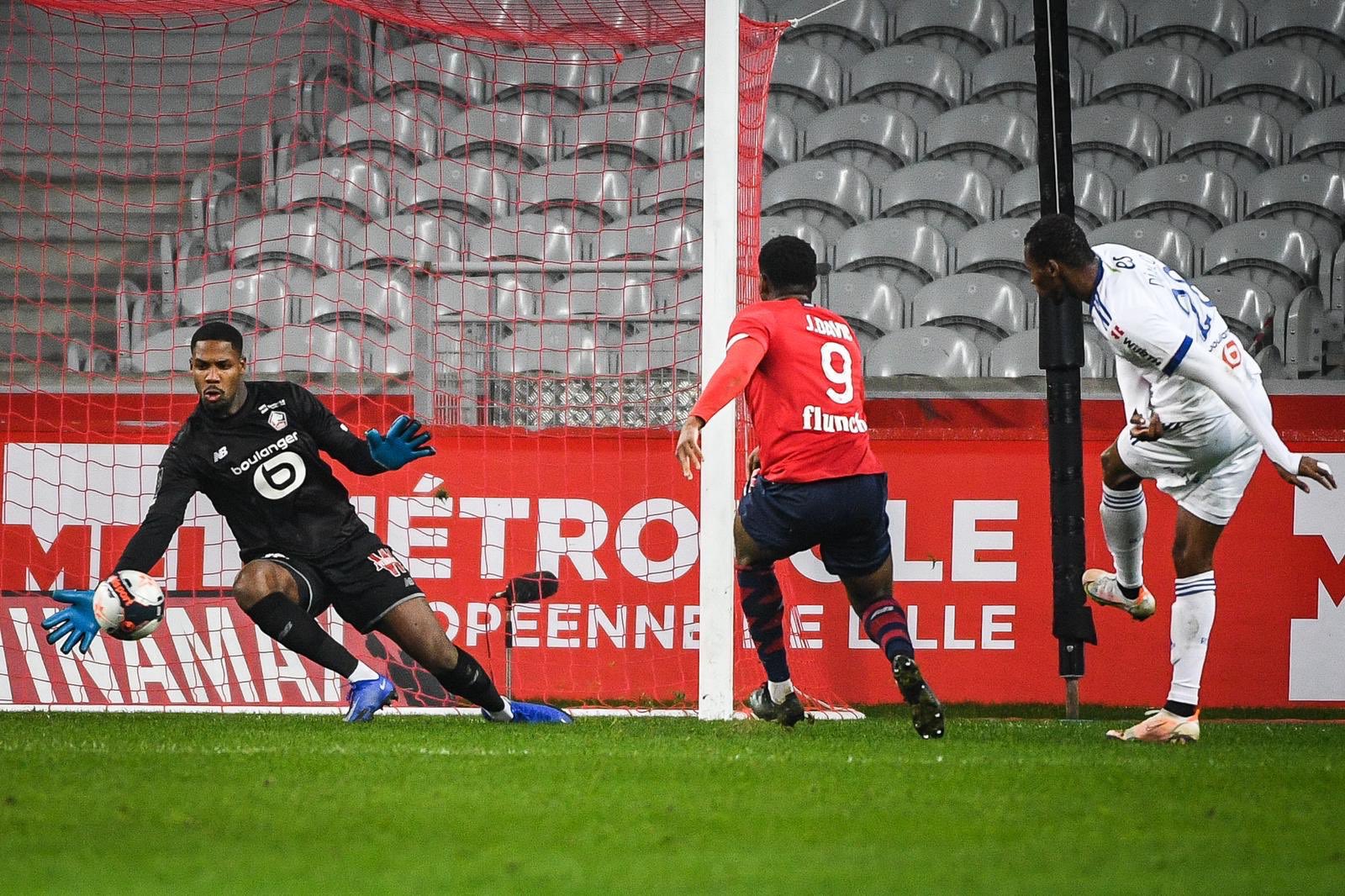 The Frenchman also has an uncanny ability to parry and punch difficult shots a long distance. Although TV pundits will tell you that a goalkeeper punching or parrying is a sign of "cowardice" and a weakness, it can actually be a huge asset when used correctly. Maignan rarely spills shots in the danger zone and his decision making in this aspect is remarkable.
HIS SHORTCOMINGS
While Maignan ticks all the boxes for a 'traditional' goalkeeper, he does need to improve on some aspects of his game. The Lille man prefers to stay on his line and does not fall into the category of modern day keepers in the mould of Manuel Neuer, Alisson or Ederson.
As seen in the graph below, he ranks around average for both crosses stopped percentage and defensive actions outside the penalty area per 90. The two metrics are an indicator of the proactiveness of a goalkeeper and Maignan is not yet amongst the best in this aspect.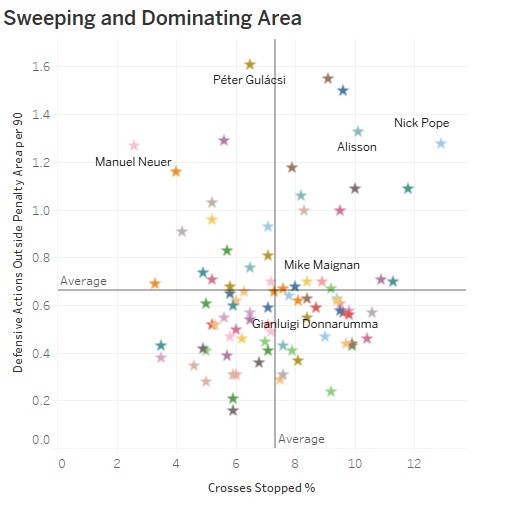 However, he still is more active outside the box than Donnarumma, the man he will be replacing. The Italian's larger frame helps him stop more crosses but the difference is not much.
Maignan does come out to claim crosses fairly regularly but his preference still is to trust his defenders and react to anything that comes his way. It will be interesting to see how he copes in the Serie A which has more physical strikers like Romelu Lukaku, Ciro Immobile and Edin Dzeko.
The 24-year-old has plenty of time to improve but San Siro is a high-pressure environment. At Lille, he was the underdog and now he is going to be the top-dog. For now Maignan can enjoy his Euro campaign with France but he will need to be at his very best to impress the Milan faithful who are quick to displease. However, he has immense potential to establish himself as one of the best and not be written off as a one-season wonder. Only time will tell which way Maignan's fortunes will swing.