Defenders are the mainstay for any team. A strong defence can be used as a solid foundation to build their success. It also acts as a pedestal that pushes you forward towards glory. In a backline generally, centre-backs are considered as the leaders of the defence. They are the deepest outfield players and protect their goalkeeper. It's very for a centre-back to be assertive and guide the backline.
Copa America 2021 has some top centre-backs like Thiago Silva, Maruqinhos, Diego Godin and Jose Maria Gimenez on show. These players plied their trade in some of the best teams in Europe for many years and won many trophies. They're back to win some continental glory on offer this time. A young centre-back who is becoming a regular now is looking to learn from the legends at the Copa.
Feliz cumpleaños #️⃣2️⃣1️⃣ Jhon Lucumí. Esperamos que este día esté lleno de felicidad y fútbol 💪🏻 pic.twitter.com/WYjHQINZG5

— Selección Colombia (@FCFSeleccionCol) June 26, 2019
FootTheBall is covering young players who are shining around the world and are craving global attention. Continental competitions like Copa America give them the right platform and audience to shine. Jhon Lucumi is a young Colombian centre-back who wants to use this Copa as a launchpad for his career. A deep run into the tournament will definitely make the youngster a wanted one for many of Europe's elite.
WHO IS JHON LUCUMI?
Jhon Jamer Lucumi Bonilla is a 22-year-old centre-back who plays for the Belgian side KRC Genk in the Jupiler Pro League. He was born and brought up in the Colombian city of Cali. Recognized as the sports capital of Colombia, Cali houses two of Colombia's most prestigious football clubs Deportivo Cali and America de Cali.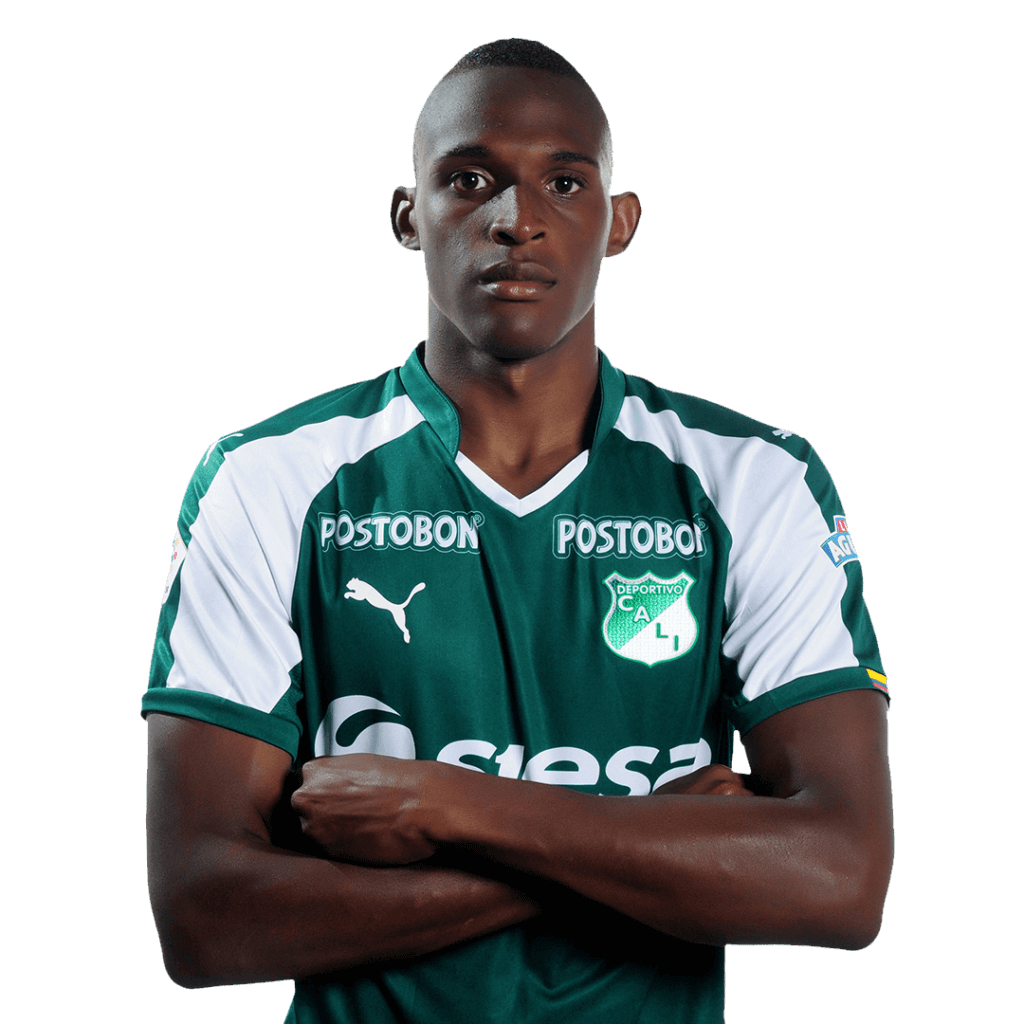 Lucumi was an apple that didn't fall far from the tree. He was attracted to football naturally and was particularly interested in preventing goals rather than scoring. A lanky defender he was blessed with good physicality and pace. Deportivo Cali acted fast and snapped Lucumi as a teenager. Having joined their academy he made rapid strides through the youth ranks. Lucumi was given the big breakthrough in 2015 as he made his debut as a 17-year-old.
Ever since he made his debut Lucumi established himself as a first-team player. He spent a total of three seasons at the club learning all he can. With his physicality and defending he was an eye-catching defender and European scouts who circle around South American circuits noted him duly.
After clocking 54 appearances for Cali, Lucumi finally left his native Colombia for Europe in the summer of 2018. KRC Genk in the Belgian League produced some of Europes best talent in the last few years. They were the first ones to find another potential winner in Lucumi. He had some big shoes to fill at Genk as he was replacing Kalidou Koulibaly and Christian Kabasele.
The youngster made 17 appearances in the 2018/2019 season as he helped his side win the Belgian First Division A. Lucumi was slowly integrated into the first season after a move across the Atlantic and an injury initially. He became an integral part of it in the second half of the season and drove their way to the league title.
In the following season, Lucumi suffered a muscle injury and was restricted to only 22 appearances. But he gained some valuable Champions League experience in that period. This season he steered clear of injuries as he played 38 out of 40 possible matches in the league. It was an up and down season for Genk as they finished fourth in the league and sealed the Champions League qualifying spot after the playoffs.
PLAYER ANALYSIS
Lucumi is primarily a left-footed player who gives his best while deployed as a left-sided centre-back in a back four. His supreme left foot and adept defending has also seen him play as a left-back as well. He has played in two formations 4-2-3-1 and 4-4-2 for the majority of his career and needs to be tested further.
Standing at 6'1 Lucumi is a relatively big centre-back but obviously not the biggest in the world. In today's fast-paced attacking game threats from wide areas and crossing are weapons every team possesses. Being solid in the air is a must now and it might be said as the only weak link in Lucumi's game. He averages only 2.29 duels per game and has a 50% success rate in aerial duels. This aspect of his game can be improved later on.
When it comes to defending on the ground his numbers are eerily similar to some world-class defenders. Lucuma has a passive style of defending that is he does not rush into a challenge when he sees an attacker with the ball. He jockeys them and holds his position and makes a tackle only when required. This is similar to how Virgil van Dijk defends. When he engages in a tackle or a duel he makes sure he wins it as he has a 68% success rate. Lucumi is a disciplined defender with no history of sending offs in his senior career.
Off the ball defending is what makes Lucumi stand out. His positioning is wonderful and he reads the game perfectly. This is evident from his 6.3 interceptions per 90 minutes from the 2020/21 season. His physicality allows him to win most of the fifty-fifties. Thus he not only makes tackles but also wins the ball back effectively against bigger and stronger players. This ability to break up attacks and kickstart attacks makes him valuable.
Just like a top-class defender Jhon Lucumi has world-class passing in his armory. Starting from simple passes he can play mouth-watering long diagonals. Like any other defender, he plays safe passes but has a 90% accuracy at that. When it comes to goal threat he has a moderate contribution at set-pieces.
BOOMING FACTOR
Lucumi has infinite potential and has the rubber-stamping of KRC Genk. Genk produced talents like Kevin de Bruyne, Yannick Ferreira-Carrasco in the past few years. They hope that Lucumi can go and add to their success story.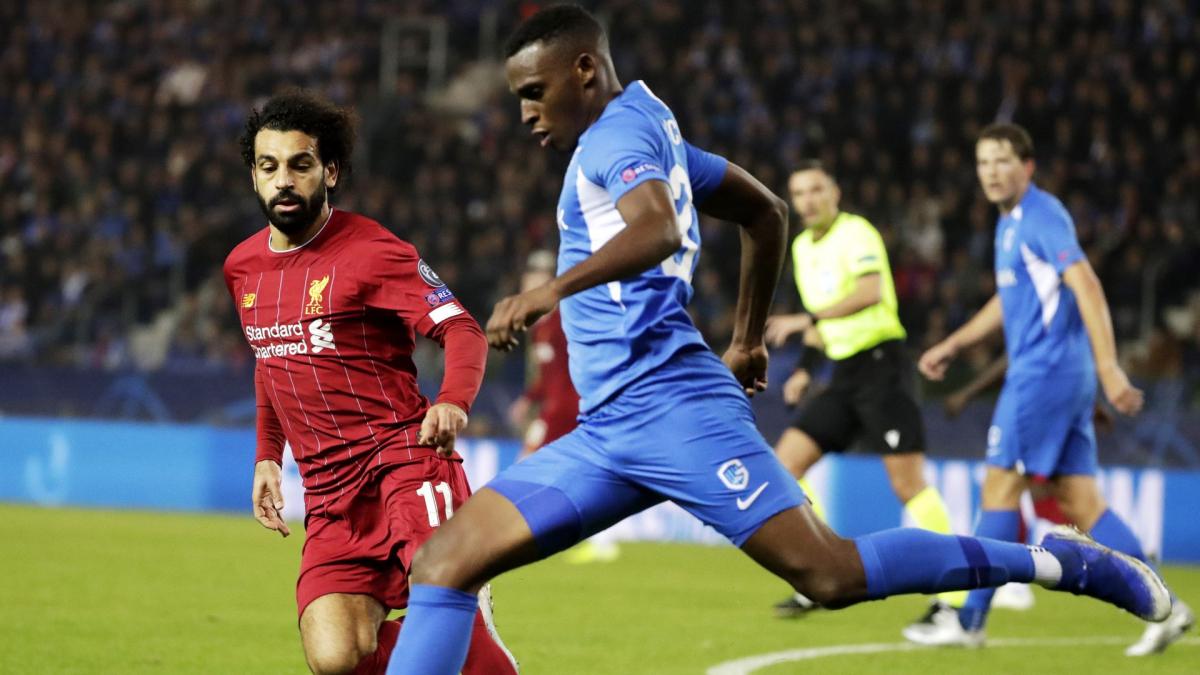 Lucumi has many pros to his game rather than cons. If he gets the chance to work with a world-class manager he can elevate his game to the next level and can fulfill his potential.
PREDICTION FOR COPA AMERICA
Lucumi had a short stint with the Colombian under 17 team and directly stepped up into the senior setting. A senior debut finally arrived in 2019 and was followed by a couple of caps in the following years.
Estos son los 28 elegidos por @ReinaldoRuedaDT para disputar la @CopaAmerica

¡Vamos MUCHACHOS! pic.twitter.com/deDBKhlZhU

— Selección Colombia (@FCFSeleccionCol) June 10, 2021
He was left out of the 23 man squad for Colombia's opener against Ecuador. Lucumi might look to usurp one of Colombia's starting centre-backs in Yerry Mina and Jaison Murrillo. As Colombia eye, a deeper run at the tournament Lucumi might prove too good an option to be left out of the squad. We can definitely expect to see him at the latter stages.
PERFECT LANDING SPOT
Lucumi has a contract with Genk till 2022. He is valued at £10 million currently. Given he is a starter at Genk contract negotiations would've been underway. Genk wouldn't risk losing him on a free transfer. A good showing at the Copa would skyrocket his value make him a most wanted man.
Going to LaLiga? 21-year-old center back from KRC Genk, John Lucumi, is linked with Sevilla FC for the upcoming season. pic.twitter.com/iFPCWXuSBb

— Colfootball (@Colfootball1) May 19, 2020
Ideally, Jhon Lucumi would be a perfect fit for midtable clubs that show ambition. If not an immediate starter he can develop into one. He can also be a great understudy for elite clubs with an eye on the starting spot in the future. A good showing at Copa holds the key in the immediate future for the Colombian Colossus.