Whenever we talk about the greatest footballers of all time, Lionel Messi is one of the first names that come up in the debate. But even though he is widely considered as the G.O.A.T, how close is he to actually adding that title to his name?
https://www.instagram.com/p/CRI1pqtJ8e-/?utm_source=ig_web_copy_link
With the Copa America final about to be played in a few hours, FootTheBall brings you why an International trophy in his resume will make Messi the greatest player of all time in the footballing world.
HOW CLOSE IS MESSI TO ACHIEVING THE UNACHIEVABLE
No player other than Lionel Messi has won a Ballon d'Or 6 times in their career. Life dealt him a weak set of cards but Messi was not like us mortals. Messi was born with a growth hormone disorder which made him a lot shorter than the rest of the lot. The disorder also came with a lot of internal issues which was surely a curse for an aspiring athlete.
Barcelona saw Messi's true potential behind all his complications as they signed the 13 years old Argentinian and also agreed to cover his monthly health expenses. What an investment from the Catalonia club as Messi grew up to become the greatest one-club player for them.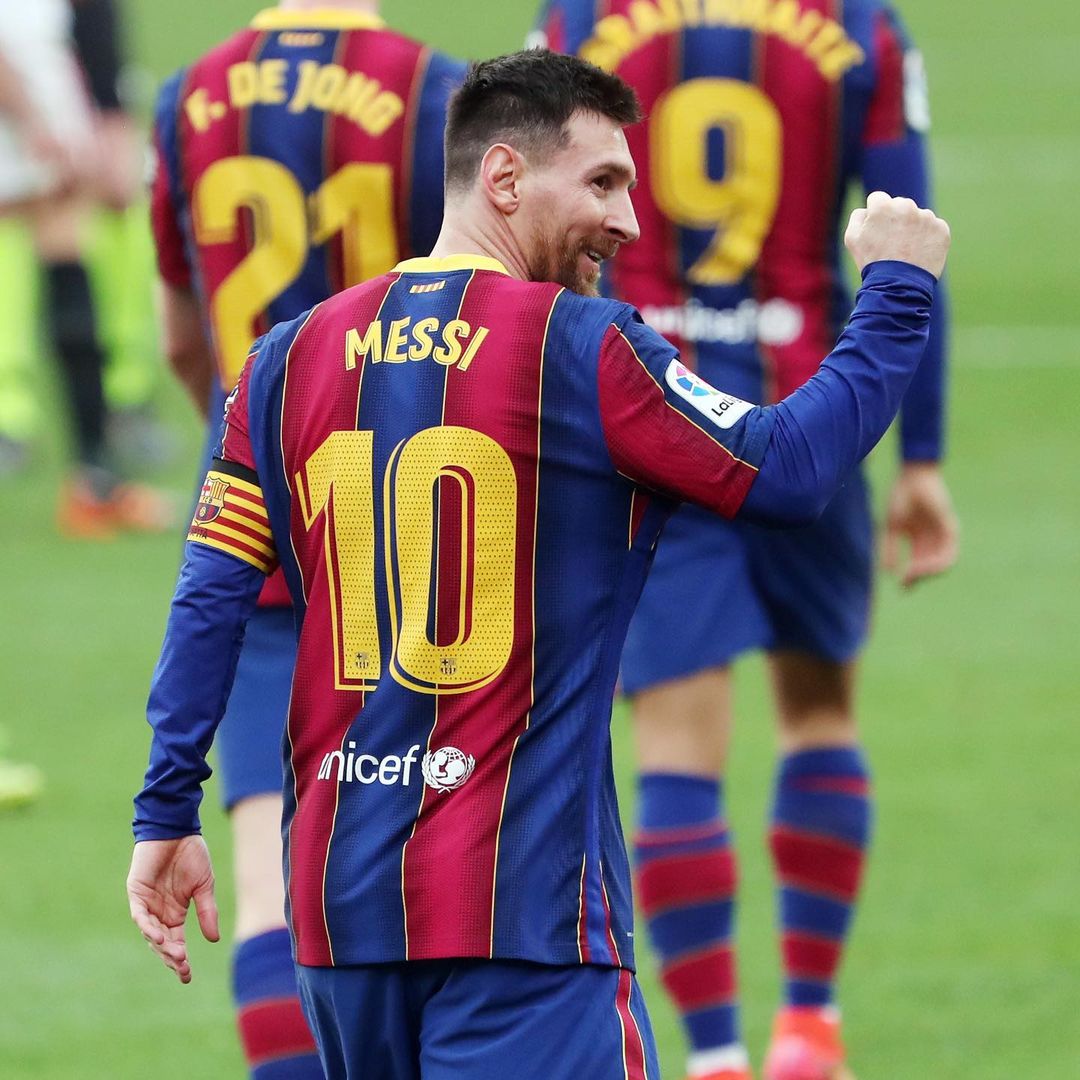 We have seen many prolific goal scorers through time but what makes Lionel Messi stand out is his overall contribution to his team. He is called the greatest team player for a reason, a total of 288 assists in his club career, he is the greatest playmaker in the game. His work both on and off the ball is almost impossible to digest. He has been the lifeline for Barcelona for nearly 2 decades now and has not had even a single disappointing season.
https://www.instagram.com/p/CNyOTckrpnt/?utm_source=ig_web_copy_link
People thought although the opposing defenders couldn't stop Lionel Messi all these years, age will get to him at some point. Messi proved those thoughts to be very misleading. He is 34 right now and still hasn't let his quality drop to lower standards. In the 2020/21 season, he was the highest goal scorer of La Liga and had 7 goals in between the player in the second place. He is also one of the leading Ballon d'Or contenders of 2021 as well.
LIONEL MESSI ACHIEVEMENTS IN HIS FOOTBALL CAREER
Messi is the only player to have won the Fifa World Player, the Pichichi trophy, the Ballon d'Or and the golden boot in the same season (2009/10). With Barcelona, he has won 20 La Liga titles, for Champions League trophies, 7 Copa del Reys, 3 Club World Cups, 8 Spanish Super Cups, 3 European Super Cups and 1 Olympic gold medal.
🗣 Robert Lewandowski: "To win the Ballon D'Or 6 times, it's just incredible."

🗣 Virgil Van Dijk: "There are players like Messi, who are supernatural." pic.twitter.com/Vimo7Oq61T

— EUROs Tweet (@Football__Tweet) December 2, 2019
Individually, Messi has won 6 Golden shoes, 7 top scorer awards in the Champions League and 7 La Liga top scorer awards. He has won 1 Fifa Golden Ball, has been named the Fifa world player of the year once and has also won the best player in Europe twice. Feel free to take a couple of seconds to process all that in.
A BLANK SPACE IN HIS REPERTOIRE
If you are wondering why we haven't mentioned any honours with Argentina earlier in the article, that is because there aren't any!
When we talk about legendary players like Pele and Maradona, we put more emphasis on what they have achieved for their countries whereas they have equally played well for their clubs too. Whether it be Johan Cruyff, Zinedine Zidane, Roberto Baggio or anyone from the last few decades.
When we think about their football career we first admire what they have achieved at the international tournaments rather than what they have done with their respective clubs. Messi has come teasingly close to achieving that as he reached the finals of the Fifa World Cup in 2014 and if Argentina doesn't win the Copa America 21 tonight, down the line, Lionel Messi will always be remembered for that penalty miss against Chile in the final of Copa America 2016.
https://www.instagram.com/p/CRAvynwLbqy/?utm_source=ig_web_copy_link
Lionel Messi has only one thing missing from making him the best player in the history of football and that is success in international tournaments. Messi has yet to win a trophy with Argentina and this year's Copa America is his best bet. Argentina have already reached the final of Copa America 2021 and are about to face Brazil in a few hours.
This is probably the closes Messi is going to get to lifting a trophy wearing the Argentina crest as the Qatar World Cup is probably his last international competition. We agree that winning the world cup is far-fetched but possible, although a Copa America win to his name will save his international career and Messi can then be truly called the greatest player of all time.