Whether paired at the firm core of a stalwart defence, situated inside the kernel of a lyrical midfield, or being at the tip of a fearsome attacking line, the most iconic football pairings are often remembered as being never more than an arm's length apart. Despite this, Bayern Munich wingers Arjen Robben and Franck Ribéry's renowned wing connection never appeared to necessitate them being adjacent to each other to terrorize the rival defences.
For the two wingers, opposing sides of the same pitch were certainly near enough to intimidate defences both domestically and overseas for the better part of a decade.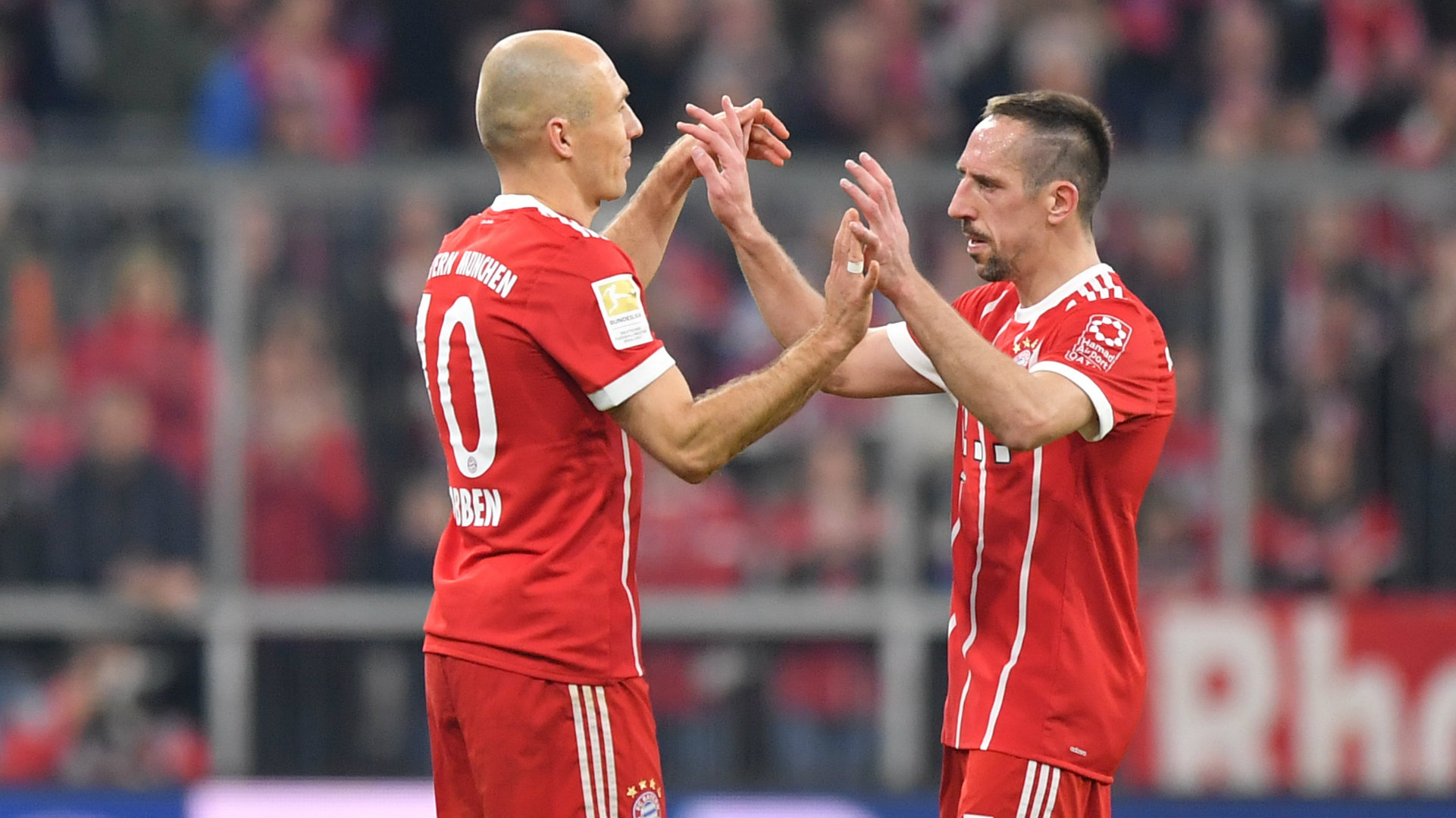 Ribery and Robben, these names would be indelibly associated with the most triumphant period at a club that had established a practice of stockpiling silverware well before their emergence. The pairing combined for 268 goals and 283 assists for The Bavarians in all competitions over the course of a decade, complemented by innumerable memories. 
And they called them Robbery…😎 pic.twitter.com/P8pfY8nW8Z

— Franck Ribéry (@FranckRibery) July 15, 2021
The Flying Dutchman and Scarface are more than simply nicknames; they symbolise the emotions and pleasures that these wing wizards have brought to the club. Ribery and Robben together were known as 'Robbery.' And as their moniker indicates, their manoeuvres were strategic, synchronized, and clinical as part of a quick and flowing Bayern collective.
Arjen Robben has announced his retirement from football at the age of 37.

What a career he's had 👏🏆 pic.twitter.com/oAvpR0oJIx

— ESPN FC (@ESPNFC) July 15, 2021
As Arjen Robben announced his retirement from football for a second time and Ribery becoming a free agent, we reminisce on the memories that the deadly French-Dutch duo produced.
A MATCH MADE IN HEAVEN
August 29′ 2009 will be recognized as the commencement of an illustrious chapter in the history of Bayern Munich since it was the first time Robben and Ribery played their first game together in the club's iconic threads. 
Bayern, who were winless after three matches, won their first match of the season, a 3-0 triumph over Wolfsburg, leading to the birth of the Robbery era. With the score at 1-0, manager Louis van Gaal introduced Robben and subsequently Ribery, who assisted his newfound inseparable companion for a dream debut goal. 
On this day in 2009, Arjen Robben scored a brace against Wolfsburg on his Bayern debut. ⚽️⚽️

Greatest foreign player in the club's history? #fcbayern pic.twitter.com/q0MtgvNJ2y

— DW Sports (@dw_sports) August 29, 2020
Ribery made his professional debut for his local club Boulogne at the age of 17 and progressed impressively, clearing through milestones at Olympique Ales, Stade Brestois, and Metz before joining Galatasaray. His performances in Istanbul drew the attention of Marseille, who gladly recruited him to their offensive ranks.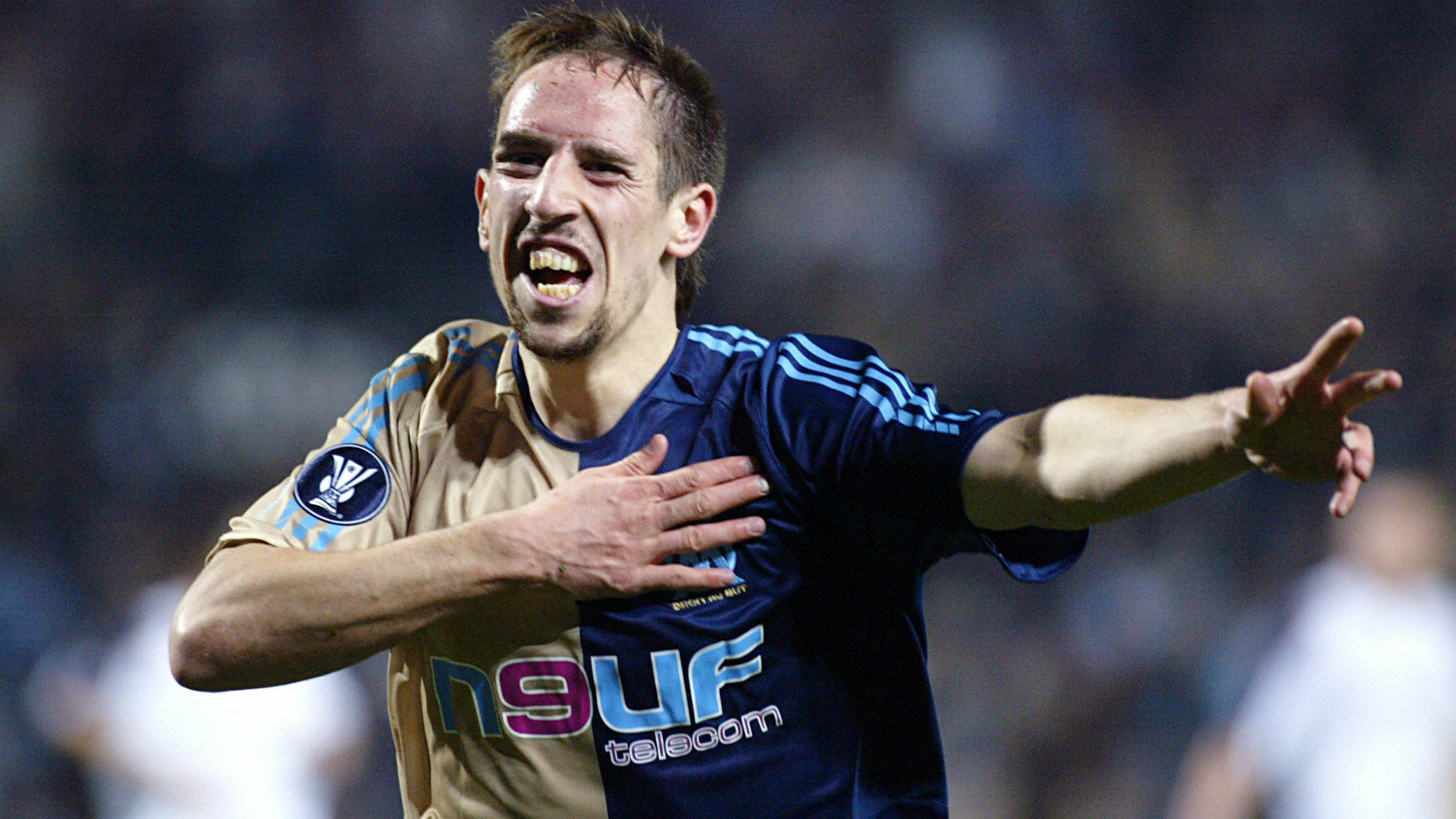 Owing to his impressive outings for Les Olympiens, the winger received his ticket to the summit in the summer of 2007 when he signed for Bayern Munich for a then-club-record €25 million.
Two seasons following Ribery's debut, Arjen Robben paved his personal route to Bavaria. He rose to prominence in the Dutch league before joining his partner in crime in Germany, with PSV Eindhoven, after excelling at hometown club Groningen. Naturally, there was a desire to achieve even greater success.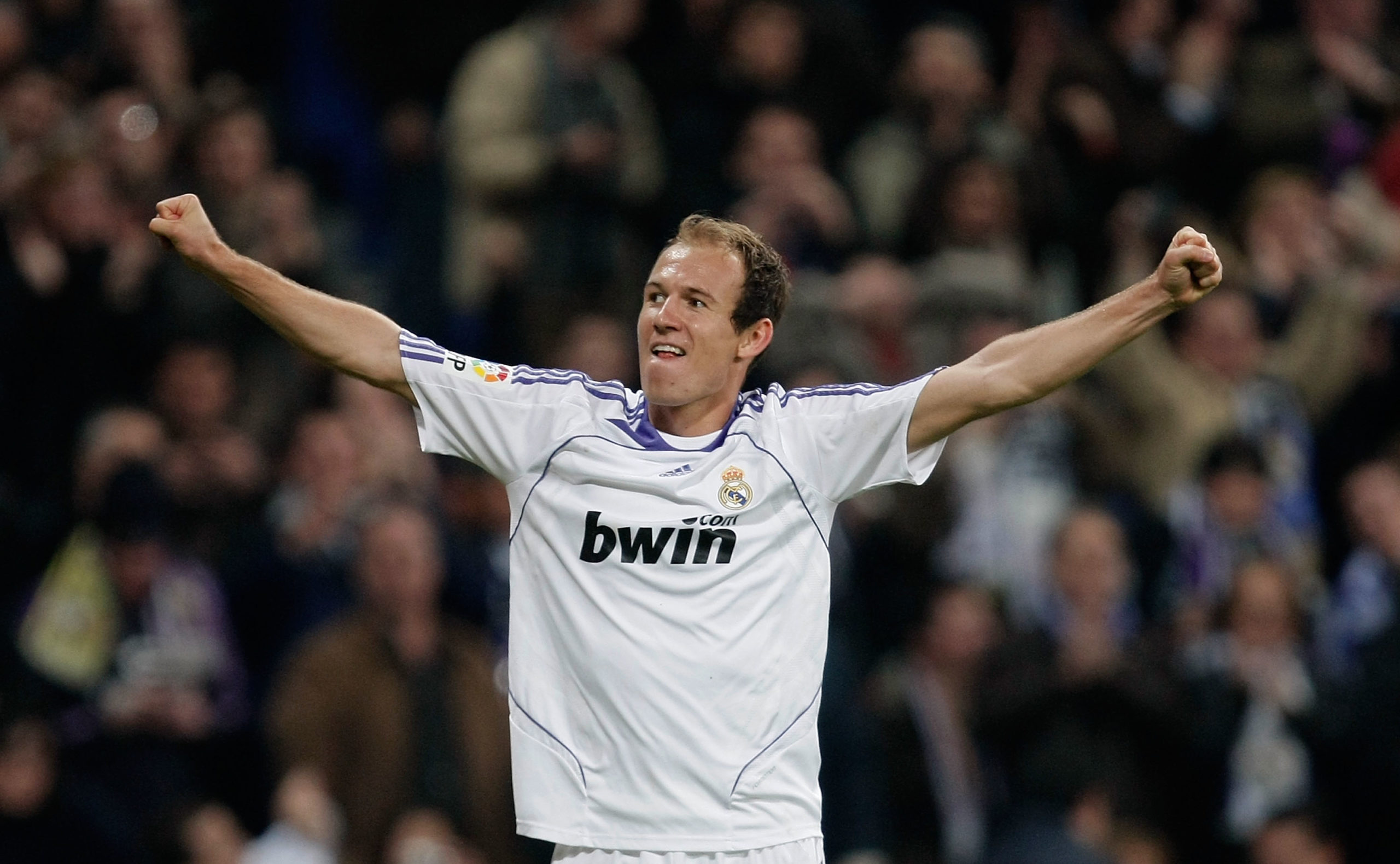 Transfers to Chelsea and Real Madrid provided abundant opportunities for the Dutchman to evolve his game. By the time Robben arrived in southern Germany, he'd already won three league titles in three different nations and had established himself as an integral part of the Dutch national squad. 
DESPAIR AND GLORY
Robben and Ribery would encounter European sorrow together and then glory in the end over the course of four seasons.
2010: Ribery suspended, lose UCL final
2012: Robben misses penalty, lose UCL final
2013: Ribery assists Robben's 89th minute winner to win UCL

Lost together, came back together, won together. Frank Ribery's a free agent & Arjen Robben's retired. The end of an era 👏 ❤️ pic.twitter.com/BYGWd1IIBS

— GiveMeSport (@GiveMeSport) July 15, 2021
By the time Robben arrived in Germany, Ribery had already lifted the Bundesliga, DFB-Pokal, and DFB-Ligapokal in his debut season. Like his French counterpart, the Dutchman had a spectacular debut season in Germany, finishing as Bayern's highest goal scorer as they won the Bundesliga and DFB Cup double. 
The Dutchman also scored a critical late away goal against Manchester United in the Champions League quarter-finals at Old Trafford, sending Bayern through to the semi-finals. With Bayern down 4-3 on aggregate, Ribery found Robben with a delicate corner kick. The Dutchman found the ball with a stunning left-footed volley. The ball struck the net, Bayern Munich took an away goal lead, and United were sent home packing. 
Despite all the times Arjen Robben dropped his shoulder, cut in from the right-wing and caressed the ball into the far corner with his left foot, perhaps *this* remains his finest ever goal.

— These Football Times (@thesefootytimes) July 15, 2021
After outclassing Lyon in the semi-finals, Bayern flew to the Bernabeu to face Jose Mourinho's Inter Milan. Internazionale would eventually dismantle them in the Champions League final. Robbery's spectacular breakthrough at Bayern was not capped with European success.
On this day in 2010, Inter, captained by Javier Zanetti won the Champions League as they defeated Bayern 2-0 with both goals coming by Diego Milito. Walter Samuel and Esteban Cambiasso also focal points in that team. pic.twitter.com/DX3mxssA7J

— Roy Nemer (@RoyNemer) May 22, 2021
Bayern were back in the Champions League final two years later. The Germans arrived as heavy favourites, given the final was being played at Allianz Arena, against a Chelsea side led by Roberto Di Matteo. However, the game went into extra time with scores levelled at nil-nil. Bayern were awarded a penalty when Didier Drogba fouled Ribery, forcing him out of the contest.
Robben took the penalty, but Petr Cech denied it, and Bayern's misfortunes from 12 yards persisted as Chelsea won the ensuing shootout.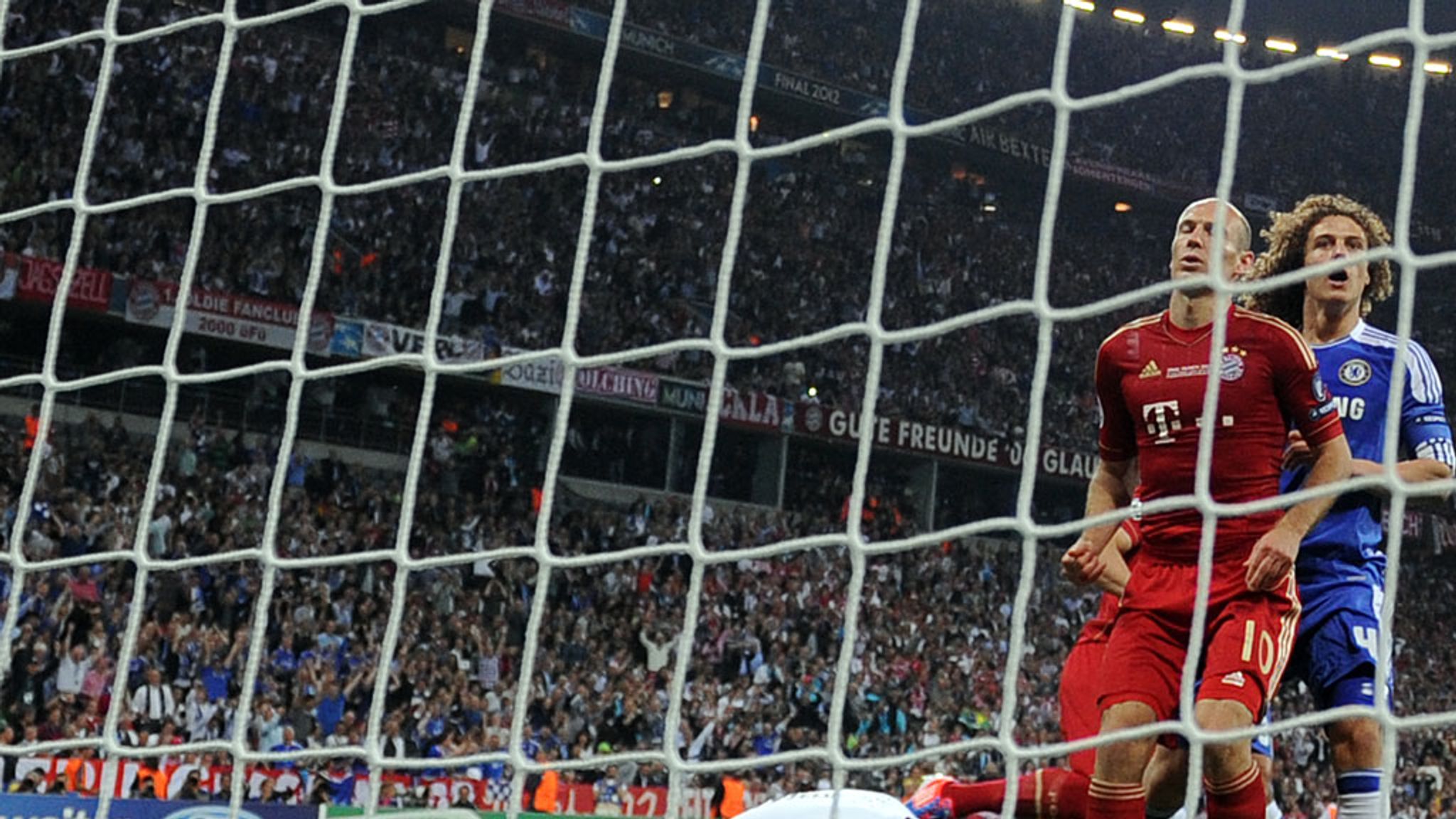 With these two agonizing games etched in Robben and Ribery's heads, an opportunity for redemption offered itself in 2013 against their German adversaries, Borussia Dortmund. While Dortmund controlled the early portions of the contest, it was Bayern who eventually prevailed.
🔴 When Arjen Robben became Mr Wembley…@FCBayernEN | #UCL https://t.co/H0XriLtzqN pic.twitter.com/gR6CCtU7s3

— UEFA Champions League (@ChampionsLeague) July 15, 2021
As in any happy ending movie, Ribery and Robben combined for the game-winning goal in the 89th minute, putting an end to the duo's Champions League jinx. 
THE WING WIZARDS
Robben and Ribery have amassed a monstrous stockpile of trophies while anchoring opposing Bayern wings for ten seasons. Since arriving in Bavaria, Robbery has spearheaded the German heavyweights as Bayern won seven Bundesliga titles, four DFB Cups, and one UEFA Champions League triumph in a spectacular decade.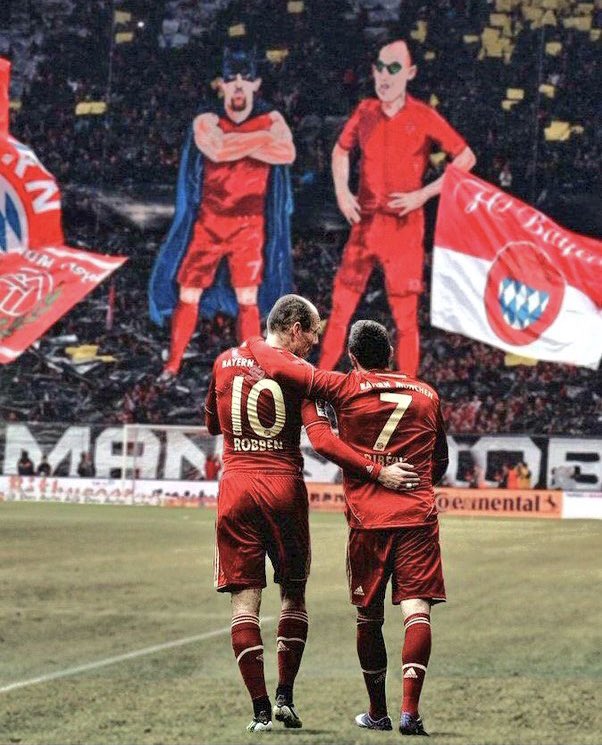 Although, Ribery and Robben had a difficult last few seasons, both battling with injuries at key points in these seasons. With their superpowers lessening by the day, it was time for both to bow out gracefully and end their lucrative pairing at Bayern Munich.
The duo brought their Bayern careers to a close with a 5-1 hammering of Frankfurt in the last league match of the season, securing their seventh Bundesliga title. Tears flowed freely across Allianz Arena as supporters waved farewell to the Robbery that had fascinated them for a decade.
Last time on #FCBSGE: Bayern celebrate their seventh consecutive Bundesliga title, bidding farewell to Rafinha, Robben and Ribery. ❤️

An emotional day with some iconic celebrations 🍻📸 pic.twitter.com/2aXRlF6IUa

— Bundesliga English (@Bundesliga_EN) May 23, 2020
With their quickness of mind and mobility; precise ball mastery; and a high degree of footballing acumen, they had all the weaponry to flourish and were destined for greatness. Arjen Robben and Frank Ribery will be hailed for their everlasting contributions to the beautiful game. They will be remembered as possibly the greatest wing tandem the modern game has witnessed.