Liverpool had one of the worst campaigns under Jurgen Klopp's tenure at Anfield last season. Finishing 17 points behind champions Manchester City was probably an outcome none could have predicted at the start of the season. However, although the German did make some unimaginative choices, he deserves more praise than criticism.
The Reds did not have a solid centre-back backup and the unfortunate absence of Virgil Van Dijk and Joe Gomez exposed their fragilities. With Joel Matip also nagging away with injuries from time to time, there was an imminent need to bring in some high-quality assets. The introduction of Anfield's second most expensive defender in Ibrahima Konate has been the transfer talk of Merseyside. But, the fans aren't yet content.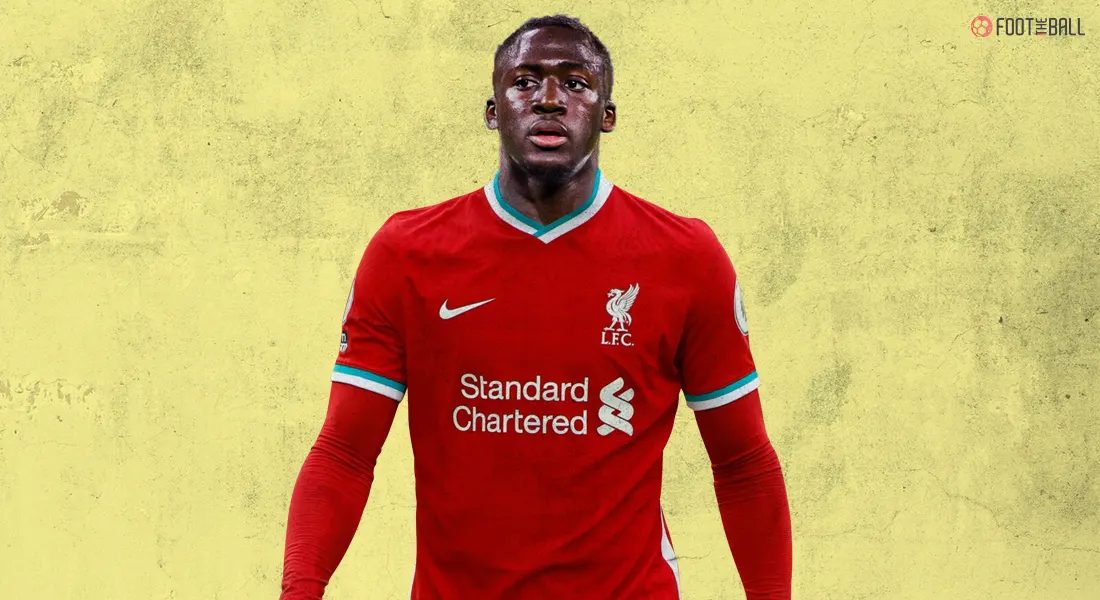 Jurgen Klopp, unlike his Managerial peers, does not demand big transfers every summer. Anfield's beloved boss has a knack for building a world-class squad with whatever he has in hand. And so, there might not be too many transfers activity this summer. However, there is no denying that Liverpool lacks the squad depth some of the other big European elites have.
VVD's absence exposed not only its defensive vulnerabilities but more so its midfield incapability. The departure of Gini Wijnaldum will only add to that concern. So, it will be of paramount importance that Liverpool identify a midfield replacement for the Dutchman. Last season also exposed the over-reliance on Mo Salah for goals. A solid attacking option will also be part of Liverpool's transfer ambitions.
PRIORITY NO 1 – CENTRE MIDFIELD
IDEAL OPTION – SAUL NIGUEZ
Saul Niguez is one of Atletico Madrid's best midfielders. To play in a system that demands aggressive tackles and pressures over the entirety of the 90 is overwhelming. But, Diego Simeone's side does it better than others. Saul Niguez being one of their instigators. A defensive screen in midfield capable of chasing down anyone who touches the ball, the ball winner and a counter-presser.
https://www.instagram.com/p/CPOuah9pUtk/
Niguez's unwavering energy and tenacity is a key quality that gels well with Jurgen Klopp's style of play. A perfect replacement for Gini Wijnaldum. The arrival of Niguez will also relieve Thiago's and Henderson's additional defensive responsibilities, enabling them to play higher up the field. The formidable Fabinho will also have a solid partner to rely on just like the Dutchman. If Liverpool does land the big-money move, the Reds midfield is in safe hands, to say the least.
BUDGET OPTION – RENATO SANCHES
Renato Sanches had an excellent Euro 2020 campaign with a rather disappointing Portugal. Sanches played his best football, commanding the midfield, using his strength and pace to outwit the opposition. He has also been impactful for Ligue 1 champions Lille. Liverpool has been long admirers of the Portuguese talent and has been keeping tabs on him for a while now.
Renato Sanches had more passes ending in the final third (68) and completed the joint-most take-ons (8) than any other #POR player in #EURO2020

The Euro 2016 Young Player of the Tournament winner impressing yet again. pic.twitter.com/u9M8A4GjfK

— Squawka Football (@Squawka) July 14, 2021
Sanches is a versatile midfielder capable of playing across every position in the centre of the field. He is a dynamic player, strong on and off the ball. Although Sanches does not excel in a single position, his ability to span the length of the field makes him a deadly prospect.
Be it progressive carries from deep positions or long shots from outside the box, the young Portuguese is calm and composed. His ball control, dribbling and ability to maintain possession is excellent. Combine that with a tenacious work ethic, keen on winning back possession and you have a product Klopp would be delighted to work with.
FOOTTHEBALL'S QUIRKY OPTION – SANDER BERGE
Albeit an injury-hit season, Sheffield's No.8, Sander Berge, was one of the best players for the side. The towering midfielder is one of the brightest upcoming talents in European football. With a credible understanding of the game, this Norwegian is the kind of player that can dominate the midfield.
🇳🇴⚔️ Sander Berge Champions League and Europa League stats:

17 apps
2 tackles per 90
1.7 dribbles per 90
└ 81.3% success rate
4.5 accurate long balls per 90
└ 74% long ball accuracy
3.5 aerial duels won per 90
└ 72.2% aerial duel win rate
7.10 WhoScored rating https://t.co/T88IWY1SbQ

— WhoScored.com (@WhoScored) January 30, 2020
Often an outlet when pressure is mounting, Berge uses his exceptional ball control to maze his way out of tight situations. Intercepting crucial balls and turning possession quickly makes a dangerous counter-attacking prospect as well. Berge could fill the gap in Liverpool while also poising as a unique alternative.
PRIORITY NO 2 – ATTACKER
IDEAL OPTION- ISMAILA SARR
The Senegalese international had already caught Liverpool's attention last year. A prolific goal scorer at just 23-years of age, the right-winger can be deployed anywhere across the front-line. With 13 goals and four assists last season, the Watford attacker has been one of their best players.
https://www.instagram.com/p/CNLQKFEMQV_/
Like Diogo Jota, Sarr could slot in the right channel or can also deputise as a striker. A hybrid option that Liverpool is reportedly monitoring. But he may not come in cheap. The Reds are said to be willing to pay up to 40 million euros but Watford has not set a clear price tag so far. Sarr could act as a potential short-term reinforcement while also being a long-term replacement for the 'Egyptian King'.
BUDGET OPTION- JEREMY DOKU
Jeremy Doku was a star among the star-studded Belgian side. The nineteen-year-old showed hunger and passion that some of the other Belgian players lacked. Leaving defenders in his dust, Doku's exceptional dribbling abilities sparked interest among the global audience. Fast, strong and entertaining, Doku highlighted why he is called a wunderkind.
8 – Jéremy Doku completed eight dribbles against Italy, a record for a teenager since we have full data for the World Cup (1966+) and EUROs (1980+). Mesmerising. #EURO2020 pic.twitter.com/29oWdkr1Hh

— OptaJoe (@OptaJoe) July 2, 2021
There's no surprise that Liverpool has been trailing the Rennes star for a while now. The young player chose to stay with Rennes last season to gain more game time and to establish himself as a player. Smart moves by a young player, a character that surely would attract the interest of Jurgen Klopp.
Doku has the right mix to play for the Reds and although wouldn't immediately replace the front four, definitely has the capability of challenging for the spot. Liverpool will be able to secure him for a limited budget if they act swiftly. Further down the line, this kid might just be the next big price tag that no one in Europe can afford.
FOOTTHEBALL'S QUIRKY OPTION – WILFRIED ZAHA
The Ivory Coast and Crystal Palace forward is one of the most eye-catchy players in the Premier League and has been for a while now. Surprisingly, none of the bigger clubs in Europe ever made any real commitment to getting his signature. Be it dribbling, passing, ball control, skills or even fancy tricks, this forward has got it all.
— Wilfried Zaha (@wilfriedzaha) July 15, 2021
Wilfried Zaha is nearing the prime of his career. If Liverpool is looking for a potential well-known player to boost their line-up, Zaha is their man. Having scored eleven goals and assisted twice in the Premier League last season, Zaha has once again joined the rumour mill. But unlike previous seasons, we hope he finally gets the move he deserves!
THE VERDICT
Jurgen Klopp knows what he's doing and although fans and pundits voice different opinions, Liverpool is safe in the German's hands. Even at their worst injury-hit season, the Reds managed to finish third in the league. With many players returning to fitness and with potential incoming names, we expect Liverpool to once more challenge for the title on all fronts.