Atletico Madrid is possibly one of the most underrated clubs in Europe. Often hidden under the shadows of the Spanish giants, Real Madrid and Barcelona, not a lot of people know just how good this side is. Well, that might change though as they have gone and won their 11th La Liga title this season after battling out what might be the toughest title race in recent history.
Here's how Diego Simeone led his team and won his 2nd La Liga title as the manager of Atletico Madrid.
SEASON SUMMARY
Unlike their title contenders, Atletico Madrid couldn't have asked for a better start to the season. In their first game they battered Granada in a 6-1 opening day victory, setting the tone straight for what lies ahead. By game week 12, Atletico Madrid got to the top of the league and stayed there for the next 27 weeks!
Even though they had a tough group in the Champions League, they managed to pass through the group stage. By the halfway point Atletico Madrid had 50 points to their name. By February they had a 10 point lead and a game in hand to the team in 2nd place. Atletico Madrid were looking like a side that would dominate the latter half of the league too, but things didn't quite pan out their way.
Luis Suárez, Atlético de Madrid No. 9 🏆 pic.twitter.com/Nz0DVffUVZ

— LALIGA CHAMPIONS 🔴⚪️🏆 (@atletienglish) May 23, 2021
Things started to go downhill February onwards. They were knocked out of the Champions League which would have surely affected their morale as a team. They started losing points against teams like Athletic Bilbao and Real Betis. By matchday 32 they lost their place at the top as Barcelona succeeded in overtaking them, even Real Madrid and Sevilla were right at their heels and were looking strong too.
What seemed to be a league already won in January, turned into a close title race. Atletico Madrid looked like it had bottled yet another league title. The title race went on to the last matchday and thankfully Atletico Madrid lifted the La Liga trophy and deservedly so.
La Liga – 1st
Champions League – Round of 16
Copa del Rey – Second Round
BEST MOMENT OF THE SEASON
Real Valladolid 1-2 Atletico Madrid (La Liga)
After a long and hard campaign, we believe lifting some silverware has got to be Atletico Madrid's best moment. By the last match day, Barcelona were out of the title race and only the two Madrid clubs had a shot at the title. Atletico Madrid were facing Real Valladolid who were on the verge of relegation. The situation was simple for Simeone's men. They lose the game, they lose the title.
Never stop believing 🔴⚪️
pic.twitter.com/fEwaU4Fejq

— LALIGA CHAMPIONS 🔴⚪️🏆 (@atletienglish) May 27, 2021
Surprisingly Atletico Madrid had a shaky start to the game against a Valladolid side who were fighting with all their might to avoid relegation. In the 18th minute, Oscar Plano buried the ball in the bottom right corner for Real Valladolid, leaving the Atletico Madrid's defenders with their hands on their heads.
By the halfway point, Atletico Madrid found itself trailing by a goal, as things stood, they were about to lose the title. Thankfully, Angel Correa and Luis Suarez scored a goal each in the 2nd half, securing the title for their club.
Atletico Madrid ended their season at the stadium's parking lot where they met and celebrated with their fans who had travelled all the way to cheer their team from outside the Real Valladolid stadium. What a beautiful and wholesome end to their 2020/21 campaign.
Honourable Mentions – 5-0 win against Eibar, 6-1 win against Granada, 1-0 win against Barcelona.
WORST MOMENT OF THE SEASON
Chelsea 2-0 Atletico Madrid ( Champions League- Round of 16- Second Leg)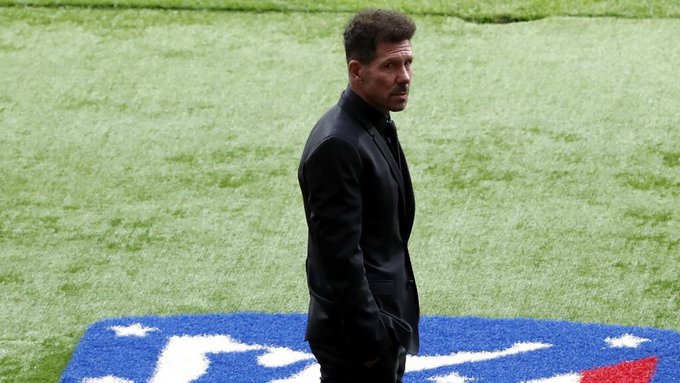 The Champions League is the best and the toughest competition at club level in Europe and getting knocked out of it in this fashion has got to be the worst and the most embarrassing moment of a rather successful season. After losing 1-0 at home, Atletico were supposed to come back stronger for the away leg against Chelsea, but they ended up getting battered even worse. Lesser possession, lesser shots and even lesser passes. Chelsea walked right over a beat Atletico Madrid.
A team of their stature getting knocked out so easily even though they had been dominating their domestic league, it is obvious that Atletico Madrid had to do a lot better in Europe if they want to be considered as one of the elites.
(dis) Honourable Mentions- 4-0 loss against Bayern Munich, 2-0 loss against Real Madrid.
THE SEASON MVP
Luis Suarez
Barcelona sold Suarez because 'he was too old' and 'didn't have a place in the squad'. Suarez replied with 21 goals and a La Liga title. Suarez's consistency this season was a major part of Atletico Madrid's campaign. He wasn't only a good player but his experience also helped him to lead the front line. Suarez had a goal involvement every 15 minutes for the club which clearly shows his influence on this side.
After the final game, Suarez took his boots off and sat on the pitch and facetimed his family then and there. That is how much it meant for him to win his dignity back in front of the whole world. He is 34 right now and will probably finish his career at Atletico Madrid. It would be interesting to see if he can continue the momentum in the next season too.
Honourable Mentions – Jan Oblak, Angel Correa, Marcos Llorente, Stefan Savic, Kieran Trippier.
BIGGEST UNDERACHIEVER
Joao Felix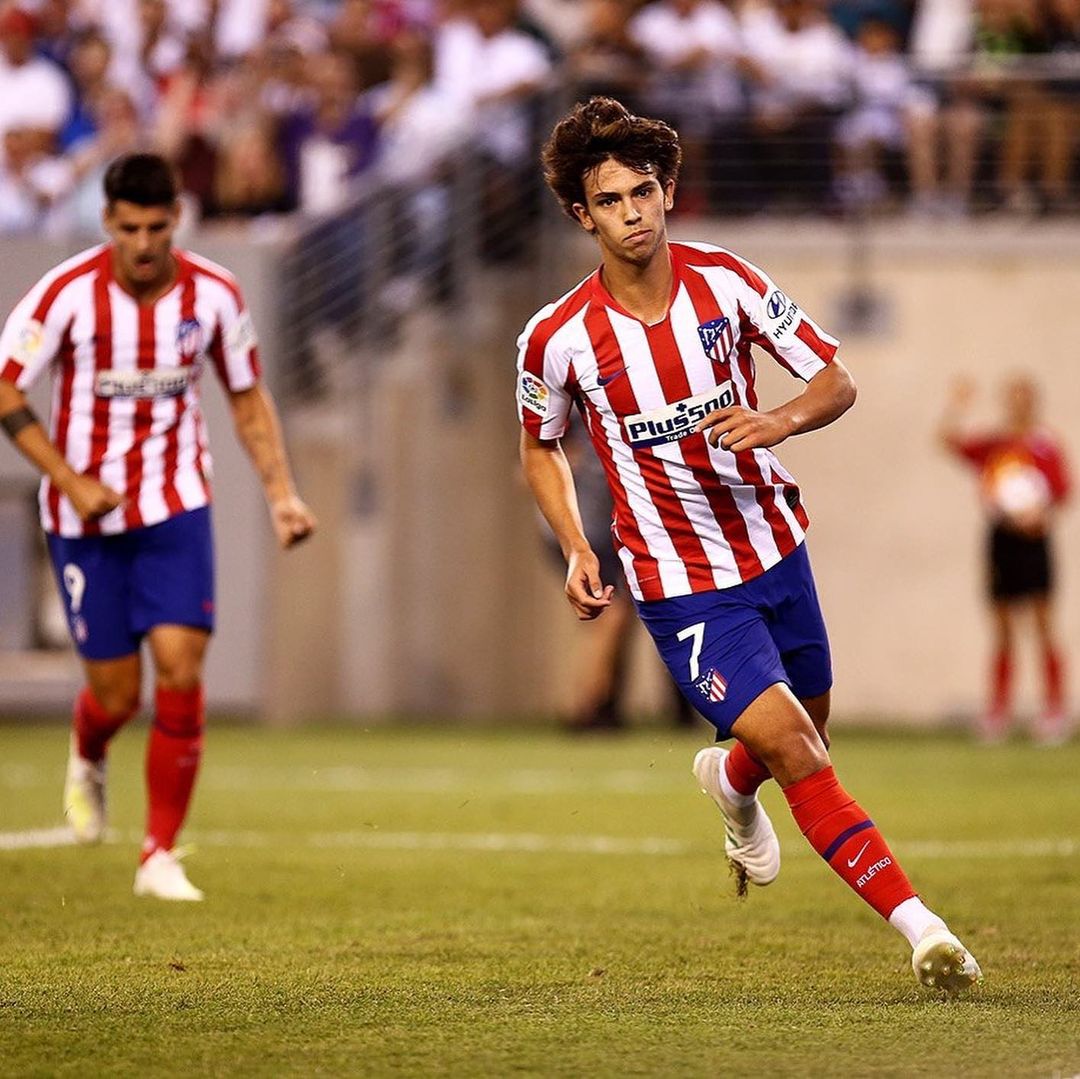 When Felix signed for Atletico Madrid after a solid 2018/19 season, big things were expected from him as he was brought in to fill Antonie Griezmann's shoes. It's no secret that he had a bad first season at Atletico Madrid but surprisingly things were starting to look good for him at the start of this season. But his form didn't last long and he became inconsistent once again. In the end, he scored 7 goals and provided 5 assists in La Liga.
Although he is only 21 years old, we know he has ample potential to do and contribute a lot more than he is doing right now. His performances for Atletico Madrid have been decent but definitely underwhelming.
(dis)Honourable Mentions – Thomas Lemar
Overall it seems like Atletico Madrid had its main focus on La Liga and hence fell short on all the other competitions. Getting out of the Copa Del Rey in the 2nd round is very disappointing. Their performance in the Champions League has also been poor as they couldn't even score a single goal against Chelsea in the two legs they played. Winning La Liga is a huge deal but that doesn't mean a club has the liberty to do bad at other competitions they are competing in.
Final Grade: A-