Barcelona's expectations heading into the 2020-21 campaign were quite minimal. Following Barcelona's 2-8 hammering at the hands of German behemoths Bayern Munich in the UEFA Champions League semi finals, only few held optimism that this campaign would deliver anything worth celebrating.  
Ronald Koeman took over a Barça team that was battered and wounded. Following a trophy less season with no good management, poor economic stability, and a plethora of on and off-field upheaval, the scenario was not optimal for any team or manager.
Ronald Koeman did not receive the players he requested, the veterans were nowhere near what was anticipated of them, and the club was forced to rely heavily on youngsters, who rarely featured on the biggest stage. 
How did the Blaugranas fare this campaign? In our FC Barcelona season review, we will find out! 
SEASON SUMMARY
Barcelona appeared to be out of the title bout in the first few weeks of the campaign, thanks to a disastrous start. At the beginning of the season, they were in a top-four battle, which was dreadful for a squad of their calibre.
Their dismal losses to considerably inferior sides in Getafe and Cadiz, along with inconsistent attacking superiority in frustrating draws against a number of opponents, saw them drop to 13th in the La Liga rankings at one point. 
However, they soon had a significant improvement in performance at the start of 2021, making Barcelona the overwhelming favourite to win La Liga. Messi found his groove and led Ronald Koeman's team to 12 victories and a tie in 13 league matches, and despite a 2-1 setback to Real Madrid in April, it seemed like Barca might still win the Spanish top-flight. 
But again, things quickly went south for the Cules and the rollercoaster season ended in a big low. A goalless draw with eventual La Liga Champions Atletico Madrid saw them lose their projected advantage to conquer the title before a 3-3 draw with Levante and a 2-1 loss to Celta Vigo formally removed Barcelona from contention as they finished 3rd, their worst finish ever since the 2007/08 season.
Barcelona will finish outside La Liga's top two places for the first time since 2007-08 😳 pic.twitter.com/gkaSaIJeYU

— ESPN FC (@ESPNFC) May 16, 2021
The Azulgranas were also knocked out of the Champions League by French heavyweights PSG in the round of 16. In the Supercopa final, they finished second to Athletic Bilbao. However, unlike the previous season, Barcelona finished the season with silverware, as their heroics in the Copa del Rey tournament, defeating Athletic Bilbao, extended their count to 31 Copa del Rey titles, the highest in the competition's history. 
Ronald Koeman has done a decent job, but that is not enough for a job that is as demanding as Barcelona's.
Anyways, apart from Copa and some remarkable displays, some highlights of Barcelona's season have been: uncovering an unheard-of version of Frenkie de Jong, letting Pedri establish himself once his talent was made obvious and which led him to be selected for Luis Enrique's Euro 2020 Spain squad, trusting Mingueza and Araujo and passing on expertise to them as a former defender, and seeing Antoine Griezmann settle in.
Busquets and Alba have also performed better than in recent seasons. But despite all that, the best news of Barcelona's campaign was the fall of the devil, the resignation of Josep Bartomeu and his board of directors, and the return of the recognised finest president in Barcelona's history, Joan Laporta.
La Liga- 3rd place
Champions League- Round of 16
Copa del Rey- Winners
Spanish Super Cup- Runners-up
BEST MOMENT 
BARCELONA 4-0 ATHLETIC BILBAO (COPA DEL REY FINAL)
Barcelona's season had a rare glimpse of hope when they won their 31st Copa del Rey title in April, but things were exceedingly gloomy and did not look to be moving in that direction early on.
Koeman's team required extra time to beat third-tier Cornella in the third round before edging past Rayo Vallecano.
The real action, though, began in the quarterfinals. Barcelona faced Granada and fell behind 2-0 in the first half, but late goals from Griezmann and Alba in the 88th and 90th minutes, respectively, saw the Camp Nou side force extra time. Barcelona proved too strong for Los Nazaries, scoring three goals in 13 minutes which saw the Catalan giants book themselves a ticket to the semifinals. 
Barcelona appeared to be put out of their misery in the semi-final when Sevilla thrashed them 2-0 in the first leg, but to Koeman's credit, a shrewd tweak in formation and tactics, with a three-man defensive line, resulted in an amazing 3-0 triumph in the second leg, booking them a berth in the final against Athletic Club. 
In the finals, it was a chokingly tight first 45 minutes as the score remained 0-0. Barcelona steamrolled to a 4-0 victory with the identical three-man defensive line, with all four goals coming in a 12-minute stretch in the second half, with one goal scored by Griezmann and De Jong each and capped off by a brace from Messi.
Koeman's tactics were fantastic, with Barcelona executing perhaps the most beautiful football of their rather inconsistent season. 
WORST MOMENT
BARCELONA 1-4 PSG ( CHAMPIONS LEAGUE ROUND OF 16 1st LEG)
Barcelona looked incredibly dominant in the Champions League group stage, thrashing Ferencvaros and Dynamo Kyiv and winning 2-0 against a Juventus club mired in their own misery.
With a top position in the group on the stake against Juventus on a penultimate day, Barcelona were brutally hammered 3-0 and consigned to a last 16 fixture versus old rivals Paris Saint-Germain, who were eager to redeem La Remontada's devastation at that stage four years ago, and that's basically what transpired.
Instead of a player, Barca's major mistake was how they approached and competed in the game. PSG showed no compassion, attacking and attacking and allowing Kylian Mbappe to have a lot of fun. What a night from him, crowning himself with a hat-trick at the Camp Nou. Barcelona was a toy that desired to be smashed. 
As the French continued to damage them, Barcelona sought to attack even quicker, taking risks, moving too hastily, and becoming chaotic. Their attitude to the game was obviously inadequate. In terms of competing and reacting to game conditions, Barcelona were completely inept. PSG wanted more, and the Camp Nou side kept giving it to them.
https://www.youtube.com/watch?v=NNXLVAB94vw
Kylian Mbappe landed at Camp Nou and went home with the match ball after scoring a hat-trick in a 4-1 victory, thus ending the tie before the second leg ever began.
Barcelona avoided additional humiliation with a 1-1 draw in the return leg, but the damage had already been done, and the contrast between a legitimate contender and a collapsed behemoth was painfully obvious.
THE SEASON MVP
LIONEL MESSI
Who else? Another season, another hall of fame performance from the game's undisputed greatest player. Lionel Messi carried Barcelona once again and was entirely responsible for whatever sort of success the team enjoyed.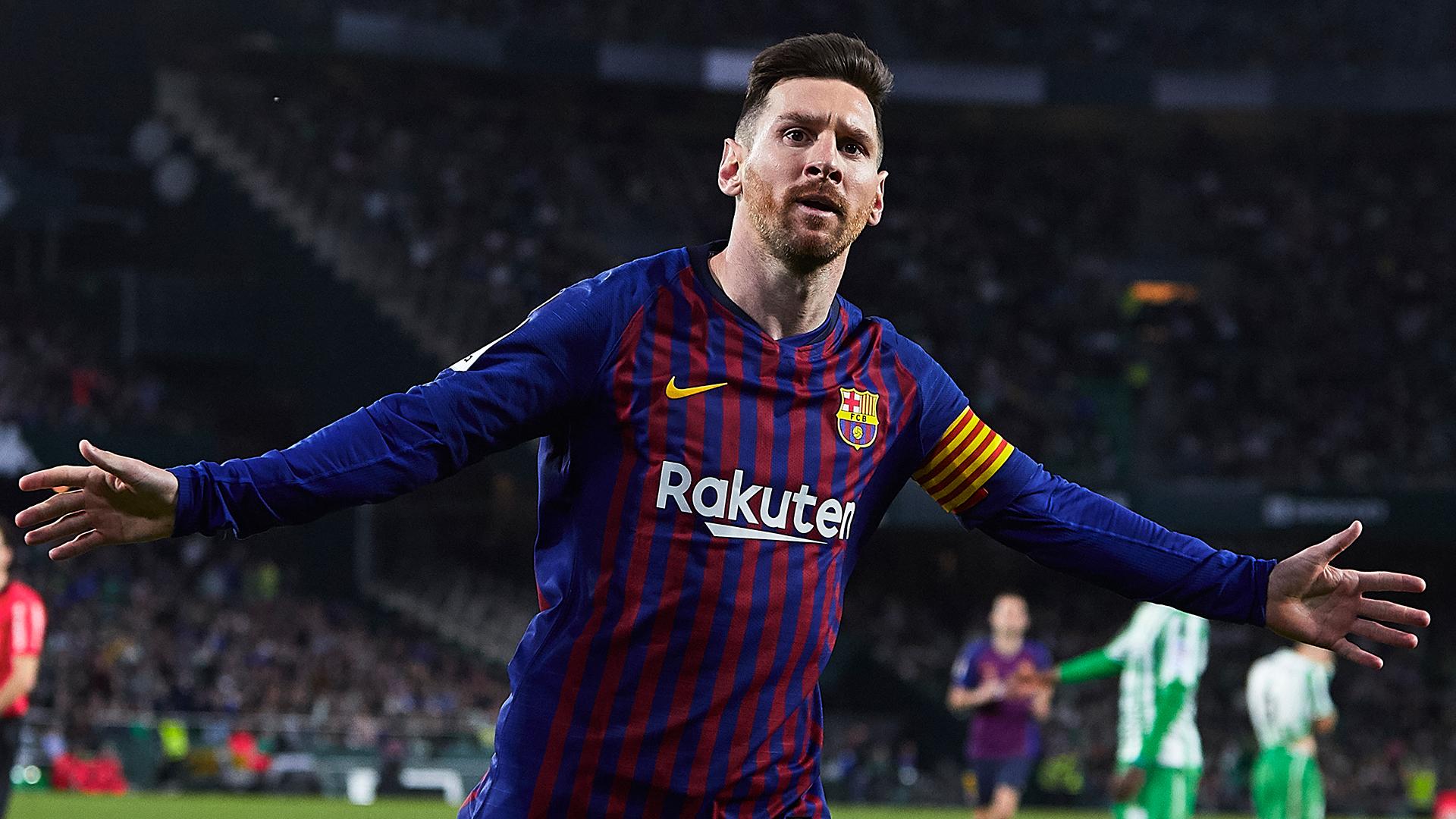 Last season, many people thought that the 19/20 season will, unfortunately, be known for two things for Barcelona: for being a terrible one collectively, and for being Messi's last with the number 10 in the red and blue colours. Of course, Lionel Messi was eventually prevented from leaving his boyhood club by a torrent of outcry and his enormous devotion for Barcelona. 
Messi's dribbling has certainly not been as precise and sharp as when he was younger, and he has squandered more clear cut chances than in the past, maybe due to weariness or discomfort. However, this is just due to Barca's high demand from him to carry the team, as well as his reaction to the team's recent bad performances.
Nonetheless, the Argentine wizard concluded with 38 goals and 14 assists in 47 appearances across all competitions, demonstrating his world-class level standards once again in a dismal season for the Catalan giants. 
Honourable Mentions- Frenkie de Jong, Sergio Busquets, Pedri
BIGGEST UNDERACHIEVER
MARC-ANDRE TER STEGEN
Ter Stegen has had a rough season in between two operations in successive summers, ostensibly for football reasons. After making mistakes and learning in his first two years, this may have been his most difficult season at Barcelona as a well-established goalkeeper.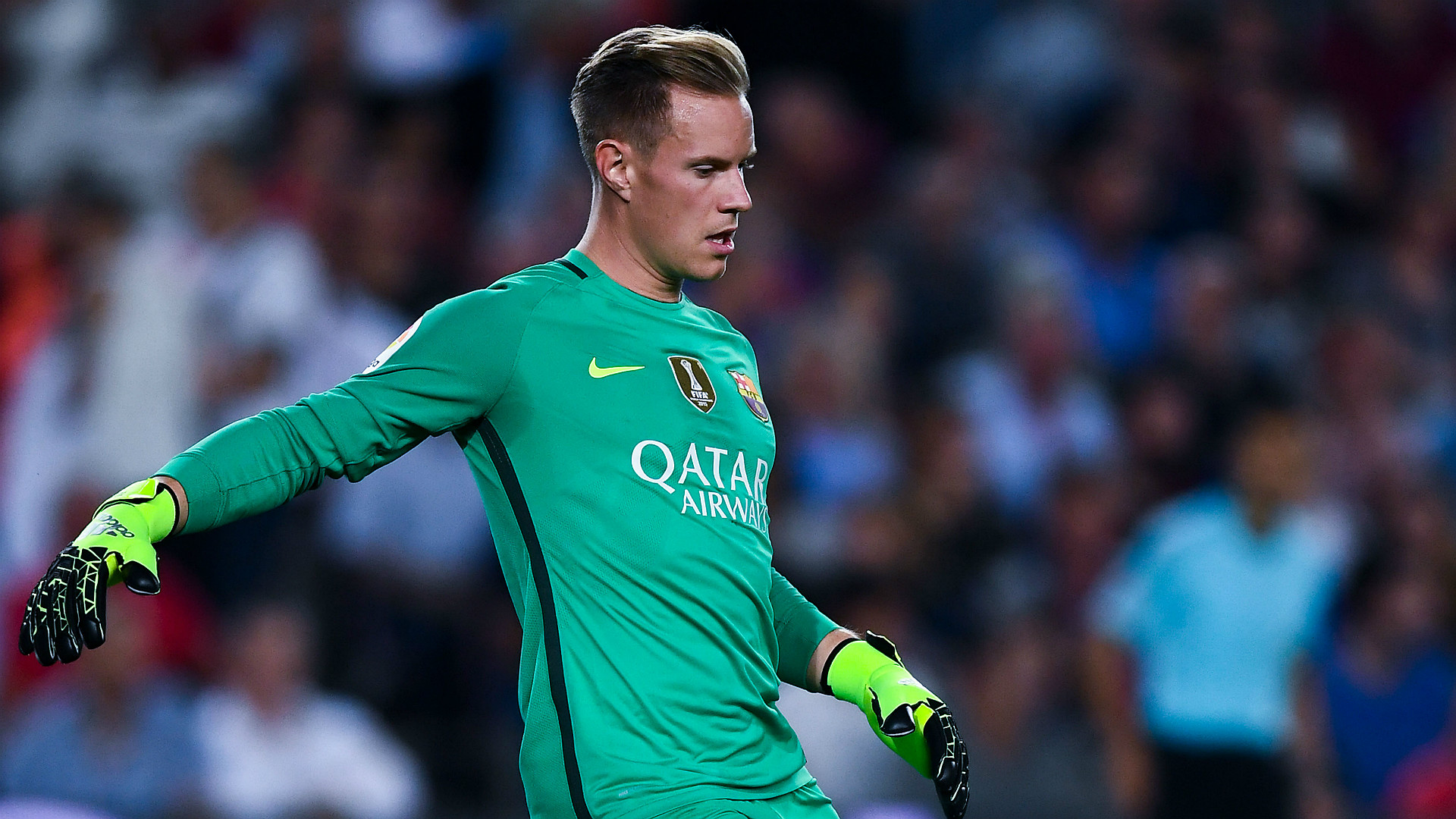 Top-tier keepers can abstract from the collective and win them critical points, but the German has been caught up in the team's inconsistency this season. It's not that he's lost his exceptional reflexes and agility to make remarkable saves. He's produced a bunch of them.
He won Barcelona's home game against Dynamo Kyiv, and he saved two penalties in a shootout against Real Sociedad in the Super Cup or a crucial one to Lucas Ocampos in the Copa. 
Ter Stegen will have knee surgery this week and will miss Euro 2020 😔https://t.co/dvdBuWYDC6 pic.twitter.com/skmg3dX7K6

— MARCA in English (@MARCAinENGLISH) May 17, 2021
But there have been positional and interpretative mistakes, especially in the final third. Mostly, he struggles with lateral crosses. The German needs to be more proactive to come off his line. Yet these are things that could be improved.
Furthermore, he is one of the most stable goalkeepers on the ball, which should be utilised more. He should be expected to be a more daring sweeper-keeper, abandoning his area to intercept through balls and making better use of his talent in build-ups. Ter Stegen, hopefully, will be able to return to the really high level that he is held to. 
(dis)Honourable Mentions- Ousmane Dembele, Sergi Roberto, Miralem Pjanic
Joan Laporta is already making his moves and next season's Barcelona is already taking shape. Sergio Aguero and Eric Garcia were chosen for the profile, tailor-made for Barcelona, and, coincidently or not, both coming from playing under Pep Guardiola at Man City. Both the players, despite Eric's large room for improvement, are capable of performing straight away by being in need of no adaptation to a model of positional play. 
There was a lot to rebuild this season, but any step forward was followed by a step back and hence, Barcelona will have to start from scratch again. If immediate results were not the goal in 2020/21, the objective has to be that it at least gets them closer to obtaining them in 2021/22. 
FINAL GRADE: B-