The financial situation at Barcelona is heating up with every passing day. Even though Lionel Messi's contract has officially expired, all and sundry know it is only a matter of time until his extension is revealed to the public. For the vast majority of the fanbase, his renewal is a necessity for the club going forward.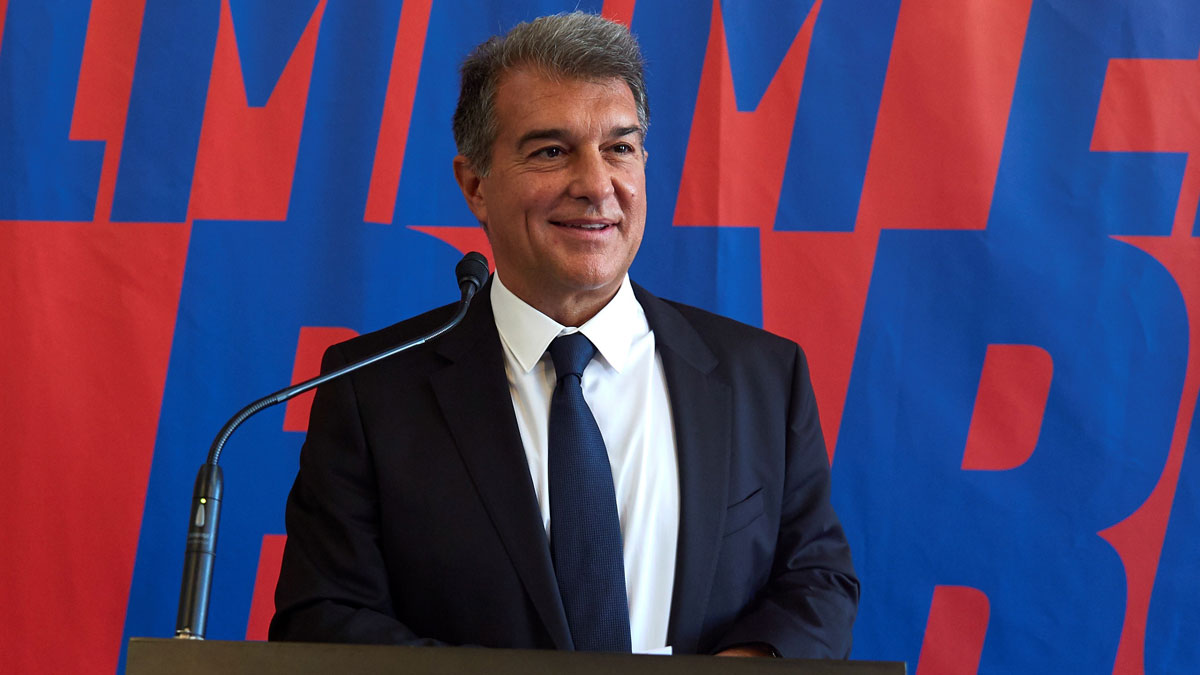 FC Barcelona is frantically attempting to cut their wage bill for the next campaign in order to accommodate Lionel Messi's new contract. The club's desperation is visible, with the Azulgranas literally ripping up contracts and abandoning some of its players in order to eliminate their wages from the picture.
With Joan Laporta trying to terminate first-team players' contracts left and right, this may prove fatal and backfire. 
GETTING SUED
Brazilian midfielder Matheus Fernandes is planning to sue Barcelona for wrongful dismissal after the club terminated his contract at the end of last month. The Spanish club bought the midfielder from Brazilian club Palmeiras in January 2020 for €7 million in a contract that was intended to continue until 2025.  
❗ ÚLTIMA HORA

▶ Rescissió del contracte de Matheus Fernandes

🔗ℹ https://t.co/eXChelMRLW pic.twitter.com/fJMkbjUclO

— FC Barcelona (@FCBarcelona_cat) June 29, 2021
However, after just a year at Camp Nou, Barça terminated his contract, and now Fernandes is ready to sue the club. For the record, the club has claimed that they have the right to cancel his contract if they believe he is not performing at a high enough level.
Matheus Fernandes plans to sue FC Barcelona for unfair dismissal.

According to the player's environment, Barcelona hastened with the termination of his contract, despite the Brazilian having offers on the table.

He played 17 minutes for the club.

[Marca] pic.twitter.com/jQYxkphOKU

— Footy Accumulators (@FootyAccums) July 5, 2021
The Brazilian now plans to sue the club after he was reportedly dismissed through email and the club paid €2.4 million for the termination. According to reports, Matheus hopes to receive €15 million if he wins his case – the equivalent of three years' pay, which was the duration of his contract. This would only make worsen the problems for Barcelona, as they are currently in a deep financial slump.
DEPARTURE OF OTHER KEY PLAYERS
Following Matheus' departure, the club has been attempting to do the same with Samuel Umtiti and Miralem Pjanic, providing both the proposal to have their contracts terminated so that they can explore other clubs as free agents. The club is hopeful that the duo will be willing to forego the remainder of their contracts in order to find new clubs. Pjanic, on the other hand, has three years left on his Camp Nou deal, while Umtiti has two. 
Barça won't hesitate and are ready to let Pjanić and Umtiti leave for free. The club need to lighten the wage bill and are preparing necessary steps. [md] pic.twitter.com/Ui09RwrYYQ

— barcacentre (@barcacentre) July 4, 2021
But the story doesn't end here for Barcelona. Barcelona's financial position remains in shambles, despite the sale of numerous players in recent days. Things got even worse later when it was revealed that they have been prohibited from registering their new signings for the next La Liga season because they have surpassed the salary cap set by La Liga.
La Liga will not allow Barcelona to register the four players they have signed this summer, unless they first make savings of over €200 million elsewhere.

(via @dermotmcorrigan) pic.twitter.com/8X2gz7nDdI

— Transferchanger (@TransferChanger) July 7, 2021
The Catalan club signed Sergio Aguero, Memphis Depay, and Eric Garcia for free, while Emerson Royal cost the team about 9 million euros. Reports suggest that Barcelona must now lower the wage bill by a whopping 200 million euros. Konrad de la Fuente, Jean-Clair Todibo, Francisco Trincao, Matheus Fernandes, and Junior Firpo were all let go, although these five sales have only saved them about 25 million euros.
LATEST NEWS | Agreement with Leeds United for the transfer of @JuniorFirpo03

— FC Barcelona (@FCBarcelona) July 6, 2021
Even if Barcelona sell additional players such as Neto, Puig, Lenglet, or Braithwate, it would make little difference to the severity of their dilemma. The issue is that selling the players they are willing to let go would not generate sufficient money. And those for whom other teams may be willing to pay large amounts, Barcelona wants to retain them.  As a result, numerous important players might be sold in order to adjust Messi's salaries and register their new acquisitions.
IF MESSI STAYS, NOTHING WOULD CHANGE
Barcelona and Joan Laporta are trying everything in their power to adjust an ageing Messi's wage bill by terminating these contracts and selling players. While the Argentine remains the same player he has always been, nothing would change for Barcelona from a tactical standpoint, if he stays.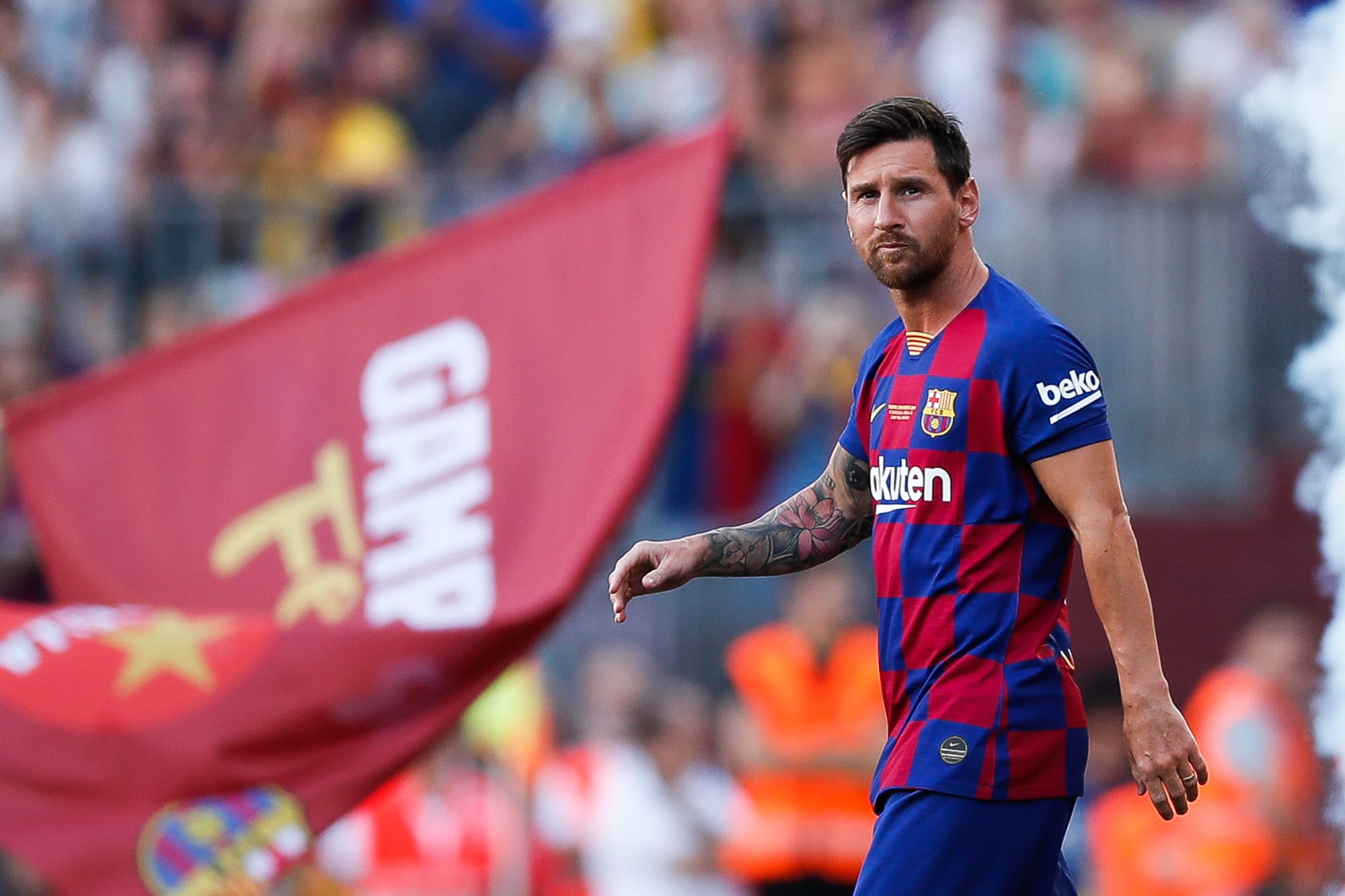 If the Argentine is going to stay a further two years, then a host of things will have to change both from an individual and collective standpoint. While he is still the greatest with the ball at his feet, his body will show signs of ageing at some point.
As a result, Barcelona's number 10 will spend substantial portions of the matches playing deep while engaging in risky situations, and his lack of pressing means that when the ball is lost, there is little to no defensive support behind him, increasing the possibility of a counter-attack. Of course, this is less of an issue when facing smaller teams than it is against the bigger teams.
Hence, the changes Joan Laporta wants to bring to Barcelona won't be visible if Messi isn't let go or the tactics do not change. While the former seems impossible, the solution is obvious: Messi must play higher upfield. The finest players show their talent between the lines. Previous experience has shown us that this is where he is most dangerous. Within these lines, he may make defence-splitting passes and tight dribbles to hurt his opponent while being securely positioned so as not to harm his teammates.