Brazil has been ripping it up at this year's Copa America. They absolutely dominated their group and are set to face Peru in the semifinals.
Now, Brazil will always be the clear favourites to win the South American competition, given the quality of competition there. However, the Selecaos' blend of youthful and seasoned quality is at its peak, and they are therefore one of the most fearsome international sides at the moment.
Brazil has been a well-oiled tactical juggernaut under Tite, and with their recent performances boasting a lot of style and substance, they are already sending a clear message to the World Cup 2022 hopefuls.
TITE- A MASTER AT HANDLING TALENT
Modern managers and their extremely complex technicalities are viewed as murderers of talent by some. They prioritise arrows and circles over the natural gift born in the streets. But this is far from always the case. 
Tite is a competent strategist, but he is a master of talent management. He recognises it, nurtures it, and provides it with the greatest conditions to flourish. He aligns his principles and ideas with the personnel he has at his disposal.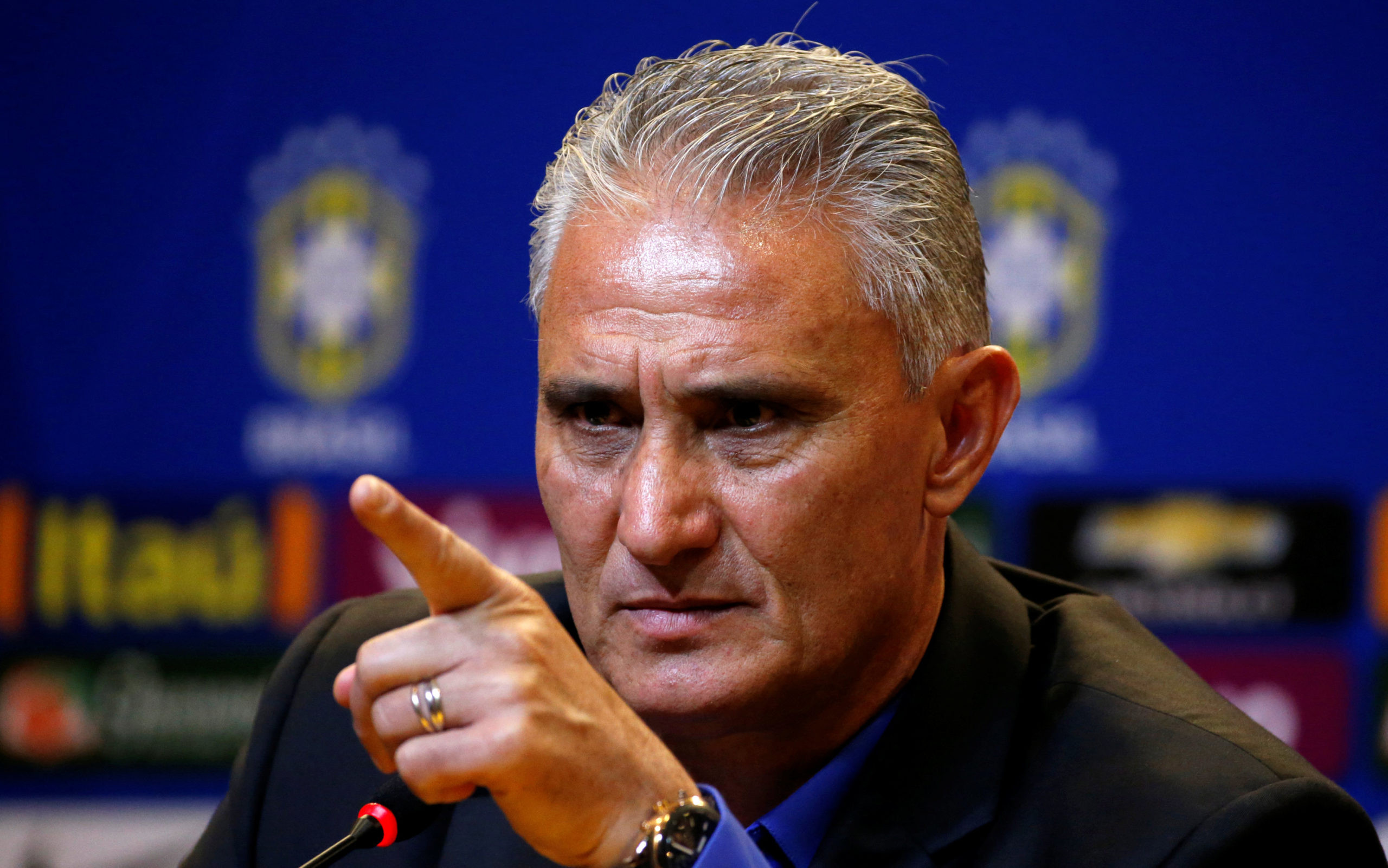 Many international managers are more concerned about nullifying the rivals' strengths than about maximizing those of their team. There is a greater emphasis on an effective defensive strategy than on allowing the finest footballers to interact and complement one another. It's a pity, given their impressive squads and the unique creativity that might set them apart from the rest.  
This creativity is what Tite's football best unleashes. Because his football is all about thinking and seeking answers, so expressivity flourishes. The players are aware of their positions without being robots obeying commands; they are aware of the areas where they may move freely and make a difference.  
Can Neymar, Vinicius Jr, Gabriel Jesus, and Firmino play together? That is the primary responsibility of the coach: to maximise potential while ensuring collective stability. Tite has done an outstanding job in this area for Brazil. He has organised the finest pieces together in such a way that Brazil sounds as harmonious as possible.
BRAZILIAN DEFENSIVE PROWESS
Brazil's high defensive line serves as the commencement point for their structure and build-up but also aids in the execution of their pressing tactics when they are not in possession. Under Tite, Brazil has been concentrating on maintaining a high press intensity and regaining the ball in advanced zones to expose the opponent. 
41 – Brazil have kept 41 clean sheets in 59 games under Tite in all competitions (69.5%). Bulletproof. pic.twitter.com/e5FXoQuevV

— OptaJoao (@OptaJoao) July 3, 2021
A distinctive trait of Tite's Brazil is how proactive all players, but particularly his center-backs, are. In defence, they squeeze rather than take steps back. They try to minimise space and time on the ball for the opposition and defenders are not afraid to come out of their zone to pressurise the rivals.
Brazil doesn't just have experience but also talent at the back with defenders like Marquinhos and Thiago Silva, both of whom are masters at pushing the defensive line forward and pressurising the rivals. Both Silva and Marquinhos have been in charge of protecting Brazil's goal for years and have succeeded in their roles. They are two of the finest leaders in the game, and they will be hoping to lead their nation to glory this year as well as in the World Cup 2022.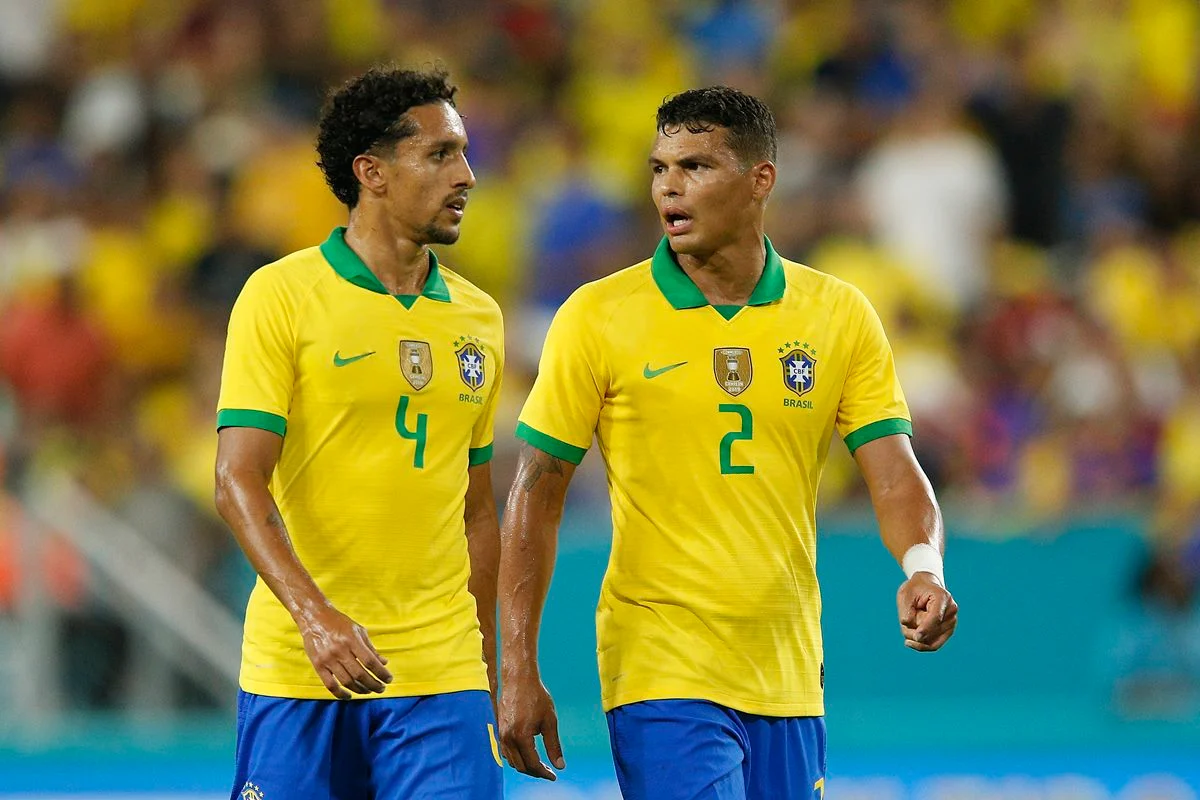 Tite has another dependable centre back in Eder Militao in addition to these two. Militao had a terrific season and was vital for Real Madrid in the absence of their first-choice center-backs. In duels, he utilised his speed and persistence to demonstrate his worth, and has refined his reading of the game to propel them to new heights.
Brazil has the best defence in the South American competition, as well as one of the best among international teams, owing to these three individuals. And, of course, having two of the best shot stoppers on the globe in Ederson and Allison just compounds to the defensive prowess
TITE'S GREATEST WEAPON
Brazilians' greatest edge in offence is their pace. They rely heavily on their inventiveness and creative abilities, but they also focus on executing all the tasks quickly and utilizing their strengths to outclass the opponents.  And it's not only the pure wingers in Vinicius Jr and Rodrygo who provide that pacey flair upfront. But the context-independent wingers as well.
The greatest wingers are those who can shine regardless of the context or zone. Not only are they specialists in 1v1s, but in 2v2s as they understand the collective game, can operate on their inverted or natural sides, can cut inside or stay wide and attack the byline, and can wreak havoc both in congested areas and in open spaces. And it is Neymar who is the master at that.  
Neymar is Tite's greatest weapon. His goal always is to dribble and with every successful dribble, he instantly generates a huge advantage for his side. He attracts defenders and his individual spark with his change of rhythm, dynamism and creativity produces chances out of nowhere. 
His conditions are tremendous, but not simply for his explosiveness or pace, as tends to be the case for many wingers. For him, what may stand out the most is his pure technique and creativity. His improvisation as new obstacles appear in his way and his ability to unbalance defenders without need to play at a high rhythm all the time, is what he is a master at.
Having already won the Olympic gold and Copa America title, he'll have his eyes set on the holy grail of international football, the World Cup.
WHAT'S NEXT FOR BRAZIL?
Brazil is usually a favourite in whatever tournament they compete in, and the World Cup 2022 will be no exception. They currently have a solid and deep roster that is projected to grow further in strength. They have had world-class players in previous years, but they needed a good manager who could manage and organise all that talent. But, in Tite, Brazil has discovered the ideal man for the management post.
To become an international powerhouse, Brazil would need to be extremely consistent and have a lengthy string of excellent performances ahead of the tournament in Qatar, beginning with the Copa America title.