It seems like the beautiful game is not that beautiful behind the scenes and it is majorly because of middlemen like the infamous Christopher Samuelson. According to an undercover investigation by Al Jazeera, English football clubs have turned into a way for criminals to launder large sums of money.
Undercover reporters from @AJIUnit try to buy a football club:
⚽️ They say they work for a convicted criminal.
⚽️ The story should end here.
⚽️ It doesn't.
⚽️ Discover how the men #SellingFootball wash dirty money through the beautiful game.
THREAD 👇🧵 pic.twitter.com/qUy0EWIHPp

— Al Jazeera Investigations (@AJIunit) August 9, 2021
Here's what Christopher Samuelson does remaining in the shadows and how he signifies everything that is wrong with modern-day football.
WHO IS CHRISTOPHER SAMUELSON
Christopher Samuelson is a trust fund manager who has been at the centre of many money-laundering investigations in several European countries. He is a football deal-maker and because of his skills in concealing funds through trust accounts, he has been widely dubbed as 'The Magician'.
Samuelson came to light when he built Valmet, one of the world's biggest off-shore companies in the early 90s'. He has helped many Russian Billionaires and oligarchs move their money in the past and paved his way into European football when he was about to help a Russian Magnate but Everton but the deal fell through since the identity of the owner was leaked.
He's emerged again! Chris Samuelson and Phoenix linked with #bristolrovers takeover http://t.co/1hfAzQYRRB #readingfc pic.twitter.com/5M4FuLfZyv

— Charles Watts (@charles_watts) June 30, 2015
Christopher Samuelson also brokered the controversial takeover of Aston Villa and Reading FC a couple of years ago which clearly shows he is no stranger to the ins and outs of English football. The owners ran Aston Villa to the ground and the club was about to be dissolved if it wasn't for Nassef Sawiris and Wes Edens who bought the club in 2018.
Al Jazeera's undercover reporters contacted Samuelson on behalf of a fictitious criminal who wanted to buy a prominent English club to launder his money. Christopher Samuelson took the bait and blabbered everything out.
CAN CRIMINALS BUY ENGLISH FOOTBALL CLUBS?
Legally, the EFL states that a person who has been convicted of serious criminal activities is not allowed to buy a football club. That didn't stop Samuelson from giving the undercover representatives a step-by-step guide as to how a criminal can launder their money through a club without exposing their true identity.
Samuelson was told that the investor wanted a 60% stake in a club with a rich football history that haven't been faring well in recent history. The investor had been sentenced to prison for 7-years but he managed to flee to Hong Kong. He has moved his money through casinos in Macau. Samuelson ate the story right up and guided the journalists on how they can hide the money and identity through offshore trusts.
Since Derby County is in financial peril at the moment, Samuelson offered the stakes for 99 million pounds. To hide the identity, Samuelson assured that the owner will be getting a new European Union passport to create a new identity for him. Samuelson has connections in Cyprus who offer such passports for money and he has helped many people who were in worse situations than this investor.
To make it less suspicious, Samuelson suggested that they fake a front of 2 minority investors as the joint share-holders of an off-shore company. He assured them that he will structure this in such a way that EFL will have to approve it. Samuelson added that he will 'pressurize' the EFL in doing so.
DERBY COUNTY'S INVOLVEMENT AND THE AFTERMATH
Al Jazeera claims that they met the owner of Derby County, Mell Norris who suggested they become a minority investor of the club. The club has stated that this has never happened and they don't have any 'formal connections' with Christopher Samuelson recently. Samuelson has stated that he was never told of the criminal records of the investor.
Christopher Samuelson had everything planned out and he didn't even pay much attention to the seriousness of the crimes committed by the potential investor. There was everything already planned and ready for execution which shows how many times middlemen like Samuelson must have fixed these kinds of deals.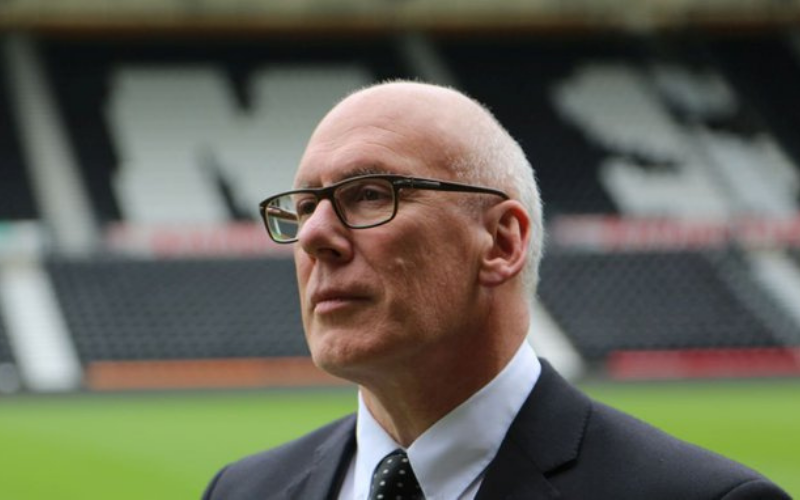 Talking about a legal body like EFL so lightly and saying how easy it is to exploit their rules is a pressing matter for the officials. The amount of corruption and connections internally has made football into something criminals use to launder their ill-gains.
Football clubs need strong owners and investors who are passionate about their teams. You don't need us to tell you that criminals are not the ones who should be ruling our footballing community.