Footballing philosophies, traditions and styles follow an undulating and ever-evolving approach as the years go by. Be it Italy's Catenaccio tactical system, the Dutch's Total Football or the Spaniards' possession-based tiki taka stratagem. Didier Deschamps has reinvented a fluid football identity France have possessed.Which has led them to the World Cup in 2018.
But whenever the arrow points towards France, there is always a sense of a footballing identity still in the works, a nebulous concept that has still not achieved its final, distinct form or shape.
And there is no better personification of this train of thought than the current France side led by World Cup-winning coach Didier Deschamps (who is renowned for leading France to their first ever World Cup win on home soil in 1998).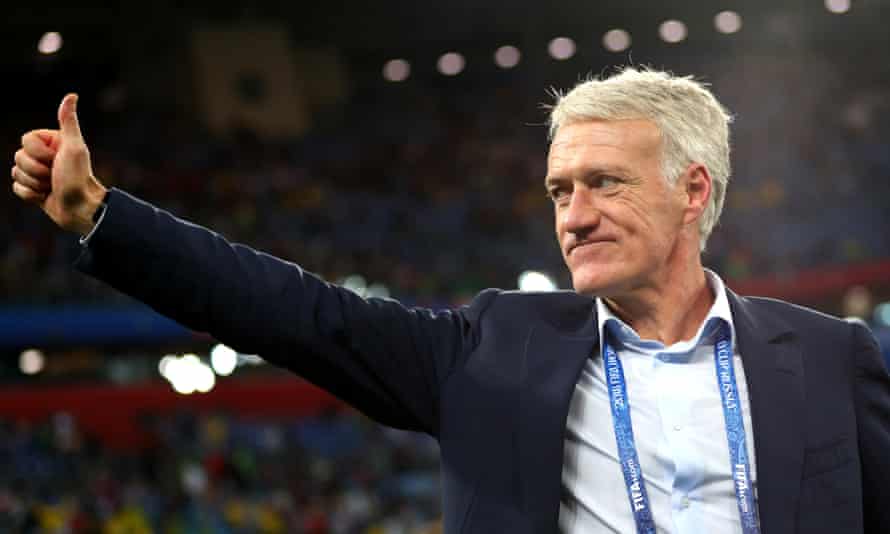 FootTheBall takes a look at the manner Deschamps has revamped the French footballing culture and belief with his pragmatic and expedient approach to anything and everything that comes across as daunting or challenging.
DESCHAMPS' – THE EPITOME OF PRAGMATISM
Recap to three years ago in Russia. France finished top of Group C as they managed to earn 7 out of a potential 9 points in a rather easy group. 
But most notably, Les Bleus were only able to score a single goal from open play in the entire group stage – a Kylian Mbappe goal against Peru, who were easily the weakest team in the group.
Deschamps' teams embody expediency, efficiency and above all results over beautiful football, sublime skills and intricately woven passages of play that exude brilliance and excellence from the entire team.
Instead his teams have always relied on the firepower of individuals. Many a time Kylian Mbappe, Antoine Griezmann or Paul Pogba provide a flash of wizardry that proves enough to earn the three points.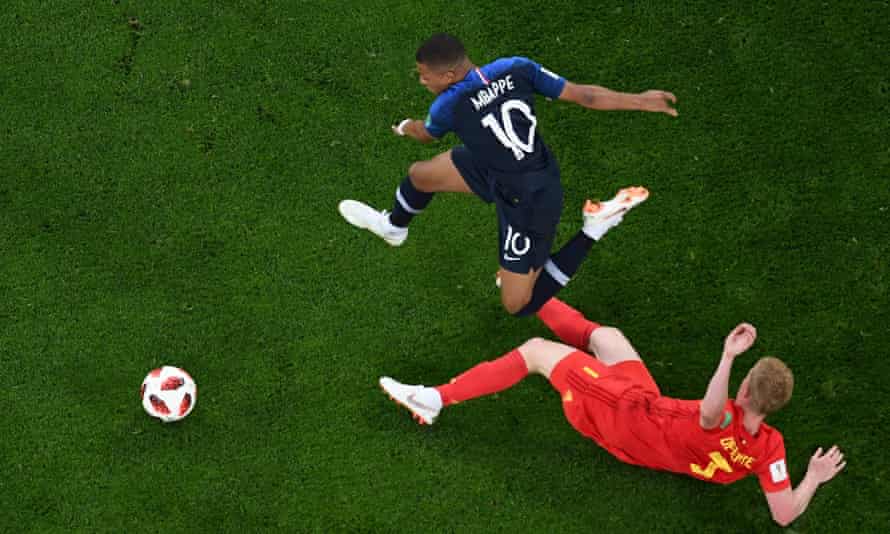 But whenever these behemoth players run out of ideas, there is nothing that France can do to inspire and eke out a win from apparently adverse circumstances. Case in point – Les Bleus' draw with Hungary in Budapest.
FRANCE LACK IMAGINATION UNDER DESCHAMPS
The world champions should have made light work of the Hungarians after winning their first match with Germany, but Deschamps' charges ran out of steam as the A-list players were unable to find a way through.
It felt as though the team was found wanting in terms of creative ideas and outlets in Budapest and Hungary capitalised in impressive fashion as Attila Fiola scored from Hungary's first significant chance in the match.
Hungary lead at half-time
🇭🇺1-0 🇫🇷 #HUNFRA #FiersdetreBleus pic.twitter.com/PlxAFPGSrf

— French Team ⭐⭐ (@FrenchTeam) June 19, 2021
In the second half only an otherworldly pass that found Kylian Mbappe in the Hungarian penalty area was able to provide the moment of magic as Antoine Griezmann scored a tap-in from an accurately weighted pass from the PSG forward.
Their style of play has, despite the presence of immense talent and firepower, at times been categorised as dull, drab and stifling. In this sense, Les Bleus mirror their coach who was also renowned as the defensive bedrock of a team led by other stars such as Zinedine Zidane and Lilian Thuram.
It ends all square in Budapest #HUNFRA #FiersdetreBleus pic.twitter.com/cAuvxkAPuz

— French Team ⭐⭐ (@FrenchTeam) June 19, 2021
Deschamps was a defensive midfielder who was the link or liaison between the France national team and the national team manager Aime Jacquet, helping build bonding and camaraderie in the Les Bleus set-up on home soil as they waltzed their way to victory.
In stark opposition, players such as Zinedine Zidane were popular for their bravura and technical accuracy and mastery to thread pinpoint long balls, through balls and crosses for teammates to score.
Thus, the current French team resembles its manager to some extent; that the world class attacking supplements their seemingly watertight defensive facet of their game.
 N'Golo Kante is more pivotal than Kylian Mbappe and Raphael Varane is much more central to the team set-up than Real Madrid teammate Karim Benzema.
DESCHAMPS CHANGING LES BLEUS' WORLDVIEW OF THE BEAUTIFUL GAME
The French team led by captain Michel Platini at Euro 84 on home soil is the complete antithesis of the current team playing at Euro 2020. 
Platini was the driving force for the hosts as he scored a whopping 9 goals in 5 games and led France to its first European Championship, all the while playing what one might call 'Champagne football'. 
It is a style of football marked by sublime displays of skill and breathtaking execution of technique and finesse. But all of the ideas of this approach are in contravention to Deschamps' view of looking at things.
The current Les Bleus manager favours practicality above technique, results over entertainment and actual points in the bag than a place in the hearts of football fans.
Though, to his credit with this very modus operandi he has led France to successive final appearances in Euro 2016 and the 2018 World Cup, winning the latter tournament.
And this time too, the French are on their way to securing their place in the knockout stage of Euro 2020 and are, at the time of writing this article, leading Group F – dubbed the group of death – ahead of Germany and European champions Portugal.
Deschamps' team might not be up there with the footballing divinity on the pantheon, but surely he has found the most efficient and effective way to grind results when it matters the most