Neymar Jr left Barcelona for PSG in 2017 and it is safe to say that the move has been less than ideal for all parties involved. Barcelona have spent away the 220 million Euros they received and more but are yet to replace him. The Brazilian has suffered from injury problems and has been unable to lead the team as was expected. PSG, for all their expenditure, still do not have a Champions League title.
Neymar and Mbappe 'both set for moves after PSG fail in Champions League again' https://t.co/izPMXWONyM pic.twitter.com/whIwomPc2S

— The Sun Football ⚽ (@TheSunFootball) March 7, 2019
The only real winner from the transfer has been Liverpool. The Reds secured funding from Phillipe Coutinho's sale to sign Virgil van Dijk and Alisson without whom they would not have won the Champions League and Premier League. So, what would have happened if Neymar had not left Barcelona for PSG?
TRANSFERS
With Neymar choosing to stay at Camp Nou, PSG look for a different statement signing and turn to Eden Hazard, fresh off a Premier League title with Chelsea. Coutinho stays on at Liverpool and the club are unable to sign van Dijk, failing to mount a serious title charge but finding success in Europe. The Dutch defender instead moves to Manchester City in 2019/20 to replace Vincent Kompany.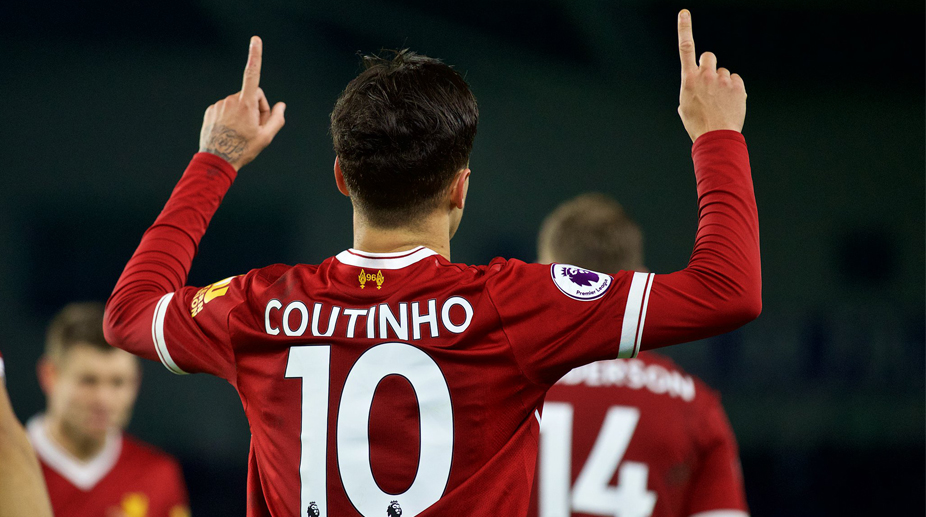 THE LATE 2010's
Neymar's presence at Camp Nou allows the holy trinity of MSN to flourish. They prevent Roma's comeback in the 2017/18 quarterfinals but are unable to contain an in-form Mo Salah led Liverpool. They romp to a domestic double as Real Madrid secure a third consecutive Champions League.
The following season, an inspired Messi guides Barcelona to a first leg lead of 4-0 over Liverpool in the semi-finals with Neymar scoring a late goal that Ousmane Dembele missed. At Anfield, Liverpool stage an appreciable comeback but fall short and bow out 4-3 on aggregate. Barcelona lift the Champions League title, comfortably seeing off Tottenham in the final.
I'm not sure I can ever forgive Ousmane Dembele for this miss vs Liverpool. 🤷‍♀️ pic.twitter.com/KV9RdAwytw

— Sophskjær △⃒⃘🔰 (@SophRicho) May 14, 2020
Real Madrid sign Kylian Mbappe who doesn't want to play second fiddle to Eden Hazard to replace Ronaldo, who moves on to Juventus.
2019/20
The season sees Suarez depart for Atletico Madrid with Antoine Griezmann heading the other way. The MSN breaks up but Griezmann fits right in, being allowed to play in his favoured central role. Barcelona reach the semi-final in the Champions League in the pandemic affected season. They play out a thrilling thrust and parry quarter-final against Bayern Munich but the Germans prevail on penalties.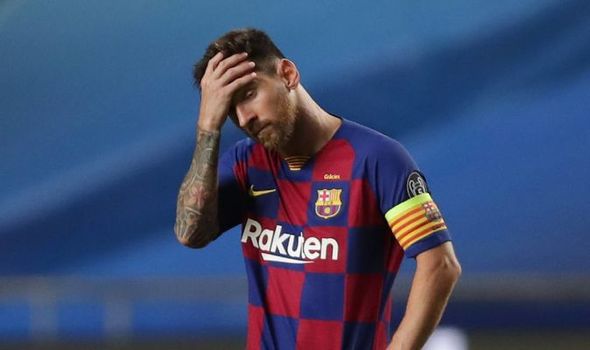 Real Madrid find stability with Mbappe but he is unable to lead them past the van Dijk led Manchester City defence. On the domestic front, Barcelona hold their nerve in the final matches post-lockdown to edge out Madrid who put on a brave title challenge.
2020/21
Lionel Messi wants to leave at the start of the season because of conflicts with the board but Neymar convinces him to stay on for another year. After a poor start, Barcelona recover well to push on for their fourth consecutive La Liga title.
In-form Benzema, Kroos and Modric are complemented well by the young blood of Mbappe and Vinicius and are right up there with Barcelona. Luis Suarez finds his feet at Atletico and Simeone's side are locked in a three-way battle for the title.
Title race = 🍿
Relegation battle = 🍿#LaLigaSantander = 𝐁𝐎𝐗 𝐎𝐅𝐅𝐈𝐂𝐄. 🎬🤩
.#LiveStandings pic.twitter.com/hxzbRCOCUe

— LaLiga English (@LaLigaEN) April 7, 2021
Neymar and Messi for one last hurrah against the emerging force of Mbappe and Vinicius. Saturday's El Clasico would be a pivotal match that can shape the following seasons for everyone. Who takes it all?