With the 2021-22 season on the brink in Italy, Inter Milan prepare to defend their league title that the Nerazzurri won in the 2020-21 season under the stewardship of Antonio Conte.
Romelu Lukaku starred for the Italian outfit as he scored 24 goals and delivered 11 assists before being named Serie A's 'Most Valuable Player'.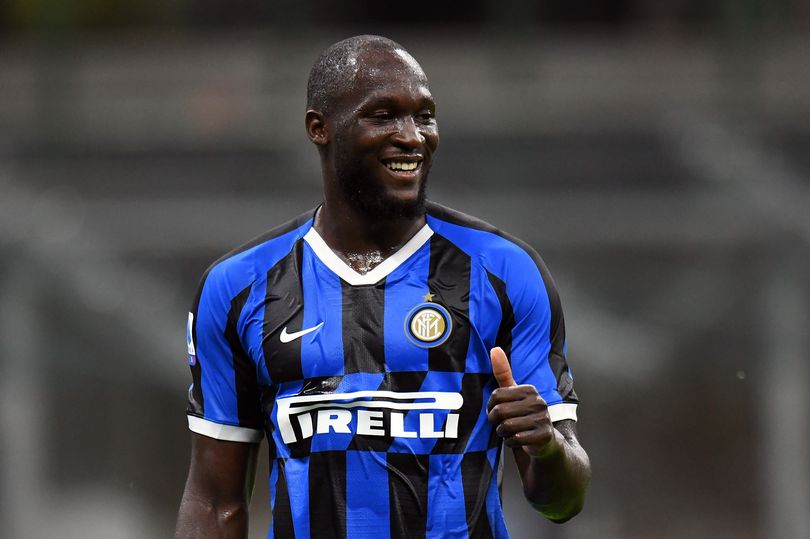 Meanwhile, former Real Madrid defender Achraf Hakimi became the quintessential example of a marauding full-back as he delivered 10 assists along with scoring 7 goals for Antonio Conte's side as Inter Milan won the league title.
But now as the new season starts, the Nerazzurri are without Achraf Hakimi and Antonio Conte, meanwhile, everyone waits with bated breath for the impending transfer of Romelu Lukaku to Chelsea.
As Inter Milan prepare for life after the above-mentioned trio in the 2021-22 season, FootTheBall looks at how the Italian champions can defend their league title in the upcoming season.
STILL GOING STRONG IN DEFENCE
Even after the departure of Achraf Hakimi to PSG this summer, Inter Milan feature some of the best defenders in the Italian top-flight ahead of the 2021-22 season. 
The centre-back duo of Milan Skriniar and Alessandro Bastoni along with Stefan de Vrij are capable of digging deep to restrict other sides from scoring.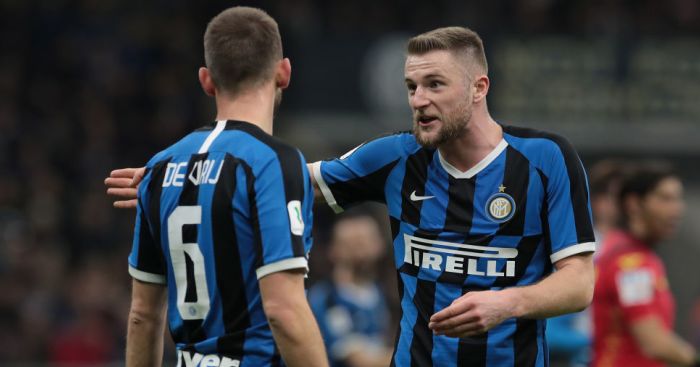 Simone Inzaghi prefers to deploy a back three and therefore three central defenders in the form of Skriniar, Bastoni and de Vrij would be a godsend for the former Lazio manager in the capital of the Lombardy region.
All of them are covered by veteran Marcelo Brozovic in defensive midfield ahead of them and club captain Samir Handanovic in goal behind them – something that effectively makes them watertight on any given day in the Italian top division.
Therefore, even though Achraf Hakimi's exit may have depleted their defence in terms of attacking possibility and output, they remain as strong as ever when it comes to holding the fort in difficult conditions as and when the situation demands it.
MIDFIELD IS ONE OF THE STRONG POINTS 
The Italian champions' true forte is their midfield that is stacked with some of the world's best talent in the middle of the park. From rising star Nicolo Barella to the seasoned veteran Christian Eriksen and former AC Milan midfielder Hakan Calhanoglu.
Barella featured for the victorious Italy national football team at this summer's Euro 2020 tournament and put in quite a few impressive performances for Roberto Mancini's charges.
He will be expected to pick up where he left off and aid in Inter's league title defence. On the other hand, Christian Eriksen remains the fulcrum of the entire team given his vast experience and immaculate ability to thread pinpoint passes and through balls to attacking players sublimely.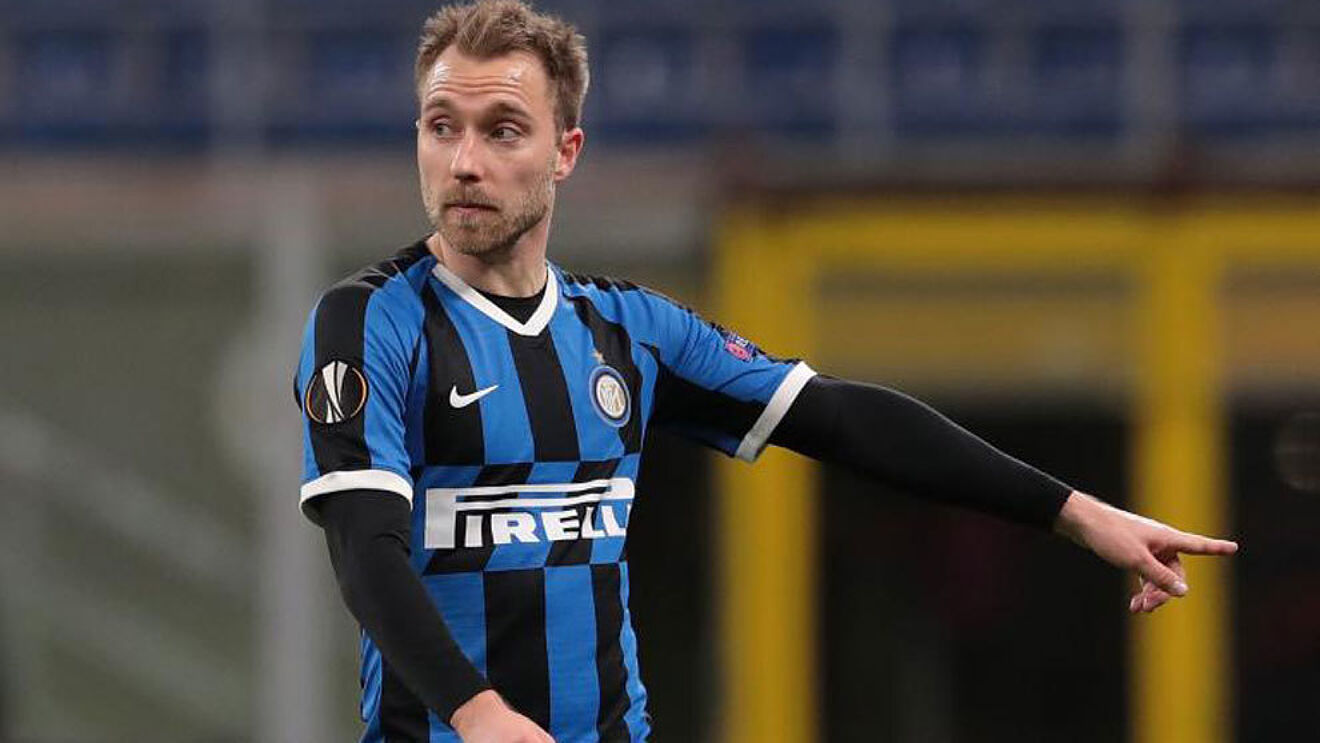 The Dane essayed a similar role in England when he was at Tottenham Hotspur in North London, but this time around he will have to shoulder additional responsibility given Lukaku's impending move to Tottenham's local rivals Chelsea.
But, the Nerazzurri can take heart in the arrival of Hakan Calhanoglu from their own crosstown rivals AC Milan this summer. The Turkish international delivered 10 assists and scored 4 goals for AC Milan last season as they finished runners-up behind Inter Milan in the Italian top-flight.
And not to forget Arturo Vidal and Ivan Perisic in Inter Milan's midfield lineup ahead of next season. The Chilean is a trademark box-to-box midfielder who can go on relentless driving runs from one half to another in no time.
Meanwhile, the Croatian can play on the left side of a midfield three or four with ease, drifting forward from the left flank to build and/or finish attacking passages of play for Simone Inzaghi's charges.
Inzaghi is known to utilise the 3-5-2 formation and as such midfielders will be important for his game plan for next season.
ATTACK – INTER MILAN'S ACHILLES' HEEL
One can say that if Lukaku does move to Chelsea (which looks like a move that is imminent this summer), then Inter Milan will rightly have lost the league's 'Most Valuable Player' to the Premier League. 
The Belgian and fellow forward Lautaro Martinez spearheaded Inter Milan's way to the Italian top-flight league title last season under the tutelage of Italian manager Antonio Conte.
If Lukaku does leave, then the next best option for Inter Milan would be to play Alexis Sanchez alongside Lautaro Martinez. The Chilean scored and assisted 7 goals each in the Italian top-flight last season.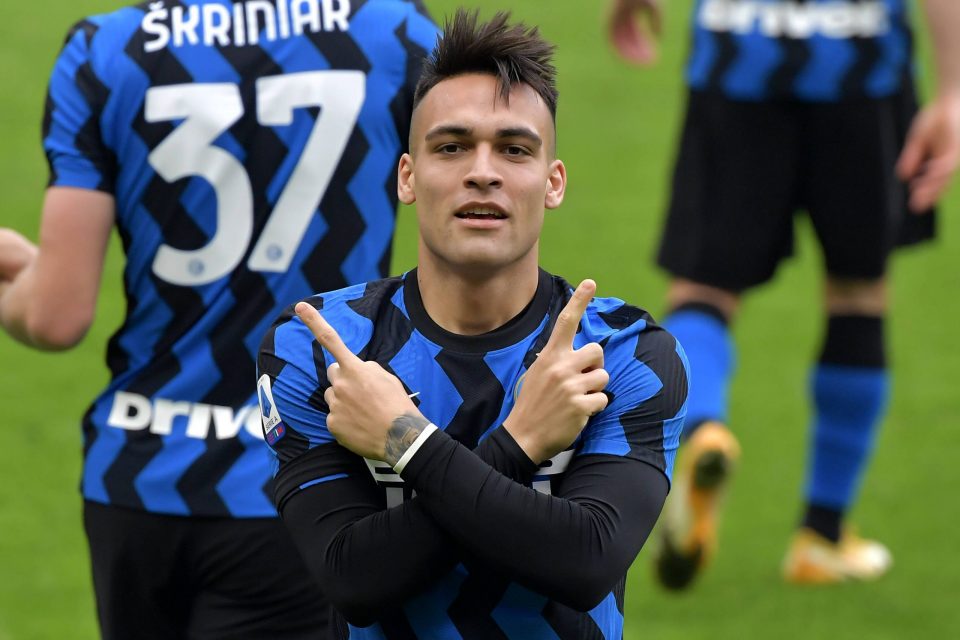 But on the flip side, the former Barcelona player only started 12 matches for Inter Milan in the league under Antonio Conte. 
In Lukaku's absence, his gametime will increase significantly as Simone Inzaghi will opt to play him in the starting line-up, and the Chilean can kickstart his renaissance in Italy.
Another option for Inzaghi would be to splash the cash in the transfer market for an A-list forward, but given the impact of the Covid-19 pandemic on clubs across Europe, it looks like a long shot for the Italian champions.
Therefore, even though Inter Milan are well-stocked both in terms of their defensive and midfield options, they must find a solution to the conundrum in attack in the wake of Romelu Lukaku's imminent move to the Premier League to join former club Chelsea.