It's August and the transfer window is heating up nicely. Manchester City, the usual culprits are back in business again. This time Pep Guardiola's men are looking to smash the transfer records with a couple of deals that would make their team untouchable. According to reports from England, Jack Grealish is reportedly hours away from becoming a Cityzen. Harry Kane on the other hand is trying to force his move to Manchester City by skipping Tottenham's training sessions. These moves could bolster Manchester City's potential lineup by tenfolds before the new campaign begins with the Community Shield vs Leicester.
Jack Grealish to Manchester City, here we go! Paperworks signed tonight between Aston Villa and City. £100m final fee, contract also signed until June 2026. 🔵🏴󠁧󠁢󠁥󠁮󠁧󠁿 #MCFC

Grealish will undergo his medical in Manchester on Thursday morning in order to complete the record-deal. pic.twitter.com/JwVvEn5Ewl

— Fabrizio Romano (@FabrizioRomano) August 4, 2021
Pep Guardiola with teary eyes said a couple of months ago it was impossible to replace club legend, Sergio Aguero. Fast forward 60 days and a couple of hundred million pounds, the void left by Sergio Aguero and David Silva is likely to be filled without much ado. In Grealish and Kane City would be getting two of England's best players and threaten to run away with the league title yet again. Perhaps more importantly, Pep would bank on the pair to end their European drought.
Jack Grealish, the Aston Villa captain has developed into a world-class player. His ambition to win big drove him out of Villa. His exploits at the Euros reminded everyone of his worth and rightly made him the most expensive British transfer ever at £100 million. Harry Kane, one of, if not the world's best strikers is becoming too big for Tottenham and is now pushing to leave them to win his first honour as a player.
https://twitter.com/FootTheBall/status/1422162057927938057
Even in the pandemic riddled market, City have the financial muscle to pry the pair and shock the world. Though the signings are not finalized at the writing, we assume them to be wrapped up soon. These signings would add incredible depth to the City squad that is already full of world-class talents. We at FootTheBall explore how Manchester City lineup with the star duo.
HOW DOES MANCHESTER CITY LINEUP?
Pep Guardiola has incredible star names available to him. Adding Grealish and Kane would be the endgame for any manager or should we say their opponents? Since the signings are purely attacking in nature it won't have any effect on the City rearguard. If the previous season is anything to go by, the defence picks itself automatically.
Ederson Moraes is untouchable in goal. Joao Cancelo after a strong start to the last season fizzled towards the end. In Kyle Walker, Pep has a strong competitor pushing Cancelo. One centre-back position is nailed on for Ruben Dias. The Portuguese despite a poor Euros is one of the world's best centre-backs in the last 12 months. A resurgent John Stones and a similarly fired up Aymeric Laporte would fight for the other spot. Olexander Zinchenko would have to battle it out with a fit Benjamin Mendy as the left-back.
However keeping the defence simple a four-man back of Cancelo, Dias, Stones, Zinchenko can be picked.
PEP'S FAVORITE 4-3-3
Ederson;
Joao Cancelo, Ruben Dias, John Stones, Oleksandr Zinchenko;
Kevin De Bruyne, Rodri, Phil Foden;
Raheem Sterling, Harry Kane, Jack Grealish
Pep Guardiola with a false nine the world knows what happened that season. The Spaniard could be tempted to use it again but with Harry Kane's recent performances he would not really need to consider that. Kane is not only an elite finisher but is also very useful in buildup as was shown with his electric partnership with Heung Min-Son last season.
Jack Grealish's style of play would also favour the role as City have been working on a new tactic in the preseason. Grealish's versatility would allow him to be deployed in a variety of positions. He can either be used as a left-winger or a number 10 or more boldly a number 8.
A midfield three of Rodri, Phil Foden and Kevin de Bruyne would be deployed in the middle of the park. Rodri would shield the defence as de Bruyne and Foden join the attack as inside forwards.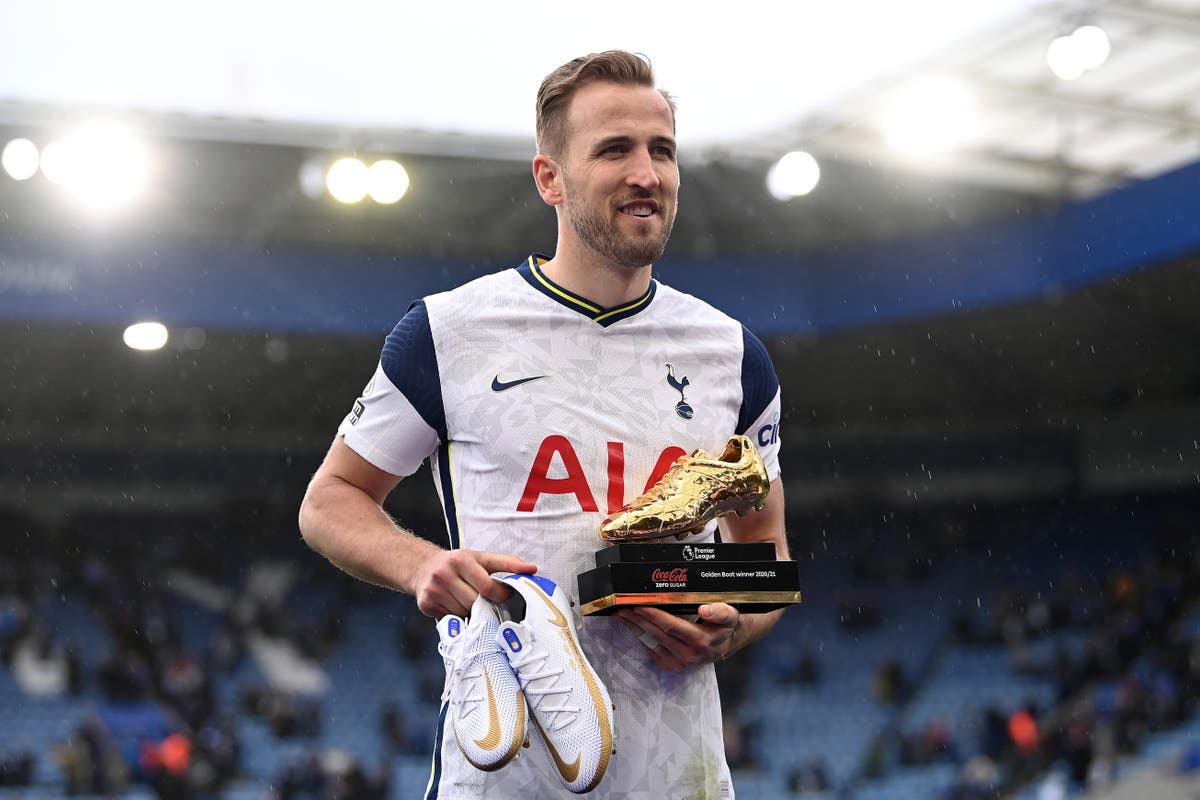 Now a straightforward front three can be set up. Kane as the central forward, maybe in a withdrawn role, would be flanked by Grealish on the left and Raheem Sterling/ Riyadh Mahrez on the right. This might seem like a simple 4-3-3 on paper but it can be a flexible system with so many interchanges possible.
While City are on the ball, expect more of 3-2-5 with a fullback joining the centre-backs as part of a defensive three. They would be protected by a midfield pivot of Rodri and the free catalyst Cancelo who tends to come inside to support the midfield.
Foden and De Bruyne work forward probing in and around the boxes to play some sneaky passes. Grealish bringing his natural game from Villa can drop wide dragging the fullback with him. This suits his game the best as he can carry the ball forward and also vacate space for Harry Kane to occupy. Kane can make use of the space to utilize his newly found incredible passing range and the exquisite long-range shooting.
City play a dominant style of football and teams inevitably sit deep against them.To break down defences, quick interchange of positions and players is crucial and this 4-3-3 system would be most conducive to that.
A SAFE OPTION (4-2-3-1)
Ederson;
Joao Cancelo, Ruben Dias, John Stones, Oleksandr Zinchenko;
Rodri, Ilkay Gundogan;
Phil Foden, Kevin de Bruyne, Jack Grealish;
Harry Kane
However, a midfield three of De Bruyne, Rodri and Foden would perhaps be more susceptible defensively against stronger opposition. Rodri has been excellent over the past few months and City felt his absence in the Champions League final but he cannot alone do the dirty work for Foden and De Bruyne.
Assuming the defence stays the same, Pep can thus look to reinforce his midfield. Ilkay Gundogan has been one of the stand out performers when given freedom. He can be used as a box to box midfielder alongside Rodri in a midfield pivot.
This would allow them to field three attacking midfielders with their unique skillset. De Bruyne would play as the number 10 just behind the striker. Grealish and one of Mahrez or Sterling or Foden would flank him. Harry Kane would be deployed as the sole forward who can emphasize more on striking rather than chance creation.
🌟 @JackGrealish 🌟

▫️ 𝟐𝟎𝟏𝟗/𝟐𝟎 Player of the Year 🏆
▫️ 𝟐𝟎𝟐𝟎/𝟐𝟏 home kit 😍#AVFC pic.twitter.com/cho4DyvGzO

— Aston Villa (@AVFCOfficial) August 7, 2020
Pep could adopt this formation when he wants to win the midfield battle and take on strong opposition.
THE ALL-OUT ATTACK (3-4-2-1)
Ederson;
Ruben Dias, John Stones, Aymeric Laporte;
Joao Cancelo, Ilkay Gundogan, Rodri, Oleksandr Zinchenko;
Kevin de Bruyne, Jack Grealish;
Harry Kane
Remember the Champions League final? Pep Guardiola rolled one of the strangest starting lineups the world has ever seen on a Champions League final night. City didn't have a proper defensive midfielder or a proper striker. It might be due to a lack of correct personnel or Pep's overthinking issues.
But this time when Pep decides to go all guns blazing he can be mix a bit of caution as well. In John Stones, Ruben Dias and Aymeric Laporte City have three of the best centre-backs in the world currently. Starting all three of them at the back would be a massive bonus. Like any three-man defence, the width will be supplied by fullbacks like Cancelo and Zinchenko. A midfield pivot of Gundogan and Rodri can be chosen for stability.
After Belgium beat England 2-0 in November, Kevin De Bruyne spoke with Pep Guardiola about Grealish and described him as a player City MUST sign. pic.twitter.com/spHw62jhxH

— Oddschanger (@Oddschanger) August 4, 2021
The forward three is what can excite Pep the most. Kevin De Bruyne was nonchalant for Belgium at the Euros as an inside forward on the right side. Romelu Lukaku feasted on De Bruyne's service and Kane can expect the same. Grealish would get to play on the left as an inside forward as well. Harry Kane can lead the line again along with making some trademark movements infield.
This would though remove City's golden boy Foden from the first eleven. Of course with the bench strength available to him, we can always fancy to keep changing his starting eleven regularly, especially given the number of matches modern football seasons have. Besides this is all conjecture. No one could really know what's going on in the Spaniard's brilliant mind.