It is easy nowadays to just laugh at Arsenal and recount how far they have fallen since their glory days of the 2000s. They are without European football for the first time in 25 years and though there is excitement around the signing of young English defender Ben White, it is still a far cry from 2004 and the hallowed 'Invincibles' season. Arsene Wenger and co. managed something that is unique in the history of the Premier League by going undefeated en-route to the title.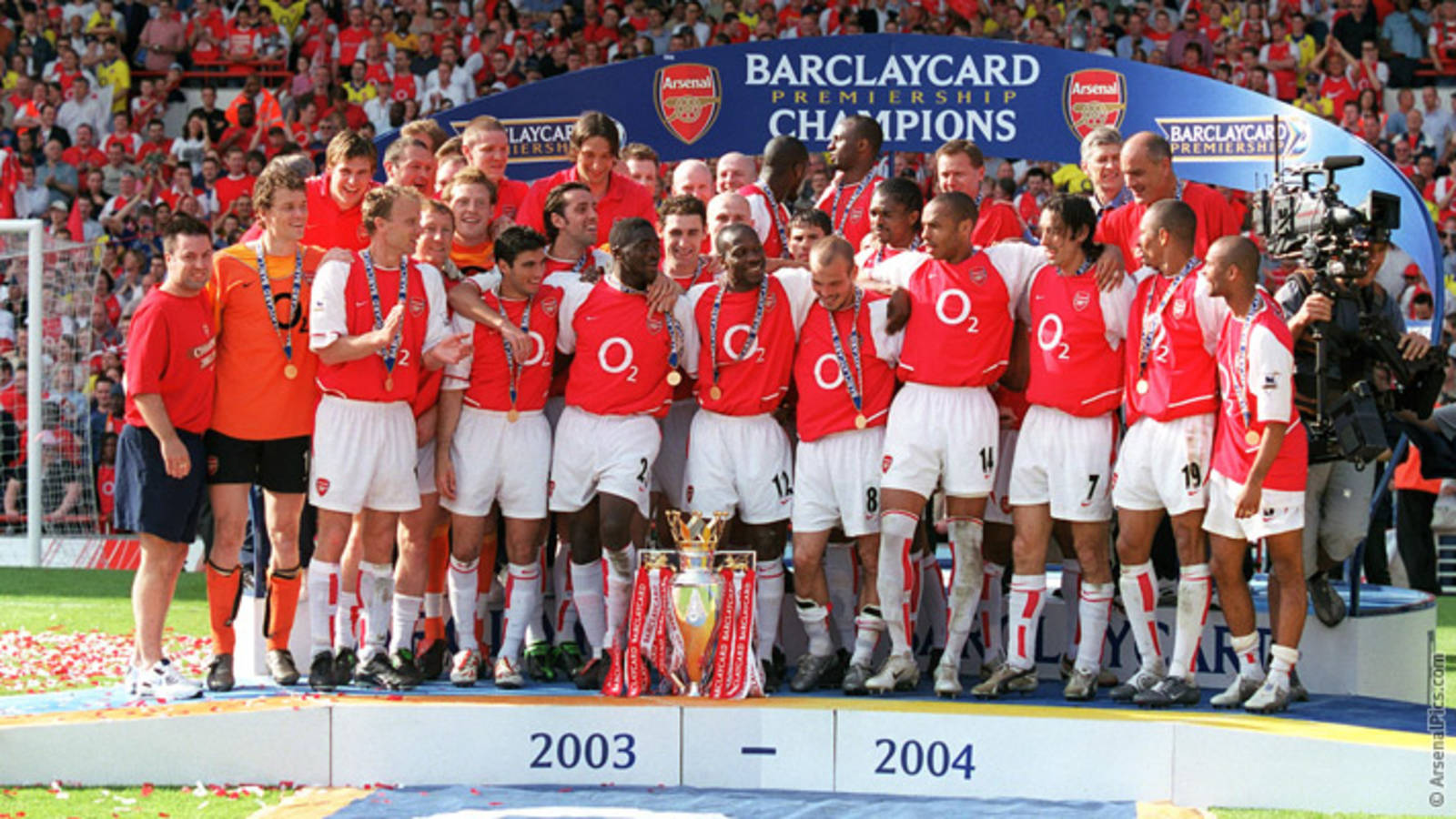 That was the club's third league win in seven years when they were on top of England's elite. In fact, it turned out to be the last title win for The Gunners, as they've been on a steep slide since. FootTheBall recounts the players who achieved the 'golden dream' and where they are now.
GOALKEEPER
JENS LEHMANN
One of Wenger's finest acquisitions for just £1.5m. Arsenal needed a replacement for the outgoing David Seaman and Lehmann had been putting up fine performances for Borussia Dortmund. He won the Bundesliga in 2002 and took the switch to Premier League like a fish to water. Lehmann played all the matches that season keeping 15 clean sheets.
Jens Lehmann holds the record for the longest unbeaten start to a Premier League career, not losing any of his first 47 games in the competition. #afc pic.twitter.com/6y30dgudbV

— afcstuff (@afcstuff) July 25, 2021
Though he was prone to the odd error given his swaggering playing style, his ability to come up big when matters got serious was never in doubt. Lehmann's stability in goal was an important part of the Gunners conceding the fewest goals at only 26. The German would remain a consistent starter over the next three seasons before slowly losing game time to injuries and the emergence of Manuel Almunia.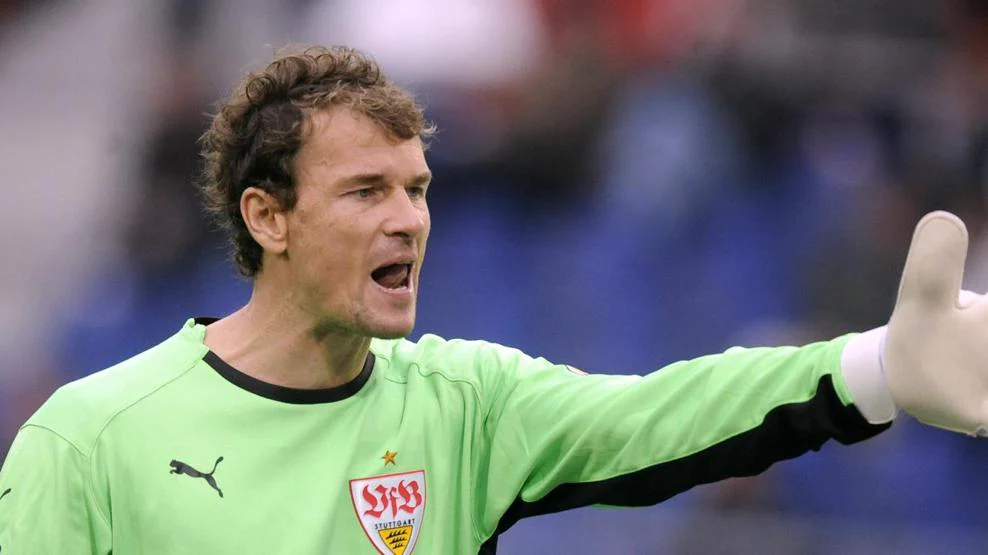 He signed for Stuttgart for two seasons in 2008 before retiring. However, he was called back by the Gunners in 2011 due to an injury crisis at the club, making one appearance which made him the oldest player to feature for the club in the league. Since then, he has been part of the coaching staff at Arsenal and Augsburg before being appointed on the board of Hertha Berlin. He was unceremoniously sacked from that role after it emerged that he had sent racist messages to former player-turned-presenter Dennis Aogo over WhatsApp.
DEFENDERS
LAUREN
The Cameroonian right-back is a legend for both club and country due to his accomplishments and professionalism on the pitch. Lauren played an important role in Mallorca winning the Spanish Super Cup in 1998 along with other strong performances. He chose to sign for Arsenal over other competing offers from Italy and Spain, and quickly established himself as a mainstay of the defence that won the 'Double' in 2001-02.
On this day in 2000: Arsenal signed right-back Lauren from Mallorca. He went on to make 242 apps for the club, winning 7 honours. #afc pic.twitter.com/haHAq9Uj1j

— afcstuff (@afcstuff) June 16, 2017
During the unbeaten season, Lauren made 32 appearances which included his 150th match for the club. He was infamously part of the altercation with Manchester United's Ruud van Nistelrooy in October and was fined £40,000 on top of being banned for four matches. After that, he picked up another FA Cup medal in 2005 before a serious injury in January 2006 saw him lose his starting spot.
17 years ago today Cameroon won gold at the Sydney Olympics!! Great memories and a big honour. 🥇(1/3) pic.twitter.com/jzrgMrW2SO

— Lauren Etame Mayer (@Lauren12arsenal) September 30, 2017
Lauren left for Portsmouth the next year, where he won the 2008 FA Cup and played sporadically due to his versatility. He finished his career with Cordoba in Spain in 2010 and currently serves as an ambassador for Arsenal for Africa. Furthermore, he regularly makes television appearances, especially covering the Gunners' matches and plays in charity events as well.
KOLO TOURE
The Ivorian legend was a centre-piece in Arsenal's suffocating defence ever since his signing in 2002. Toure was another of Wenger's brilliant finds, moving from ASEC Mimosas for just £150,000. Already a full international for his country, Toure was initially played as either a defensive midfielder or a right-back.
On this day in 2002: Kolo Toure signed for Arsenal from ASEC Mimosas for £150,000. He went on to make 326 appearances for the club. #afc pic.twitter.com/pnQ1FyfVn2

— afcstuff (@afcstuff) February 14, 2021
However, Wenger moved him to the centre of the defence to partner up with Sol Campbell before the 2003-04 season. The result was, of course, unprecedented success with the 'Invincibles' and Toure's position was secured. Despite stiff competition from the likes of Phillipe Senderos and Pascal Cygan for the starting job over the coming years, Toure was appointed vice-captain in 2006. The Gunners and Toure found scant success in the league but he kept up his impressive showings whenever given the chance.
#OnThisDay: #ManCity signed @KoloToure [2009]

🔷 102 Appearances
⚽️ 3 Goals
🅰️ 1 Assist
🚫 42 Clean Sheets
🏆 Premier League [x1]
🏆 FA Cup [x1]pic.twitter.com/pSYPPnJGyz

— City Xtra (@City_Xtra) July 28, 2021
He left for Manchester City in 2009 who were in the midst of an overhaul themselves. He was joined by his brother Yaya and led the Cityzens to their first Premier League title in 2012. Toure also appeared for Liverpool from 2013-2016 before joining Celtic where he won the Scottish league and cup double in his only season. Currently, he is serving as a first-team coach with Leicester City since 2019.
SOL CAMPBELL
The second coming of Judas or a defender supreme, depending on which London club you ask around. Campbell played for Tottenham for nine years, winning the League Cup in 1999 as well as being named to the PFA Team of the Year. With his contract set to expire in the summer of 2001, Spurs made him an offer that would have made him the highest-paid player at the club.
Sol Campbell on his move across North London: "Everything about Arsenal was better than Spurs at the time. It was a move that I needed to make." #afc pic.twitter.com/x7MzosZoeX

— afcstuff (@afcstuff) July 3, 2019
However, in a surprise that would rival any film ending, the England defender joined Spurs' arch-rivals Arsenal in one of the most controversial moves of the Premier League era. Campbell found immediate success, winning the 'Double' in his first season at Highbury. Noted for his superb strength, clever position and aerial dominance, Campbell was soon an established member of the squad.
05/12 – On this day in 1992, Sol Campbell made his Premier League debut (for Tottenham against Chelsea) – the defender holds the record for the longest player unbeaten run in the competition (56). Invincible. pic.twitter.com/9Ok1JJHkID

— OptaJoe (@OptaJoe) December 5, 2019
Though he was sent off in the first game of the 2003-04 season, Campbell still played 35 times and scored two goals on his way to being named in the PFA Team of the Year for the third time. With injuries and loss of form affecting his game time over the following two campaigns, he joined Portsmouth in 2006 and led them to FA Cup victory in 2008.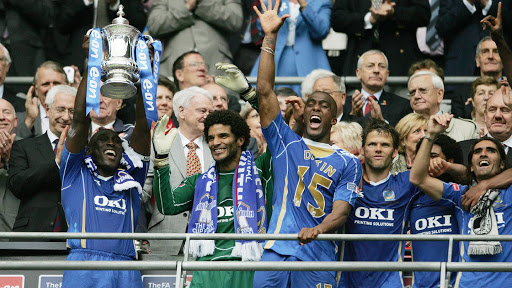 Following spells with Notts County, a return to Arsenal in 2010 and a single season with Newcastle United, Campbell retired. Since then, he has tried his hand at managing, leading Macclesfield Town to safety in 2019 in League Two. Campbel was then appointed manager of Southend United in 2019 but with the season ending early due to the coronavirus pandemic, he left by mutual consent in 2020.
ASHLEY COLE
One of the best left-backs to grace the game and long before he became "Cashley" for the Gunners faithful, Cole was lighting it up for the red and white. Joining Arsenal when he was 17-years-old, Cole quickly made a case for becoming a first-team regular by 2001. With the departure of the veteran Sylvinho, there was no doubt that Cole would inherit the position.
May 14, 2000.

A 19-year-old Ashley Cole making his league debut for Arsenal. pic.twitter.com/vvZPUP2P0j

— Scouted Football (@scoutedftbl) May 2, 2019
He was ever-present during their two Premier League winning campaigns, featuring 32 times for the 'Invincibles.' Cole was an energetic full-back who was running up and down the pitch whenever he played, especially his propensity to bolster the team's attack. However, his relations with the club soon soured after an acrimonious departure to nemesis Chelsea who offered him more wages.
On this day: 2006 – Ashley Cole signed for @ChelseaFC from Arsenal. #CFC #Chelsea @TheRealAC3 pic.twitter.com/pEV3NW4zBu

— Chad ⭐⭐ (@ChelseaChadder) August 31, 2019
With the Blues, his stock rose further as he racked up trophies including the Champions League in 2013 over his eight years. After a short spell with Roma, he spent three seasons with LA Galaxy in the MLS before finishing his career with Derby County. Currently, Cole is the U15 coach at Chelsea as well as recently being appointed one of the assistant coaches for the England U23 squad.
MIDFIELDERS
FREDDIE LJUNGBERG
The flamboyant Swedish model who played elite-level football, Ljungberg was signed by Wenger after watching him play for Sweden against England on television. The Frenchman hardly ever missed when it came to identifying precocious talent and this time was no exception. Ljungberg scored on his Arsenal debut in September 1998.
On this day in 1998: Arsenal signed Swedish forward Freddie Ljungberg from Halmstad for just £3m. #afc pic.twitter.com/xt6sHVdDWI

— afcstuff (@afcstuff) September 11, 2020
The talented winger continued scoring important goals in the league as well as the cup competitions, going on to cement his place in the starting lineup. He made 30 appearances in the 2003-04 campaign which yielded four goals, including the winner against Tottenham at home. Ljungberg would continue to remain a key asset till a string of injuries and illness struck him in early 2005. His final appearance for the club came in April 2007 where he limped off with an injury shortly after the start.
An #Arsenal legend with a brilliant red mohawk and standout skills to match. Happy birthday Freddie Ljungberg! pic.twitter.com/hq5Pm4TQXm

— Ladbrokes (@Ladbrokes) April 16, 2016
Thus began his journeyman career where he would spend time with West Ham United, Seattle Sounders and Chicago Fire in the MLS, Celtic in Scotland, Shimizu S-Pulse in Japan and Mumbai City in India. Since then, he has been appointed an ambassador of the club while also coaching the U15 team.
On this day in 2019: Arsenal scored three goals in nine second half minutes as they came from behind to beat West Ham 3-1 away from home, ending their nine-match winless run & their first win under interim manager Freddie Ljungberg. #afc pic.twitter.com/WBHDPIaGhm

— afcstuff (@afcstuff) December 9, 2020
Ljungberg would gain further coaching experience by becoming an assistant manager for Wolfsburg in 2017, before becoming a first-team coach under Unai Emery at Arsenal. Following the sacking of the Spaniard in December 2019, he was put on interim charge, earning a win against West Ham before Mikel Arteta took over. Though he was initially retained by Arteta, that proved to be for only a short time.
GILBERTO SILVA
The Brazilian's outstanding performances for the Selecao at the 2002 World Cup led to him signing for Arsenal that same summer. Combined with Patrick Vieira in midfield, Silva's ability to expertly provide protection to the back-line while moving the ball quickly when in possession saw him emerge as one of the key members of the 2003-04 team.
18 years ago today. I am still so proud to be part of Brazilian history. Brings back great memories for my country who is suffering at the moment.#brazil #worldcup #worldcup2002 #footballhighlights pic.twitter.com/jK7MagCZHH

— Gilberto Silva (@GilbertoSilva) June 30, 2020
He scored four goals from 32 games, which further underlined his importance in the upcoming seasons. The next campaign saw him make only 17 appearances across all competitions as he underwent rehab for a back injury. That layoff proved crucial in Silva extending his career at the top as he became a regular once again from the 2005-06 campaign.
19/08 – On this day in 2006, Arsenal played their first competitive match at the Emirates Stadium, with Gilberto Silva's goal earning them a 1-1 draw against Aston Villa. Relocated. pic.twitter.com/P0EpcsPKxz

— OptaJoe (@OptaJoe) August 19, 2019
He was given the vice-captaincy in 2006-07 and got the honour of scoring the first competitive goal in the Gunners' new Emirates Stadium. However, his game time saw a steady decline with the emergence of Mathieu Flamini who played the same position. Silva eventually left for Greek side Panathinaikos in 2008 where he won the league and cup in his second of three seasons.
Arsenal Invincible Gilberto Silva has officially retired from football at the age of 39. pic.twitter.com/lUHUfyN63F

— ARSENAL (@tomgunner14) December 12, 2015
He returned to play in Brazil for Gremio in 2011 before linking up with Atletico Mineiro from whom he was signed by Arsenal. Silva's wish of lifting the Copa Libertadores was fulfilled in his one and only season with the club in 2013 before retiring two years later. He spent seven months as technical director of Panathinaikos in 2016 before starting a football consultancy brand that represents footballers and agents.
PATRICK VIEIRA
The Arsenal great was beloved by one and all due to his fiercely combative nature, elegant passing and no-nonsense approach on the pitch. Vieira was yet another find of Wenger before his arrival at the club in 1996. Both manager and player joined that year which was a surefire sign of positive outcomes in the future.
16/09 – On this day in 1996, Patrick Vieira made his Premier League debut for Arsenal in a 4-1 win against Sheffield Wednesday. Volare. pic.twitter.com/XndQShE8pV

— OptaJoe (@OptaJoe) September 16, 2019
It was proved quickly during Arsenal's first 'Double' winning campaign of 1997-98. He was praised by the press as a fine midfielder with a high footballing IQ who was always looking to take the game to the opposition. Vieira's performances earned him selection to the PFA Team of the Year for six straight years from 1999-2004. During the 'Invincibles' season, the captain featured 29 times while contributing three goals, including the season's last against Leicester City.
Patrick Vieira was the heart of the engine room in Arsenal's Invincible 2003-04 side: pic.twitter.com/p8HBlh1ALk

— StatsBomb (@StatsBomb) June 5, 2020
Vieira departed the Gunners in the summer of 2005 for Juventus with whom he won the title during his only season. The Calciopoli scandal saw Vieira join Inter Milan in Serie A but the arrivals of other players in the same position saw his game time decrease over the years. In a surprise turn of events, he moved back to England with Manchester City in 2009 which led to another FA Cup victory in 2011 before retiring.
Proud and excited to be part of this new journey. I want to thank the @CPFC board for their trust & thank the fans for the amount of support I've been getting for the past few days. I can't wait to see you there, back where it all started @premierleague. Come on you Eagles 🦅❤️💙 pic.twitter.com/fa8BO6LZgW

— Patrick Vieira (@OfficialVieira) July 4, 2021
The Frenchman soon took up a managerial career with stints at New York City FC and OGC Nice before being sacked in 2020. Vieira was recently appointed manager of Crystal Palace on a three-year deal.
ROBERT PIRES
Yet another Frenchman at the club who was an experienced player by the time he joined Arsenal for £6m in 2000. Pires' six-year stay with the Gunners was immensely successful for both parties. Mainly deployed on the left flank, he was also able to play across the forward line when needed.
15 – Robert Pires provided the most assists in the 2001-02 Premier League, with the Frenchman winning the FWA Footballer of the Year despite his season being cut short due to injury. Super. #OptaPLSeasons pic.twitter.com/lfhJDsMcEe

— OptaJoe (@OptaJoe) April 3, 2020
Pires was the second-highest goal scorer with 14 goals in the league for the Gunners as well as providing eight assists, with his performances being highlighted all over the campaign. His intelligent running and pace was a highlight of his with Pires being named in the PFA Team of the Year. Despite being a source of major goals, his starts decreased over the subsequent seasons which culminated in him leaving for Villarreal in 2006.
#OTD in 2000 Arsenal signed Robert Pires from Marsielle for around £6m. What a signing! pic.twitter.com/kM2GRi6emi

— Throwback Arsenal (@ThrowbackAFC) July 3, 2017
He was a regular feature for four campaigns with the Yellow Submarine before having one-year spells with Aston Villa and FC Goa in India. Since then, he has transitioned into coaching and is currently with Spanish lower-division side Pena Deportiva.
ATTACKERS
DENNIS BERGKAMP
The 'non-flying Dutchman' who had one of the best careers of a foreign player in the Premier League. Bergkamp was a star with Ajax, coming through their youth ranks and winning silverware before a couple of years of struggle with Inter Milan. His arrival in 1995 saw him continue his understated few campaigns and it took the arrival of Wenger to really turn him into world-class.
Dennis Bergkamp: A scorer of great goals 😱

My favourite DB10 goal is _____ pic.twitter.com/hKcFBEPnem

— Arsenal (@Arsenal) May 10, 2018
Bergkamp flourished in his role behind Thierry Henry as the "second striker", becoming a source of constant goals and assists. The 2003-04 season saw him score four goals and set up a further eight including the team's last goal of the season for Vieira. Arsenal would remain the only club of Bergkamp's career, with his retirement coming in 2006.
Dennis Bergkamp scored 87 goals in 315 League appearances for Arsenal and won three #BPL titles with the club pic.twitter.com/luchUKwqwD

— Premier League (@premierleague) September 23, 2013
The Gunners and Bergkamp always hold a special place in the history of the Premier League. Since then, he has served as a youth coach at Ajax and was inducted to the Premier League Hall of Fame this year.
THIERRY HENRY
The Gunners legend who is arguably one of the greatest players to play in the Premier League, Henry was a wizard with the ball at his feet. His unerring accuracy, rapid pace, visionary passing and leadership qualities made him stand out amongst the team. Having had a torrid 1998-99 season with Juventus, Henry joined Arsenal to link up with former manager Wenger.
03/08 – On this day in 1999, Arsenal signed Thierry Henry from Juventus. He became the Gunners' all-time highest goalscorer, netting 228 goals in 377 games. King. pic.twitter.com/gvhd1EClct

— OptaJoe (@OptaJoe) August 3, 2019
The latter saw Henry's potential and moved him to the centre-forward option which paid rich dividends. By the time the 2003-04 season rolled around, he was a serial winner who had made his mark as one of the league's deadliest scorers. His 30 goals over the campaign saw him win his second Golden Boot and the PFA Players' Player of the Year, just one year on from breaking the assists record during a single season.
Thierry Henry averaged a goal or an assist every 112 in his career 🔥👏

Incredible numbers 🤯 #Henry #Arsenal #Barcelona #Monaco #Juventus pic.twitter.com/6Lm1UU36gP

— LiveScore (@livescore) August 17, 2020
Though there would be no more league titles, Henry would continue to rack up individual accomplishments till his departure in 2006. Having joined Barcelona, Henry would win another series of trophies including the Champions League in 2009. The French striker finished his career with New York Red Bulls, playing from 2010-2014. He made a brief return to the Gunners in 2012, appearing seven times across all competitions.
Congratulations to Arsenal legend Thierry Henry on being announced as one of the first two names, alongside Alan Shearer, inducted into the Premier League Hall Of Fame, the highest individual honour awarded to players by the League. #afc #PLHallOfFame pic.twitter.com/Y6k1n67Z3E

— afcstuff (@afcstuff) April 26, 2021
Since retirement, Henry has had spells as assistant manager of Belgium before becoming head coach of Monaco. However, his time with the principality club was not the best and after 18 months with Montreal Impact, Henry was brought back as an assistant manager for the Belgian national team under manager Roberto Martinez as well as being one of the inaugural inductees to the Premier League Hall of Fame.