Manchester United have finally started looking respectable in the Premier League after Ole Gunnar Solskjaer has taken the wheel. But they still remain some way off to be compared to the glory days under Alex Ferguson.
After finishing 2 consecutive seasons in a Champions League spot, Ole will surely be looking forward to do better in Europe especially after their disastrous exit in the group stages last year. No matter how good you are at the front foot, every top team needs to have a strong defense, something Manchester United have been lacking in recent history.
They conceded the highest amount of goals among the top-4 teams in the Premier League last season. Even their defeat against RB Leipzig which cost them a spot in the knockout stages of the Champions League was because of their lackluster defending due to which they conceded 3 goals.
Manchester United have had an inconsistent showing in the defensive department which is why they need to bring in players that can make a massive impact on their defensive structure. FootTheBall brings you all the players Manchester United could bring in to strengthen their backline and do better next season.
PRIORITY NO.1: CENTRE-BACK
IDEAL OPTION: RAPHAEL VARANE (REAL MADRID)
The buzz of this potential transfer has been going on for weeks now and rightly so. Raphael Varane is the best choice United could go for in this transfer window. Manchester United needs to build a strong partnership between Harry Maguire and another star defender going ahead this season. Varane, with his pace and ball-playing skills, perfectly compliments Harry Maguire's skillset.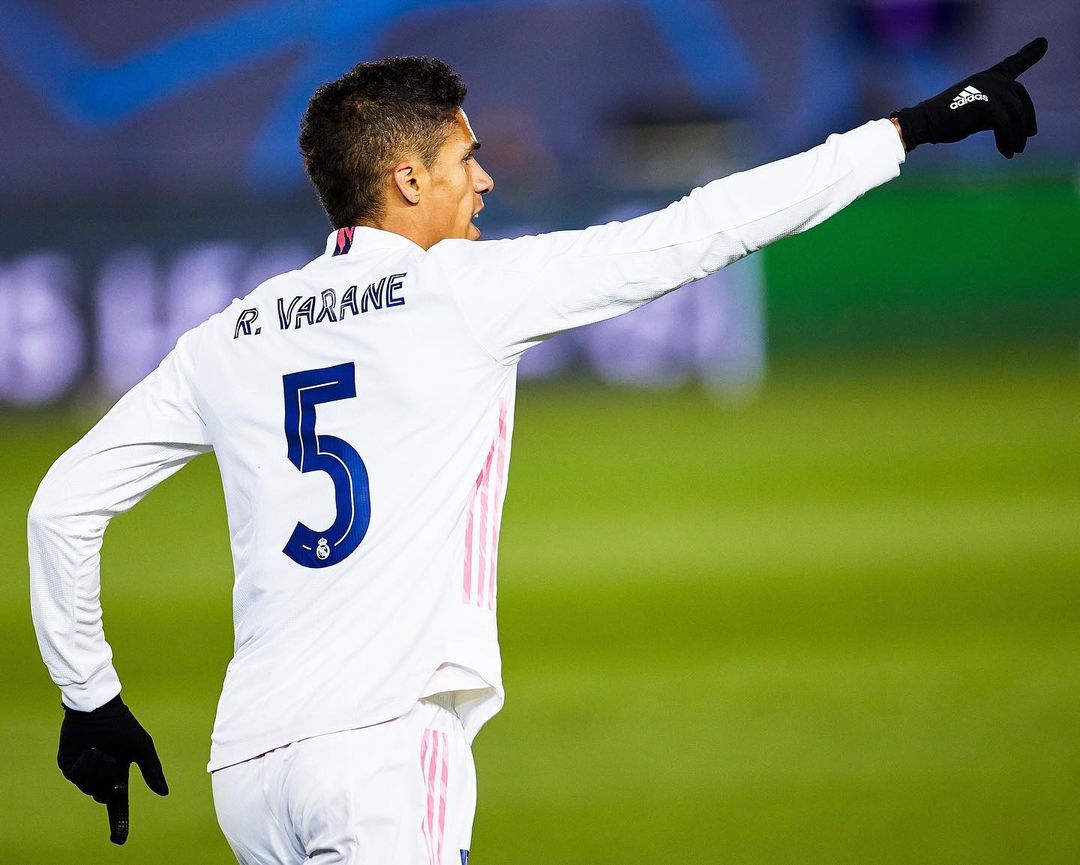 Real Madrid are in desperate need of money as they want to bring Mbappe or Haaland in, which is why Los Blancos are keen on getting rid of a lot of players. United can get the 28-year-old for a value of around £60 Millon which can be considered a steal for a World Cup and multiple UCL winner. Varane is a world-class centre-back and surely ticks all the boxes for Manchester United.
BUDGET OPTION: ETHAN AMPADU (CHELSEA)
With Jadon Sancho already in, and Varane looking close, Manchester United might want to be frugal in further deals. They also want to bring players to fill other holes in the team, like a defensive mid and a right-back, hence they are about to take a pretty heavy dent in their pockets. In situations like these, young talents with a lot of potential are the perfect candidates for big clubs and Ethan Ampadu is one of them.
A homegrown academy graduate from Chelsea, Ampadu has been loaned to many clubs over the years. He is finally back at Chelsea and there are reports that the London-based club is looking to sell the young prospect. The 20-year-old's market value is only £13.5 Million which is why United has the opportunity to swoop in and secure their future with this wunderkind from Wales.
FOOTTHEBALL'S QUIRKY OPTION: NICO ELVEDI (BORUSSIA MONCHENGLADBACH)
Nico Elvedi has come into the limelight courtesy of his amazing performance at Euro 2020, but what a lot of people don't know is that he has been working the same magic for Borussia Monchengladbach all along.
Last season, he had an average of 2.31 interceptions and 1.74 successful tackles per 90. He also had a passing accuracy of 91.2 %. His tall stature enables him to establish aerial superiority in the box and he also has decent pace for a centre-back. He was seen running stride for stride with Mbappe in the Round-of-16 game in Euro 2020. Manchester United haven't seriously considered bringing the 24-year-old Swiss defender, but on current form, Elvedi is probably not going to be at his current club for long.
PRIORITY NO.2: DEFENSIVE MIDFIELDER
IDEAL OPTION: EDUARDO CAMAVINGA (STADE RENNES)
Reports suggest that Eduardo Cavaminga is already being closely monitored by scouts from Manchester United and an offer is in the making. It is pretty clear that Rennes wants to sell the youngster and are just waiting for the best deal possible.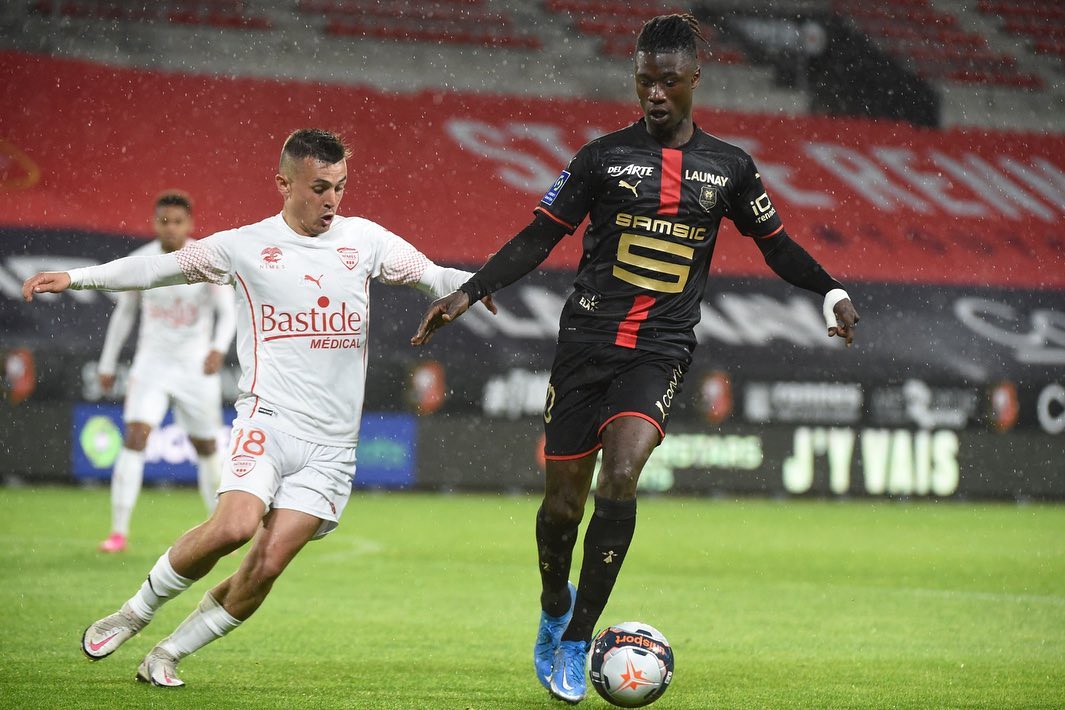 Ligue 1 clubs are in tatters financially and they are compelled to sell their star players to get some cash in. Camavinga is one of the hottest young talents in the footballing world and nearly all the big clubs in Europe are keeping one eye on him. The youngster's contract is also going to expire next season which is a clear sign the youngster is not interested in continuing with the club.
The 18-year-old has a market value of nearly £50 Million which clearly shows his quality. A player with solid defensive prowess and the ability to contribute in the attacking play from midfield, Camavinga is a steal at his current price. Any team which secures his signature this season could potentially fill that hole in their team for the next 15 years, or have an asset whose value will only ever increase.
BUDGET OPTION: DENIS ZAKARIA (BORUSSIA MONCHENGLADBACH)
As we mentioned earlier, United might end up emptying their pockets with other star signings causing them to look for bargains at some positions. In that case, Denis Zakaria might be the perfect choice for United. The 24-year-old has a market value of only £22.5 million. Zakaria seems to be on the cusp of making a breakthrough from good to elite bracket and Manchester United would be wise to jump on him before that happens.
His stats have significantly improved in the last 2 seasons. Arsenal and Manchester City are among the few suitors waiting for the right opportunity. With Nemanja Matic nearing the end of his career, United could invest in Zakaria and help him grow into one of the best central players in the Premier League, while he helps United fill that elusive CDM role.
FOOTTHEBALL'S QUIRKY OPTION: YVES BISSOUMA (BRIGHTON HOVE ALBION)
Yves Bissouma is a baller with enormous potential, albeit one flying under the radar. The 2020/212 season had been a fruitful year for the 24-year-old as he helped Brighton avoid relegation and finish 16th in his first season with the club.
https://www.instagram.com/p/CO-XAz9lK53/?utm_source=ig_web_copy_link
He averages 3.9 successful tackles per 90 as he wins possession even before the opposing side have reached their penalty area. His attacking prowess hasn't come to light yet but United already look settled in attacking areas. Bissouma is one of the most underrated players in England and his market value of £22.50 Million doesn't do justice to his quality.
Liverpool and Arsenal are interested in buying the youngster but Manchester United's rich heritage might allure Bissouma into joining the red devils.