Since Hodgson announced in May that he will resign at the conclusion of the campaign when his contract expired, Crystal Palace have been shopping for a suitable manager. Following a lengthy search for a replacement for Roy Hodgson, The Eagles appointed former Arsenal captain Patrick Vieira as the club's new manager.  
𝗪𝗲𝗹𝗰𝗼𝗺𝗲 𝘁𝗼 𝗣𝗮𝗹𝗮𝗰𝗲 🦅

We are delighted to confirm the appointment of Patrick Vieira as our new manager until 2024 ✍️#CPFC | https://t.co/utMcYSDkhb

— Crystal Palace F.C. (@CPFC) July 4, 2021
The Arsenal legend is one of the greatest players to ever step onto a football pitch and has a wealth of playing experience. His managerial experience, on the other hand, has been very short up to this point. 
👕 307 #PL appearances
🏆 3 PL titles
Ⓒ Captained Arsenal's Invincibles season

Patrick Vieira enjoyed a fine career, but how will he fare as manager of @CPFC? 🦅 pic.twitter.com/ZJlU7SA6lq

— Premier League (@premierleague) July 4, 2021
He began his career as the manager of Manchester City's Academy before moving on to coach the club's U21 squad. Patrick was appointed manager of MLS side New York City F.C. in 2016, and he was quite successful in his role, pushing the team into the top four in his first campaign.
After two and a half years, he resigned and became manager of the French League team Nice. However, he was fired from his position in December of last year following a dismal run of performances.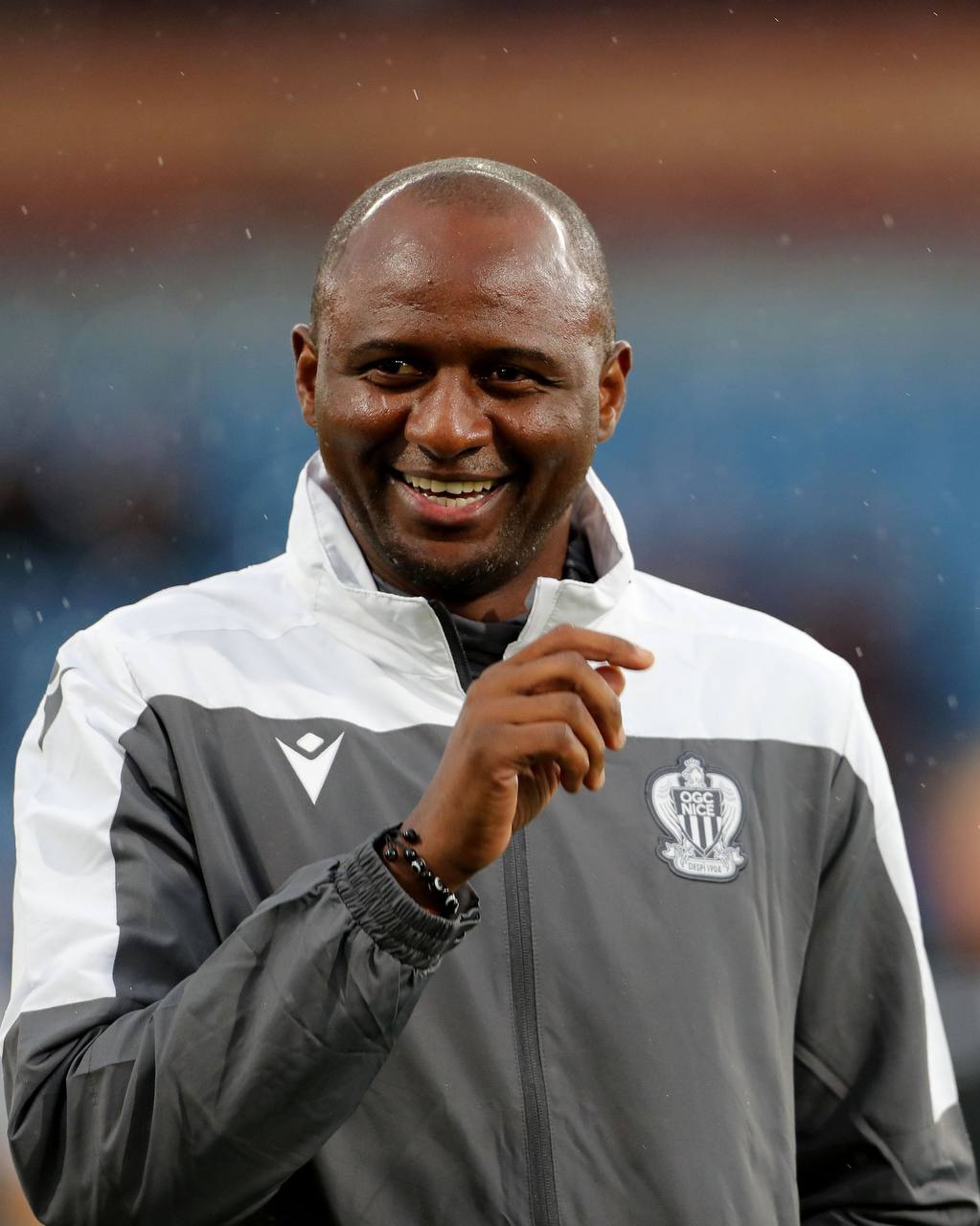 And now that The Eagles have come knocking, it will be fascinating to see what he can bring to their table. 
POSSESSION-BASED FOOTBALL
The Frenchman was a learner in Pep Guardiola's system at Manchester City during his stint as coach of the U21 squad, and his style of play has greatly influenced him. And it has been visible in the playing style of his managed teams in New York City F.C and Nice.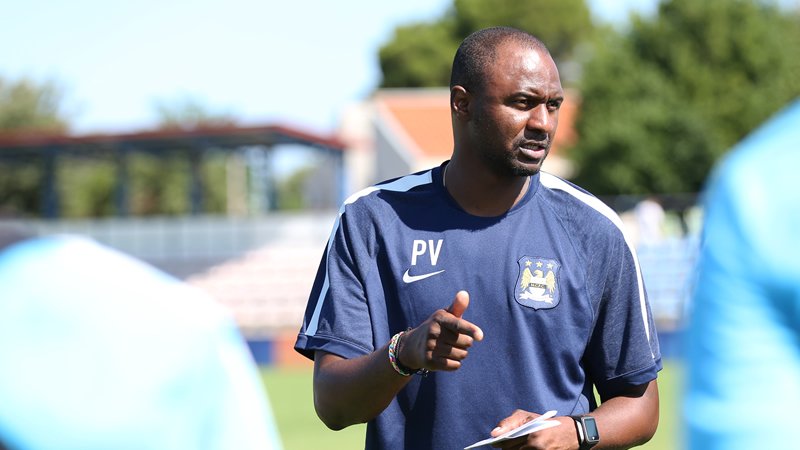 Building from the back and beautiful possession-based play have been prominent in his managed teams. Even though the shape can vary, the search for superiorities and triangles is always evident. There are players between the lines who can move centrally, and there is constant width at all times. The basic objective is to build up and attract opponents in order to generate gaps and a free man.
🔁 "He will definitely change the way they've been playing."

👏 "He likes to play from the back, take a lot of risks. I think I'd love to play a way similar to him."@Cesc4Official gives #CPFC fans a great insight into how Patrick Vieira's teams set up & play 🦅 pic.twitter.com/SEjZsKjEm8

— talkSPORT (@talkSPORT) July 4, 2021
As a player, he commanded the midfield, and as a manager, he maintains his confidence in a solid midfield framework, with Vieira frequently using a defensive midfielder in a 4-1-4-1 system — but he is not hesitant to match rivals' capabilities with a three-man defensive strategy. However, he has been observed to alter his formations depending on his opponents. 
YOUTH DEVELOPMENT 
Crystal Palace's unwillingness or incapacity to nurture talent has been a source of concern in recent years. Youngsters have been bought and promoted. However, a lack of patience or the tactics of the first-team coaches has stopped them from reaching their full potential. It is difficult for the team to grow if the players do not progress.  
Patrick is renowned to prefer youthful talent, and the fact that many of the present Crystal Palace players' contracts are about to expire or are already expired, would naturally push the management to promote young blood into the senior squad.  
Crystal Palace let 11 players become free agents after contracts run downhttps://t.co/iKXC0Mv12w pic.twitter.com/UsdPXKs5Pv

— Mirror Football (@MirrorFootball) July 1, 2021
There is an urgent need for the management to bring in some talented youngsters. Patrick might bring in a whole slew of young players, who would be a boon to an ageing Crystal Palace roster.
INTENSITY AND DISCIPLINE
Many people would rather have artists in their teams in the midfield area who defied the laws of physics. But Patrick Vieira was one of those good warriors who knew nothing other than to give his 110% on the pitch. Commitment, selflessness, professionalism, humility and intelligence, he symbolises all the values that are needed in the game and in life.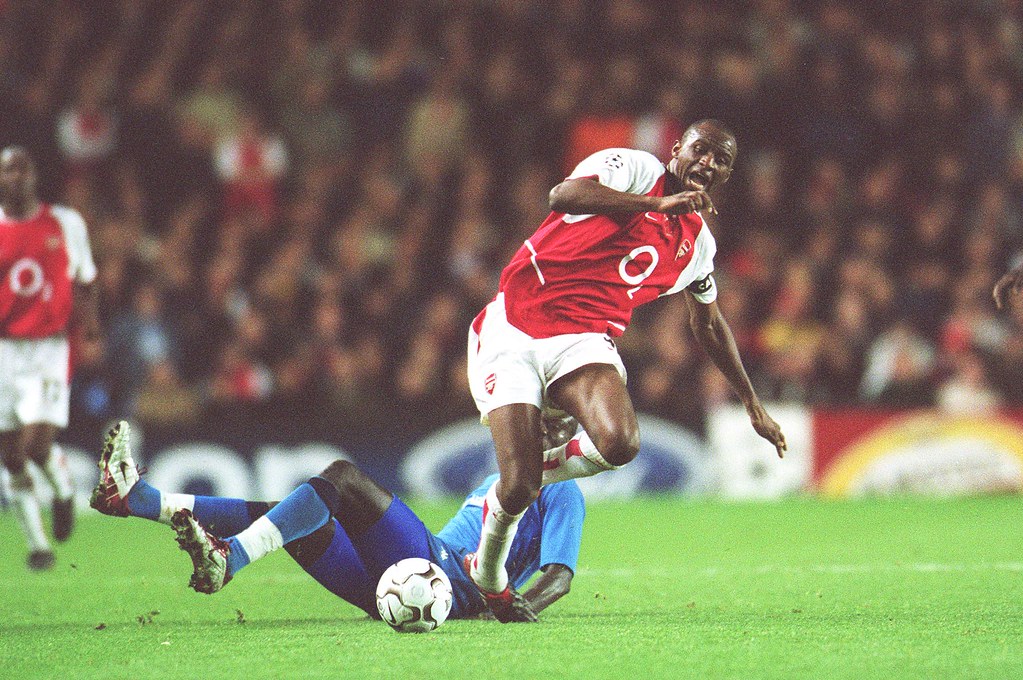 While not the most gifted, he did have defensive talent, intelligence, tireless lungs and a brutal determination. With his intensity and concentration, he was never caught off guard. His ruggedness, explosive strength and quick reactions complemented his perfect timing and control. Maturity, leadership and work ethic, he was the embodiment of it all and that's what he'll bring to Crystal Palace.
One of the most crucial components of any sport is discipline. Patrick Vieira is a no-nonsense manager who would instil a high level of discipline and a positive attitude in this Crystal Palace side.