Only 2 more games left ahead of the final of Euro 2020 and the stakes are as high as they can be. All 4 teams have been consistent and worked hard both on and off the pitch to bag a spot in the semi-finals. With the trophy in sight, we are sure all sides would be fancying their chances of making it to the finals. Although only 2 will remain standing worthy of lifting the Euro 2020 title.
It is a famous saying in football that no one remembers the semi-finalists, which is why losing at this stage would be devastating for all teams. FootTheBall helps you choose who you should root for in the penultimate stage of Euro 2020.
4) DENMARK
Fans never imagined Denmark would make it to the last 4 in the tournament, especially after losing their Christian Eriksen, their star attacking midfielder. Denmark did struggle in the group stages, but they managed to pick themselves up and finished 2nd in their group.
Nu kan alle danskere i England og Skotland købe billet til EM-semifinalen mellem Danmark og England! 🇩🇰🇬🇧

Læs mere her: https://t.co/pBixSiqsXF
Registrér dig til billetter på https://t.co/V8C3GO4HQP 🎟️#ForDanmark #DEN #EURO2020 pic.twitter.com/3OTsKKUGJE

— DBU – En Del Af Noget Større (@DBUfodbold) July 4, 2021
After that shaky start to their Euro 2020 campaign, no one expected them to survive in the knockout stages, but they proved those thoughts to be very misguided. They destroyed Wales in a 4-0 win and also turned out to be the better against the Czech Republic in a well-fought Quarter Final.
The reason why they are last in our ranking is purely because, on paper, they aren't looking like a strong side. Compared to the other heavyweights left in the competition, Denmark seem a bit blunt to be a finalist in the Euros.
Another reason is that the fixtures have been too kind to them because they have only faced the underdogs in the competition so far. They are yet to show what they can do against the marquee teams of the completion, which they will ahead in the tournament. They have had an emotional and wholesome ride so far but is highly unlikely that they will go any further in Euro 2020.
3) SPAIN
Spain too, have gone through a lot of ups and downs so far in Euro 2020. Although they couldn't win in the first 2 games of the tournament but turned things around in their 3rd game when they beat Slovakia 5-0. Initially, they were looking a bit lost in their stride but as soon as Sergio Busquets got back from his injury and took charge of the team, they have been looking dangerous in front of goal.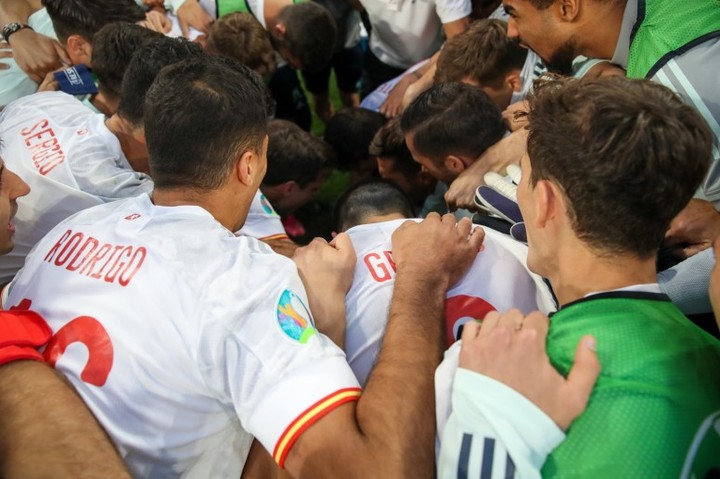 The reason why Spain is not higher in our rankings is that they haven't won a game properly so far in the knockout rounds. They are yet to win a game in the first 90 minutes which is a major concern for their backline.
They keep bottling healthy leads just because they are tactically flawed in the back. We know they like to keep the ball with them which is totally fine, but the reason behind them keeping such a high line even after having a comfortable place in the game is utterly confusing to us.
They keep conceding goals on counterattacks just because their defenders are found running behind the opposing attackers all the time. It is not a safe way to play and this might actually cost them a seat in the finals.
2) ITALY
If this would have been the group stages, Italy would have surely topped this list, but they just haven't been the same all-mighty giants so far in the knockout stages. They didn't concede a single goal in their first 3 games and completely demolished their opponents.
Their Round of 16 game was a kind of a reality check for them as they realised they aren't as strong as they thought. Austria gave them a difficult time in their first knockout stage game as they managed to push the game onto extra time. Italy gave away a few easy chances to Belgium as well in Quarter Final.
Ciro Immobile, Italy's main striker has yet to score in the knockout rounds. Spinazolla has been at the top of his game in this year's Euros but sadly he has been ruled out o the competition because of an Achilles injury. These small factors might have a massive impact on Azzuris' football. They are currently on a 32 games unbeaten run, but you never know in big tournaments like these, Italy might bottle it.
1) ENGLAND
England tops our list and they deserve it too. They haven't conceded a single goal all tournament and would be beaming with confidence after thrashing Ukraine in a 4-0 Quarter-Final game. Other than their draw against Scotland, they have controlled every other match they have played.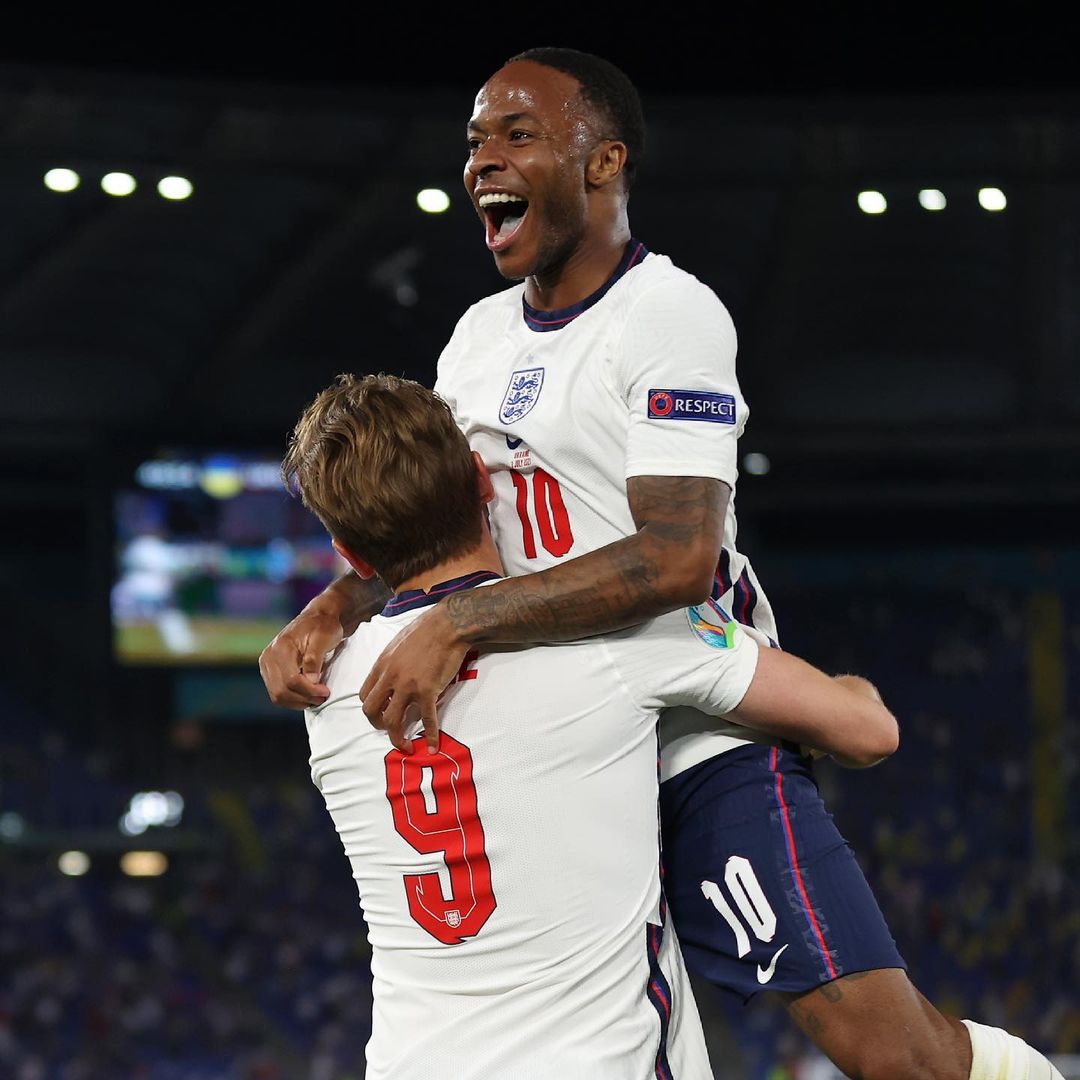 Gareth Southgate has been receiving a lot of hate revolving around his team selection, but in the end, results are what matter the most and the English fans are surely getting them.
They have hardly made any mistakes at the back and the catalogue of chances created by their forwards n the final third is a reassurance that they are about to score a few more till the end. Harry Kane had been going through a rough patch initially but the Kane we say last night has shunned all the haters.
With their key players playing consistently well and Maguire and Henderson back from their injuries, England are probably the strongest side remaining in the Euros.