More than a decade ago Pep Guardiola made use of the false nine as part of his tactics at perhaps the grandest and most prestigious stage in club football as his Barcelona side of the 2008-09 season emerged victorious at the Stadio Olimpico in the UEFA Champions League final in the Italian capital of Rome.
The false nine formation was utilised to great effect as the Catalans cruised through against Sir Alex Ferguson's Manchester United in the 2009 UEFA Champions League final.
Eto'o and Messi ended up scoring for the Azulgrana as a memorable Spanish victory was recorded in the Eternal City that night.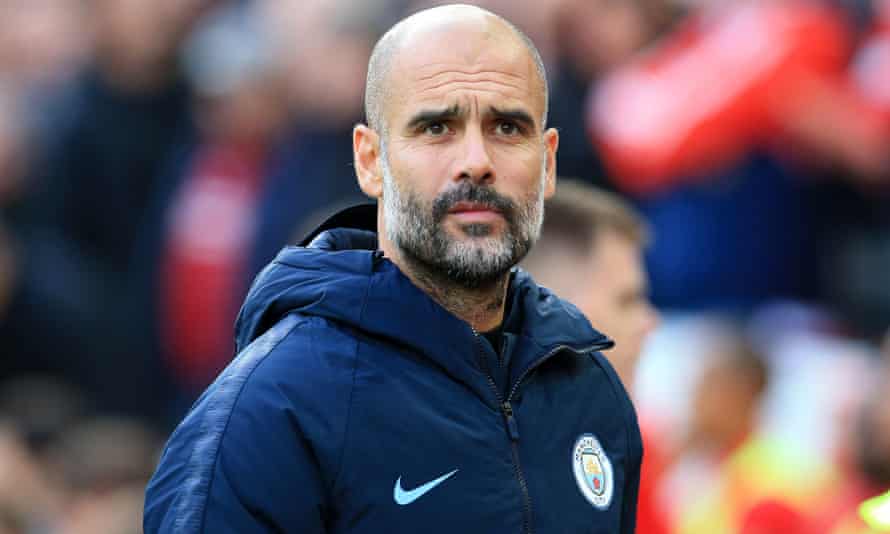 Ever since that match, Guardiola has amassed 28 more trophies in his managerial career at Barcelona, Bayern Munich and Manchester City.
He is the only manager to hold records for the most number of consecutive wins in La Liga, Bundesliga and the Premier League.
And till date, he is the only manager in the history of England's Premier League to lead his team to a league title while amassing a record-setting century of points during the 2017-18 season.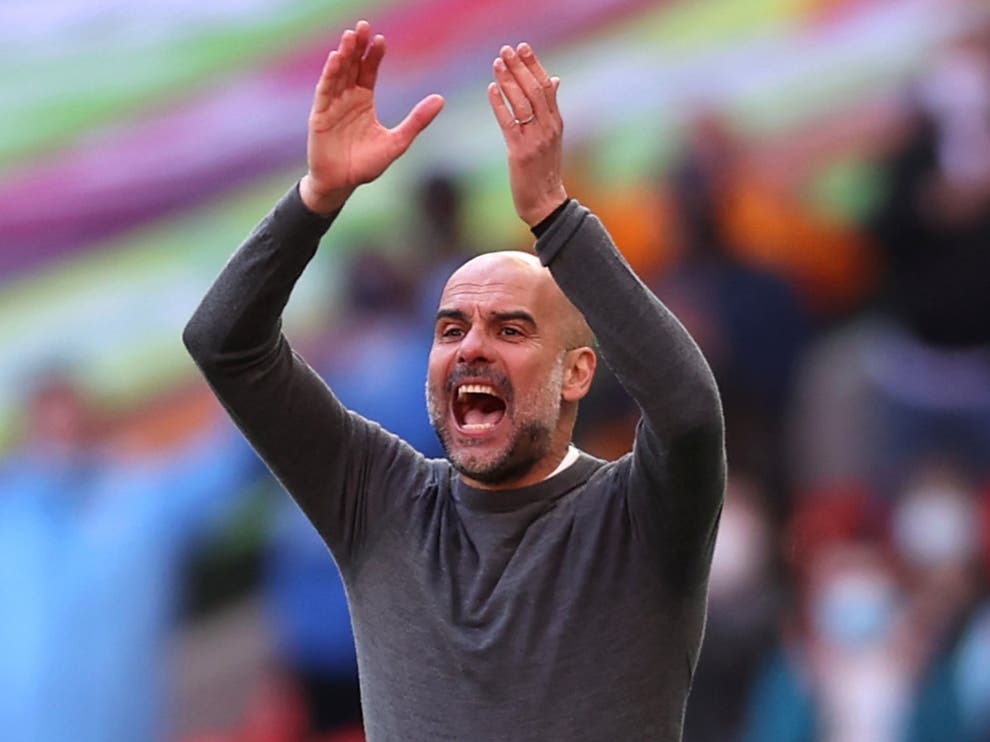 What is it that makes the Spaniard so successful in football management? What is he doing that is yielding him such incredible results every season?
FootTheBall delves into the tactics and stratagems used by the current Manchester City manager that have made him one of the most decorated managers in the beautiful game.
GUARDIOLA – THE SHREWD TACTICIAN
Let us start with the current season in mind. Guardiola and City were tenth in the Premier League after having played seven games last November – they had only scored ten goals until that point in the season.
Their fortunes changed for the better after a drab 1-1 draw with West Brom in December, but still on the first day of January 2021, the Cityzens were seven places off the summit of the Premier League, albeit with two games in hand.
And now here we are, five months later applauding Guardiola and his tactics that have supercharged them to go on and win their third Premier League title in four seasons.
When he was at Barcelona for four seasons, he had an enviable list of players at his disposal including the La Masia trio of Xavi, Iniesta and Messi, therefore his success in Catalonia was partly attributed to the sheer quality of the first team players.
Same was the case in Bavaria, where Guardiola inherited a Champions League-winning team from Jupp Heynckes.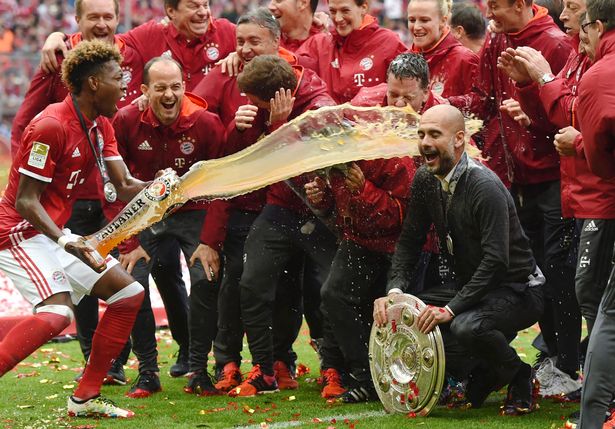 And frankly there was never a doubt that Bayern Munich wouldn't win the German league in any of the three seasons when the Spaniard was at the helm at the Allianz Arena.
But the dominant teams of Barcelona and Bayern Munich, to some extent, concealed the genius and intellect of Guardiola in tweaking his line-ups and sending in substitutes to change the game in his team's favour.
PEP – THE CONSTANT INNOVATOR AND NONCONFORMIST
Pep has always been on the lookout for improving his game plan and overall execution of his sometimes intricate and complex ideas. Guardiola has always looked to evolve his tactics to best suit the players available and the league. At Barcelona, he won the treble by playing a strictly possession-based game that made use of the false nine position.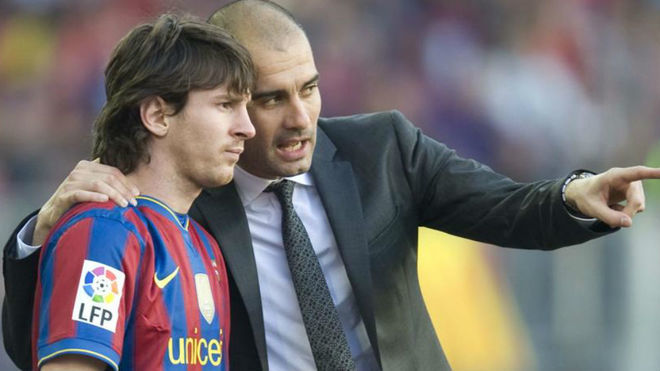 Even though the tactic was first used by Spalletti at AS Roma, he took it and elevated it to the next level. Guardiola seamlessly blended the false nine role into his own tactics – in which the forward would drop deep to confuse defenders, enabling the wingers and midfielders to make productive use of acres of space – with his possession-centric game plan in Catalonia.
In 2013, when he went to Bavaria he learned how to incorporate pressing into his schemes as Bayern Munich pressed and counter-pressed relentlessly while playing his signature possession-minded football.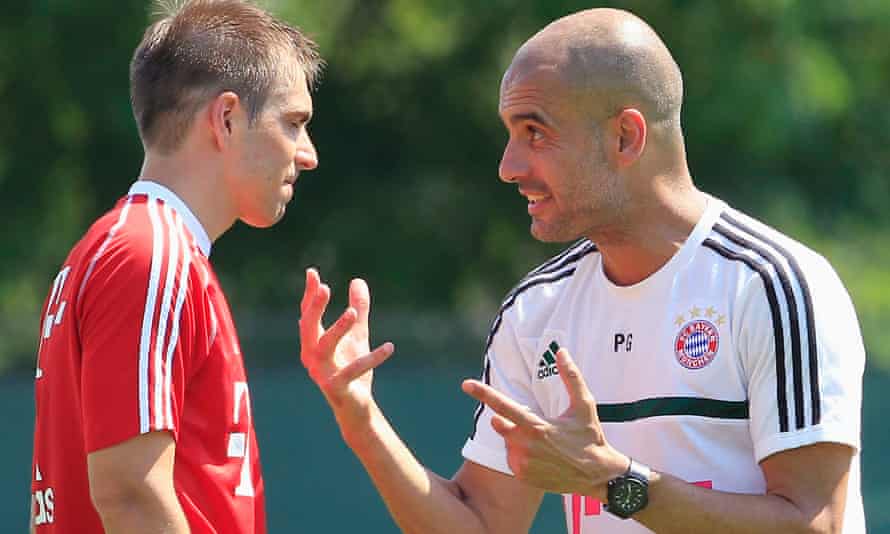 In Germany, he also introduced the concept of inverted full-backs to his side – a move to gain a competitive advantage over other German clubs. He used Philipp Lahm in the above-mentioned role for Die Roten to highly successful results
And finally in England he amalgamated both these concepts to bring unheard of success to the blue half of Manchester. He also changed the outlook of those in the Premier League over the idea of a lightning-fast, end-to-end course of events in a match.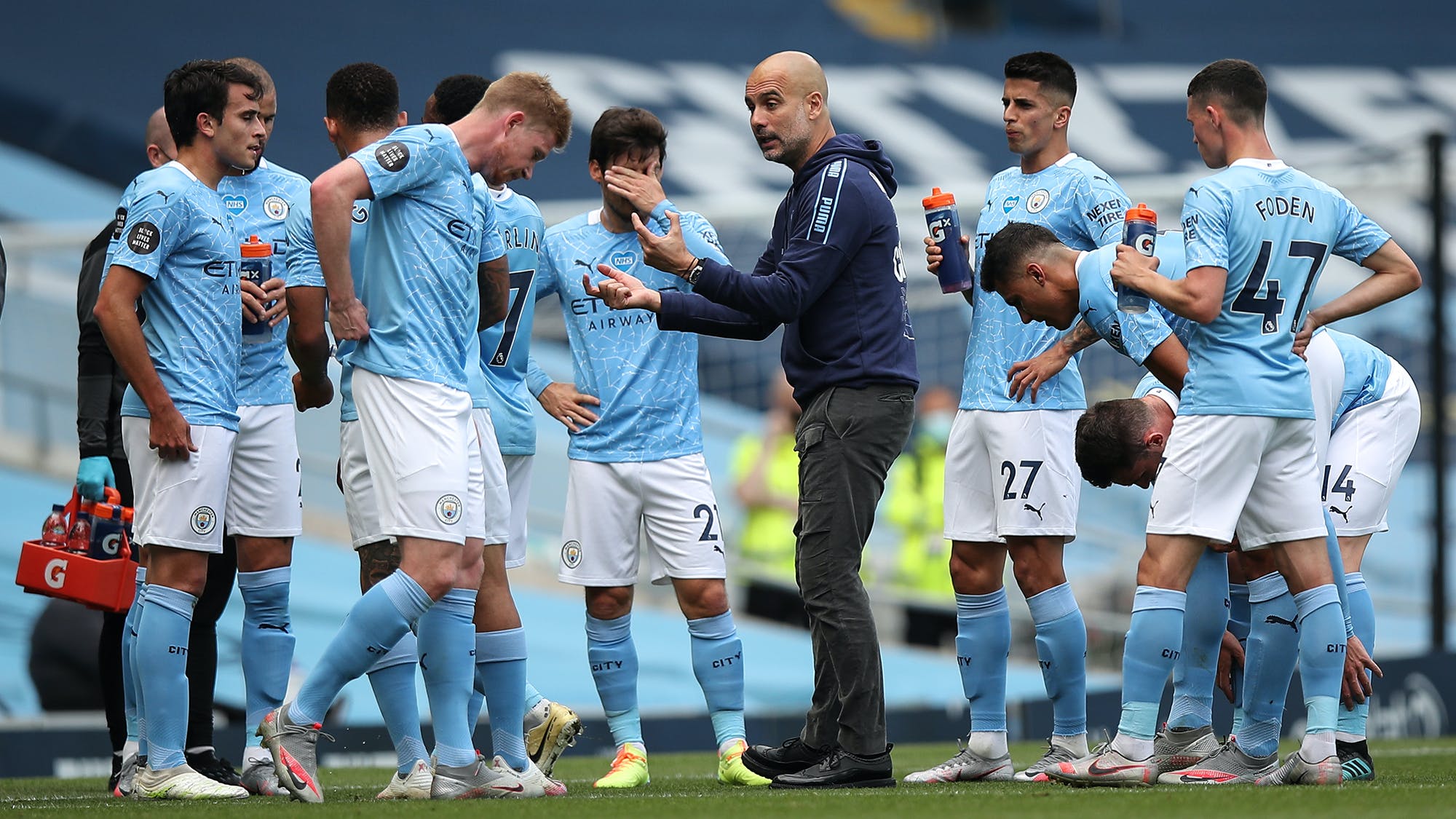 Guardiola slowed down the pace of the game in England, enabling viewers to appreciate the sublime moves that resulted in decent goalscoring chances every now and then, that were all down to his tactics.
He also introduced the concept of playing from the back by jettisoning Joe Hart to Turin and appointing Claudio Bravo in his place – a move that proved that goalkeepers could use their feet as well as, if not more skilfully than, their feet during a game
GUARDIOLA PROVES DOUBTERS WRONG
Guardiola's inherent genius of mind has come to the fore after he crossed the English Channel five years ago to take charge at the Etihad Stadium.
Even before his Manchester City team had kicked a ball, the media and fans were apprehensive and doubtful of Guardiola of replicating the amount of success that he had achieved in Spain and Germany.
His critics were wearing rather smug smiles after the 2016-17 season came to an end –  the only campaign in which Guardiola didn't manage to win even a single trophy.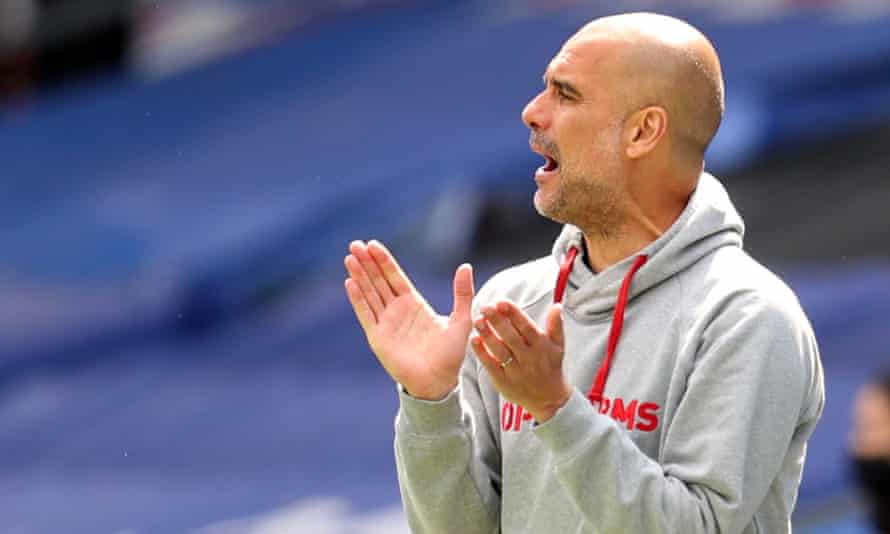 Fast forward 12 months, and Manchester City were crowned champions of England for the first time with the Catalan at the helm. Guardiola deployed ruthless attacking tactics at City. His team broke the records for most points amassed by a Premier League champion by winning 100 points out of a total of 114 points available.
The next season again his side won the Premiership, this time earning 98 points in what was a race that went right down to the wire alongside fellow Northwest England club Liverpool.
And this season too, the Sky Blues have succeeded in winning the league in a campaign that has been underscored by the raging coronavirus pandemic all across the globe.
CITY'S 2020-21 PREMIER LEAGUE TRIUMPH – PROOF OF GUARDIOLA'S OUTSTANDING INTELLECT
But this time it has been perhaps the hardest for Guardiola to implement his tactics owing to injury to Sergio Aguero and relatively ineffective performances from back-up forward Gabriel Jesus.
The Spaniard was faced with the prospect of playing a starting line-up sans a recognised centre-forward – a scenario which might have spelt doom and disaster for any other team in England's top division.
But Guardiola had the answer to this unprecedented situation too, opting to go with five midfielders to compensate for the lack of any centre-forward.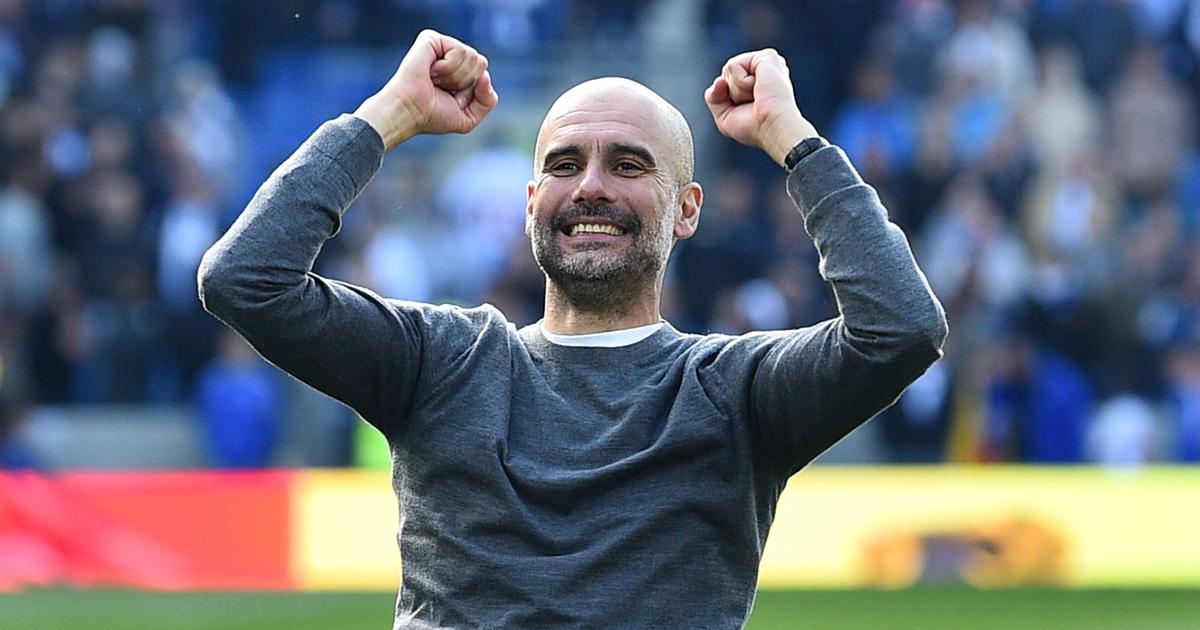 Kevin De Bruyne, Riyad Mahrez, Phil Foden, Bernardo Silva and Ilkay Gundogan have become regulars for him this season, with the German being City's top scorer in the league this term.
While the contribution of full-backs is significant too, especially Joao Cancelo, whose drifting runs inward from left-back give more freedom to the midfielders, particularly Gundogan to push forward in attack. And what is even stranger – that the Portuguese defender doesn't play at left-back primarily (his natural position is right-back).
Therefore, it is testament to Guardiola's wisdom and sagacity, coupled with his relentless drive towards success that enable his players to perform to the best of their abilities and even journey towards self-actualisation (akin to De Bruyne) which, as one of its by-products, brings hitherto unheard of success and glory to his teams.
Guardiola's overthinking has cost him the Champions League title more than a few times. He last won the title at Barcelona. He must be hoping that he does not over complicate the Champions League final against Chelsea.