As looming transfers and never-ending rumours start taking precedence, the clubs across Europe are prepping themselves for the start of the domestic season. There have been quite a few shock transfers while many others made the expected leap.
With players and managers shuffling packs, there is uncertainty over next year's outcome. But few have doubts about the top teams that will challenge for the title next season. FootTheBall takes a look at the Premier League favourites for the 2021/22 season.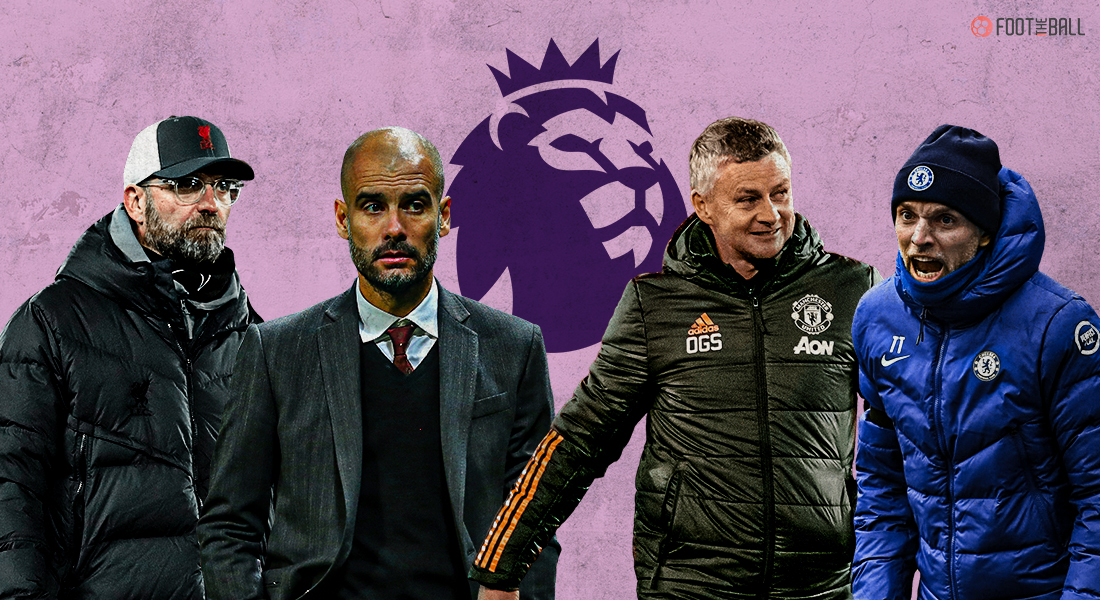 There are few, if any, doubts over who the four favourites to the crown are. Manchester City's prolonged dominance under Pep Guardiola isn't likely to end soon, while Liverpool's charismatic Jurgen Klopp's dip last year was nothing but unfortunate.
Thomas Tuchel's short reign as Chelsea's top man has been nothing short of mesmerising, a Champions League winner already. Ole Gunnar Solskjaer finished second last season, to the surprise of many. With Jadon Sancho coming in along with other potential candidates, Manchester United have a better chance this year than before.
These four are the favourites to lift the Premier League trophy next season, but all four have different tales to tell. A fine-tuned prediction for next season is far-fetched, to say the least. Let's take a look at each team's chances in the upcoming season.
4) MANCHESTER UNITED
Ole's Manchester United finished second in the league last season. Although many would consider a twelve-point deficit from the league leaders as a disaster, Ole and co. will be content with the outcome. Manchester United have been under immense scrutiny from the start of the campaign and no one expected them to finish where they did.
Their rocky campaign under Solskjaer has been subject to criticism and many wanted him to leave. But, finally, after years since Sir Alex Ferguson's departure, Manchester United is taking shape as a team.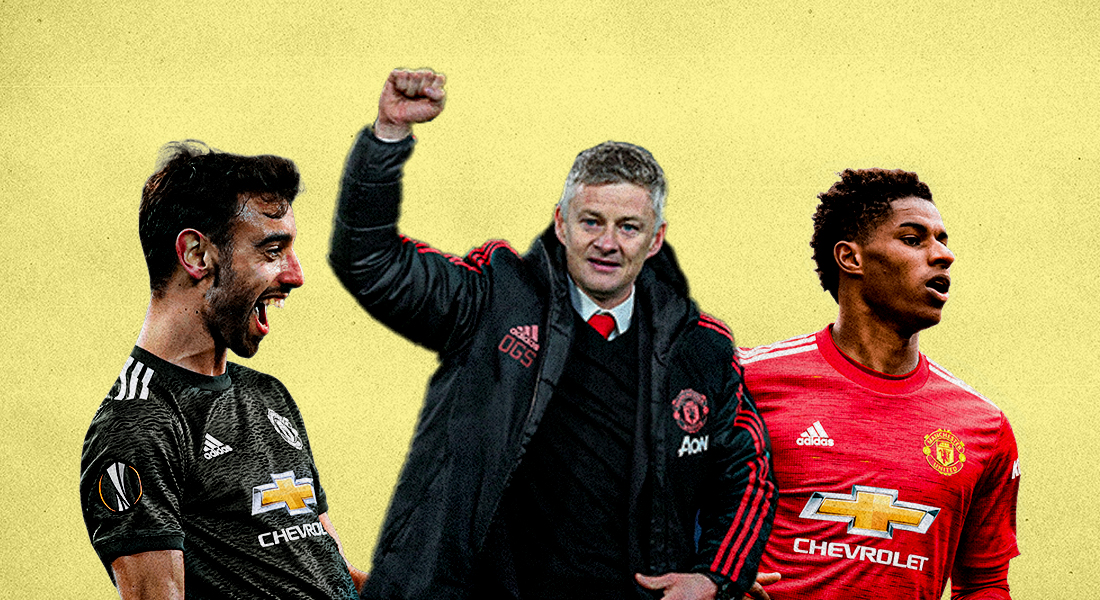 Signing Jadon Sancho after years of speculation should be considered as a step in the right direction. United are no longer just XI-star players on the field, they are beginning to play like a star team as well. But, despite signing one of the best talents in England, they will not be considered to be Premier League title favourites.
Now 𝘁𝗵𝗶𝘀 is what we love to see ❤️@MasonGreenwood x Ole 🤗#MUFC pic.twitter.com/x3xis6d3qa

— Manchester United (@ManUtd) July 14, 2021
Their Manchester rivals possess a better squad, a better starting XI and a better manager. Liverpool and Chelsea are also by far better than the Red Devils. The two German managers have been nothing short of exceptional. Both those clubs will be expected to finish above Solskjaer's United.
The Red Devils still have not been able to play with an identity. There's too much uncertainty in their playing style and squad, something that will need to be addressed this season. The bookmakers give them an 8/1 chance of lifting the trophy.
3) CHELSEA
Thomas Tuchel's arrival at Chelsea has added a pinch of freshness to the Premier League. The former PSG manager picked up the pieces Frank Lampard left off to build a team that has been nothing short of mesmerising.
Defeating Manchester City three times in the space of six weeks and lifting the Champions League trophy in the process. They were lucky to finish fourth ahead of Leicester City but their performances have been magnificent.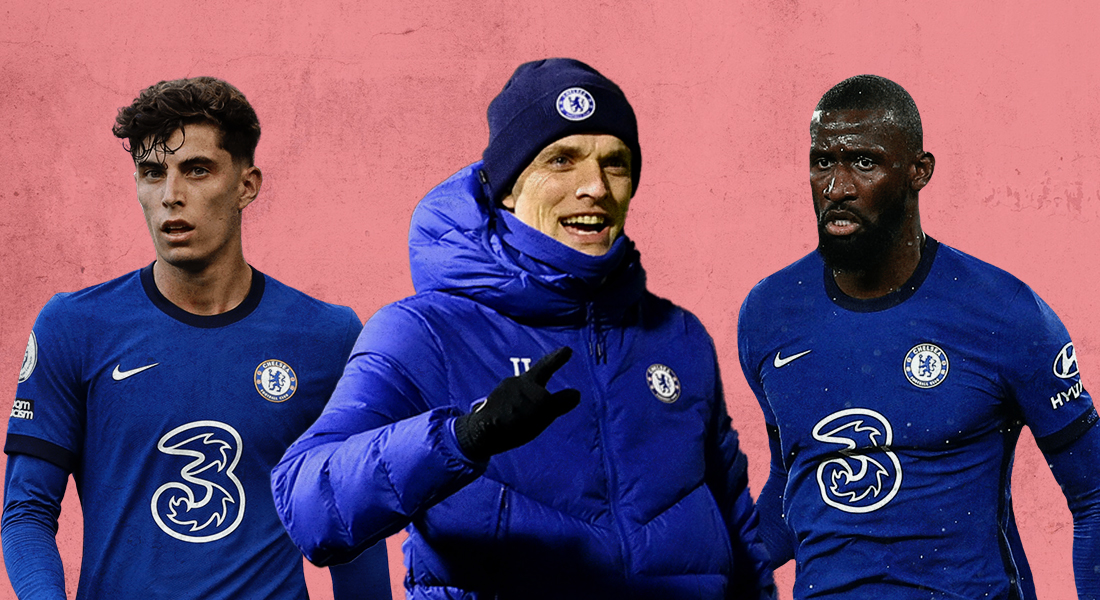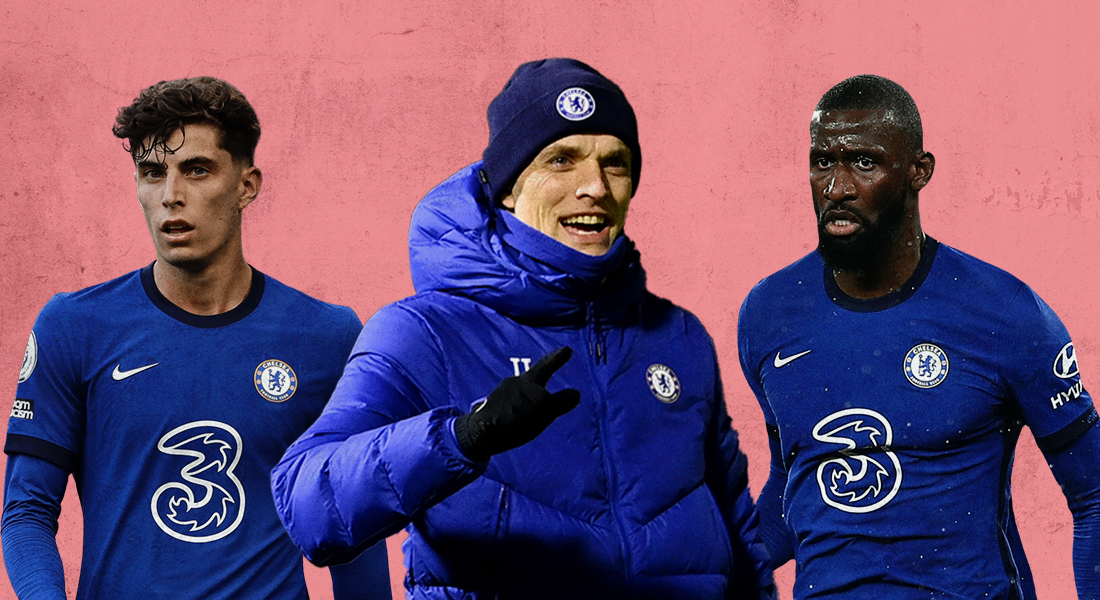 The Blues play direct, fast-paced football that emphasizes the individual and collective effort of the team. With young, talented players to choose from, Tuchel has plenty of options to tweak his game plan. However, the other Premier League managers, having tasted Chelsea's wrath, will be better prepared for them this season. It will be interesting to see what the young German would bring to the table in the coming season.
👥 Most aerial duels won for Chelsea in the #UCL final – N'Golo Kante (4)

😁 Is there anything he can't do? pic.twitter.com/xyWPq3ClNL

— WhoScored.com (@WhoScored) May 29, 2021
Although they dismantled Pep Guardiola's side in every opportunity, Chelsea will still not be considered the favourites to lift the Premier League. Their team has a mix of young and experienced players and surely has the quality, but they are not the finished product. They are expected to push City and Liverpool all the way and are joint second-favourites to lift the trophy. The bookmakers give them a 5/1 chance at lifting the trophy.
2) LIVERPOOL
Jurgen Klopp's Liverpool was dealt a huge blow when their star defender Virgil Van Dijk limped off the field against Everton. Liverpool's backline would suffer for months on end as he was ruled out for the rest of the season. Things couldn't have gotten worse, but they did. Joe Gomez and Joel Matip also picked up injuries, leaving captain Henderson and Fabinho to deputise at centre-back.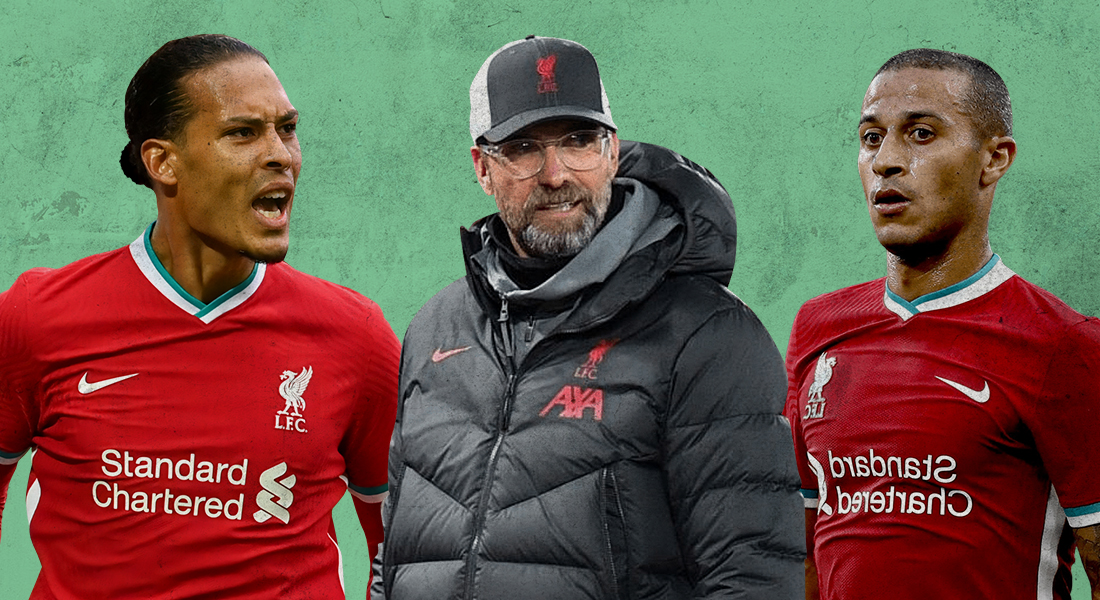 Over the course of the season, Liverpool had over 17 different centre-half pairings. Almost everyone who played the position suffered some form of injury. But, despite facing the worst defensive nightmare possible, the Merseyside club only let in 42 goals, a substantial increase by their standards, but still low in general.
However, Van Dijk's ripple effect had its worst effects upfront. Liverpool's sublime attacking unit scored just 69 goals last season. They had netter over 85 times each in the previous two seasons This was in fact, Liverpool's worst attacking season under the German. But, with the introduction of Ibrahima Konate and with the return of VVD and Gomez, Klopp's men will be expected to compete for the title once again.
First session as a Red ✅😍

— Liverpool FC (@LFC) July 12, 2021
With other potential names including Renato Sanchez being linked to a move to Merseyside, the squad is sure to gain strength. Most of their injured stars are back to fitness and Klopp and co. will be ready for the next season. The bookmakers give them a 5/1 chance of lifting the trophy.
1) MANCHESTER CITY
Club legend Sergio Aguero bid his goodbye to the Sky Blues as he left for Barcelona on a free transfer. But that is unlikely to hinder Pep Guardiola's billion-dollar squad. They are the outright Premier League favourites.
Season after season Pep Guardiola has been bossing the league, almost making it his personal playground. Only Jurgen Klopp has been successful in stealing the league cup away from the Spaniard.
Boasting an unbelievable 73 per cent win rate in 294 matches, Pep Guardiola has firmly stamped his authority in the league. Yes, he did spend millions in pursuit of achieving these goals, but those millions were worth it. Manchester City had one of its worst goal scoring campaigns under Pep last year, scoring 83 goals, and still won the league by a profound twelve-point margin. That in itself, says a lot about the capabilities of this team.
🏆 Pep Guardiola draws level with Arsene Wenger, Jose Mourinho, Bill Shankly and Stan Cullis as three-time winners of England's top-flight

🥇 Sir Alex Ferguson leads the way with 13 titles pic.twitter.com/ZyO9FegmIS

— WhoScored.com (@WhoScored) May 11, 2021
Although they haven't brought in any player so far in the window, they are still considered to be the best squad in the league. The club has been linked to Harry Kane and Jack Grealish for a while now but has not made any official move for the England duo. If the deal does pan out, many believe that there is little to no possibility of stopping them. The bookmakers give them a 4/6 chance of lifting the Premier League.