For the first time in recent history, the Ligue 1 title race was so intense that it went on till the last matchday. What is considered to be a farmers league gave us some entertaining football action to cherish. PSG are no longer the reigning champions of Ligue 1 as Lille won its first league title this year, since 2010. Here's what went wrong for PSG this season.
SEASON SUMMARY
PSG lost their first two games of the league which kind of gave us an idea that this season is not going to be like the usual for the French giants. Although a shaky start, PSG did manage to do decently for a few weeks. Lille and Lyon also were in a similar form and by November all three teams just had a point or two between them at the top of the table.
In December PSG lost to Lyon and tied a game with Lille due to which they lost the top spot to Lille. After this, things started getting intense as week in and week out we had a new Ligue 1 leader out of the three, it was that close.
— Paris Saint-Germain (@PSG_English) May 22, 2021
All three teams were playing consistently average. No one looked like they were overtaking each other to create a points gap. PSG, Lille and Lyon were picking up 8-10 points a month and this went on for the whole season. But PSG was actually performing well in the other competitions.
PSG beat Barcelona and Bayern Munich in the Champions League and reached the semi-finals in the months of March and April. Although they got knocked out of the competition by Manchester City in the semifinals, they had a pretty good run. They even did well in the French cup and went on to win the whole thing. They just couldn't find the consistency needed in Ligue 1 and they would have had a pretty good season.
By the last matchday, PSG was just 1 point behind Lille and if Lille would have lost the last game, PSG would have been crowned champions and even though PSG won, things didn't pan out their way. Lyon bottled it at the last game due to which Monaco ended up finishing 3rd in the table.
Ligue 1 – 2nd
Champions League – Semi-Finals
French Cup – Winners
BEST MOMENT OF THE SEASON
Barcelona 1-4 PSG ( Champions League -Round Of 16)
FULL-TIME: @PSG_English 1-1 FC Barcelona.

Aggregate: 5-2

We progress into the quarter finals of the @ChampionsLeague 💪 🏆#UCL | #PSGFCB pic.twitter.com/rqWRniII37

— Paris Saint-Germain (@PSG_English) March 10, 2021
This wasn't the first time Barcelona and PSG were drawn for the round of 16 of the Champions League. Back in 2017, PSG had a 4-0 in the first leg against Barcelona. Everybody thought that there's no way Barcelona is beating PSG by more than 5 goals but they did just that. In the second leg, Barcelona thrashed PSG 6-1 creating history and shattering the french giants' Champions League dreams by doing so.
We feel PSG would have had a lot of satisfaction as they went on to smash 4 goals against them, progressing to the next round. Kylian Mbappe had scored a hattrick in this game which just shows the kind of season he had this year.
Honourable Mentions: 2-3 win against Bayern Munich, 0-2 win against Monaco. 2-4 win against Lyon, 1-3 win against Manchester United.
WORST MOMENT OF THE SEASON
PSG 0-1 Lille (Ligue 1)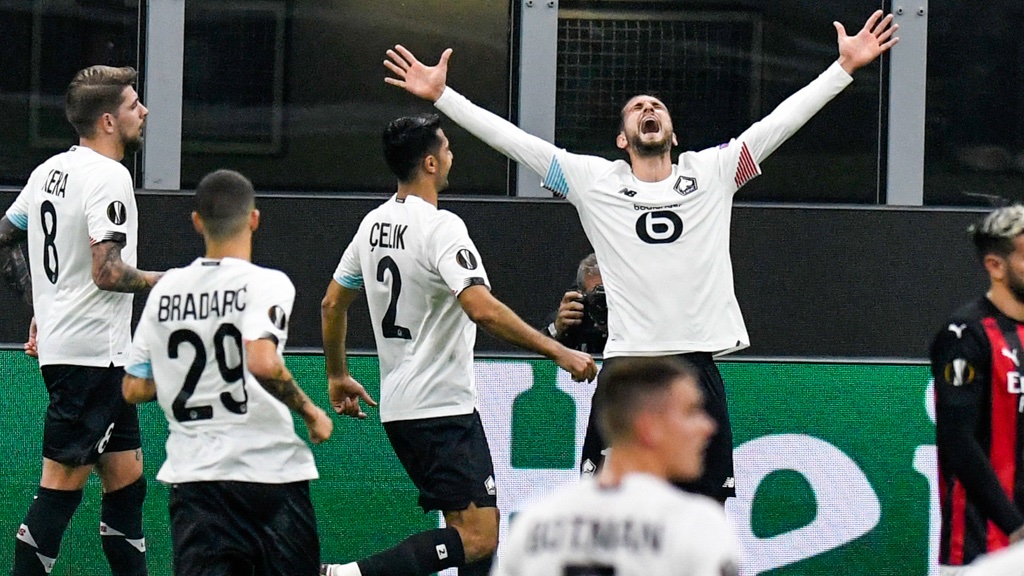 This game was played in April when things were getting really serious in Ligue 1. You can't help but think that technically if PSG had won this game, they would have been the champions in Ligue 1 right now. PSG had more of the ball and more shots on target, they had even come real close to scoring a couple of times but failed. PSG had even won a game against Lyon just before this match so they weren't even in bad form as well, which makes this defeat even more questionable.
(dis) Honourable Mentions: 2-0 loss against Manchester City, 0-2 loss against Monaco.
THE SEASON MVP
Kylian Mbappe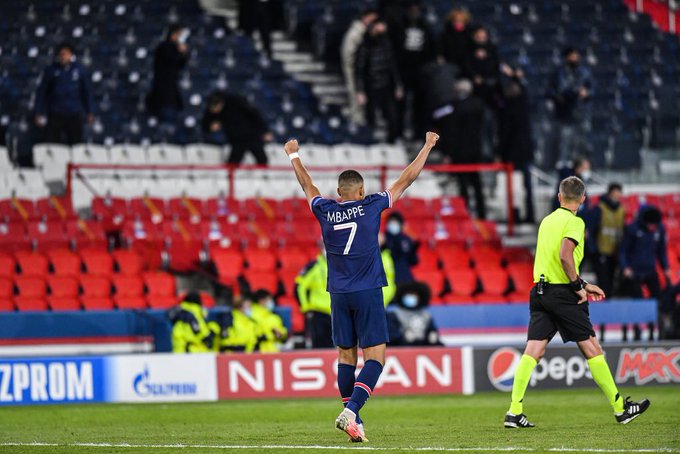 Like always, Kylian Mbappe was on fire this season. Mbappe has contributed for PSG this season and even if he sets to leave this summer, it's safe to say that he has played his part exceptionally for PSG.
He was the highest goal scorer in Ligue 1 with 27 goals and was also the second-highest goal scorer in the Champions League with 8 goals. He even has 10 assists to his name. He was somewhat involved in all the goals scored by PSG and had a massive influence on the frontline. Due to an injury, Mbappe couldn't play the second leg in the Champions League semi-final or else PSG might have gone through.
Honourable Mentions: Keylor Navas, Marco Veratti, Angel Di Maria, Marquinhos, Moise Kean.
BIGGEST UNDERACHIEVER
Julian Draxler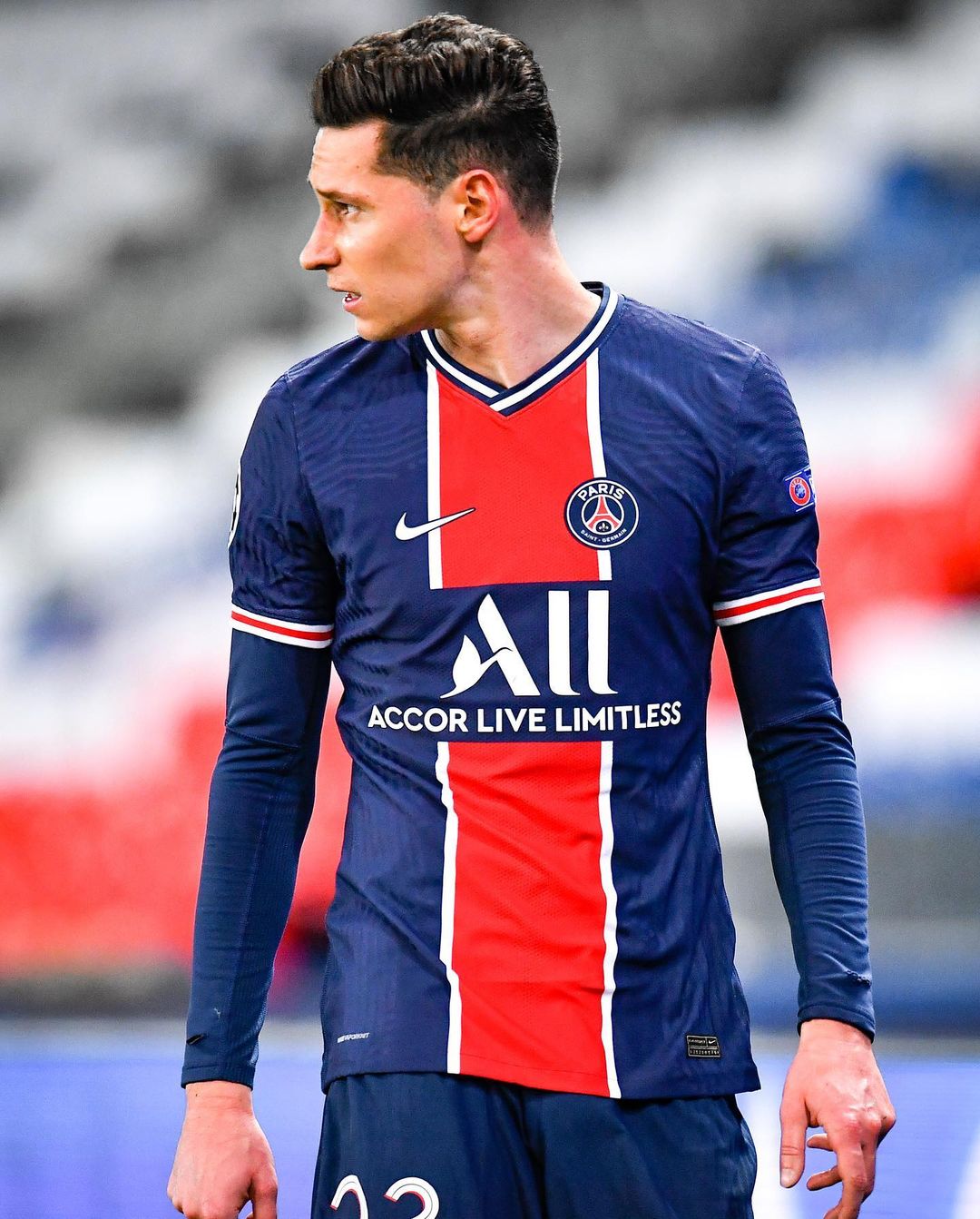 Julian Draxler has been part of PSG for more than 4 years and he still hasn't hit his true potential. Although he isn't making a lot of mistakes, his creativity and attacking quality have been dipping every season. Although he had his moments this season, it just isn't the quality PSG can survive with. Ander Herrera and Idrissa Gueye have been a lot better than him so we don't see how PSG needs him. Maybe next season will be his last chance to make a difference or he will have to pack his bags soon.
(dis) Honourable Mentions: Pablo Sarabia, Neymar Jr.
We believe with the players in the squad, PSG should have won the Ligue. They did well in the Champions League as they reached the semi-finals after beating some heavy contenders. They also won the French cup which means at least this isn't a trophyless season for them. But overall PSG has taken the L this season.
Final Grade: B