After finishing 3rd in the 2019-20 season on 66 points, 16 behind champions treble-winning champions Bayern Munich, and a semi-final appearance in the UEFA Champions League, RB Leipzig went into the 2020-21 season hoping to improve from the previous year's performances in the league while also repeating their dream Champions League run.
Our #MissaoFinal comes to an end. You did us proud, boys ✨

🔴⚪ #UCL #RBLPSG pic.twitter.com/lsFgUNoaO7

— RB Leipzig English (@RBLeipzig_EN) August 18, 2020
Although the summer saw the departure of their talisman, Timo Werner, to Chelsea for a reported €50 million, Leipzig went ahead and replaced him with Norwegian Alexander Sorloth while also completing deals for Hwang Hee-chan and Justin Kluivert.
However, the season did not go as planned and culminated with the departure of their Julian Nagelsmann, who has now joined Bayern Munich. Let's know more in the season review for RB Leipzig.
SEASON SUMMARY
RB Leipzig started off the season with a 3-0 victory over Nurnberg in the first round of the DFL-Pokal and continued this form into the league as they went undefeated for the first five matches, scoring 12 goals and conceding only three.
The first set of patchy form hit the club in late October as they succumbed to consecutive defeats in the hands of Manchester United and Borussia Monchengladbach in the Champions League and Bundesliga, respectively.
Full time in Manchester 😖

🔴⚪ #RBLeipzig #MUNRBL pic.twitter.com/BY3V9V9plx

— RB Leipzig English (@RBLeipzig_EN) October 28, 2020
After the loss against Gladbach, Leipzig only lost one game in the next 13 games including wins against United and Paris Saint-Germain in the Champions League.
But this form couldn't be sustained until the end of the campaign as The Red Bulls went on to drop points at regular intervals and this was responsible in them finishing 13 points behind Bayern Munich in the Bundesliga.
Although, they crashed out of the Champions League in the round of 16 at the hands of Liverpool, end of the season excitement was provided when they reached the final of the DFL-Pokal but were not able to lift their first ever top-flight trophy as they lost 4-1 to a spirited Borussia Dortmund.
Thank you for all your support this season ❤️

🔴⚪ #RBLeipzig pic.twitter.com/72ACBm51mT

— RB Leipzig English (@RBLeipzig_EN) May 23, 2021
Bundesliga – 2nd
DFB Pokal – Runners-up
Champions League – Eliminated in the Round of 16
BEST MOMENT OF THE SEASON
RB LEIPZIG 3-2 MANCHESTER UNITED (CHAMPIONS LEAGUE, GROUP STAGE)
After a thumping 5-0 defeat in the reverse fixture, Leipzig went into the game against Manchester United needing a win to secure their spot in the round of 16.
The Roten Bulls went into the game on a three-match unbeaten run, including an electric 3-3 draw against Bayern Munich.
The game started off in a breathtakingly as Angelino put the hosts ahead inside two minutes and the lead was doubled after Amadou Haidara had scored from an Angelino cross in the 13th minute.
Doudou came to PLAY 🤷

🔴⚪ #RBLeipzig #RBLMUN 2-0 pic.twitter.com/ekIlmhwn4a

— RB Leipzig English (@RBLeipzig_EN) December 8, 2020
Leipzig went on to extend their lead when Justin Kluivert pounced on Manchester United's defensive frailties but then game was far from over as the Red Devils scored twice in three minutes in the latter stages of the game.
But they couldn't get the elusive third goal which would have seen them qualify ahead of Leipzig, but for the hosts, it was a moment to celebrate as they qualified to the knockout stages of the Champions League for the second consecutive year.
Dressing room vibes 🤩

🔴⚪ #RBLeipzig #RBLMUN #UCL pic.twitter.com/IOEa2iyun4

— RB Leipzig English (@RBLeipzig_EN) December 8, 2020
Honourable Mentions: 2-1 win over PSG (CL), 2-0 win over Woflsburg (DFL-Pokal)
WORST MOMENT OF THE SEASON
RB LEIPZIG 1-4 BORUSSIA DORTMUND (DFB-POKAL, FINAL)
In perhaps what was their biggest game of the season, Leipzig went into the match with only two wins in their last five matches, including a 3-2 defeat to Dortmund five days before the final.
It was their second chance at winning the cup after faltering in the 2019 final and Julian Nagelsmann went ahead and change the system once again so as to stoke the opponents.
That hurts.

Congrats to @BlackYellow.

🔴⚪️ #RBLeipzig #RBLBVB pic.twitter.com/wYP1hh3r0X

— RB Leipzig English (@RBLeipzig_EN) May 13, 2021
But the plan backfired heavily as Dortmund, particularly the duo of Jadon Sancho and Erling Haaland, were able to rip apart the Leipzig defence and went into half-time with a healthy 3-0 lead. Although, Nagelsmann tried to adapt, it was too late as Dortmund romped to a 4-1 victory to lift their 5th DFL-Pokal.
Questions were raised regarding the inexperience of Nagelsmann and his habit of overthinking with respect to the tactics and Leipzig were left to wonder what could have been with a trophy win.
THE SEASON MVP
DANI OLMO
Unlike Timo Werner last season, Leipzig did not a talisman this season, but Dani Olmo has been instrumental in the club finishing second in the league and reaching the final of DFB-Pokal.
The Barcelona academy graduate, who moved to Dinamo Zagreb in order to get regular game time, moved to Leipzig in January 2020 and has already amassed 61 appearances for the club.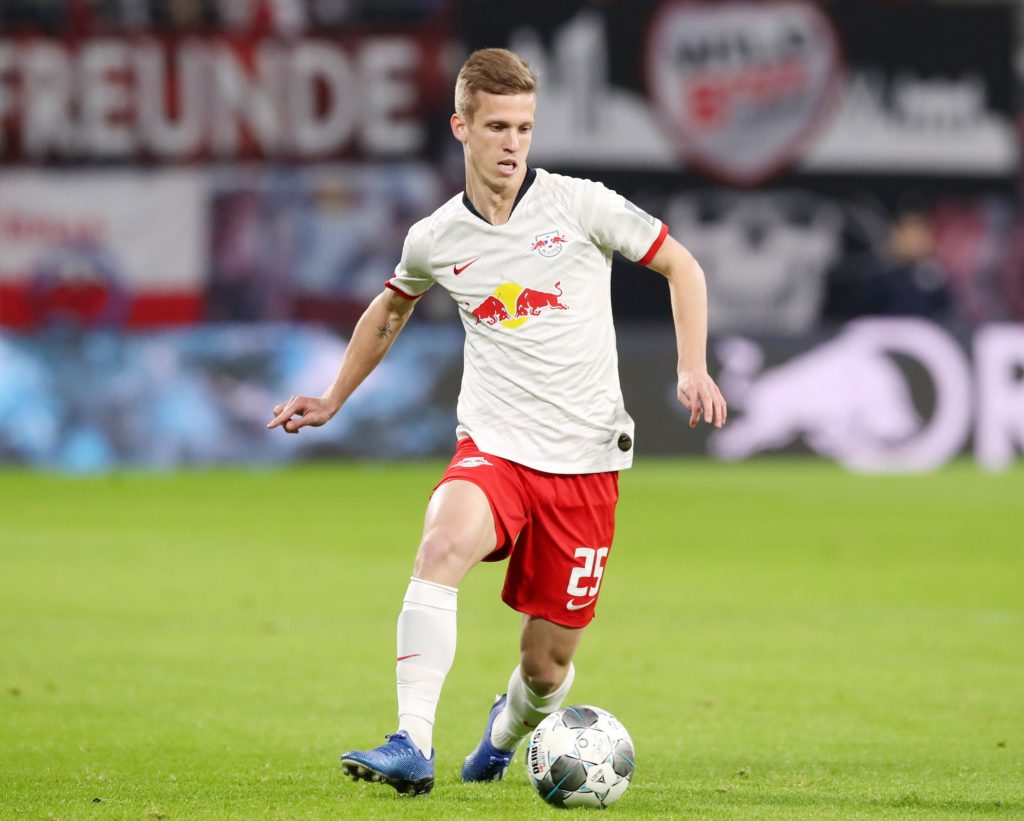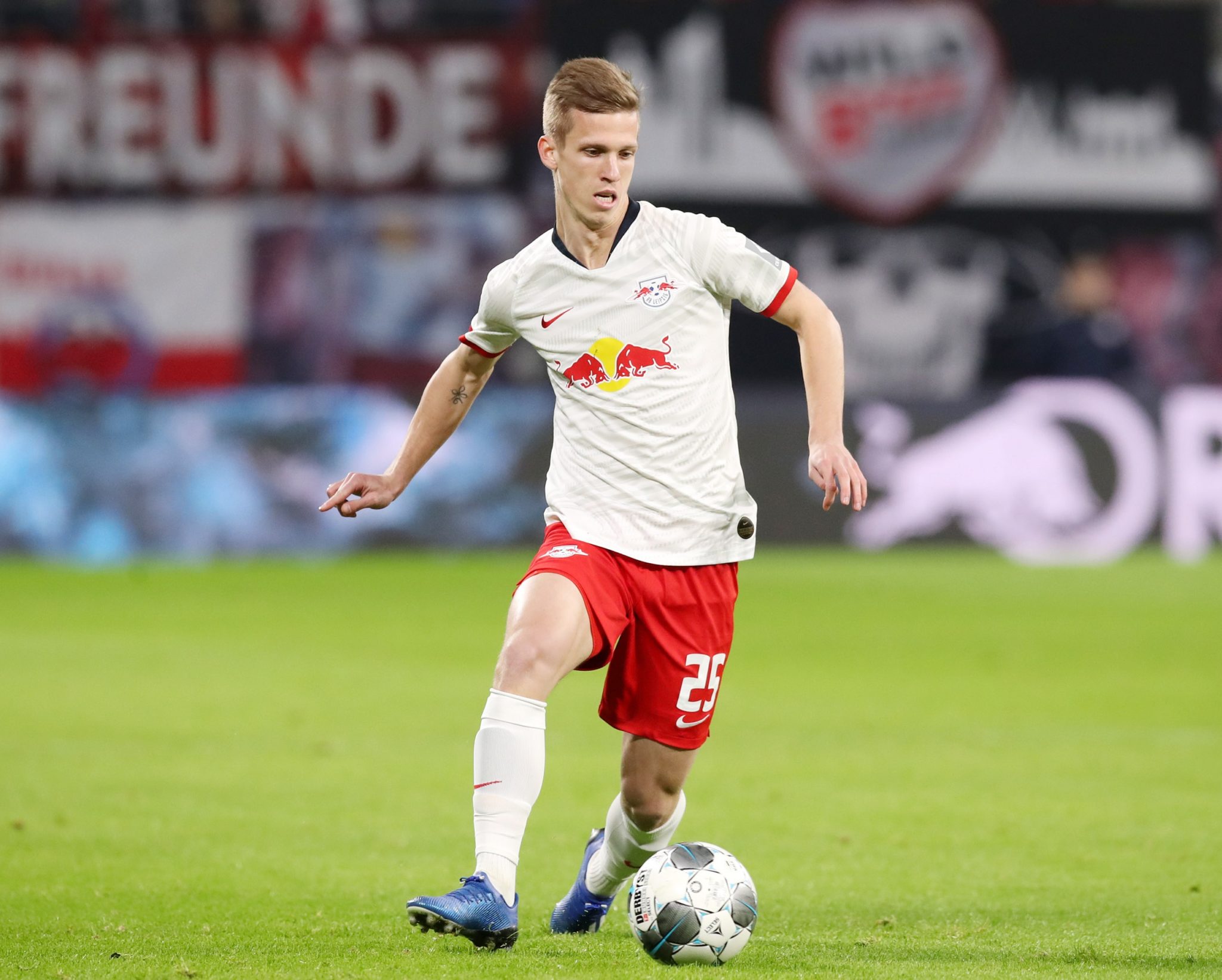 Dani Olmo's perfomances have been one of the main reasons in Leipzig finishing second in the league. (Image Courtesy: Bundesliga / Website)
This season, Olmo has 46 games for Leipzig, scoring seven goals while also the providing eleven assists, the highest for a Leipzig player this season.
Aged 23, the Spanish youngster has a lot of future ahead of him and his primary goal will now be on winning the European Championship for Spain after nearly 9 years.
Honourable Mentions: Angelino, Yussuf Poulsen, Marcel Sabitzer
BIGGEST UNDERACHIEVER
ALEXANDER SORLOTH
Brought in as the man to replace Timo Werner at the apex of the attacking line, Alexander Sorloth has struggled to achieve the same heights as he achieved at Trabzonspor where he scored a staggering 33 goals in 49 games in one season.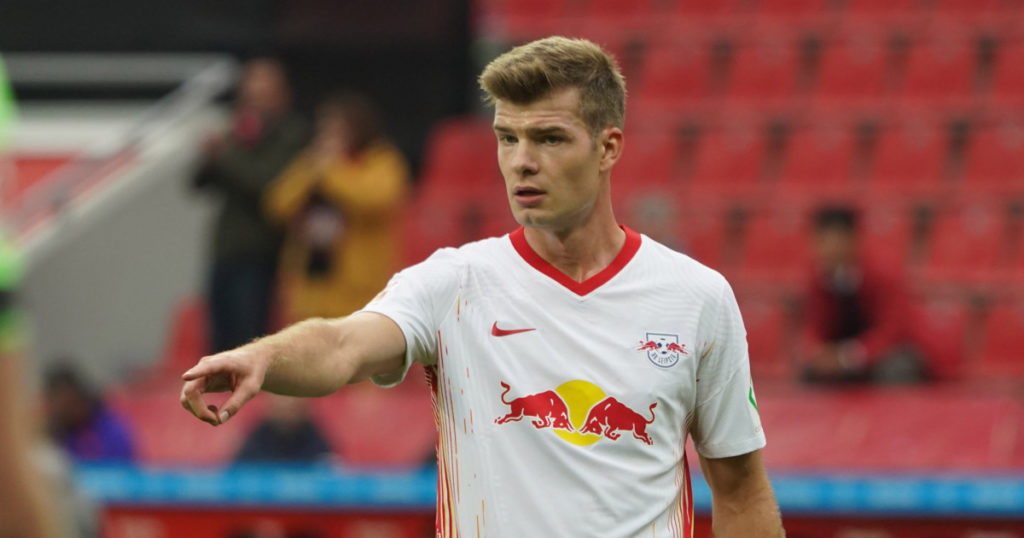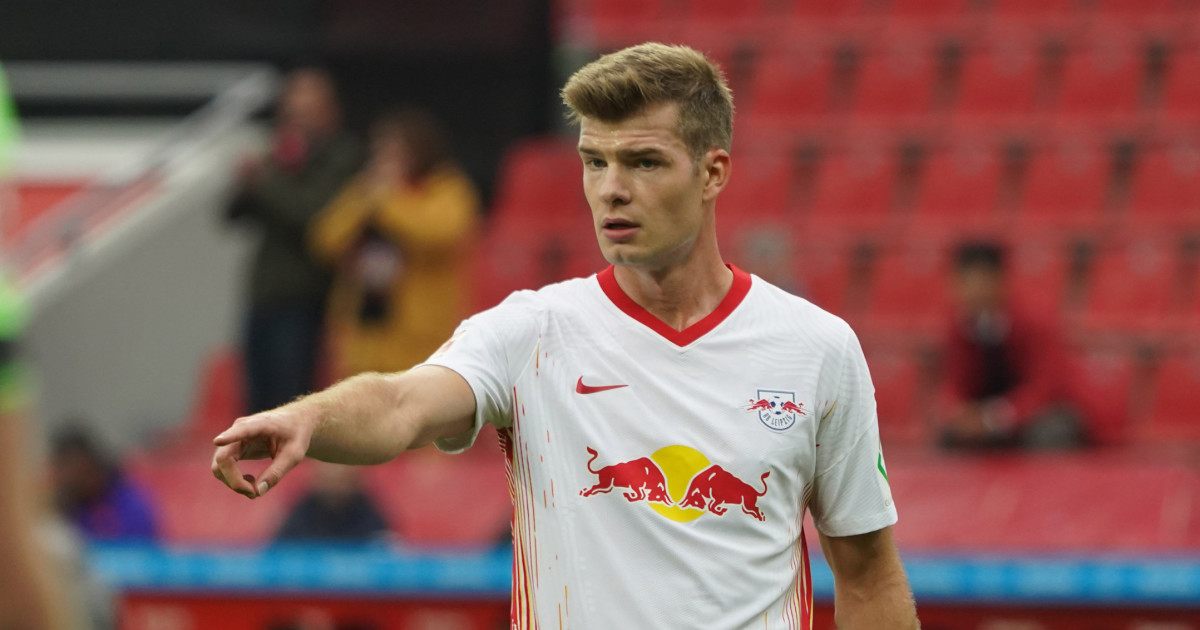 Alexander Sorloth's first season has been underwhelming when compared to his days in Turkey. (Image Courtesy: Bundesliga / Website)
Also, Nagelsmann's habit of changing tactics regularly has not helped Sorloth in maintaining a stable rhythm and the form of Yussuf Poulsen also has led him to having less game time, when compared to the other attackers. The Norwegian has been only able to complete 19.28 90's in the 37 appearances he made for the club.
And with Trabzonspor expressing their interest in re-signing him in the summer, Sorloth and Leipzig have a big decision to make.
(dis)Honourable Mentions: Hwang Hee-han, Justin Kluivert
To end, RB Leipzig's season started off very brightly, but it tapered off as inconsistencies creeped in at the important moments. There were certain moments where they looked like world beaters but at times, they looked like an ordinary team too.
Jesse Marsch will become our new head coach from the 2021/22 season!

He takes over from Julian #Nagelsmann, who is joining #FCBayern.

🔴⚪ #RBLeipzig pic.twitter.com/KBqCv8hK4T

— RB Leipzig English (@RBLeipzig_EN) April 29, 2021
The departure of Julian Nagelsmann after two wonderful years and the DFB-Pokal final loss will be a hard one to take for the players and the fans alike, but they will optimistic with the arrival of Jesse Marsch, who has seen a revolutionary change in their sister club RB Salzburg.
FINAL GRADE: B