RB Leipzig rose to great heights under Julian Naglesmann in the past few seasons. They almost managed to win Bundesliga in their last campaign but sadly the German super giants outdid them in the end. With Naglesmann gone, the chances of a title win are looking a bit slim but not impossible.
Jesse Marsch will become our new head coach from the 2021/22 season!

He takes over from Julian #Nagelsmann, who is joining #FCBayern.

🔴⚪ #RBLeipzig pic.twitter.com/KBqCv8hK4T

— RB Leipzig English (@RBLeipzig_EN) April 29, 2021
Jesse Marsch has had a fruitful spell with RB Salzburg and will hope to bring the same impact on Leipzig as well. But to do that Marsch needs to make some changes in his squad. As of now, Rb Leipzig has made one deal in this transfer window.
They managed to get Andre Silva from Frankfurt in a hope that they have found the replacement for Timo Werner. Other than that, they have been completely silent in the transfer market. FootTheBall brings you all the players RB Leipzig should target in the summer transfer window to boost their chances of winning their first Bundesliga title in the upcoming 2021/22 season.
🎙️ Dayot #Upamecano: "I'm pleased to be here and have already had some very good experiences with the team. It's a great step for me and my career. #FCBayern is a great club with great players. I want to fight for this great club."#MiaSanMia #FCBayern pic.twitter.com/ikckvShq3d

— FC Bayern English (@FCBayernEN) July 13, 2021
With Upamecano and Konate gone, RB Leipzig have lost the two strong pillars that gave them stability all around. Although they bought Mohamed Simakan earlier this year, they still are extremely short on centre-backs. German clubs tend to use high pressing a lot which is why a solid backline is the cornerstone of every Bundesliga club.
RB Leipzig also needs to add some firepower on their right flank. Jesse Marsch just like his predecessor, loves to keep playing with his team's formation throughout the campaign. That is why Leipzig needs a versatile winger who can be a chameleon and change his colours in the way Marsch wants them to. We have also observed that Leipzig play more on the left flank than their right, this is majorly because of the brilliance of Dani Olmo. Leipzig needs someone similar on the other side as well who can act as a pivot in half-spaces.
PRIORITY NO.1: CENTRE-BACK
IDEAL OPTION: NIKLAS SULE
Bayern Munich bought Dayot Upamecano earlier this year which has diminished Niklas Sule's importance at the Bavarian club. With Chris Richards also turning out to be an up-and-coming talent, it is highly unlikely Bayern Munich will think twice before parting ways with Sule.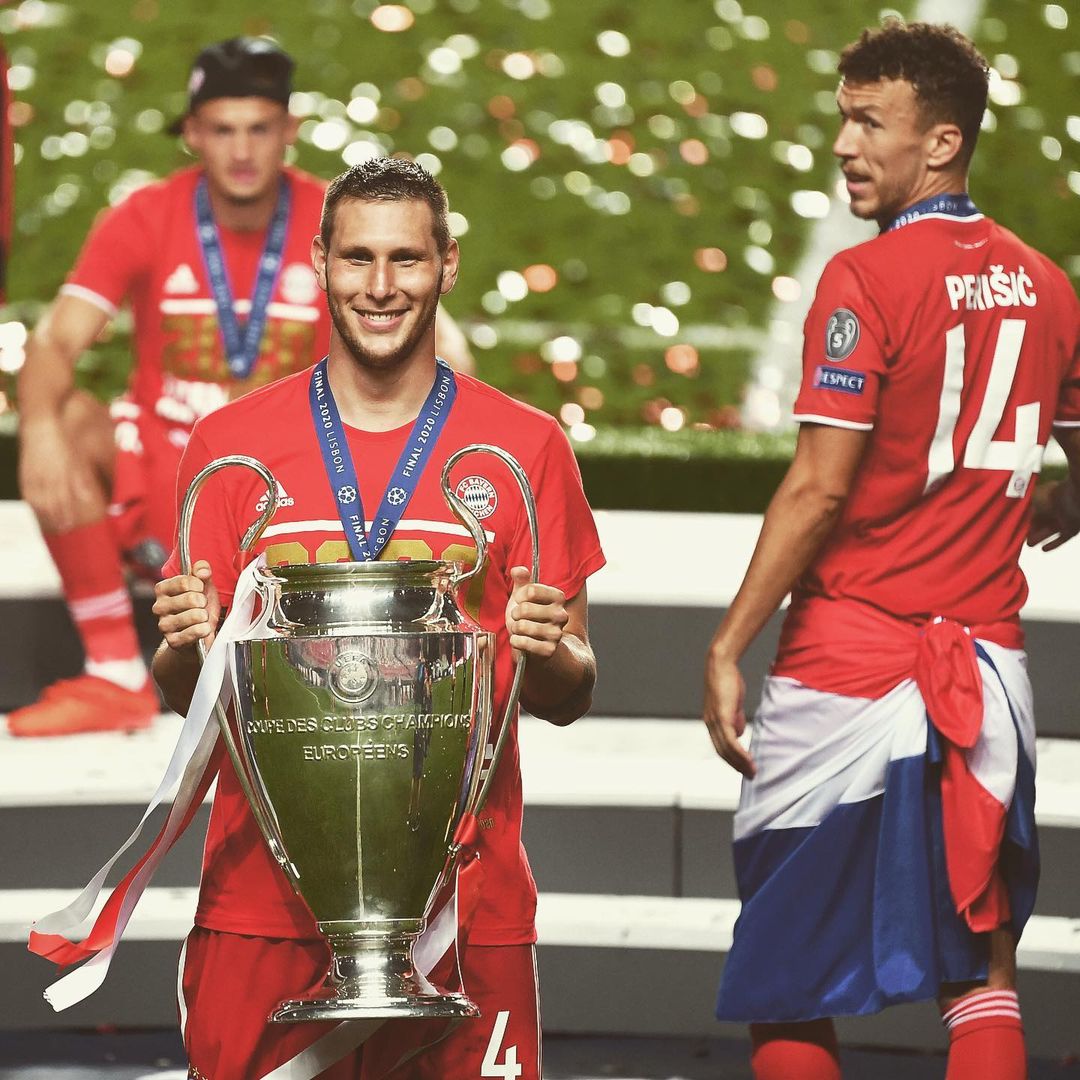 With only one year left in his contract, Sule is going through his options which is why it is the perfect time for Leipzig to strike a deal with the 25-year-old. His market value stands about £31.50 million which is a major bargain considering the value was nearly £20 million up a year ago.
Chelsea are also closely linked with Bayern Munich. The German defender will probably fancy a move to a Bundesliga instead of changing his whole scenery and hence RB Leipzig can easily allure the central defender.
BUDGET OPTION: JOHN ANTHONY BROOKS
Since RB Leipzig is not much of a big spender, John Anthony Brooks is perfect for Jesse Marsch's system. His contributions at the back was one of the main reasons why Wolfsburg managed to finish in a Champions League spot last season.
🇺🇸 JOHN ANTHONY BROOKS 🐺

The big 1⃣5⃣0⃣!

Congrats to John Brooks for 150 appearances in the @Bundesliga_EN! #VfLWolfsburg pic.twitter.com/SJMPiZC44z

— VfL Wolfsburg US 🇬🇧🇺🇸 #GetENwithUS (@VfLWolfsburg_US) June 14, 2020
RB Leipzig's backline has lacked experience for a while and that is something that Brooks brings to the table. He is 28 and has played in Germany for 8 seasons now. He is also 6ft 3 which provides their side with areal dominance inside their box.
John Anthony Brooks is highly underrated as his market value is only £12.60 million. It is an easy and a much-needed steal for RB Leipzig as the player has a lot more fight left in him.
FOOTTHEBALL'S QUIRKY OPTION: CALUM CHAMBERS
Arsenal is about to bring Ben White into their backline to concede lesser goals this season. With this star signing, Callum Chambers would see his time on the pitch go down and that is when a player becomes desperate for a way out.
Callum Chambers isn't really one of the best centre-backs in the Premier League, but he isn't bad as well. He only had 8 appearances last season out of which, 2 were off the bench. He is 26 and will gradually improve his game if he gets ample minutes, which he will in RB Leipzig.
His market value is only £10.80 million but it isn't doing justice to the quality Chambers will bring to the side he decides to joins.
PRIORITY NO.2: RIGHT WINGER
IDEAL OPTION: DAVID BROOKS
It is shocking that no one is talking about David Brooks this summer. He is possibly one of the best talents coming out of the Championship and surely deserves a shout. Like we said earlier, Jesse Marsch loves to keep changing his system and likes Versatile players. David Brooks was played in a total of 6 different positions in Bournemouth last season. He had 7 assists to his name last season and was one of the main architects of the link-up play for his side.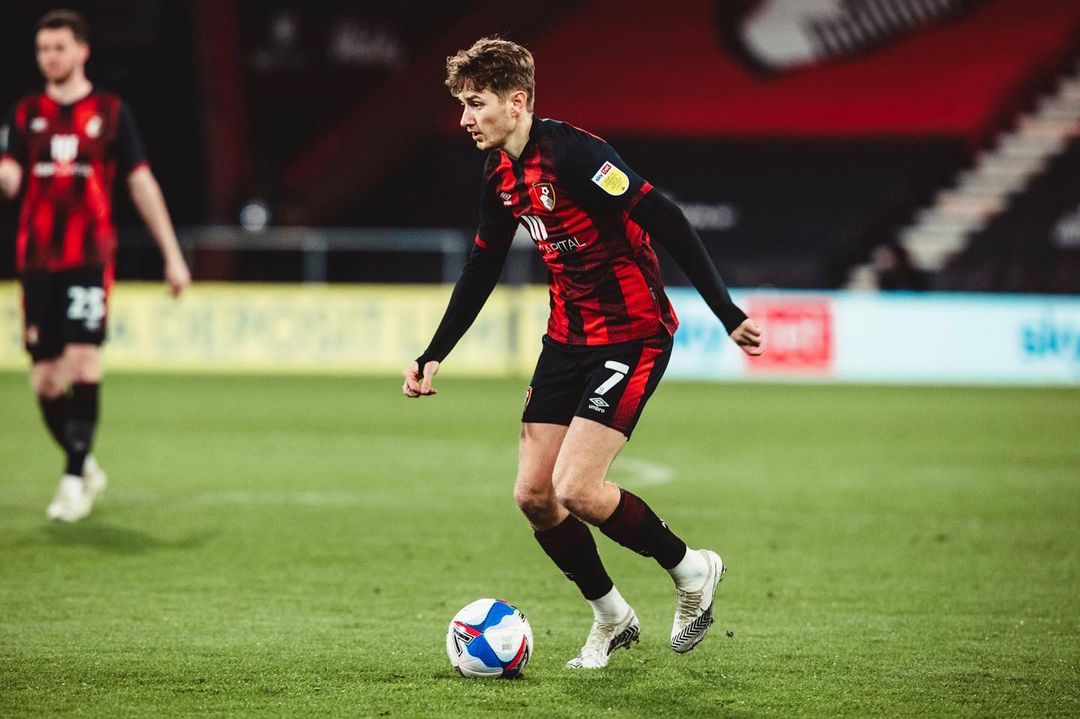 It is a shame for English supporters that no Premier League club is seriously considering bringing the 24-year-old attacking player. Their loss can be Jesse Marsch's gain since there is no other club bidding for him, he should be an easy buy. His market value is around £14.40 million which is so little for so much potential.
BUDGET OPTION: FEDERICO BERNARDESCHI
Bernandeschi was one of teh hottest young talents in Serie A, back when Juventus signed him from Florentina for £36 million. A player with so much potential is now only seen occasionally as a substitute. Juventus haven't even fixed him for a single position as he has been played all around the pitch to replace him with fatigued players.
He made 27 appearances in the league out of which 19 were as a substitute. It is clear Juventus doesn't want to do anything with the player and hence there is only 1 year left in his contract. We believe he still has a lot of potential he hasn't unlocked yet and with the environment, he still can reach his older value.
Bernardeschi is currently valued at about £13.50 million. Buying is totally worth the risk and RB Leipzig should consider the 27-year-old Italian winger.
FOOTTHEBALL'S QUIRKY OPTION: ALEXIS SAELEMAEKERS
This was Alexis Saelemaekers' first year as a player at AC Milan and the 22-year-old grabbed this opportunity in a fine manner. Other than his attacking prowess, he also has been played as a right-back a few times which is just an added benefit for the club he plays for.
He made 28 starts for a team like ASC Milan which just shows how good Saelemaekers is. His market value is about £20 million and RB Leipzig should try and get him as soon as possible since his value has increased 3 times in this last year and is only going to go higher in the coming seasons. It will be hard to snatch the youngster off AC Milan but Leipzig should make an effort at the very least.