The 2020-21 season has finally culminated with the Euro 2020 final, in which Italy had defeated England and went on to lift their second European Championship and now everyone's eyes have fallen onto the upcoming 2021-22 season, which is certainly waiting to lift the moods of every viewer in this world, who has seen tough times due to the notorious coronavirus pandemic.
After their title-winning season in 2019-20, much was expected from Real Madrid to defend their crown and although they did not win it again, they put up a brave fight against Atletico after a dismal start to the season, which had been plagued by injuries throughout the year.
🤩🏆 #OTD last year, we won our 3️⃣4️⃣th @LaLigaEN title!#RealFootball | #RMHistory pic.twitter.com/amw2sahBMv

— Real Madrid C.F. 🇬🇧🇺🇸 (@realmadriden) July 16, 2021
A squad that did not have any investment had surpassed all the odds after the miserable months of the second half of 2020, now comes into the new season with depleted confidence, after the departures of their head coach, Zinedine Zidane, and captain Sergio Ramos.
The now ex-Everton boss, Carlo Ancelotti might have returned to Real Madrid for the second time, but his appointment has raised a few eyebrows across the footballing world, as there were candidates such as Antonio Conte and Massimiliano Allegri available, with Mauricio Pochettino also having a slight chance of becoming the head coach of the arguably the biggest club in the world.
👋 Buenos días from #RMCity! pic.twitter.com/ALnew54Q7p

— Real Madrid C.F. 🇬🇧🇺🇸 (@realmadriden) July 15, 2021
FootTheBall is set to take you through how the season might pan out for them and whether Real Madrid and especially their president Florentino Perez has steered themselves into a known entity or a world of unknowns.
PEREZ DID HIS JOB
Even if there have been a whole lot of leaks about Florentino Perez, President of Real Madrid, berating his former players and managers, it is hard to deny that he has been one of their greatest presidents after Santiago Bernabeu, and it is mainly because of him that Real Madrid have not become embroiled in a fiscal turmoil like Barcelona in these tough conditions.
Unlike their eternal rivals, Los Blancos are particularly well off in these pandemic times and have been one of only a few clubs across the world to register a net profit in two consecutive seasons after what all has happened in the world in which people have witnessed visuals that they would not have even imagined in their dreams.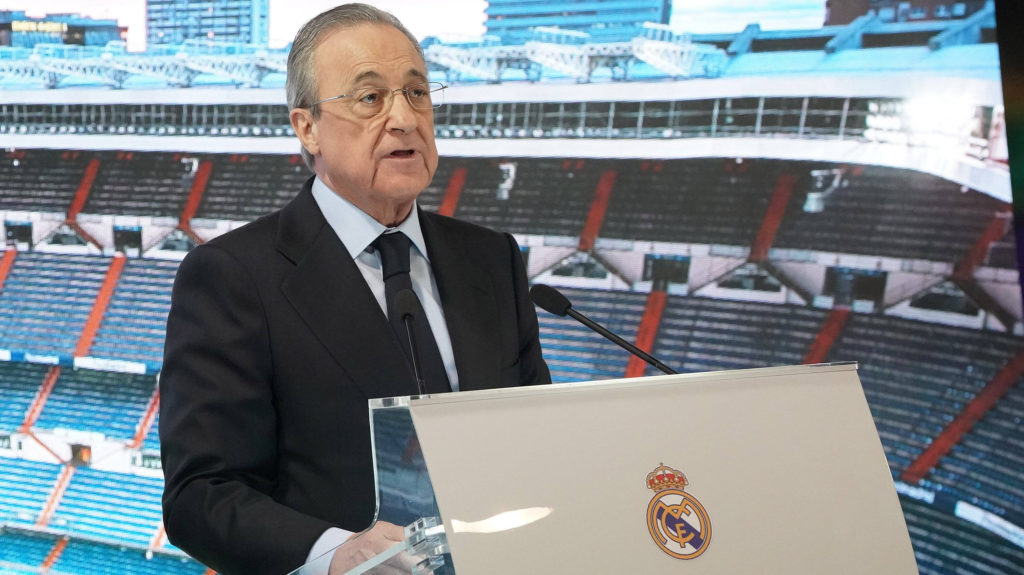 Florentino Perez, president of Real Madrid. (Image Courtesy: Real Madrid / Website)
Yes, there has not been any reinvestment into the squad last year and this year too, which has majorly helped the club to sustain better than the Blaugrana, who are now facing the repercussions for the actions done by their former president Josep Maria Bartomeu but Perez had enough faith in Zinedine Zidane, who has now left the position of head coach, and the squad, who have repaid impressively, with a tough fight in the league and a semi-final finish in the Champions League.
And now the job falls upon the new but old man, Carlo Ancelotti, who has to take this side forward, which has fascinating youngsters but also ageing veterans some of whom will certainly become some baggage to deal with as the season progresses.
CAN DON CARLO DO SOME MAGIC?
Six years after his first stint with Los Blancos, Carlo Ancelotti returned to the Spanish capital after former head-coach Zinedine Zidane left Real Madrid for the second time after it was reported that he felt he was not backed by the president in the transfer market.
👋 #WelcomeBackAncelotti
👉 @MrAncelotti pic.twitter.com/yY5NKF5tsd

— Real Madrid C.F. 🇬🇧🇺🇸 (@realmadriden) June 1, 2021
Ancelotti was the easy choice for Perez. A seasoned campaigner who is one of the only three managers to win three UEFA Champions League titles, the others being his predecessor Zidane and Liverpool's Bob Paisley. When compared to his competitors, the Italian brings in little resistance or opposition to the president and is known for working amicably with what he has at his disposal.
While Antonio Conte, the favourite to take the job before Ancelotti came in, would have brought ideas that would have been new to the ethos of Real Madrid, there is also certain baggage that comes with him. Raul, the head coach of the academy, was another option but he is still unproven at the biggest stage and during a condition in which the club is, the 62-year-old veteran seemed to be the best option for Perez.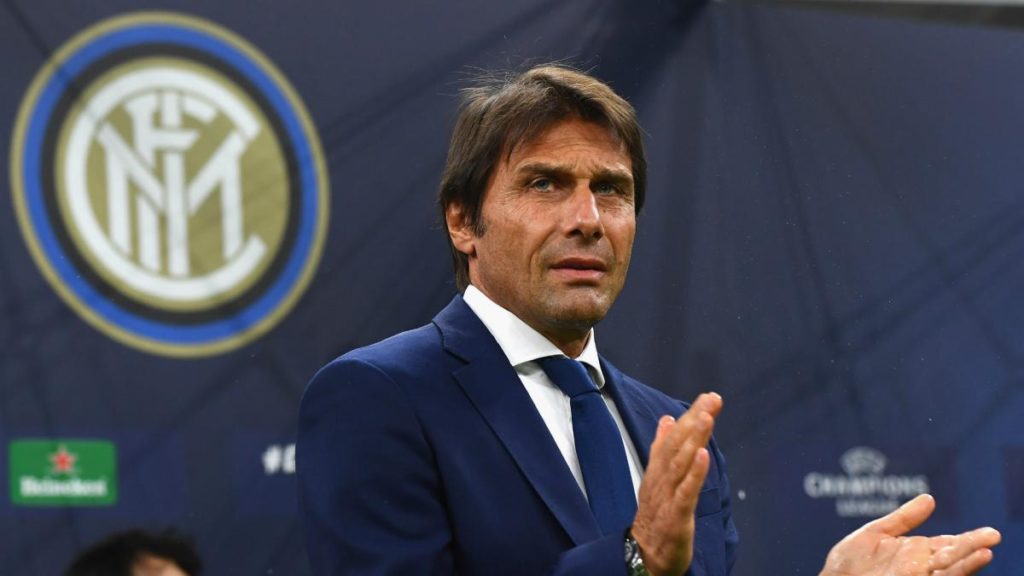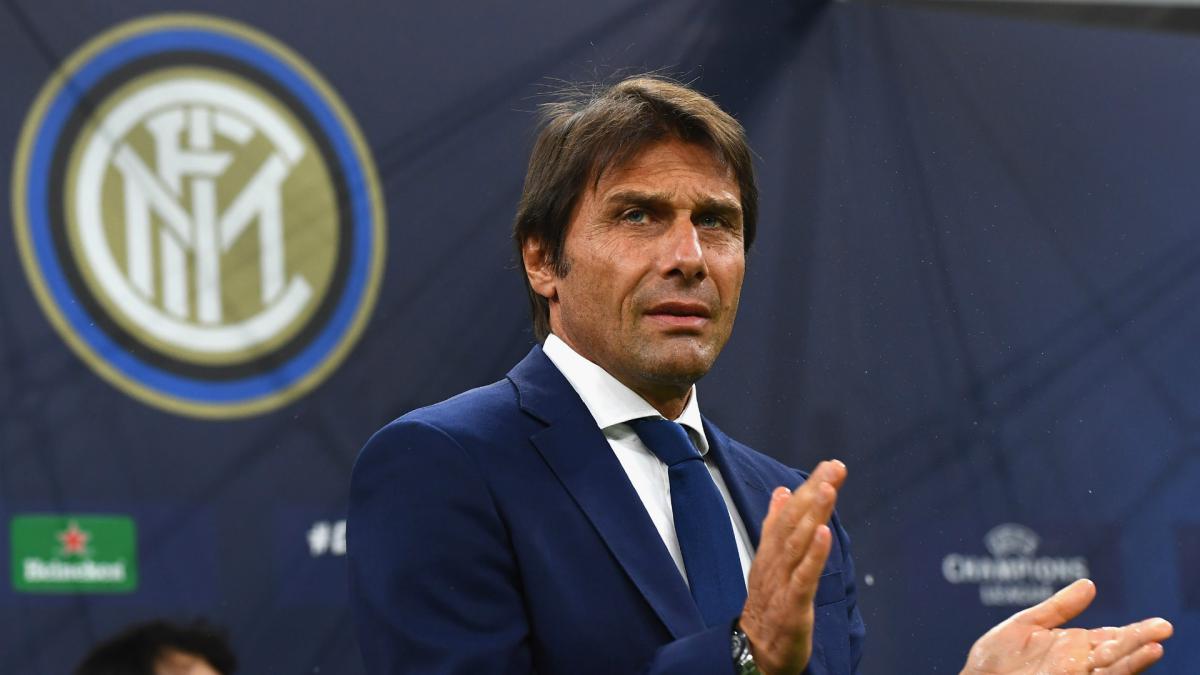 Antonio Conte could have really been a good option instead of Ancelotti for Real Madrid going forward in 2021. (Image Courtesy: AS / Website)
Will he bring out new ideas to the squad? The answer to this question will be seen once the season starts in August. Or will he fall back on the experienced players in the squad, who in reality had to have been phased out way earlier?
Can Carlo sail the ship smoothly until the end of the season with some silverware or will it crash in-between and force Perez into banishing the Italian for the second time and bring in Raul, who will most certainly be their fall-back option?
Only time will tell.
INVESTMENT OR THE LACK OF?
The lack of investment in the squad last season only affected the club a little, even after a load of injuries but it is almost certain that this time around, there is going to be a period where the midfield and defence will become the liabilities for Ancelotti which may force Perez and the club to act in the winter transfer window.
After a humongous summer transfer window in 2019, which saw Los Blancos spend nearly a net of €200 million for bringing in the likes of Eden Hazard, Luka Jovic, Eder Militao, Ferland Mendy, and Rodrygo, the zero spendings in the next three windows was a little surprise for the fans and pundits alike.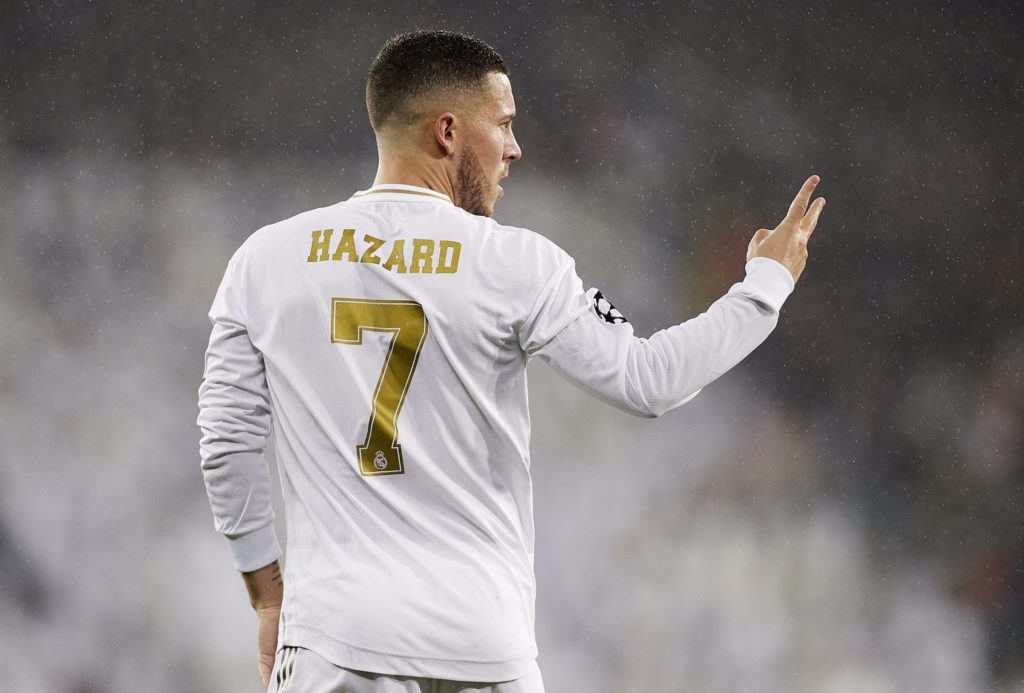 Eden Hazard has not been at his best for Real Madrid since his arrival in 2019 and will hope to make a strong impact in his third season in the Spanish capital. (Image Courtesy: Marca / Website)
Even though Hazard, the big money signing did not perform at all in the two seasons, the likes of Militao and Mendy gave the club the ray of hopes that the defence in the future could be built upon them and that squad can revolve around a defence filled with youth but also supported by some experience.
But the sudden departure of their captain, Sergio Ramos to Paris Saint-Germain and the talks of his partner Raphael Varane, moving to Manchester United in the same window has left the defence in jeopardy.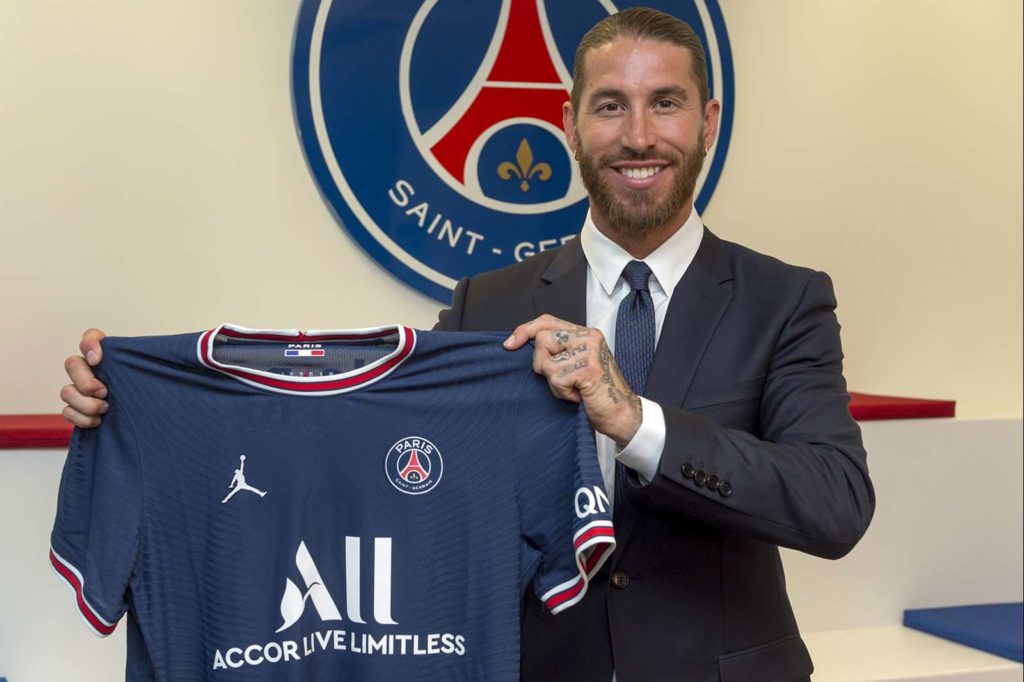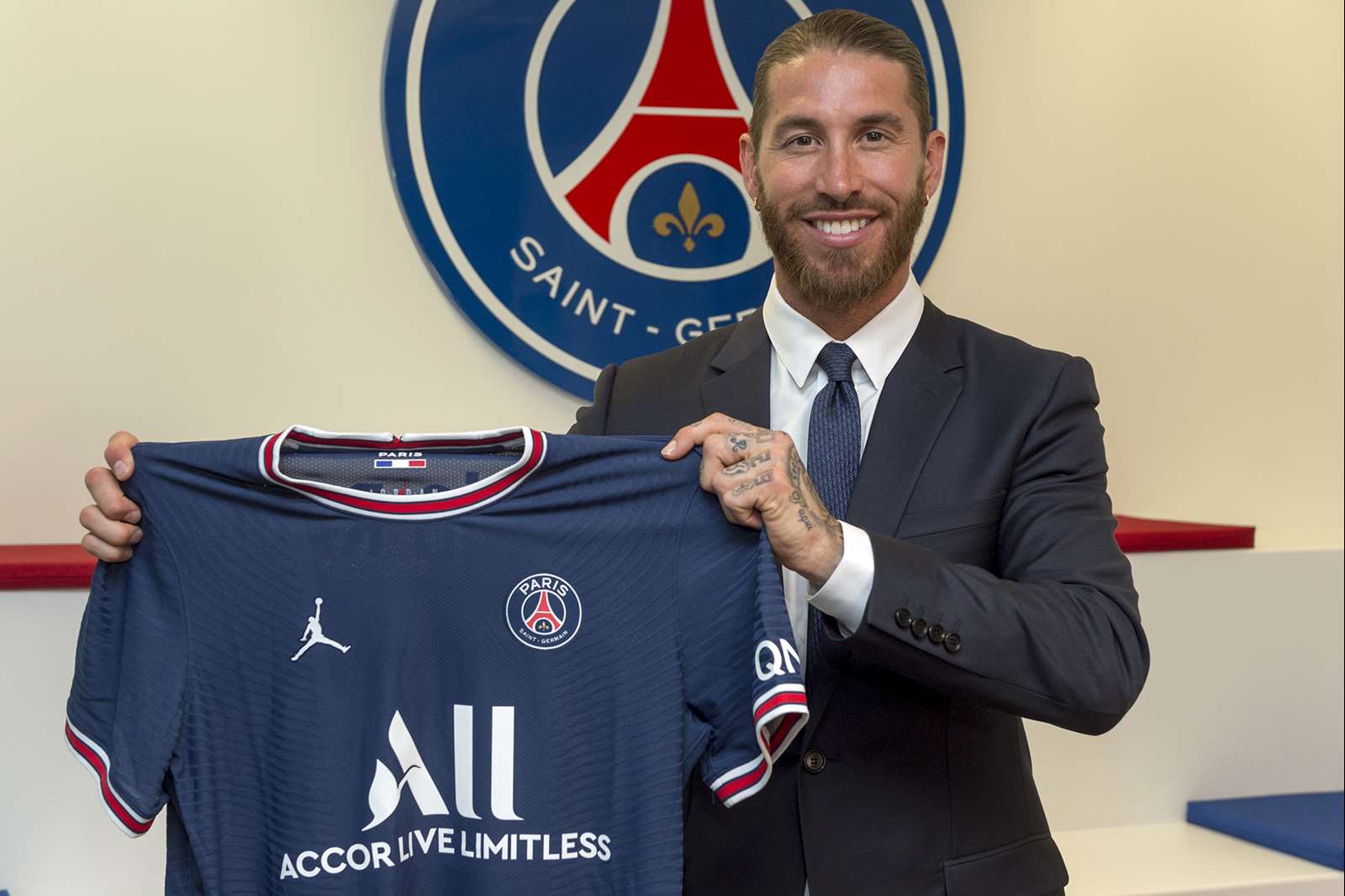 Sergio Ramos after signing with Paris Saint-Germain. (Image Courtesy: PSG / Website)
Although David Alaba has come in as a free agent from Bayern Munich to fill in the gap at the heart of the defence, his preference to play in midfield will be a headache for Ancelotti and although the Austrian might be the solution for the ageing midfield of Real Madrid, he will be more important as a leader in the backline.
The attack of Real Madrid is well and good, as it is stacked with seasoned pros such as Hazard, Karim Benzema, and Gareth Bale along with youngsters Vinicius and Rodrygo, but Bale's return from Tottenham poses a problem for the club as they can only register three non-EU players.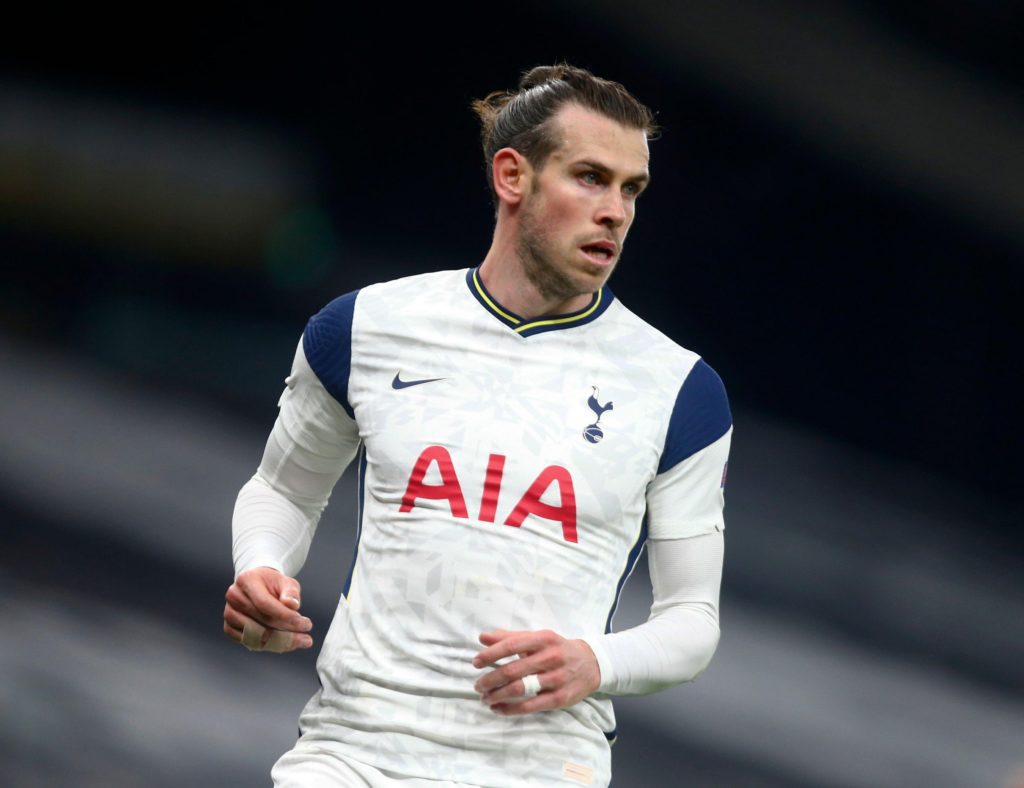 Gareth Bale's return from Tottenham has seen the club face issues regarding squad registration. (Image Courtesy: Sun / Website)
The 2020-21 season saw Vinicius, Rodrygo, and Militao take those spots but with Brexit rules coming into effect from the upcoming season, the club will have to take a decision on who will fill those spots. However, there are loopholes that can be used to register all four, but the club will have to act quickly before the season starts.
FINAL VERDICT
Real Madrid's 2021-22 season can be previewed in one line:
"A club that is set to go into the league with an ageing manager and a relatively ageing squad."
Ancelotti might take this as a challenge and try to bring in new ideas for the upcoming season, but questions will be asked whether new ideas will have any effect on this squad or will the squad itself coerce the Italian into settling back with a cautious approach and let the players do their thing.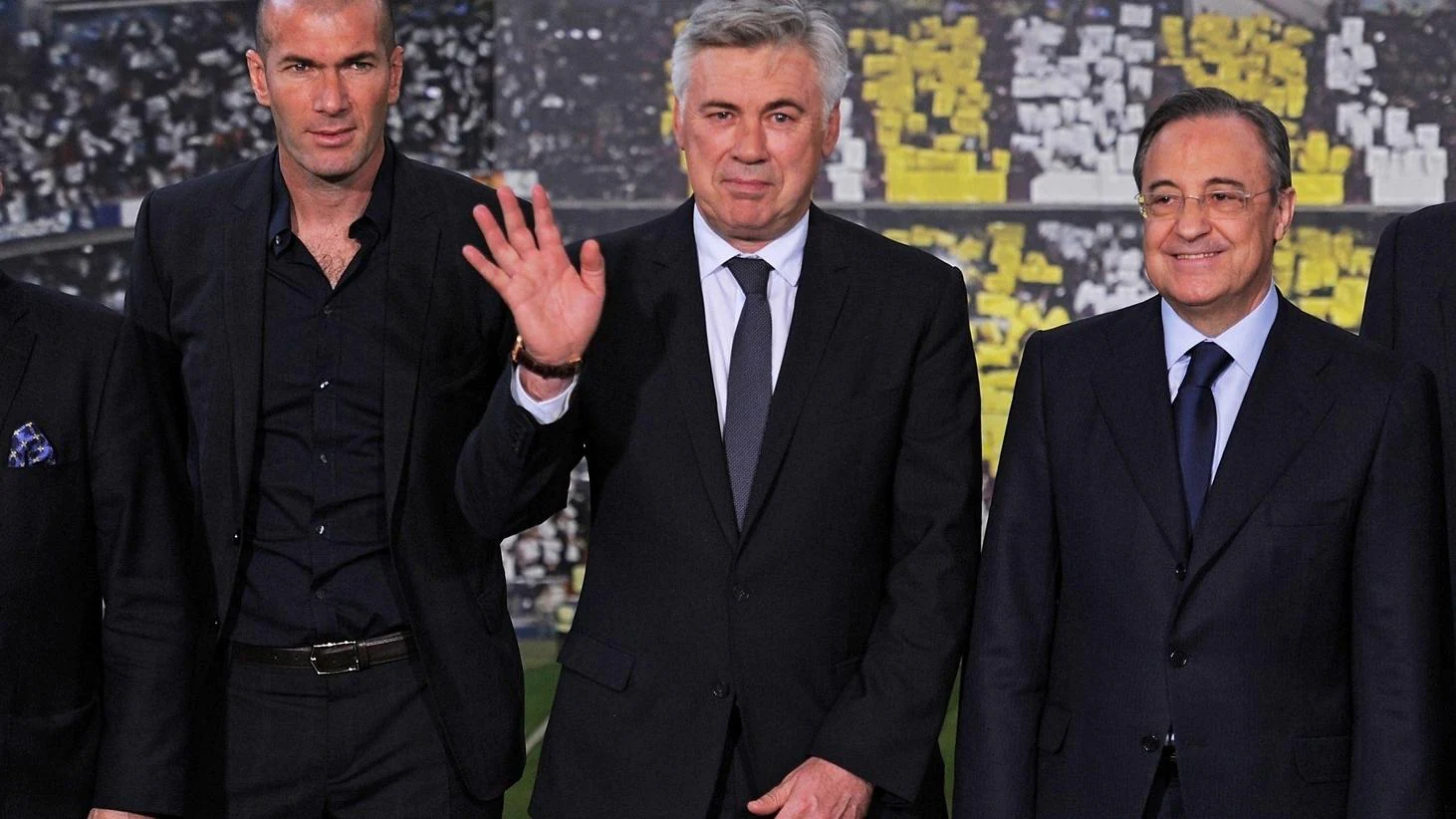 Ancelotti with Zidane and Perez during his first stint with Real Madrid. (Image Courtesy: Real Madrid / Website)
This is a squad that has been coached by a mercurial manager in Zinedine Zidane and will have his methods ingrained in them and Ancelotti will have to try and instil his blueprint as quickly as possible.
Financially, even though Real Madrid aren't particularly sound, they have sustained well enough to have not spent anything in the three previous transfer windows and do well in the league and continental football, but the question remains if they can achieve the same with a fourth successive zero spent window or the lack of any investment into the squad will finally haunt them.