The chokers of the English Game. There's an interesting anecdote about Tottenham Hotspur.
Roy Keane once recalled: "I thought I knew what the group might need, that we didn't need a big team talk, it was Tottenham at home. I thought please don't go on about Tottenham, we all know what Tottenham is about, they are nice and tidy but we'll f***ing do them. And then Sir Fergusson walked in and said. Lads, it's Tottenham', and that was it.  It was brilliant."
This was before Sir Alex Ferguson and Roy Keane fell out, but it showcased how Tottenham was viewed not just by United but by the English press and the other big clubs.
CHIP ON THEIR PSYCHE
It is one of the great unanswered questions in British modern football, why do Tottenham Hotspur find it so hard to win trophies?
As Tottenham gear up to face Manchester City in the English League Cup final on Sunday, can they capitalise on the opportunity to finally end their trophy drought?
In 2008 Damien Comolli, in his role of director of football, helped to build a team, which included Dimitar Berbatov and was coached by Gus Poyet, who was assistant to head coach Juande Ramos who later went on to coach Real Madrid.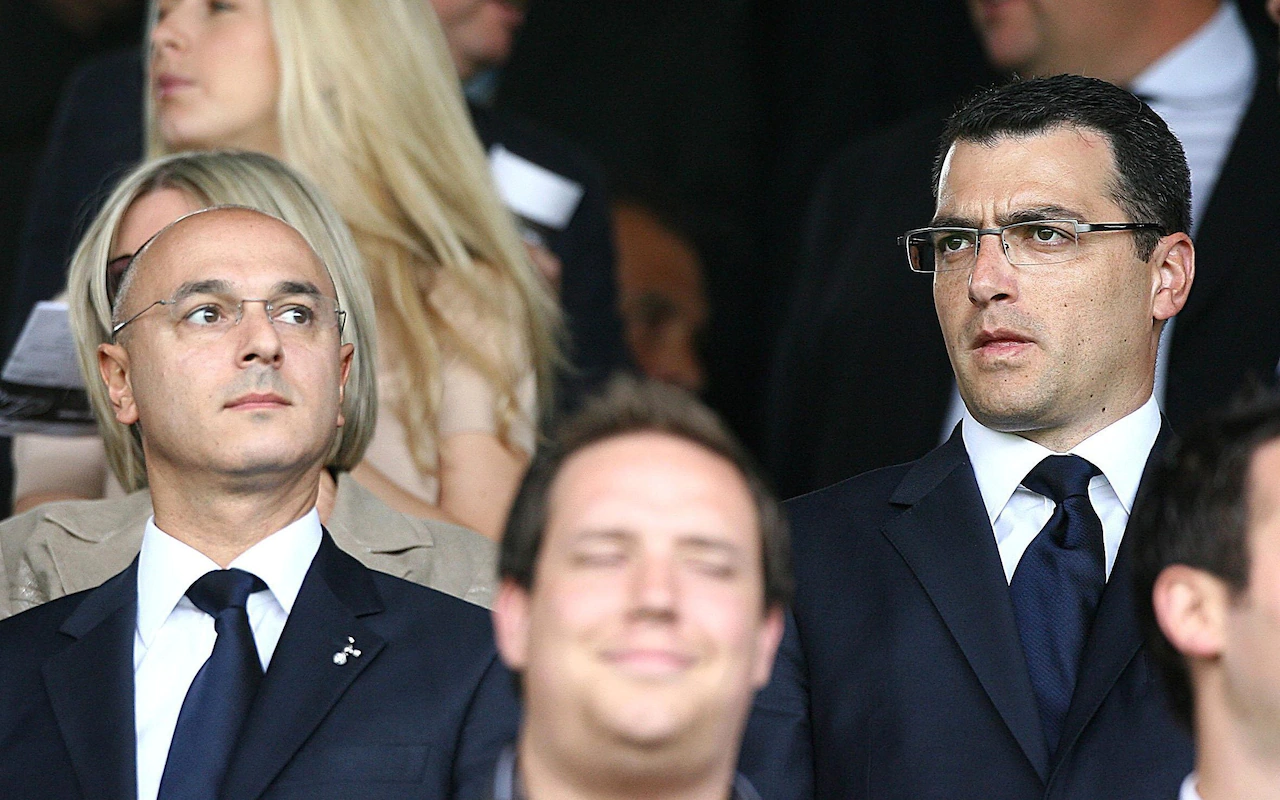 So why has it taken this long for the Spurs to win again? Why has success evaded them this long?
WINNING INSIGHT
In a recent interview with The Telegraph Sport, the three architects for Spur's last silverware revealed that on the eve of Tottenham's League Cup final against Chelsea in 2008, they all agreed their team were the underdogs.
The whole squad had a getaway at the Groove Hotel away for two days before the final. Despite costing an absolute fortunes Comolli said. "I managed to push it through without really asking anyone for permission in case they said no". Juande had won so many cups with Sevilla and he had done similar things thereby having some fun with the players.
"We created a no-cash casino for the Friday evening. Then, on Saturday, we trained at White Hart Lane in the morning and in the afternoon there was archery and go-karting. One player flipped his go-kart, I think it was Berba actually, and two players crashed into each other. Berba threatened to shoot everyone with his bow and arrow as well. But it was great fun and I think it was a huge reason why we won."
Berbatov admitted the players were initially sceptical of the idea but conceded it was the perfect preparation.
"I don't remember flipping the go-kart, but maybe I did," said Berbatov. "I do remember the players were like, 'come on, we don't want that. It will be boring', and we started moaning about it. But then it turned out to be really fun. It relaxed us, we forgot about the game and all the thoughts, and in the end, it was perfect for us."
Poyet added: "The way Juande Ramos prepared the final, it was very unique, very special and I'd never seen it before. It meant the players didn't spend the afternoon in bed or sitting in their rooms and it meant they slept during the night."
THE GAME
Chelsea started the game as the better side and kept creating chance and dominating possession. In the 39th minute of the game, Chelsea opened the scoring through a Didier Drogba freekick and here it was again, Spurs were capitulating at the big stage.
Tottenham improved in the 2nd half. In the 69th minute, a Wayne Bride handball earned spurs a penalty. Berbatov stepped to the penalty spot and converted the spot-kick.
"I was really nervous (taking the penalty)," said Berbatov. "Maybe I didn't show it and show my emotions, but it was because I wanted the team to feel secure and the team to say, 'Berba has got this, no problem'.
🗓#OnThisDay In 2008, Tottenham Hotspur Beat Chelsea 2-1 In The League Cup Final:

🥅 Berbatov Cool From The Spot!

⚽️ Woodgate Heads Home The Winner!

🏆 Ledley & Keano Lift The Cup!

💙 Scenes & Jubilation From Every Single Spurs Supporter!#THFC #COYSpic.twitter.com/rKqvMsmHa0

— Last Word On Spurs 🇮🇹 (@LastWordOnSpurs) February 24, 2021
"All the emotions were going through my head in a period of like one minute, something like this. When I stepped up to take the penalty you see Petr Cech in the goal and you think, 'Oh my God, he's massive."
But Poyet said: "No chance, he's lying. I'm saying he's lying! If he was nervous, what about us? He was as cool as you possibly can be, taking a penalty in a final. He was never nervous. We never thought even he could be that cool on the penalty.
Three minutes into extra time, Jonathan Woodgate headed a Jermaine Jenas free-kick onto Petr Čech, who in turn pushed it straight back onto Woodgate's head to score the winning goal.
SUCCESS TO FOLLOW
Comolli, Berbatov and Poyet were all confident that Tottenham could use the 2008 success as a platform to win more trophies, but eight months later they had all left the club, Berbatov to Manchester United in the summer and Comolli and Poyet were sacked, along with Ramos, in October.
Comolli said: "We signed Luka Modric and the aim was to get in the Champions League the following season. But we made some mistakes, not selling Berbatov sooner to get a replacement and selling Berbatov and Robbie Keane in the same summer.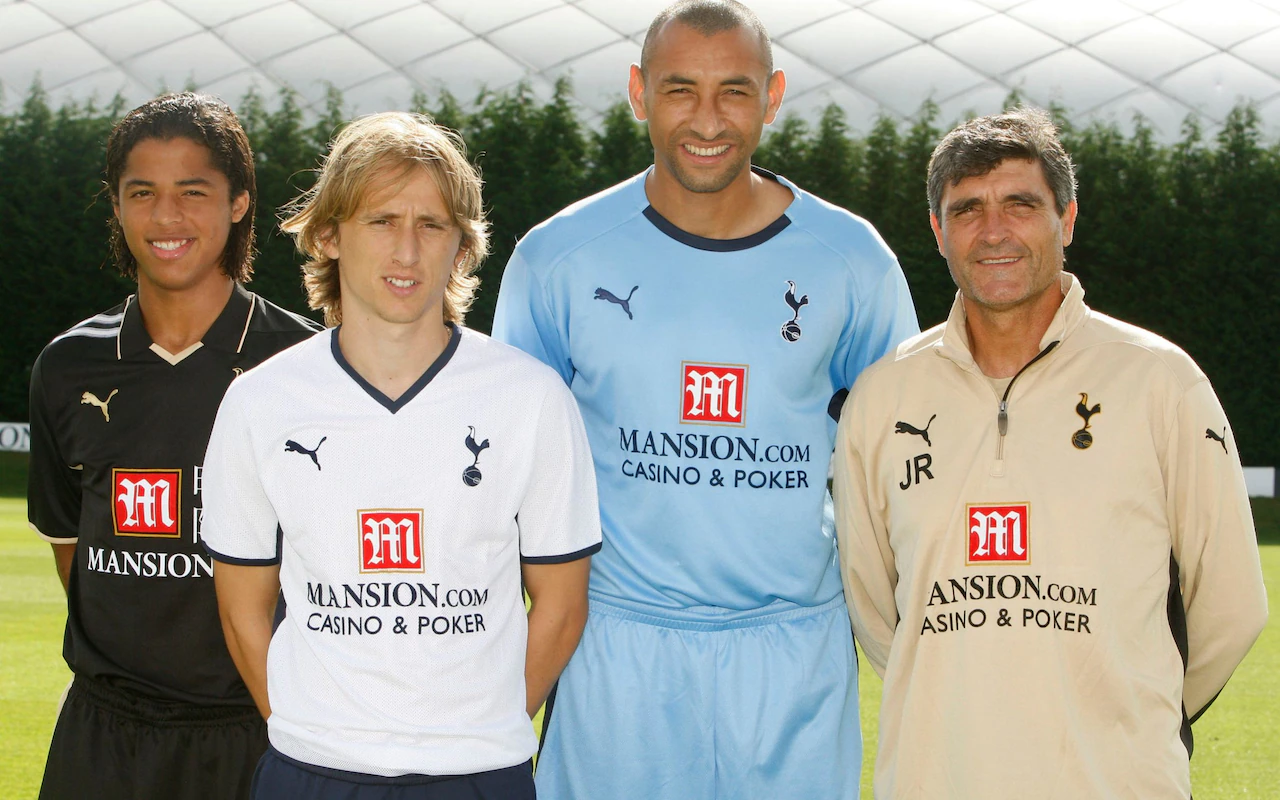 "Also, there was a big culture gap between Ramos and the team that got bigger after the final and I didn't see this early enough. I tried to protect Ramos, I protected him for too long. He could never adapt to the game in England, he couldn't ever adapt to the British players – they could never understand each other.
"I should have done a better job of convincing Daniel (Levy) that we actually had very good players. Everyone, people who were after my job, people who had a vested interest, agents, were telling him we had bad players, they are crap, (Gareth) Bale is always injured and should go on loan to Nottingham Forest and Modric is too small, this and that. But in the end we had great players. I am not a good politician and I should have done more politics."
DECADE AND COUNTING
It's been more than a decade since Spurs last won any silverware. Under the purview of their former boss Mauricio Pocchettino, Spurs reached the Champions League Final in 2019. However, the occasion got the better of them and they lost on what could have been the biggest night of their club history.
Now as another opportunity beckons can Spurs salvage a poor season, and propel the side with a boost of silverware. Underdogs this time around, fate could be on the cards. It would be unfair to not credit sacked boss Jose Mourinho if Spurs actually achieve the impossible. However, that remains a WILL THEY? The question that will need to be answered on Sunday.