It is no secret that Liverpool are set to challenge for the league again this season with renewed confidence after what had been a disastrous campaign in the previous season, mostly owing to injuries to their main centre-back options and also their replacements.
The champions of the 2019-20 season started off well with three wins in their first three games before going on to losing against Aston Villa in a 7-2, which was very unlikely from a Liverpool defence. Then struck disaster, an Anterior Cruciate Ligament injury to their talisman at the back, Virgil van Dijk, and a knee injury to Joe Gomez three weeks later, which saw the club lose the stability that it built in the previous two seasons.
285 days ago, I started on a journey back towards playing. It's hard to express how I am feeling, but it's important to me that I say I feel blessed to have had the support of so many incredible people. The surgeon, my physios, coaches and staff who have been with me in my 1/2 pic.twitter.com/jdWKUHykDI

— Virgil van Dijk (@VirgilvDijk) July 29, 2021
At one point it looked like Liverpool would miss out on Champions League football by not finishing in the top four but in the end, they managed to finish third, 17 points behind champions Manchester City after going unbeaten in their last ten games.
Now, with the new season starting after what had been a dazzling Euros, Jurgen Klopp will look to set up a new path for his team for the upcoming campaign with regards to challenging for the title but for that to happen, he will need some backing from the club's management, which at present looks unlikely. But that can change if Liverpool decides to sell heavy.
SELL TO BUY
Ever since the Fenway Sports Group took over the ownership of Liverpool from businessmen George Gillett and Tom Hicks in October 2010, the fundamentals regarding player recruitment have been the same that the club shall mostly run on a self-sustainable basis.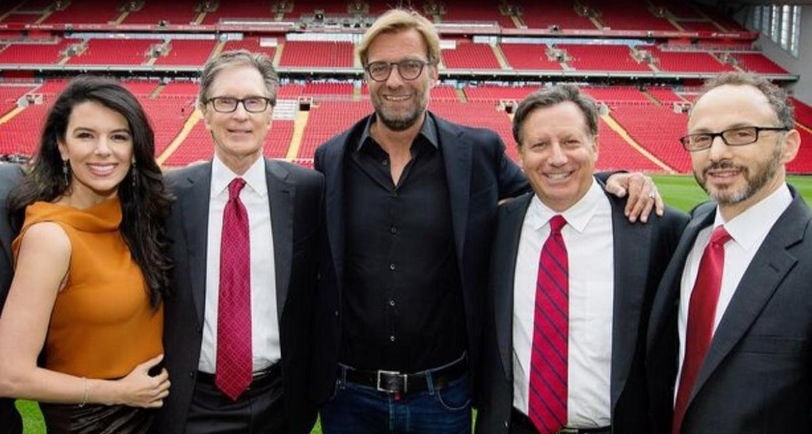 Directors of the Fenway Sports Group with Jurgen Klopp. (Image Courtesy: Liverpool / Website)
And the FSG management have turned Liverpool into a self-sustainable one in the past decade owing to some brilliant transfers strategies and mainly their ability to sell Phillipe Coutinho to Barcelona in January 2018, for an initial fee of £105 million, which could rise to £142 million if clauses were met.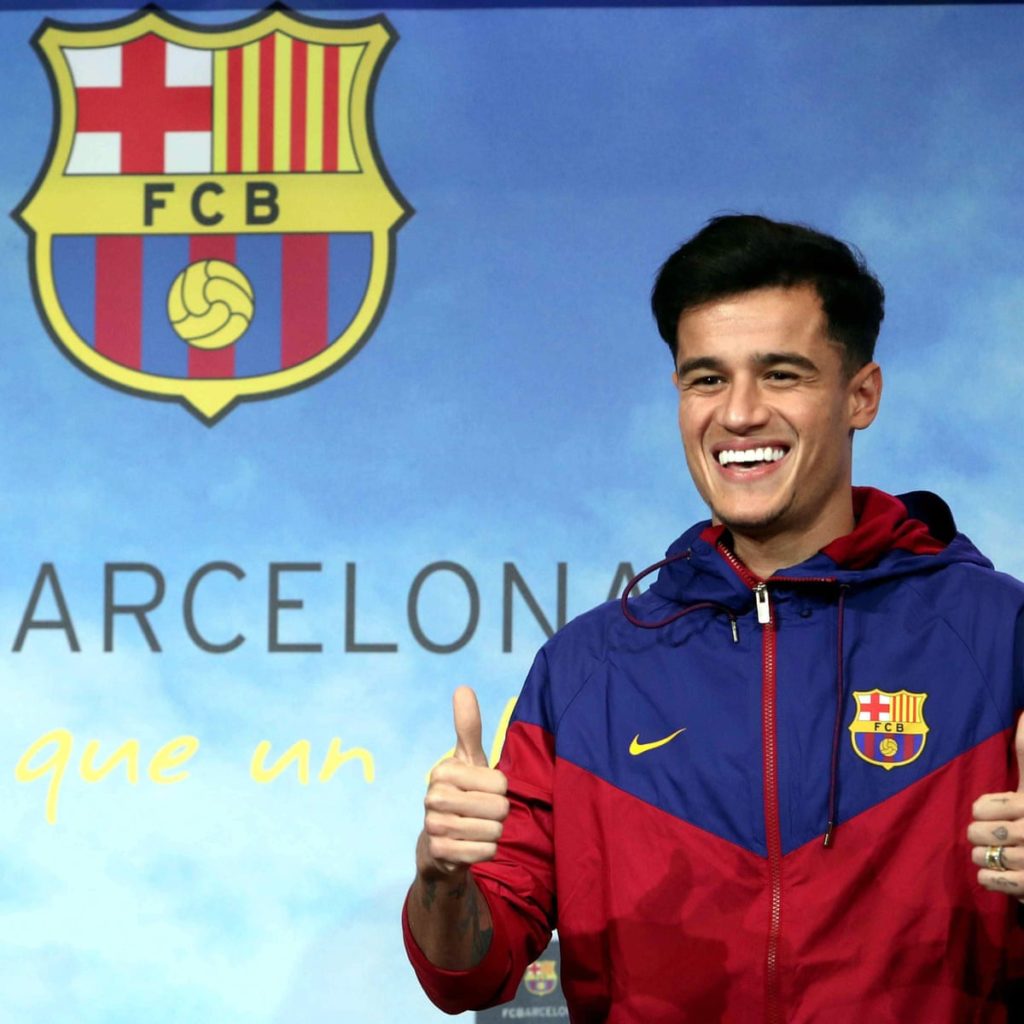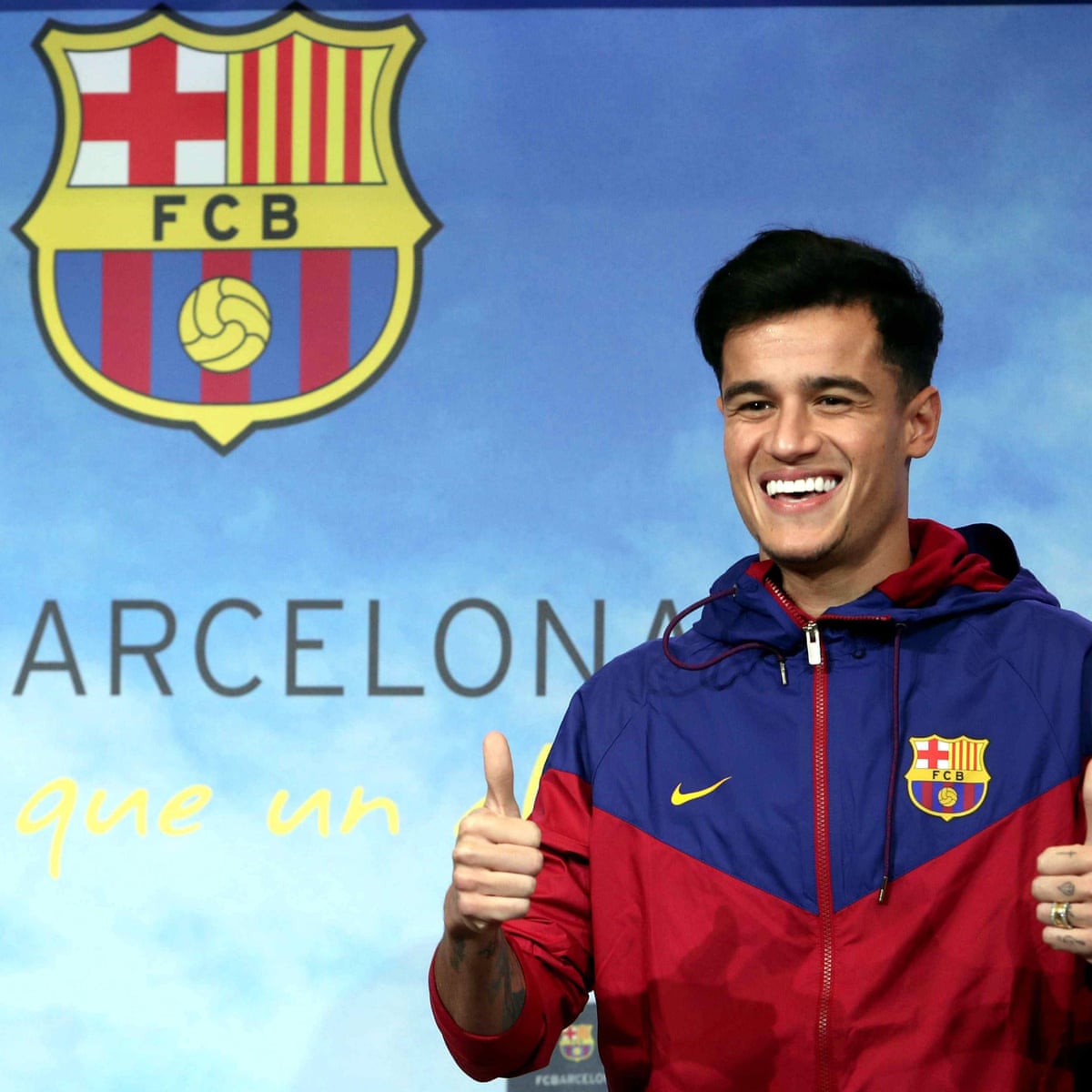 Philippe Coutinho, during his unveiling as a Barcelona player. (Image Courtesy: Guardian / Website)
This deal has helped them secure the signings of Alisson Becker and most importantly Virgil van Dijk, two signings that would go on to become a vital part of their success in the following years. But as every cycle of the footballing squad would come to an end, this team that Klopp has built since his arrival has perhaps reached its prime way too early and the unfortunate circumstances that had happened last season surely have had some adverse effects.
The trio of Mohamed Salah, Roberto Firmino, and Sadio Mane had done wonders in the Premier League and also Europe with the mesmerising skills and chemistry between each other. But last season, except Salah, the other two were not consistent enough in supporting the Egyptian during any attacks forward.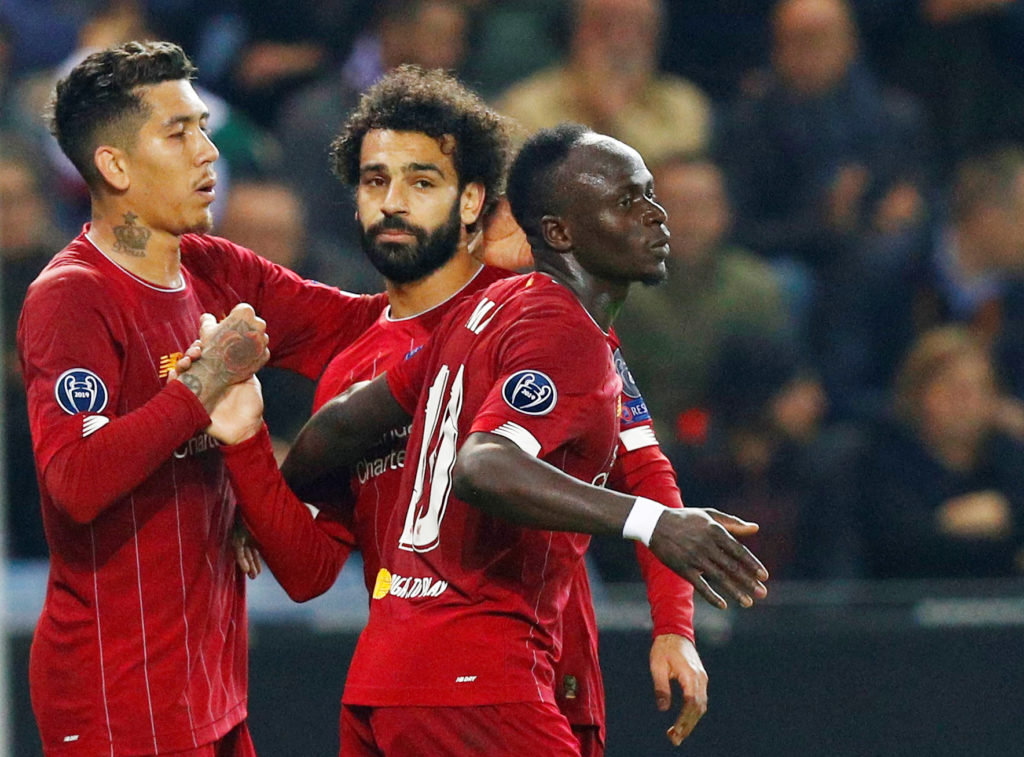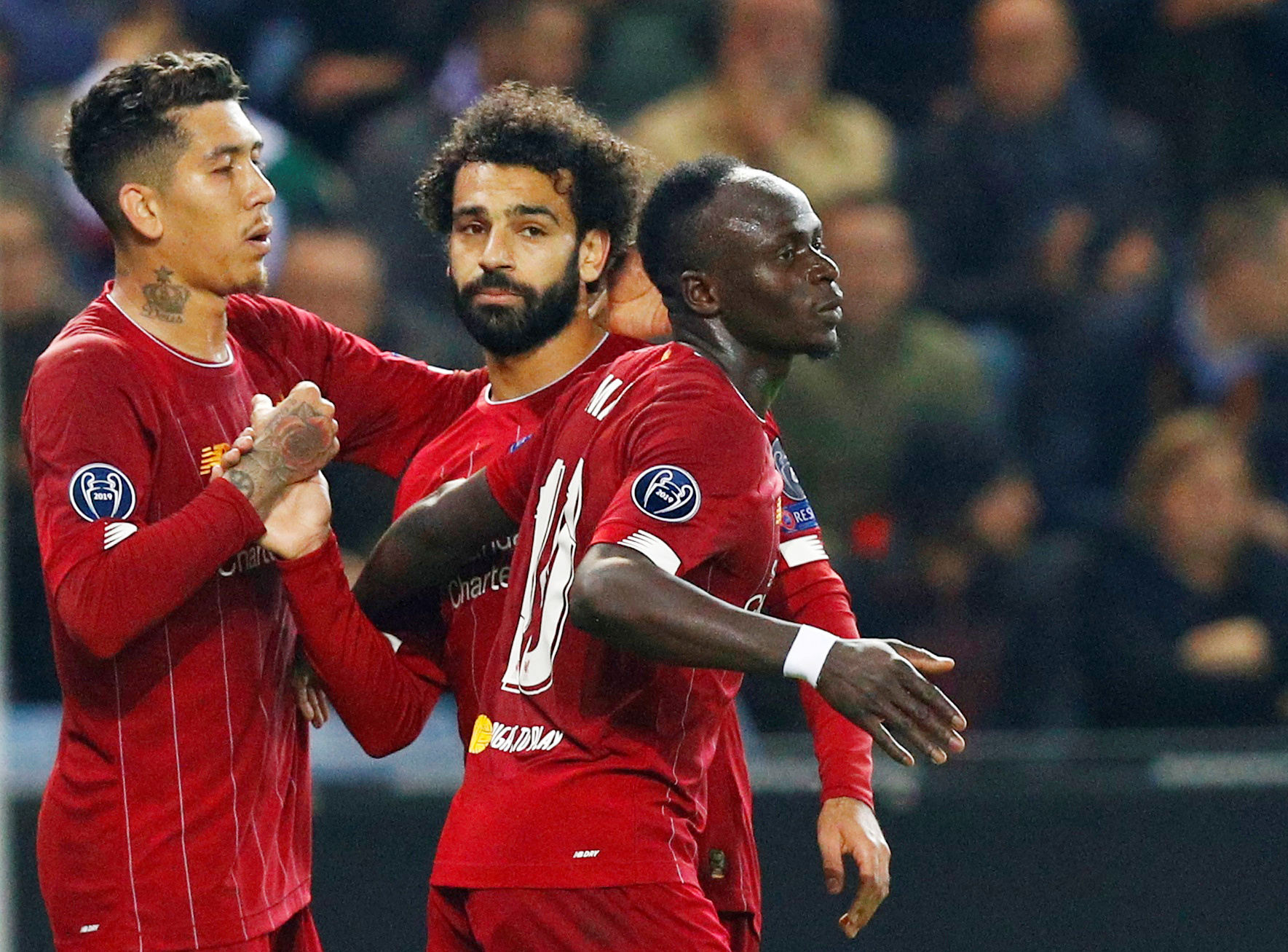 Mohamed Salah, Roberto Firmino, and Sadio Mane might be on the decline as a trio. (Image Courtesy: UEFA / Website)
Even though Mane had managed to rack up 11 goals in the 35 appearances, many of them had been scored in dead situations when the game was wrapped up by the others. It is a similar situation with Firmino, who although managed to equal his tally from the previous season but a majority of those goals did not come in crunch situations.
All three of them are set to turn 30 by the time the 2021-22 season ends, with the Brazilian being the first one, whose birthday is in October and as it would be with football, their market values will certainly reduce unless they perform extraordinarily in the upcoming season.
Liverpool is in dire need of a striker who is an out-and-out poacher and thrives on scoring goals, unlike Firmino, who has evolved into a pseudo-striker and prioritises bringing others into play first rather than himself.
Liverpool have enough creators in the team who can create chances over chances but apart from Salah and Mane, with the latter often having bad days, there is no primary goal scorer in the team. Although Diego Jota had come in the previous summer and started off with a boom, injuries, and inconsistent performances in the fag end of the season have not seen him take that mantle yet.
There have been instances last season where all three of the big forwards were not firing which had left the team with no goals in several matches. That is why Liverpool will have to change their system and sell one or even two of their stars in having a hope to regain the title from Manchester City.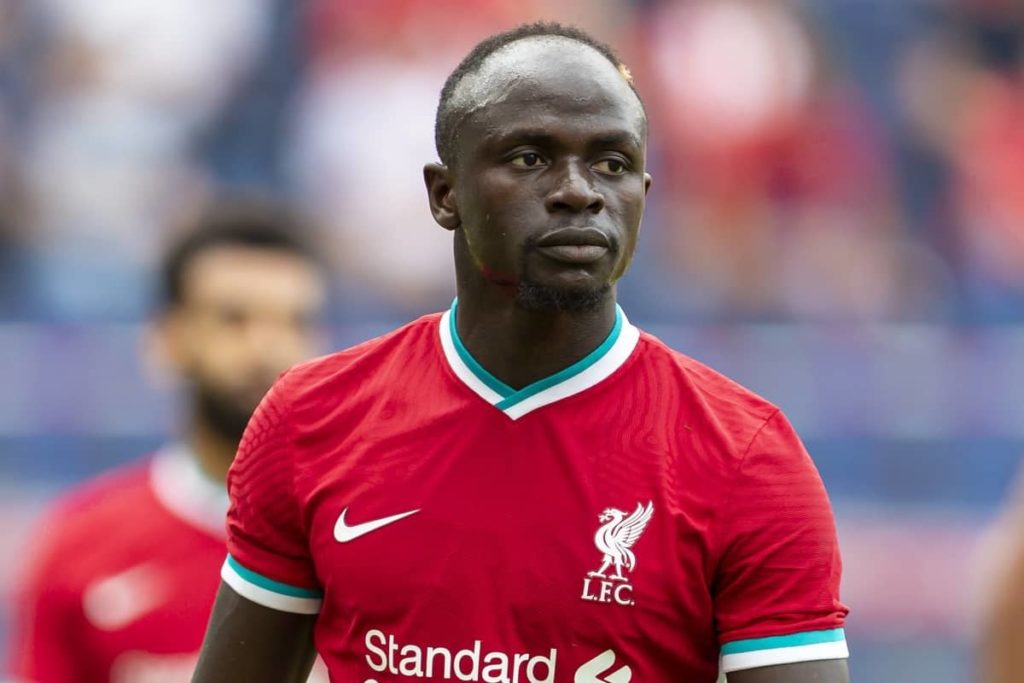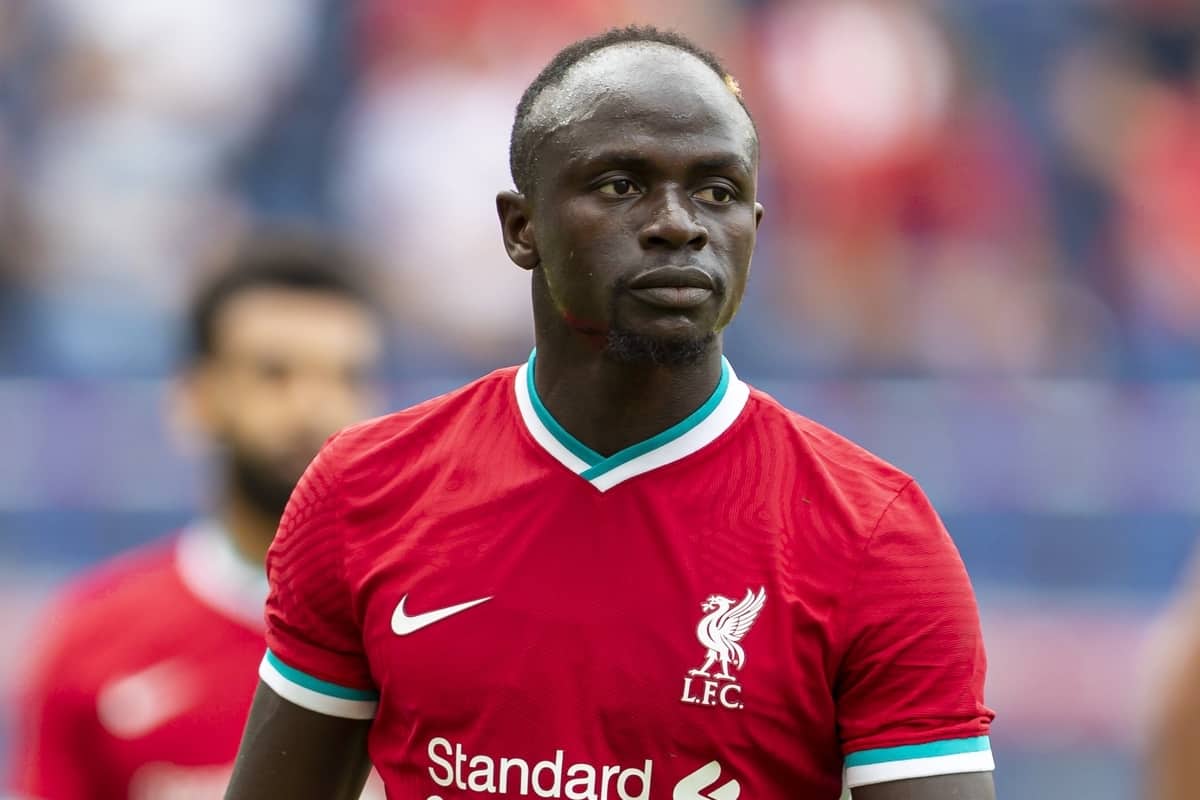 Sadio Mane will have to rediscover his form otherwise it will be another difficult season for the Reds. (Image Courtesy: Premier League / Website)
They are in dire need of goals, and Klopp will be the epitome of risk-taking if he stays with Firmino, Salah, and Mane as his front three and give them the responsibility of scoring the majority of the teams' goals.
They face one other problem too. Liverpool have raised some cash by being able to sell some of their fringe players such as Marko Grujic, Harry Wilson, and youngster Taiwo Awoniyi but most of that money has gone to cover the cost of the buying of Ibrahima Konate from RB Leipzig for a deal worth £36 million.
Accord Convenu ✅

We are delighted to have reached an agreement for the transfer of @IbrahimaKonate_ from @DieRotenBullen 🔴

— Liverpool FC (@LFC) May 28, 2021
The Reds had to trigger his release clause in order to bring the Frenchman to Merseyside but in doing that they had to pay the German club in single payment rather than in staggered payments. Rivals Manchester United, who had bought in Jadon Sancho for £73 million and Raphael Varane for £34 million, were able to such deals as they could agree upon paying the fees over a number of years, thus saving their transfer budgets, which Liverpool could not.
Final paperwork for the Jadon #Sancho deal has been prepared in the past 12 hours.

✔️The guaranteed fee will be paid in five €17m instalments over five years.

✔️Sancho receives a contract until 2026 with option for another year.

✔️ManCity land windfall of €12.8m.#MUFC #BVB https://t.co/u3EdUvjMON

— Constantin Eckner (@cc_eckner) July 1, 2021
Liverpool will now have to sell not only some more fringe players such as Xherdan Shaqiri, Adrian, Loris Karius, Sheyi Ojo but also seasoned players such as Alex Oxlade Chamberlain, Joel Matip, and Divock Origi in order to raise funds for any further incomings.
* #MUFC get Jadon Sancho
* #MCFC in for Kane/Grealish
* #CFC weighing up Haaland bid

Now reports that Liverpool can only afford new signings if they raise money by selling fringe players. Very hard for Jurgen Klopp to sustain succeed using FSG economics #LFC pic.twitter.com/XCroe4vQPr

— Kevin Palmer (@RealKevinPalmer) July 2, 2021
But the sale of any one of the trio of forwards can successfully boost their chances of challenging the title or even regaining it. While Mohamed Salah is untouchable in the eyes of the management and also Klopp, the performances of Mane and Firmino might prompt the club to find suitors for the two and move them on to bring in some talented fresh blood into the squad.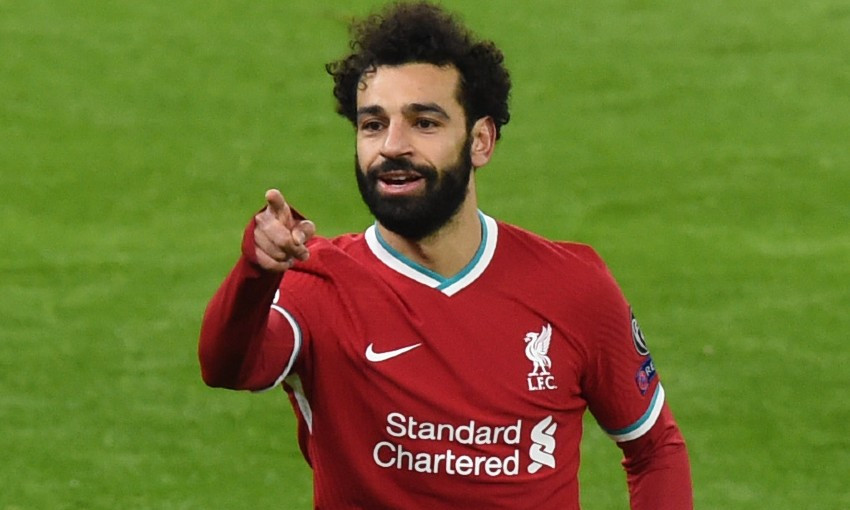 Mohamed Salah is certainly untouchable in the eyes of the club and Jurgen Klopp. (Image Courtesy: Liverpool / Website)
Will that happen though? It seems unlikely as it is already August and many of the clubs who can realistically afford any of them are already filled with players or cannot buy due to financial constraints that have been inflicted by the coronavirus pandemic.
Klopp will most probably have the same squad from the last season, without the now-departed Georginio Wijnaldum and new incoming Konate, and he will have a herculean task ahead of him as the likes of both Manchester clubs and Chelsea having better squads on paper and clubs like Aston Villa spending heavy in their bid to achieve European football.